Dismiss Notice
Get 12 monthly issues of BeerAdvocate magazine and save $5 when you select "auto-renew."

Subscribe now →
Dismiss Notice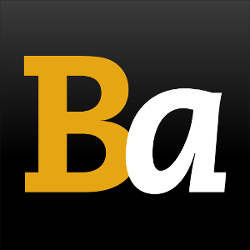 Join our email list →

And we'll send you the latest updates and offers from BeerAdvocate, because knowing is half the battle.
Vanilla Bean Abraxas
- Perennial Artisan Ales
Reviews: 14 | Hads: 101

4.71
/5
rDev
+4.4%
look: 4.5 | smell: 4.75 | taste: 4.75 | feel: 4.5 | overall: 4.75
Pours black. Small dark khaki head. Minimal lacing.
Big vanilla aroma. Cinnamon and roasted malt. Some chocolate.
Taste starts with the vanilla and cinnamon, strong but not overpowering. Roasted malt, Chili pepper comes through next, I didn't notice it in the nose. Some chocolate.
Thick, sticky mouth feel. Moderate carbonation. Oily on the tongue. Sweet. Vanilla, cinnamon, and peppers all linger.
Great blend of flavors. Another hit from Perennial.
★
461 characters
4.43
/5
rDev
-1.8%
look: 4.75 | smell: 4.75 | taste: 4.25 | feel: 4.5 | overall: 4.25
Nose had a nice vanilla note and smell of doughnuts. Taste does not live up to nose. I actually do not get much of the same nuance from it as I do in regular and coffee. No vanilla and pretty one note.
★
201 characters

4.12
/5
rDev
-8.6%
look: 4.25 | smell: 4.75 | taste: 3.75 | feel: 4.25 | overall: 4
Tried next to regular and coffee. Smell is awesome with tons of strong, natural smelling vanilla. The vanilla doesn't work quite as well on the palate though and just doesn't seem to go with the other flavors. The least heat of the 3 versions which is likely a good thing since I can't think of ever having a spicy vanilla flavor in food or beer before and there is probably a good reason for that. Flavorwise it's my least favorite of the three but the smell is wonderful.
★
477 characters

4.32
/5
rDev
-4.2%
look: 5 | smell: 4.25 | taste: 4.25 | feel: 4.5 | overall: 4.25
Tasted as a 5 oz flight with Abraxas Coffee and standard Abraxas at Dexter's Pub in Madison, WI.
L: Thick, oily cling to the glass. A reflective molasses look.
S: I feel this one right in my frontal lobe. HUGE vanilla up front, like you stuck vanilla beans in each of my nostrils. Big, big aromatic adjuncts.
T: Big vanilla at finish. The vanilla is more present than the coffee is in the Coffee Abraxas. As with the coffee, in the vanilla you notice the cinnamon sugar take a backseat. The ancho chili heat is second most present, after the coffee. The addition of vanilla here follows the baker's rule in that it turns the milk chocolate flavor of the base beer super dark and rich.
F: Like silk or somewhat thin molasses. Smooth. Syrupy and tacky.
O: Good, but after 5 ounces it gets a little of that artificial French Vanilla coffee at Panera bread headache flavor, even though I know Perennial did it authentically. It's preferable to the coffee Abraxas but doesn't hold a candle to the standard Abraxas.
★
1,014 characters

4.65
/5
rDev
+3.1%
look: 4.25 | smell: 4.75 | taste: 4.75 | feel: 4.5 | overall: 4.5
Really enjoyed this beer on tap at Perennial. But out of the 4 Abraxas (Reg, Coffee, BA, and Vanilla), I actually liked this one the least. I thought that the vanilla was faint. It did not come through for me. Still a fantastic beer that I would love to drink again, but I would like to see a little more vanilla aroma and flavor. Cinnamon dominates the smell and taste, which is not a bad thing! Having tried all 4 of the variants, I think I would appreciate this more if it set itself apart by having some additional vanilla.
★
528 characters
4.58
/5
rDev
+1.6%
look: 4.75 | smell: 4.75 | taste: 4.5 | feel: 4.5 | overall: 4.5
2015 edition draft pours at perennial.
Not a big head, but quite the nose. Vanilla comes through balanced with the other adjunct flavors. Surprised how carbonated this is and how cold it's being served. I think I'd appreciate the vanilla addition more if it was warmer, but the flavor's so good I can't let it sit. Really great stuff. I've had oro negro and hunah and decline the compulsion to express a preference between those. My recommendation: don't trade one for the other--just open your inner Mayan and enjoy anything of this ilk.
★
539 characters
4.68
/5
rDev
+3.8%
look: 4.75 | smell: 4.75 | taste: 4.5 | feel: 5 | overall: 4.75
L: So dark it stains the glass
S: cinnamon and chiles, slight vanilla
T: had it at the brewery very fresh, and just like regular Abraxas fresh, it's a cinnamon bomb. Disappointed there is not more vanilla. It's very faint. But it's still great. The chiles are present at the end, love it!
F: this is what separates Abraxas from most. Super thick and coating. A small sip and the flavors coat your mouth for 10 minutes. Amazing!
O: wait 4 months to drink to let the cinnamon mellow, but this was on tap only and simply can't pass this up.
★
544 characters
5
/5
rDev
+10.9%
look: 5 | smell: 5 | taste: 5 | feel: 5 | overall: 5
On tap at Trappist Provisions in Oakland, which has, along with City Beer in San Francisco, brought Abraxas to Bay Area taps for the first time, that I'VE ever seen, anyway...exciting development, hope this is locked in as an annual event in these parts from now on...
I'll say the same thing here that I said for regular Abraxas - for me, to my tastes, this is a perfect beer, a perfect series of beers, worthy of a perfect score beyond any doubt, and, barring some grave unforeseen misstep whereby Perennial puts out something super unbalanced (not likely), I anticipate having no uncertainty whatsoever in giving any other Abraxas varietal I encounter a perfect score as well. If you like big, sweet, spiced stouts, well, you've reached the mountain top.
Having had the great opportunity to drink this side by side with the regular, I think the vanilla version comes out a bit slicker, for whatever reason. And the nose, ha, the nose, big delicious vanilla blast - a much more vigorous scent than that of the regular.
Tasting it, the vanilla flavor doesn't overwhelm the overall profile by any means, but it does mask the other ingredients a touch. The cinnamon and chocolate pop a bit more in the regular, and I even think the heat from the peppers is just a bit more present in the regular.
But this is just looking for differences between champions; it really doesn't matter. Both of these are world-beaters. Two of my favorite beers of all time.
★
1,457 characters
4.08
/5
rDev
-9.5%
look: 5 | smell: 4.5 | taste: 3.75 | feel: 4 | overall: 4
Reviewing the Vanilla Bean Abraxas from Perennial Artisan Ales out of St. Louis, Missouri. This is Abraxas with substantially more vanilla beans added.
Score: 91
Tap pour served in a snifter glass and enjoyed on 11/15/13. Review is from iPhone notes
Appearance: Inky black body with a thin layer of tan/khaki head that was lighter in color than the Coffee Abraxas was side-by-side. Great lacing and retention. 5/5
Smell: Very fresh vanilla bean and marshmallow forward aroma. Also present are chocolate and cinnamon/spice in substantially lesser quantum than the vanilla notes. The cinnamon/spice is muted in comparison to Coffee Abraxas, and virtually nonexistent relative to the base beer. This is beer does not scream "hey, I am a variation of Abraxas" but nonetheless features an enticing aroma. Notes of caramel and brown sugar too. Very nice. 4.5/5
Taste: Like the nose, the vanilla character dominates the taste. Cinnamon flavor is present in greater quantity than the nose led on, but no pepper spiciness to be found. Chocolate and brown sugar notes too. The taste is quite solid, but it's less integrated than the nose. Further, I found the beer to be bit overpoweringly sweet and a touch boozy relative to the base beer and coffee variant. Although tasty, I admittedly struggled to finish my 8 oz pour without feeling full. 3.75/5
Mouthfeel: Full bodied, spot on carbonation. Creamy and slick mouthfeel, though seemingly less creamy than Coffee Abraxas. Sweet, but not quite "Dark Lord sweet." 4/5
Overall: Good, not great, and a far cry from Abraxas/Barrel Aged Abraxas/Coffee Abraxas in quality. In fact, there is very little "Abraxas" about this beer outside the cinnamon. One of the best qualities about regular Abraxas is how balanced it is, and here the added vanilla comes at the expense, for the worst, of the other ingredients and is just too dominant in my opinion. What's left by the tinkering of this variant is a solid vanilla stout with a cinnamon twist, but certainly not an improvement upon one of the best stouts out there.
Cost: $10 for an 8 oz glass.
★
2,087 characters

4.8
/5
rDev
+6.4%
look: 4.75 | smell: 4.75 | taste: 4.75 | feel: 4.75 | overall: 5
Served on tap at Local Option. It took quite a bit of effort to order this beer as the moment it was tapped, there was just a mass of people at the bar attempting to order it. Atfer about ten minutes of standing on my tip toes and waving my arm, I got a pour. Pours a deep opaque black with light brown head. The vanilla bean in the nose can be detected from over a foot away, no joke. Vanilla is the star of the show and is backed by milk chocolate, light cinnamon notes, and cream. As it warm, the vanilla gets even more intense. It has such a natural vanilla bean presence that you even get some of the earthy notes from the skin of the bean. The taste is silky smooth with a light touch of cinnamon followed by some deep chocolate, and then taken over by huge notes of vanilla bean. As it warms, the flavors makes themselves more present with a touch of lingering heat at the very back. The vanilla seems to do to Abraxas what the barrel aging process does: add tons of smoothness and make the whole thing creamy. The mouthfeel is smooth, big, and delicious. Overall, this is a variant that people will continue to fight over any time it is tapped or gets put out in bottles, and for good reason. I put this one only a notch or two below BA Abraxas which still stands as my favorite beer.
★
1,292 characters

4.4
/5
rDev
-2.4%
look: 4.5 | smell: 4.5 | taste: 4.5 | feel: 4.5 | overall: 4
Abraxas with 5x the vanilla beans and ancho chiles. On-tap at Fountainhead, served in a snifter.
A - Dark tan foam settles to a collar, wisps, and some spotty lace. Pitch black body, albeit in low lighting conditions. We ended up drinking on the patio due to the hordes.
S - Massive vanilla bean and ancho chiles - surprise! Cinnamon, Mexican hot chocolate, caramel, and roasted malts. Not all that different from regular Abraxas, other than the exponential increase in intensity.
T - The taste is similar, but with less of the vegetal chiles flavors and more cinnamon and spice. Vanilla is also downplayed a bit and integrates more with the dark sugar, milk chocolate, caramel, and roasted malts.
M - Medium-full body, smooth texture, and moderate carbonation. Mild chile warmth that lingers for a while but never becomes oppresive. Well-hidden alcohol, and only mild residual stickiness after a moderately dry finish.
D - Quite good, albeit a sipper. It's better than regular Abraxas, but the chile and cinnamon flavors and alcohol content conspire against the drinkability. I briefly considered having a second glass, an on a fresh liver I probably would have gone ahead, but this is more of a nightcap.
★
1,211 characters
4.62
/5
rDev
+2.4%
look: 4 | smell: 4.5 | taste: 5 | feel: 4 | overall: 4.5
Had this little gem last night at ITap Chesterfield. Poured from cask into a snifter
A: Pours a motor oil black with 1.5in caramel head. Lacing is damn nice as head subsides after a generous amount of time.
S:Vanilla Vanilla Vanilla!!! Cocoa, spicy cinnamon, perhaps some chili?
T: Well Hello Vanilla! Vanilla dominates the palate, but in a great way. Melds well with the cinnamon and chocolate after taste. Ends with more vanilla and a slight chili burn in the back of the throat, but very, very welcome!
M: Thick, sticky, and cloying. This stuff is like a slightly thinner syrup!
O: Homerun! Im a huge fan of the regular Abraxas, but this is out of the park! Slightly less chili flavor, but much more vanilla...kinda like BCBVS, but not BA. I really hope Phil puts this shit in bottles! Id highly suggest anyone that can get it, to get it!
★
846 characters

4.42
/5
rDev
-2%
look: 4 | smell: 4.5 | taste: 4.5 | feel: 4 | overall: 4.5
On tap at Fountainhead.
Black as night with a small brown head with no retention. There's no lacing, but the brew does make the glass completely hazy as you drink it down.
The smell is dominated by vanilla beans, but some cinnamon does sit at the back.
The flavor is heavy with vanilla beans with a supporting cast of cinnamon and dark chocolate. The finish leaves a little heat on the tongue.
The feel is mostly sticky and thick. This brew coats the mouth with vanilla oils.
This is a very delicious brew that is vanilla forward. The vanilla flavor is not a cloying sweetness, but decadent. The cinnamon and spice is not aggressive. I'm very happy to have tried this while it was available.
★
696 characters

4.43
/5
rDev
-1.8%
look: 5 | smell: 4.5 | taste: 4.5 | feel: 3.5 | overall: 4.5
Served on tap at the Royale
A - pours deep dark black in color with a really nice chocolate brown one finger head.
S - vanilla bean all over the nose. Cinnamon, dark chocolates. A little bit of bubblegum too.
T - starts off with some dark chocolates that dominate the front of the pallet. This moves into a load of vanilla beans - it reminds me of the vanilla bean in the vanilla bcbs - integrates really well. Ends with more vanilla that is overtaken by cinnamon and a modicum of chili peppers. Hot chillies and vanilla linger.
M - medium body ends a little dry from the chillies and cinnamon
D - pretty nice compared to the regular version. The vanilla really popped and added yet another layer of complexity to this. I am looking forward to the other varietals of this beer. Recommended!
★
798 characters
Vanilla Bean Abraxas from Perennial Artisan Ales
93
out of
100
based on
14
ratings.