Dismiss Notice
Get 12 monthly issues of BeerAdvocate magazine and save $5 when you select "auto-renew."

Subscribe now →
Dismiss Notice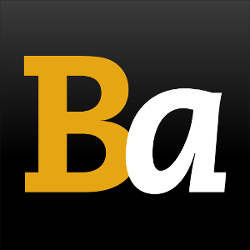 Join our email list →

And we'll send you the latest updates and offers from BeerAdvocate, because knowing is half the battle.
Vanillaphant Porter
- Avondale Brewing Co.
| | |
| --- | --- |
| Educational use only; do not reuse. | |
Reviews: 14 | Hads: 110
5
/5
rDev
+35.9%
look: 5 | smell: 5 | taste: 5 | feel: 5 | overall: 5
This Porter stands on a level way higher than all the rest. Is a very well balanced roasty flavor that rounds itself off with a little soft flavor of vanilla on the back end. Defiantly not a cold weather only Porter.
★
216 characters

4.25
/5
rDev
+15.5%
look: 4.25 | smell: 4.25 | taste: 4.25 | feel: 4.25 | overall: 4.25
Pint at the brewery with Bro and Bob, just got finished eating supper at Saw's Soul Food a couple of doors down. Outstanding porter...didn't taste a lot of vanilla, but didn't need to. Great brewery with cool outdoors area.
★
225 characters
4.11
/5
rDev
+11.7%
look: 4.5 | smell: 4 | taste: 4 | feel: 4.25 | overall: 4.25
Appearance: Dark brown / black. Very little head.
Aroma: Rich and not overpowering
Flavor: A nice mix of sweet and creamy with a hint of bitter. Very easy to drink.
Mouthfeel: Thick creamy feel
Overall: If you want "just a porter" then this is not the beer you are looking for. This is a sweeter more flavorful version of a porter. It's a great beer for coffee drinkers that may not like most beers.
★
403 characters
4.05
/5
rDev
+10.1%
look: 4 | smell: 4 | taste: 4.25 | feel: 3.5 | overall: 4
On tap at the Bonefish Grill. Color is dark brown, almost black. Aroma is vanilla and chocolate. Nice and malty with vanilla at the end. On the sweet side for a porter, but the taste is excellent. I really enjoyed this beer. Would have this one again.
★
251 characters

3.96
/5
rDev
+7.6%
look: 3.75 | smell: 4 | taste: 4 | feel: 3.75 | overall: 4
A-dark brown or black with a light brown head that leaves a lace
S-Vanilla is strong with roasted malts coming though strong also, Toffee aroma with some sweetness
T-coffee taste with light vanilla coming in along with some hop bitterness
M-creamy light carbonation with full body
O-good Albama beer
★
303 characters
3.93
/5
rDev
+6.8%
look: 4 | smell: 4 | taste: 3.75 | feel: 4.25 | overall: 4
Appearance: Pitch black, light tan head, thin collar, OK lacing.
Aroma: Medium intensity roast, touches of vanilla, dark fruit, and burnt rubber.
Flavor: Mostly roast, just hints of some black malt soy sauce. Very little vanilla.
Mouthfeel: Light bodied, dissipating and refreshing for a dark beer, as it should be.
★
318 characters

3.81
/5
rDev
+3.5%
look: 4 | smell: 3.5 | taste: 3.75 | feel: 4.25 | overall: 4
Appearance - The beer was deep black with a mocha head.
Smell - The malts of the porter are accompanied by a faint vanilla smell.
Taste - Coffee grounds and dry baker's chocolate make the initial taste. Vanilla starts to come into play, but I find myself wanting more. The bitter coffee malts linger in the aftertaste.
Mouthfeel - To its credit, the mouthfeel is very smooth and creamy.
Overall - i wanted more vanilla in a beer that sounds like a huge vanilla bomb. Instead, it's a vanilla whisper.
★
507 characters

3.78
/5
rDev
+2.7%
look: 4 | smell: 3.5 | taste: 3.75 | feel: 4 | overall: 4
Served in a 22 ounce glass at the Jim n Nicks in the airport.
A: Straight black with Coke colored edges. Light creamy head. Scattered lacing.
S: Soft and creamy. Chocolate and heavy vanilla, with no trace of roast.
T: Full and rich. Pleasant, but of no particular import. Vanilla is fortunately not overpowering or artificial, but is present and unmistakably. Hint too of milk chocolate, hops, and roasted barley. Finish is lightly bitter. Yum.
M: Full and smooth. Lightly dry at the end. This is great. Good mouthfeel.
O: a good beer. A sweetish porter that should appeal to all sorts. Enjoyable. Recommended.
★
620 characters

3.7
/5
rDev
+0.5%
Serving type: Bottle, though you are more likely to find this on tap.
Looks: Opaque and deep dark brown with garnet highlights. An aggressive pour will yield some head.
Smell: Vanilla, some mild floral hopping, toffee, caramel, nuttiness. Has a warm roasted smell.
Taste: Butter pecan, sweet vanilla, wood, toffee, coffee notes all present here. Hops are primarily earthy, floral and citrus present but demure.
Mouthfeel: Silky with a bit of a burn on the way down.
Overall: A bit sweet for me but my spouse loved it. If you like butter pecan icecream you will love this local Alabama offering.
★
597 characters

3.69
/5
rDev
+0.3%
look: 4 | smell: 3.75 | taste: 3.75 | feel: 3.5 | overall: 3.5
Had it on tap with pizza at Dave's in Homewood. Just had it in a can. Tap is preferred. Dark. Easy to drink. Slightly "dirty" mouthfeel that I like. Hint of vanilla in the finish. Well done.
★
190 characters
3.65
/5
rDev
-0.8%
look: 3.5 | smell: 3.5 | taste: 3.5 | feel: 4 | overall: 4
Appearance: Very dark brown body with glimmers of garnet, clearish, with a head that's just shy of being white in color.
Smell: While there is a bit of roast and dark fruitiness contained with the nose, it's like sniffing a standard edition Tootsie Roll and a Vanilla Tootsie Roll at the same time.
Taste: Dark maltiness with a chocolate, coffee (light) vibe to it with a fast hit of vanilla. Lesser malty accent of toast and caramel. Medium-plus sweetness. Faint dark fruit. Nil hop character, bitterness. Sweetish finish with the chief flavor, vanilla.
Mouthfeel: Medium-bodied. Medium carbonation. There's an incredibly minor stickiness to the mouthfeel.
Overall: It's good, but, it's just a hair too sweet and strong on the vanilla. Still, I suppose it's better to err on the side of a bit too much vanilla as to failing to deliver any appreciable (and appreciated) vanilla flavor, like the Breckenridge iteration.
★
922 characters

3.56
/5
rDev
-3.3%
look: 2.5 | smell: 4 | taste: 3.5 | feel: 3.5 | overall: 3.5
Plastic milk jug "growler" into a Duvel tulip. Thanks to von schplieffen for sharing.
A: A black body glows brown when backlit; just a faint ring of tan bubbles on top suggests the plastic jug didn't maintain carbonation all that well. Uninspiring.
S: Vanilla iced coffee. Very simple, direct, and pleasant.
T: Opens with tons of sweet vanilla, followed by some coffee and chocolate roastiness. Sweetness persists all the way through, but the finish has a nice raw coffee grounds thing going on. Some floral hop notes, too. A bit too sweet, but tasty.
M: A bit thin for a Porter, but delicately carbonated. Not bad.
O: This was too sweet for me, but enjoyable all the same. And I'm willing to bet it would be better on tap at the brewery than out of a poorly sealed plastic container. Let's hope that Alabama's beer laws and retailers keep pace with the great new breweries popping up all over the state.
Cheers!
★
930 characters

3
/5
rDev
-18.5%
this beer is a porter, that's it, just a porter, nothing interesting to note here, this is a boring porter beer, if you want a porter, you could do a hell of a lot better
★
170 characters
2.28
/5
rDev
-38%
look: 3 | smell: 2.5 | taste: 2 | feel: 2 | overall: 2.5
The vanilla was far too strong for me. There was unfortunately not too much else to the beer-- it may well have been a good porter behind the vanilla, but I couldn't tell.
Appearance: dark brown, as it should be.
Smell: powerfully covered in vanilla. Dominated by vanilla.
Taste: again, very vanilla-y.
Mouthfeel: actually pretty good; smooth, rich, fills your mouth.
Overall: This seemed like as much a cream soda as a porter. There was little subtlety to it. The vanilla was simply overpowering, as it has overpowered my review. I had a similar, but less strong reaction to their coffee stout. I wonder if this is what people want in their dark beers in the area? If they can't just sell a straight porter or stout? I'm curious, because they do very well with some other beers, but here they seem to eschew the idea of just making good beer; these seem like gimmick beers, but...they're part of the year-round series. I don't get it.
★
942 characters
Vanillaphant Porter from Avondale Brewing Co.
83
out of
100
based on
14
ratings.