Dismiss Notice
Dismiss Notice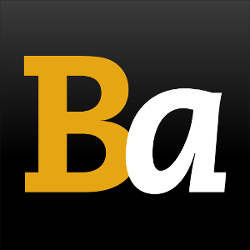 Join Our Email List →
And we'll send you the latest updates and offers from BeerAdvocate, because knowing is half the battle.
Dismiss Notice
Pachyderm Pale Wheat
- Avondale Brewing Co.
| | |
| --- | --- |
| Educational use only; do not reuse. | |
Reviews: 14 | Hads: 47

1
/5
rDev
-72.7%
look: 1 | smell: 1 | taste: 1 | feel: 1 | overall: 1
Everything I hate about wheat beer...too musty tasting. Taster at the brewery with Bro and Bob, waiting for Tom and Don to join us for beers and supper. Great brewery with cool outdoors area.
★
194 characters
2.99
/5
rDev
-18.3%
look: 3.25 | smell: 3 | taste: 3 | feel: 2.75 | overall: 3
Pours a golden yellow with a nice thick white head.
Smells of citrusy fruits and sweet malt. Some bready yeast and malts.
Citrus fruits take the forefront of this beer. A little more hoppy than I expected. Very nice and refreshing.
Mouthfeel is creamy. Perfectly carbonated.
Overall this is a good local beer. I prefer a darker beer but on hot days this is very refreshing.
★
381 characters

3.21
/5
rDev
-12.3%
look: 3.75 | smell: 3.25 | taste: 3 | feel: 3.5 | overall: 3.25
The beer in general had a dry wall, paper, paint thinner flavor. A decent wheaty backbone and low on flavors, towards a less fruity Blue Moon. A crisp beer though.
This may have been an old can for those strange flavors to come up.
★
232 characters
3.73
/5
rDev
+1.9%
look: 4 | smell: 4 | taste: 3.5 | feel: 3.75 | overall: 3.75
Thick lasting head with nice lacing. Cloudy burnt orange colored. Smells like sweet oranges and Lemon peel. Nice carbonation, crisp with a good weight. Tastes like it smells up front with a slight hoppy grapefruit bitterness. Not the best pale Wheat I've had but still pretty good.
★
281 characters

3.84
/5
rDev
+4.9%
look: 3.75 | smell: 4 | taste: 3.75 | feel: 4 | overall: 3.75
Can consumed on a party bus to the Alabama - Mississippi state football game
Golden yellow
Nice gentle hop aroma
First sip of wheat quickly followed by hop bitterness. Biscuity and lemon citrus
Lots of sudsing
Nice beer
★
225 characters

3.88
/5
rDev
+6%
look: 3.75 | smell: 3.75 | taste: 4 | feel: 4 | overall: 3.75
On tap at Jim n Nick's. Hazy orange color, no head retention to speak of. Very orangey aroma with the malt laying in the background. Taste is on the orange side of citrus with a nice wheaty backbone. Having been born and raised in Birmingham, it's really nice to see the local guys putting out quality brews, especially in what in my opinion is an underappreciated style.
★
371 characters

3.98
/5
rDev
+8.7%
look: 3.5 | smell: 3.5 | taste: 4.25 | feel: 4.25 | overall: 4
It was a hot day in Birmingham so this seemed like a good choice. Pours a cloudy and dark blonde into the pint glass. Head seems not really there at all.
Smell is rather faint. Somewhat sweet and citrusy.
The taste is initially fairly sweet and fruity. A little surprised, definitely sweeter than most beers in the style. Perhaps a note of peach or nectarine with that sweetness?? The wheat character comes out afterwards and on the finish, although restrained and not extremely grainy. Crisp for style, rounds out well with a small bitterness on the back.
Definitely a flavorful and good beer for summer. I enjoyed it.
★
625 characters

4
/5
rDev
+9.3%
Tap from the brewery. Pours hazy orange with white head. Aroma of hops, bread. Tastes of wheat, bitter hops and a hint of citrus. Extremely tasty and refreshing
★
160 characters

4
/5
rDev
+9.3%
look: 4 | smell: 4 | taste: 4 | feel: 4 | overall: 4
Hazy yellow/orange color, not much head or lacing and has an aroma of mild citrus and sweet malts. Taste is nice sweet maltiness with citrus and mild bitterness. A great B-ham refreshing summer brew!
★
199 characters
4
/5
rDev
+9.3%
look: 4 | smell: 4 | taste: 4 | feel: 4 | overall: 4
Appearance: A bit cloudy, light golden-orange body in hue with a slim, white head.
Smell: A bready, sugar-edged maltiness with amiable citrus notes of sweet, mild lemon and grapefruit.
Taste: PPW has a nice, characterful maltiness with a vibrant breadiness having itself a toasted sugar element to it. A small pop of citrus that settles down. Low bitterness. A little last-minute sweetness and snap of citrus and carbonation on the finish.
Mouthfeel: Medium-light body. Medium carbonation.
Overall: While most pale wheat ales fall into a line of vapid, lacking offerings, this one breaks the mold with a surprisingly rich maltiness. Nice beer!
★
647 characters
4.12
/5
rDev
+12.6%
look: 3.5 | smell: 4 | taste: 4.5 | feel: 3.5 | overall: 4
Really good; combined the best of both pale ales and wheats to make a great anytime beer.
Appearance: hazy, golden, light head.
Smell: hop aroma, balanced by sweetness.
Mouthfeel: crisp, rather carbonated.
Overall: very good-- I'm not sure if they consider this one of their standard beers, but it's really good, and much better than their other basic beers that I'd imagine many people would order, particularly their IPA.
★
427 characters
4.42
/5
rDev
+20.8%
look: 4 | smell: 4.5 | taste: 4.5 | feel: 4 | overall: 4.5
A - Bright pale orange in color. This beer appears from the outset to have a relatively light body and lingering head.
S - The scent of this beer is wonderful blend of hops in the forefront with wheat and citrus behind. Couldn't ask for a better or cleaner smell to go with the summer heat.
T - As with the smell, the flavor is also hoppy. Hoppier than many other pale wheats I have tried in the past. But this hop profile is still in balance with the wheat malt that forms the backbone of this brew. Everything is followed up with a clean finish.
M - Light and crisp, just as I hoped for this kind of brew.
O - An easy, fresh drink that would be great for the summertime.
★
684 characters

4.46
/5
rDev
+21.9%
look: 5 | smell: 4 | taste: 4.5 | feel: 4.5 | overall: 4.75
An excellent brew, on tap at Jim and Nicks BBQ in Birmingham. If you've never tried Avondale, I highly recommend starting here. This is a very approachable beer, especially if you are new to the craft beer scene. Although, I would recommend it to experienced craft beer drinkers just the same.
★
293 characters
5
/5
rDev
+36.6%
look: 5 | smell: 5 | taste: 5 | feel: 5 | overall: 5
It's like a love child between a blue moon and a pale ale! The perfect beer to sip on at the pool, beach, park, game, ect... A great entry level beer for those that don't like "craft beer".
★
191 characters
Pachyderm Pale Wheat from Avondale Brewing Co.
83
out of
100
based on
14
ratings.