Dismiss Notice
Dismiss Notice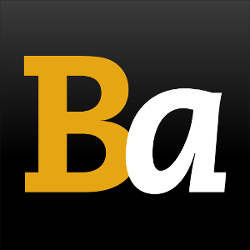 Join Our Email List →
And we'll send you the latest updates and offers from BeerAdvocate, because knowing is half the battle.
Dismiss Notice
Hammer & Sickle
- Renegade Brewing Company
| | |
| --- | --- |
| Educational use only; do not reuse. | |
Reviews: 11 | Hads: 88
4.03
/5
rDev
+3.1%
look: 4 | smell: 4 | taste: 4 | feel: 4.25 | overall: 4
This is a review of a can aged for a year
Pours a 1/2 inch dark chocolate head, body is pitch black. Head retention and lacing were above average.
Smell is of chocolate malt, slight vanilla sweetness with baked cookies too. Beer ends with faint alcohol and a hint of bitter coffee.
Flavor is big on roasted malt with burnt overtones. Caramelized dates is another
major component in the taste. As the beer warms, smoke and oak become more powerful. Alcohol is apparent but normal for the style.
Mouthfeel is on the fuller side, counteracted by a good amount of carbonation. Head added a nice texture to the beer.
Overall this beer was pretty good. I've had this stout fresh and with a couple months on it and neither of those really compared to a year old. The beer really evolved in that time, as the beer warmed different flavors shined. Good affordable RIS, brewed down the street from me.
★
898 characters

2.8
/5
rDev
-28.4%
look: 3.5 | smell: 3.5 | taste: 2.5 | feel: 2.5 | overall: 2.5
12 oz. can poured into a snifter.
Appearance - Black body. Doesn't pour with much of a head. Very thin collar.
Smell - Very roasty. Lots of coffee malts. Licorice.
Taste - Intensely roasty. Even a little bit burnt. Extremely bitter and harsh.
Mouthfeel - Acrid and bitter. Very harsh.
Overall - Intense, but not in a good way.
★
338 characters

4.35
/5
rDev
+11.3%
From a 12 ounce can into a teku.
Pours pitch black and viscous and shows trickles of carbonation. A fluffy, pillow-like dark khaki head sits two fingers thick and becomes a thick layer of lace. This beer is sexy. 4.5
Huge malt flavors emanate from the nose, offering dark cherry, oak, dark chocolate, and caramel. 4.1
Dark chocolate continues to shine with the flavor, combining with sweet caramel malt and vanilla. At the finish, coffee with cream linger with some hop pine. Damn this is good. 4.3
Smooth, creamy and viscous with a bit of bitterness from coffee and hops. The hops provide some spice too. There's not the slightest hint of booze in this brew. I'm going to have to check the can to see how old this brew is, because it is smoothed out as all hell. 4.3
I love this brew. It's outstanding. How is it not more hyped? Ag well, more for me. 4.35
★
861 characters
4.65
/5
rDev
+18.9%
Very, very dark pour with a dark kahki haed that quickly dissapates inti the black liquid to a mere thin ring. Solid ebony black, no color whatsoever to light. Such a deep black, quite the looker. Smell is powerful, with blasts off french roast coffee, molasses, oak chips, bourbon, cookie dough, grapefruit rind, pine sap and so much more. Very rich, intoxicating smell. Taste enters the palette on bakers choclate, espresso and very dark roasted malts, finishes with minimal hop tastes surprisingly for a RIS, but plenty more dark roasted coffee, some mildly sweet bourbon notes and that heavenly roasted barely flavor that dominates this beer. Very dark and roasty, like a coffee beer without the actual coffee in the brewing process (I assume). That only hops, malt water and yeast can create the darkly bitter, roasty complexities of coffee like this is astounding. Hammer & Sickle is perfectly, mildly sweet without overpowering any of the more desireable characteristics I really look for in a RIS; plays quitely in the background, providing a pleasent counterbalance to the almost astringent-like roasted notes. A subtle creamy character to the body, along with subdued carbonation is like a Baily's shot in a double espresso. Not quite a thick as one would epxect for the style, still plenty of substative weight here in each long sip.
Greaty, great RIS, my faovrite brewed so far here in CO. Hops bitterness has been put on the back burner in this to let the coffee-like roastiness realy come through. Can't wait to drink this in the dead of winter. A simply fanatastic beer.
★
1,587 characters

3.75
/5
rDev
-4.1%
look: 4.75 | smell: 3.5 | taste: 3.75 | feel: 3.75 | overall: 3.75
Great appearance. Great head retention, great lacing, thick collar. Deep tan head with black body. Aroma is roasty malt, bitter chocolate, coffee, and earthy hops. Taste is much like the aroma with the coffee taking a bigger presence. Body is a bit thin, and medium carbonation.
★
278 characters

4.06
/5
rDev
+3.8%
look: 3.75 | smell: 4 | taste: 4.25 | feel: 3.75 | overall: 4
From a 12 oz can into a wine glass.
A-The beer is nearly black, sort-of an espresso brown color. The mocha-colored head is maybe one finger tall with poor retention and almost no lacing. Nothing special, but not far off for the style.
S-The aroma is pretty rich with dark, sweet fruit flavors, some milky chocolate, and heavy roasted flavors. It is nicely balanced with no one flavor dominating. Alcohol is well-concealed.
T-The taste, like the smell is nicely balanced and drinkable. The dark fruit flavors are there, as well as some molasses sweetness, milk and dark chocolate, and a lightly bitter roasted character that doesn't quite get to coffee tasting, but suggests it. Alcohol is well-concealed, but provides a bit of warmth and sweetness.
M-The feel is medium body with a light carbonation that lightly pricks the palate.
O-This is a pretty solid effort from Renegade. I don't think it quite matches Ten Fidy as far as canned RIS beers from Colorado go, but the balance here is really nice and it is quite drinkable. Low on bitterness scale and higher on the sweetness scale, this brew may not satisfy those looking for lots of roast and char, but I would happily sip on more of this.
★
1,200 characters

3.76
/5
rDev
-3.8%
look: 4 | smell: 3 | taste: 4.25 | feel: 3.5 | overall: 3.75
On tap at Renegade In Denver, CO. Poured into a Renegade goblet today, 1/18/2014.
Pours similar to Black Gold- dark black and quite opaque body, minimal brown head and retention. Leaves a thin mocha collar. No lacing.
Smells faintly interesting- decent dark fruit nose, resembling raisins, figs, with a faint hint of chocolate and earthiness. Solid but not super spectacular for the style.
Flavor is not far off from Darkness really. Lots of dark fruits mixed in with chocolate, a little coffee and some roast malts. Finish is earthy. Not completely complex but it's almost there.
Thinner medium body, ok carbonation. Just thick enough to be a stout, but it is not Zhukov or Darkness by any means. Aftertaste is mostly the dark fruits with a little bit of chocolate.
Decent RIS, great in the flavor department but falls short in all other categories. Worth trying, but I think Old Rasputin or Founders RIS is a much better deal at the same price point.
★
972 characters

3.16
/5
rDev
-19.2%
look: 4 | smell: 3 | taste: 3 | feel: 4 | overall: 3
12oz can $3.49. Dark black, decent head standard imperial stout appearance. Aroma is a bit malty and a bit boring. Flavor is is roasty but also sort of disappointing, not rich, not that flavorful, really a miss. Overall I'd be willing to try this again on tap at the brewery but this can was pretty meh.
★
303 characters

4.26
/5
rDev
+9%
look: 4.25 | smell: 3.75 | taste: 4.5 | feel: 4.5 | overall: 4.25
12 oz can served at cellar temperature in a shaker pint glass.
Hammer & Sickle is nearly black in color with thick tan head. It settles somewhat quickly but leaves some nice lacing behind.
Aroma is subtle but has notes of milk chocolate and light roast coffee.
Flavor is bold but not over-the-top. It has good balance between roasted malts and earthy hops. There is some of the traditional coffee and chocolate but it's not overly roasty or sweet.
Mouthfeel is silky and smooth with just the right level of carbonation. Full bodied and well balanced.
Overall an excellent imperial stout. This might even surpass my other favorite canned stout, TenFidy. Definitely worth a try.
★
681 characters

3.96
/5
rDev
+1.3%
look: 2.5 | smell: 4 | taste: 4.25 | feel: 3.5 | overall: 4
One-finger tan head, nothing much to write home about. Black dark and medium viscosity. Mild lacing and poor head retention.
Tons of coco nibs, light licorice (not overwhelming), roasty, coffee, toasty goodness.
Kick ass, deep roasty, warming chocolate and molasses flavors. Thick, highly drinkable. Kinda creamy. Carbonation is way too much for me, but doesn't distract too badly. Dark, dry, and roasty aftertaste. Killer on the tongue, heavy and full body. Mixed. I'd love a BA version....???
This beer is downright chuggable. Even at 9% it's, dare I say, Sessionable??? Way past recommended. Drinks complex, well-blended, nicely thought out and balanced. Only a slight miss that needs a bit more balance.
★
712 characters
4.02
/5
rDev
+2.8%
look: 3.5 | smell: 4 | taste: 4 | feel: 4.5 | overall: 4
newish russian imperial over at renegade. pours oil black into a 10oz. snifter with a very small tan head with almost no retention. no light passes through, and it looks thick. smells like a combination of black coffee and bitter dark malts. no booze at all in the nose. flavor is well balanced but pretty mellow compared to a lot of other russian imperials. nothing stands out from the coffee to the booze as majorly invasive, and in fact this tastes like a normal english stout to me. its smooth and creamy on the mouthfeel, fuller bodied but not heavy at all. moderate carbonation and a bitter chocolatey finish. overall a very relaxed russian imperial, different from any other i have tasted. will order this again.
★
719 characters
Hammer & Sickle from Renegade Brewing Company
86
out of
100
based on
11
ratings.