Dismiss Notice
Dismiss Notice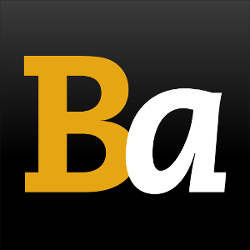 Join Our Email List →
And we'll send you the latest updates and offers from BeerAdvocate, because knowing is half the battle.
Dismiss Notice
Hop Ninja
- Beachwood BBQ & Brewing
Reviews: 14 | Hads: 113

4.07
/5
rDev
-6%
look: 4.25 | smell: 4.75 | taste: 3.5 | feel: 4.25 | overall: 4.25
Poured in tap at blue palms
Pours a nice golden brown w a white head
Smell is incredible. Hops and Citrus
Taste is similar to nose but muted.
Overall is a great beer.
★
171 characters

4.31
/5
rDev
-0.5%
look: 4.25 | smell: 4.5 | taste: 4.25 | feel: 4.25 | overall: 4.25
Rat a tat tat Raul rollin up to Beachwood in Seal Beach, CA like that.
Beautiful orange texture like Nina Agdal by candle light...
Taste is a lovely combination of juicy hops with a balanced backbone unlike the O'Reilly factor.
Just a straight solid IPA where the east meets the west and they shake hands like the Americans and Germans during a WWI Christmas Eve.
★
366 characters
4.55
/5
rDev
+5.1%
look: 4.5 | smell: 4.5 | taste: 4.5 | feel: 4 | overall: 5
Normally IPAs that are 9% ABV are too much for me and wear me out. I was delighted to try this ale and surprised when I saw how strong it was.
It looks beautiful, it smells like a bag of citrus hops, it tastes like pine and citrus and it leaves a delicious and long lingering bitter sweet finish.
If anything it is too easy to drink and it should have caution signs all around it.
Not sure I've ever had a strong IPA that tasted this good. Yes I am looking at you Pliny!
★
473 characters

4.3
/5
rDev
-0.7%
look: 4.25 | smell: 4.25 | taste: 4.25 | feel: 4.25 | overall: 4.5
Growler from subpoenadeuces. Thanks dude! Served in a tulip.
A - White foam settles to a thin cap and spotty lace. Mostly transparent, lightly hazed orange body.
S - Old-school mix of hops here: pine, orange, dank marijuana, some tropical notes, a bit of earthiness. Neutral bready malt backbone and well-concealed alcohol.
T - The taste is super heavy on the citrus, with some dank marijuana, pine, and zesty herbs arriving late. Low malt character, with light sugary sweetness to it. Hefty bitterness in the finish, and well-hidden booze.
M - Smooth, medium body, pleasant carbonation. Sufficiently hefty, but still a lighter DIPA. No obvious alcohol heat and quite easy to drink. I could stand a bit more dryness for my tastes.
D - A really excellent double IPA that would have been world-class 3-4 years ago before the onslaught of new hop varietals. Still, would happily drink this any time I encountered. We crushed the growler, even after drinking quite a high-ABV beers earlier in the evening.
★
1,006 characters

3.59
/5
rDev
-17.1%
look: 4 | smell: 3.75 | taste: 3.75 | feel: 3.5 | overall: 3
Served in a snifter at Blue Palms.
A: clear, murky yellow.
S: Garlicy hops. Sharp citrus.
T: I know these hops, I just can't call the name. Simcoe? Garlicky, citrus, and strong. Nothing else in this astringently hoppy beer.
M: Dry and intimidating.
O: An abrasive, one-dimensional beer that I enjoyed but is not particularly balanced. Taste at your peril.
★
363 characters
4.5
/5
rDev
+3.9%
look: 4.5 | smell: 4.5 | taste: 4.5 | feel: 4.5 | overall: 4.5
Enjoyed this at the brewpub in Long Beach. Reviewing from notes.
The pour reveals a slightly hazy brass liquid with a rocky pure white head. Huge amounts of lace cling to the glass. Aromatic floral hop notes fill the smell. Some tangerine and grapefruit mix with passionfruit notes. The taste is delicate and balanced. Tropical sweet hop notes blend flawlessly with a citric bitterness and layers of bready, cookie dough malts. Alcohol is impeccably hidden behind all the hop and malt flavors. The mouthfeel is medium bodied with a spritzy carbonation. Floral hop notes in the finish eventually give way to a long long lasting bitterness.
This is an outstanding DIPA. Hop forward but very well balanced. A subtler, more tropical hop character than their Melrose IPA. Went amazingly with my spicy sausage sandwich.
★
815 characters
4.62
/5
rDev
+6.7%
look: 4.5 | smell: 5 | taste: 4.5 | feel: 4.5 | overall: 4.5
Orange pour at the FW Invitational Fest. Mild white head, 1/2" deep. Good retention, especially for something quadruple dry hopped.
What a pungently delicious of aroma, Simcoe, Amarillo & Columbus just blast the nose with an amazingly dank glowing light green herbal vivaciousness.
Taste, yup, hits hard there too. Tons of pine notes. Not that there isn't any citrus, its there, but the soft bitterness and high times pine notes really do a number on the taste buds in an entirely appopriate and awesome way. Screw Doritos, this tastes how awesome feels.
This was probably the best beer that didn't seem to have many talking or making much waves.
★
651 characters

4.42
/5
rDev
+2.1%
look: 4 | smell: 4.5 | taste: 4.5 | feel: 4 | overall: 4.5
On tap at Beachwood BBQ & Brewing in Long Beach, CA.
Pours a slightly murky honey orange with a beige head that settles to a film on top of the beer. A foamy curtain of lace coats the glass on the drink down. Smell is of malt, citrus fruit, citrus zest, and some light tropical fruit aromas. Taste is exactly the same with a medium hop bitterness that lingers on the palate with each sip. This beer has a good level of carbonation with a crisp mouthfeel. Overall, this is a very good beer with some great aromas and flavors.
★
526 characters

4.2
/5
rDev
-3%
look: 4.5 | smell: 4.5 | taste: 4 | feel: 4.5 | overall: 4
10/14/2011
On tap at Pizza Port Carlsbad.
A: Yellow gold with perfect clarity. The head is a finger of white sea foam exhibiting good retention and leaving much lacing on the glass.
S: Strong floral notes with a prodigious pine resin presence. There's a touch of candied sweetness but it quickly fades. Notes of tangerine, honeydew, and apricot waft from the glass. Very nice.
T: Grapefruit flesh and rind with a little stone fruit and melon. The beer has a light malt sweetness with a prominent pine resin profile. Bitterness is at an upper moderate level and there's a touch of alcohol in the flavor that wanes apace as the bitterness waxes toward the finish.
M: Medium body with a nice level of upper moderate carbonation.
Overall: Another nice beer from Julian. Recommended.
★
784 characters
4.47
/5
rDev
+3.2%
look: 4 | smell: 4.5 | taste: 4.5 | feel: 4.5 | overall: 4.5
On-tap at Beachwood I and II,
A: Pours a light amber with a full white head leaving good lace down the glass.
S: Simcoe city, lots pineapple and mango. Intensity in 10 cities.
T: Initially it is very green. Pine needles, like sucking on a Christmas tree, also has a very minor vegetal component. As the beer warms the complexity and the Simcoe come out bringing a lot of citrus and that pineapple. Complex, now it's world class.
M: Medium-bodied, very resiny with a long dry hoppy aftertaste which is always fun.
O: Arguably Beachwood Brewing's best, I don't know if it's better than Melrose though they're different animals. A must try.
★
642 characters
4.15
/5
rDev
-4.2%
look: 4.5 | smell: 4.5 | taste: 4 | feel: 4 | overall: 4
On Tap
Pizza Port
Carlsbad, CA
Dark orange and amber with a thin but persistent off-white head. Tons of lacing left down the glass.
Powerfully pungent, hoppy aroma: lots of citrus (grapefruit) and a ton of pine character.
As in the nose, this is a big, hop-forward DIPA: lots of citrus and tons of pine along with a pretty high level of bitterness throughout.
Medium to thick mouthfeel, though very drinkable.
A very bitter, super hoppy DIPA. This is good stuff.
★
469 characters

4.12
/5
rDev
-4.8%
look: 4 | smell: 4.5 | taste: 4 | feel: 4 | overall: 4
On-tap at Beachwood Brewing
A: The beer pours a golden orange color with a finger of white head.
S: An intense hop aroma to this one. Lots of citrus hops and perhaps even more pine. A strong herbal hop aroma, too, with lots of grapefruit peel. Just a touch of grass, a little bit of malt on the back end.
T: Intense resinous and oily pine flavors. Decently bitter without being overly so. Citrus peel and grapefruit hop flavors and a light herbal note. Slight malt sweetness in there somewhere.
M: Medim bodied with a medium carbonation.
O: Another solid hoppy beer from Julian/Beachwood. Good stuff.
★
605 characters
4.92
/5
rDev
+13.6%
look: 4.5 | smell: 5 | taste: 5 | feel: 4.5 | overall: 5
Julian's second DIPA to be brewed and tapped at Beachwood BBQ Long Beach.
Beer pours a deep orange color with a touch of haze.
Amazing nose. Straight dank. Pine and citrus. Sim/Ama/Col quadruple dry hopped goodness.
Tasted watermelon right up front day one it was tapped. Freshness was evident, but in the best of ways. Starts fresh, finishes hoppylicious. Hop profile lingers and lingers. Alcohol hardly evident, those a tad noticeable.
Overall one of the best Julian's put out thus far. Drink responsibly and watch out for the flying KAPOW!
★
550 characters

4.65
/5
rDev
+7.4%
look: 4.5 | smell: 4.5 | taste: 5 | feel: 4 | overall: 4.5
Hop Ninja served on tap at the brew pub, two days after it was tapped.
A: straw colored, nice head that lasts throughout the beer, good carbonation. Very light for a double IPA so less malty which is fine with me.
S: piney, citrus, FRESH hops. I think it was Amarillo/Simcoe dry hopping.
T: One of the best Double IPA's I have tasted all year. This beer tastes like it went through a randall. Very fresh, with no off flavors or after taste. The hop bitterness lingers and a great treat for a hophead. Lots of piney citrusy notes that a West Coast Double should have. WINNER!
M: Mouth feel was good, light with good carbonation. As it warmed up, I got a lot of alcohol coming through so I took off a bit for that...
O: Overall I really enjoyed this beer. It's brewed at Beachwood BBQ and Brewing in Long Beach and a world class DIPA in my opinion. This is up in the ranks with Citra, Sculpin, Aroma Coma, Pliny, Poormans and Nelson in the hop intensity category; though some aren't DIPA's. If you're a hophead check this one out!! Julian Shrago is the brewer.
★
1,064 characters
Hop Ninja from Beachwood BBQ & Brewing
91
out of
100
based on
14
ratings.