Dismiss Notice
Get 12 monthly issues of BeerAdvocate magazine and save $5 when you select "auto-renew."

Subscribe now →
Dismiss Notice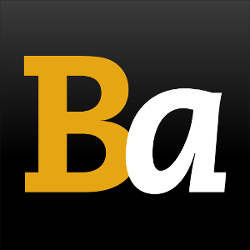 Join our email list →

And we'll send you the latest updates and offers from BeerAdvocate, because knowing is half the battle.
CHP - Chocolate Hazelnut Porter
- Heretic Brewing Company

Educational use only; do not reuse.

Brewed by:
Heretic Brewing Company
California, United States | website

Style | ABV
American Porter | 7.00% ABV

Availability: Rotating

Notes & Commercial Description:
Beer added by: mentor on 10-17-2013

Chocolate Hazelnut Porter, or CHP as we call it, is a dessert in a glass. It is a rich, robust porter bursting with luscious chocolate and hazelnut. Notes of coffee and caramel round out this delicious treat.
Reviews: 37 | Hads: 180
3
/5
rDev
-21.7%
Pours a beautiful black color with a one finger head lacking retention. Chocolate and hazelnut are present and notable in the aroma along side alcohol. A Nutty flavor up front provides a lingering bitterness to compliment chocolate.
Overall this is a drinkable brew but there isn't much too it. It lacks in complexity and dimension.
★
333 characters
3.73
/5
rDev
-2.6%
look: 4 | smell: 3.5 | taste: 3.75 | feel: 4 | overall: 3.75
Enjoyed from a wine glass.
a - brew pours a deep black with a finger plus of foamy off tan colored head.
s - nose is chocolate chat and nuts. Some crisp fizzy vanilla.
t/m/o - comes to life on the first sip. Really nice chocolate, milk chocolate with some porter char. The hazelnut is a great compliment. A bit fizzy buy mire along the meatier side if the spectrum. Very nice, great crossover porter for the stout fans.
★
424 characters
4.25
/5
rDev
+11%
Pours black with a fading tan head.
Nose shows chocolate and hazelnut, mainly hazelnut. Pretty much ferrero rocher in a glass. Awesome. Some bready malt too.
Flavours include more of the same, but with more of a bitter cocoa note and a fair bit of roasted malt.
Body could be a bit richer/creamier.
★
298 characters

3.12
/5
rDev
-18.5%
look: 3.25 | smell: 3 | taste: 3 | feel: 3.5 | overall: 3.25
Dark black colour with a smooth tan head. Poor head retention. Some lacing.
Roasty smooth with a touch of chocolate. A little nutty but not a lot really going on.
Dull. Very light malt and roast. Touches of chocolate but nothing pops. The flavour is really flat and monotone.
Medium body with moderate carbonation. Fine for style but doing nothing here.
Again, this beer is just flat on the palate with a lack of interesting flavour popping up and grabbing attention.
★
471 characters

3.84
/5
rDev
+0.3%
look: 4.5 | smell: 3.5 | taste: 4 | feel: 3.75 | overall: 3.75
Poured from a bottle into a 0.5L glass mug, there was a strong thick lingering head formed, which took a few minutes to subside. It's lighter in the mouth than you'd think for the profile, and the chocolate and especially the hazelnut are muted somewhat in all that carbonation. We'll see how it warms up.
Yep, as expected, it stayed smooth to the end, and as usual the carbonation's effect on the mouthfeel was dramatically lessened. A good dark beer should always open up as it gets warm, and this one did. I would buy it again, but I would probably not seek it out.
★
570 characters

4.12
/5
rDev
+7.6%
look: 4 | smell: 4.5 | taste: 4 | feel: 4 | overall: 4
Appearance - Pours near black with cola brown edging where light can penetrate. The head puffs up to a rocky 3 fingers in width and shows great retention before settling to a thin, broken layer of surface suds. Lacing is small and spotty with fair stick.
Smell - The aroma is amazing! Notes of roasted peanut and hazelnut with milk chocolate and traces of caramel.
Taste - Follows the nose, though less cohesive. Fair notes of roasted peanut and hazelnut, while a lightly supportive milk chocolate character rides beneath. Touches of earth. Kinda light; takes a big gulp to get the full flavor, which is amazing when done.
Mouthfeel - Closer to light than medium in body with soft carbonation. A little too soft; could use just a hair more carbonation. Really smooth, though.
Overall - It's delicious, but doesn't quite have the potency in flavor to reach that World Class status. When gulped it felt like I was drinking one of the best porters I've ever had, but when drank within normal "sipping ranges" (whatever that means) it was good to decent. So... I don't know. This one's got me a tad perplexed. Definitely one to try again.
★
1,139 characters

2.98
/5
rDev
-22.2%
look: 3 | smell: 3 | taste: 3 | feel: 2.75 | overall: 3
Pours a rich dark dark brown hue with a bubbly two finger head not bad looking but not out of this world,the smell is strong hazelnut and light chocolate along with dark berries not much else gets a look in really,the mouthfeel is light bodied and a tad overcarbonated and the tastes are hazelnut,milk chocolate finished with a soft herbal hop bitterness and overall I'm abit let down in this one and wouldn't buy it again cheers.
★
430 characters
4.62
/5
rDev
+20.6%
look: 4.75 | smell: 4.5 | taste: 4.75 | feel: 4.5 | overall: 4.5
Orgasmic!! That's the best way to describe this beer. I was at the brewery the other day and couldn't believe what I was tasting. If I had lived around I would have bought two kegs of it, or would have stolen them if they did not sell them to me. It's one of the best beers I've ever tasted with a perfect balance of roastiness, chocolate, and a hazelnut finish that makes everything glow and make you think you're in heaven. Can you see I did LOVE this beer? Get a plane to Fairfield, CA and try it. Or better yet, Jamil, ship it to WA!!
★
538 characters

3.93
/5
rDev
+2.6%
look: 4 | smell: 4 | taste: 4 | feel: 3.75 | overall: 3.75
RB
22 picked up at the COOP over the weekend.. Paid a pretty reasonable $8ish for the bottle... Finally got around to enjoying it tonight.. Pours a standard black.. 2 finger dark tan head.. nice reverse leopard lacing...
Aromas are pretty proper... perfectly put together chocolate/hazelnut cups.. judicious hand with the porter/dark maltiness to really marry the chocolate and nutty components... The nose is fantastic.
Flavor has all the same notes with a richer porter/malty note.. hazelnut element becomes a little bit artificial/extract after a while, but perhaps could be balanced out by a slightly larger residual maltiness that would "catch" that nutty extract note.
The body is surprisingly smooth for a 7% porter... decent bubble and a medium/lite-medium body.. Nicely done.
I rarely drink porters any more... but I will probably seek this one out a time or three more... and certainly recommend it to friends... especially folks who think they don't like beer.
Well done.
4/4/4/3.75/3.75
★
1,005 characters

3.98
/5
rDev
+3.9%
look: 4.25 | smell: 4.25 | taste: 3.75 | feel: 4 | overall: 4
22oz bottle courtesy of drunkensloth, thanks a lot buddy. Dark black color, huge off-white head, looks quite nice. Aroma is strong hazelnuts, almost like nutella. Very nice aroma. Flavor is more hazelnut and only the slightest touch of chocolate. I would like to see the chocolate play a bigger part but the hazelnut aspect was very well done. This was a pretty good beer.
★
372 characters
3.64
/5
rDev
-5%
look: 4 | smell: 3.75 | taste: 3.5 | feel: 3.5 | overall: 3.75
On Tap @ Brewery in a 4 oz tasting glass.
A - Dark, dark brown with a tan/mocha 1/4 inch head. Lacing is present but not very thick or heavy.
S - Heavy Roasted Malt, chocolate, dark caramel, and toasted hazelnuts.
T - Coffee, chocolate and hazelnuts are the forward trio here, followed by some toasted malts.
M - Medium body with low carbonation. A creamy , nutty finish.
O - While I really enjoyed Heretic's Porter, this one, while good, didn't "wow" me the way the others did. Don't misunderstand, it is good beer but I am not sure if I would pick some up to enjoy very often.
Having said that this was a last minute taste after spending some time at my most recent visit to the brewery ... palate fatigue perhaps?
★
723 characters
3.14
/5
rDev
-18%
look: 4.5 | smell: 3 | taste: 3 | feel: 3.5 | overall: 3
Pours a thin layer of fine head over a pitch liquid with dark brown edgings when held to light. Smells like peanut-butter. Actually, more like Ben & Jerry's made a Peanut Butter Cup ice cream. Clean chocolate over sugary peanut-butter. Not much else.
Tastes very peanut-butter with chocolate and cream beneath. The peanut-butter is quite dry; not sweet candy-like as the nose suggested. The chocolate is also a bit dry, but there is a non-descript sweet that is disconnected from the two primary flavors. With searching I get mild roast and some cherry sour. This beer is too sharply carbonated and the fine drying sting leaves the beer astringent in the finish. Pretty unpleasant. I will swirl to release carbonation (it's not highly carbonated) and share more details. Yes, much more pleasant with the carbonation gone, but it still tastes like peanut-butter, rather than hazelnut. Not much here in the way of a porter. Not sure what kind of porter these things were added to, so hard to judge to style. Medium-thick in the mouth and drying in the finish.
★
1,058 characters
CHP - Chocolate Hazelnut Porter from Heretic Brewing Company
86
out of
100
based on
37
ratings.