Dismiss Notice
Get 12 monthly issues of BeerAdvocate magazine and save $5 when you select "auto-renew."

Subscribe now →
Dismiss Notice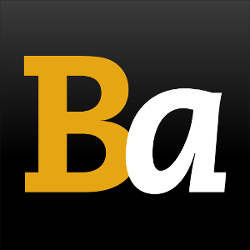 Join our email list →

And we'll send you the latest updates and offers from BeerAdvocate, because knowing is half the battle.
Fredericksburg Brewing Company, Inc.
Reviews: 22 | Visits: 32
3.35
/5
rDev
-6.9%
vibe: 3.5 | quality: 3.5 | service: 3 | selection: 3 | food: 4.5
We visited this for lunch during a trip to the Nimitz Museum down the street, which is worth the time to do. The place is your basic bar setup, with wooden floor, wood tables and chairs. There are also taller bar tables with stools.
There were about six beers on the menu, and I had the IPA, which was very good. I ordered a pizza, and given a choice between small and large, I chose small. That was a mistake, as it was only 7 inches or so. I don't think the menu specifed the size. it was fine, though. My wife got some kind of sausage plate, with several different kinds of weiners. I tried them all, and all were very good. The kraut was rates as good but not great. Service was a little lacking--they took the order and brought the food, but never really checked on us and never offered refills. The place was not too loud, which is a plus for me. The menu had maybe 6 or 8 different sandwiches, and the same number of salads, and major entrees. Nothing fancy, but a decent selection.
This is in the middle of a touristy area, and so I don't think they're hurting for business. They could dial up the service a notch and they'd really have something.
★
1,158 characters

3.1
/5
rDev
-13.9%
vibe: 3.5 | quality: 3 | service: 3 | selection: 3 | food: 3.5
just went there this weekend with my girlfriend. the beer was ok. the porter was good. i really enjoyed it. the hoppy holidays was eh. it was not at all as hoppy as a name that is "hoppy holidays" leads you to believe.
the food was ok. we got fried jalapenos for an appetizer. not too bad. i got fish tacos. the were ok. i get fish tacos almost every place i go so i feel i can review fish tacos pretty reasonably. my girlfriend got a salad that she said she enjoyed it.
this place is ok. the porter was good and i wouldnt mind just going in and grabbing one and then shopping with the girlfriend with it. they do serve their beer in plastic cups in the bier garden, and glass pint glasses in the restaurant if you eat there. i was surprised about the plastic cups, but it is nice if you plan on leaving. the bier garden is pretty cool. just big picnic tables everywhere with a projection screen and the other tvs on the walls around it and on every wall. the bier garden was a pretty good atmosphere.
if you are in the area, it isnt a bad place to go to just grab a beer to go. the food was nothing special. the beer was ok. but you will at least get to try a local beer. the porter was good. and they did just win a medal at the 2008 GABF, but it wasnt on tap (the helles).
cheers.
★
1,291 characters

3.93
/5
rDev
+9.2%
vibe: 4 | quality: 4 | service: 3.5 | selection: 4 | food: 4.5
On a recent trip to Fredericksburg, we stopped in to have dinner and try their beers. The restaurant looks like its devided between a dining area, and a back drinking area which looks alot like the movie Beerfest. The atmosphere was very friendly, not over-crowded, and very lively. However, we did go before the dinner crowd hit, so this review may not be as exact. The waitstaff seemed friendly and had a good grasp of the food and beer that they serve. The service was relatively quick for the size of the location. Their food selection was good, but seemed to be limited in the selection of German food, having a bigger selection of other food on the menu. The beer selection was the usual, a wheat, red, pale, and porter. No seasonal at this time. The beer was average, but considering where Fredericksburg is located, this is probably the best you'll find in the area. I wasnt complaining. The prices were relatively reasonable, considering that its in a tourist town. Overall, a good place to go when in town.
Edit: After going to this location several times after my initial review, I felt that I needed to add some info. After trying the Fredericksburg Brewery's beer, I found that the beer is incredibly watery. I tried a couple of their beers after trying the sampler, and found their beers to be seriously lacking in body. The flavor is okay but it still feels like I'm drinking water. They display their awards on the wall from GABF, but after trying their beers, I just cant see how they have won any awards unless their entry beers at the festival are seriously altered. I'm not trying to bash this place as I still enjoy going there, but since my intial review, the beer has really gone down hill.
★
1,715 characters
4.18
/5
rDev
+16.1%
vibe: 4.5 | quality: 4 | service: 4 | selection: 4.5 | food: 4
Visited here for lunch yesterday. The atmosphere at this brewpub was typical with friendly brewers, hosteses, and waiters. Quality of the food was very good especially for a brewpub.
The service was excellent and we were promptly served by our waitstaff.
The selection of food was extremely varied from american, german favorites, and tex-mex to suit all needs.
Not a single person disliked their meals. I've reviewed 4 of their beers if you are interested view my profile. The APA was the best that I tried.
★
513 characters
3.23
/5
rDev
-10.3%
vibe: 4 | quality: 3.5 | service: 2 | selection: 3.5 | food: 4
Visited during the 2006 Texas Beer Advocate gathering. Nice decor, high ceilings, very clean, cozy, with all their brewing equipment set up right behind the main bar: shiny copper kettle with sparkling clean stainless steel tanks. Small selection of available beers, only 5, which you can try in a six-buck sampler. Selection is fairly generic for June: a red ale, an ipa, a maibock, a porter and a helles. For an overtly German-style brewpub, it seemed unusual to see only 2 German-style beers, and those with brewed with American-style hops. The IPA smelled wonderful, and was fairly interesting. The rest were typical generic American brewpub material.
Service was definitely substandard. A long wait on tables, despite abundant empty seats (perhaps because of understaffing, but the staff seemed to have enough time to stand around idly chatting). They objected to us moving chairs around to seat our group altogether, and we had a bunch of problems with the bill, with items added that hadn't been ordered as well as missing items on the bill. It was very difficult to get the waitstaff's attention, and I sat for long periods with an empty glass.
Food was reasonably good, though priced a bit high for the small portions. The sauerkraut was excellent, but I only got a small dab with my Jaeger Schnitzl. The sausages were good but not exceptional.
Apart from the terrible service, for a saturday night, a decent but not outstanding brewpub.
★
1,457 characters

3.88
/5
rDev
+7.8%
vibe: 4 | quality: 4 | service: 3.5 | selection: 4 | food: 4
Visited this brewpub during a past summer. Nice little town in the heart of Texas, pretty popular as a daytrip. Basically a "main street" type of town, with a main drag lined with mom & pop shops of all types. It was early in the day, but still pretty busy. I only had time for one beer with lunch, the Pioneer Porter which was excellent. The food (german sausage sampler) and service were great as well, and I'm looking forward to returning in the future to try the other beer offerings.
★
488 characters
3.43
/5
rDev
-4.7%
vibe: 3.5 | quality: 3.5 | service: 3.5 | selection: 3 | food: 4
I have been here many times over the last ten years. I have always enjoyed myself and never thought I paid too much or did not receive product of good quality. The main dining room is big and contains a bar with the brew kettles right behind it. This is pretty cool and I have been there on several occassions when they are busy brewing. There is a huge beer garden type of thing behind the main dining room with a bunch of picnic tables and a bar that I think they only open on occassion. There are always four or five beers on tap with one usually being a seasonal. I have tasted the Enchanted Rock Red Ale(?), Pioneer Porter, Not So Dumb Blonde, Jailhouse Bock, Pedernales Pilsner and several others that escape my memory. All are of decent quality (I have noticed a little thinness in the beers my last few visits). They offer a sampler for 5 or 6 bucks and you can fill your growler for $12. Next door they have a shop where you can buy a cup of beer to enjoy while your wife is dragging you to every antique shop in town (there are a zillion)! The food has always been good, our favorite is the spinach and artichoke pizza. Make sure you order it with the beer grain crust, it is delicious!! The service is consistently good, I definitely recommend the Fredericksburg Brewery if you are passing through the Hill Country.
★
1,326 characters
4.2
/5
rDev
+16.7%
vibe: 4 | quality: 4.5 | service: 4 | selection: 4 | food: 4.5
Atmosphere - Typical brewpub atmosphere, with the entire brew setup in plain view. Relatively comfortable seating and surroundings. Acceptable and friendly, if not remarkable.
Quality - Beer and food are fresh. Some variance in beer quality, but is still pretty good on the whole.
Service - Polite and prompt. Our server seemed fairly new, and did not know a lot about the beer. Even so, I was impressed that this place had trained its service staff fairly well.
Selection - Standard pub fare, including nachos and pizza. Five or six beers on tap. Beligian beer lovers look elsewhere.
Food - The food is excellent. I highly recommend the spinach artichoke pizza with "beer grain" crust. The nachos are done up right with fresh onions and peppers.
Value - Fredericksburg is essentially a tourist trap, with prices to match. You have to spend a little more, but in the end I think this place is worth a visit.
★
923 characters
4.1
/5
rDev
+13.9%
vibe: 4 | quality: 4.5 | service: 4 | selection: 4 | food: 3.5
Atmosphere- Fredericksburg Brewing is located along a touristy shopping area along the main road through town. Most of the shops around here are antique or craft shops. Not exactly my favorite shopping destinations. Luckily, Fredericksburg Brewing is a great escape from the kind of shopping my mother likes. The main room of the brewpub contains many tables and one long bar with the brewing equipment right behind it. In the back there is a banquet room which resembles a German biergarten. The premises also contains a 12-room "Bed N' Brew" and a Lager Room which dispenses to-go drinks for those stuck shopping with their wives.
Quality- The three beers I had here were of great quality. The Dunkle Weizan was dead-on, the Admiral's Amber was very good, but standard, and the seasonal Hoppy Holidaze was amazing.
Service- Service was prompt, and our waiter knew the beer pretty well too.
Selection- Unfortunately only five choices, but since the quality was great I didn't mind.
Food- The food selection was brewpub fair with a German influence. My father and I enjoyed our selections, but I think maybe my schnitzel made me a little sick.
I recommend Fredericksburg Brewing on the strength of their beers. Just don't expect this place to resemble real German biergartens.
★
1,292 characters

3.98
/5
rDev
+10.6%
vibe: 5 | quality: 4 | service: 3.5 | selection: 4 | food: 4
If you are in the area, stop by, it's worth the trip. Fredericksburg is a touristy town with a main drag to walk, and they encourage you to bring your beer with you. The Brewing Company has at least 4 beers they brew to choose from, and some great German food to sample. I liked the Pioneer Porter and got a growler to take home, but a friend really enjoyed the Enchanted Rock Red. All the plumbing is right there behind the bar and the staff are happy to show you the process. The brewing company also has a Bed & Brew (get your own breakfast).
★
545 characters
3.66
/5
rDev
+1.7%
vibe: 3.5 | quality: 4 | service: 4 | selection: 3
Take this establishment with a grain of salt and enjoy it for what it is: a quality brewpub. Settled in the midst of an historically German town, there is little German authenticity about this place, including the brewed offerings. But as a brewpub, it's quite good.
Modern decor, lots of nice rockwork with the brewing equipment just behind the bar. Didn't try the food but looks like above-average pub fare (burgers and fries, etc). Larger room in the back for bands.
The place is usually packed and the beer is excellent. Only four styles offered, none particularly German but I liked everything I tried. Good place to waste a Sunday afternoon, seems like a lot of local regulars present.
★
697 characters
2.28
/5
rDev
-36.7%
vibe: 2.5 | quality: 2 | service: 1.5 | selection: 3 | food: 3
Because the brewpub concept fits so perfectly with the old world-noveau hipness of the Texas Hill Country, I was excited about an opportunity to visit the Fredericksburg Brewing Company. I had expected an honest German "brewpub" atmosphere, which shouldn't have been difficult, considering the place is in the middle of a German settlement. But, although it had a slight charm about it, the atmosphere was artificial.
In all fairness, it was a weekend lunch hour in the middle of spring. This is the time of year when bluebonnets and peaches are in full bloom and so the Hill Country becomes a tourist mecca for cabin-feverish Texans. Not exactly the ideal time to 'review' a brewpub.
Either way, our server seemed frustrated as she made us wait 15-20 minutes between visits to our table. The German Sausage sampler was mediocre (at best), coming to the table at room temperature and tasting like it came straight off a Sysco Foodservice truck. And the beer wasn't terrible. It was just.. Blah -- every one of them (I had a sampler which included bock, pilsner, a wheat ale and a blond ale). No bouquet.. Semi-flat in the flavor department.. And no finish whatsoever.. It was what you would expect out of a big brewery's version of a crafted beer.
Next time I'm in Fredericksburg, I'll probably give them a chance to redeem themselves, but with lower expectations. By the way, the manager was nice enough to send us away with a handful of souvenier coasters
★
1,469 characters
Fredericksburg Brewing Company, Inc. in Fredericksburg, TX
84
out of
100
based on
22
ratings.