Dismiss Notice
Dismiss Notice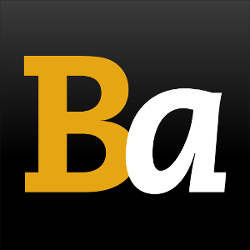 Join Our Email List →
And we'll send you the latest updates and offers from BeerAdvocate, because knowing is half the battle.
Dismiss Notice
Rye'd Da Lightning
- 3 Floyds Brewing Co.

Educational use only; do not reuse.

Brewed by:
3 Floyds Brewing Co.
Indiana, United States

Style | ABV
Rye Beer | 6.70% ABV

Availability: Limited (brewed once)

Notes & Commercial Description:
Beer added by: HopHead84 on 04-16-2012



This beer is retired; no longer brewed.



A special rye beer brewed in collaboration with our friends at Reckless Records. Brewed with American 2-row barley & rye medium bodied ale has a sweet caramel biscuit body and a deep golden color. A special blend of hops gives this rye ale an aroma of resiny tangerines & blood fruit. Cheer!
Reviews: 54 | Hads: 232

4.32
/5
rDev
+0.9%
look: 4 | smell: 4.5 | taste: 4.5 | feel: 4 | overall: 4
Picked up a bomber at the brewery in Munster, IN for $10. I didn't really have any expectations, since I am not a huge fan of Rye beers, but I was pleasantly surprised by this one!
A - Pours a light golden brown color. Pretty light and clear for a rye beer.
S - I was not expecting this hoppy of a smell, but I should have known, since Three Floyd's will do that to you. It has an awesome citrus / mango / pine smell. Almost like a Zombie Dust or a Gumballhead.
T - This was definitely the most unique and hoppy tasting rye beer I've had, but it was VERY surprisingly easy to drink. Very well balanced and refreshing. Almost thirst quenching, which is weird for a hoppy rye. You get that citrus / pine hop right up front, but it fades quickly into a beer I could actually gulp down if I didn't restrain myself.
M - Nicely carbonated and actually a lot thinner than I was expecting.
O - Overall, I was pleasantly surprised with this. If I had an opportunity to, I would definitely buy several more.
★
1,002 characters

4.42
/5
rDev
+3.3%
look: 4 | smell: 4.5 | taste: 4.5 | feel: 4 | overall: 4.5
Had multiple pours of this while at DLD 2012. Now time to try the bottled version picked up at the event.
Poured into a FFF pint glass.
Pours a clear golden/yellow color with two inches of off-white head. Lots of sticky lacing clinging all day.
The nose has an ample amount of citrus hops with a hefty amount of rye spice intertwined. This smells similar to Zombie Dust with a rye twist. Very interesting and lovely.
The taste is hoppy and has those earthy, rye spices noticed in the nose. Bitter citrus and tropical fruit notes are very prominent and big on the taste buds. The rye is noticed on the back end of the hop madness. Very tasty.
The mouthfeel is medium bodied and has a perfect amount of carbonation. Creamy right before the carbonation sinks in.
Overall, this is an amazing rye infused pale ale from FFF. Once again, setting the bar for such a beer. Not many others can live up to these tastes. Great brew.
★
926 characters
4.26
/5
rDev
-0.5%
look: 4 | smell: 4.25 | taste: 4.25 | feel: 4.5 | overall: 4.25
Review from notes...
Poured a pale golden honey color with 2 fingers of bright white foamy head.
The aroma bursting out of my glass was filled with spicy rye and some really dank hops!
The taste was dominated by some very dank and citrus hops with spicy rye characteristics flying co pilot. Had a slight malt backbone. Very tasty.
Medium bodied with the perfect amount of carbonation. Very drying hop filled finish. Left me with some very hop dragon like breath.
Overall, this beer was fantastic. Dank as hell, fully of spice and easy to drink.
★
549 characters
4.96
/5
rDev
+15.9%
look: 4.75 | smell: 5 | taste: 5 | feel: 4.75 | overall: 5
Going on a long-lost memory here, but I hope FFF releases this beer again. From its description, and when it came out, I suspect this was a Simcoe and/or rye variant of Zombie Dust. One of my early "wow" beer experiences.
★
221 characters

4.21
/5
rDev
-1.6%
look: 5 | smell: 4 | taste: 4 | feel: 4.5 | overall: 4.5
Bottle poured into a GI tulip
A - A great looking beer. A light copper beer with streams of gold on the edges. Poured with a huge, off white head composed of small bubbles of carbonation. Settled to a nice rock of foam sitting on top with a ton of lacing as you drink it
S - Rye spicyness dominates up front. There are hints of black pepper, slight lemon peel and nice, bready malt.
T - Definitely get the rye profile initally. As it carries on, there's lemon peel and a slight hoppy bitterness. There is a thick bready malt near the back end and a slight caraway seed that lingers on with the lemon peel. Complex and well-balanced.
MF - Thick body with slight carbonation. There is a slight rye spicyness that lingers on the tongue on the finish similar to what you'd find in a good Rye whiskey.
O - A great rye beer that is well balanced, brings a nice rye spicyness and brings something different from what we are used to. I'll be curious to see how Rye da Tiger compares to this one and hope they make this one again.
★
1,027 characters

4.03
/5
rDev
-5.8%
look: 4.5 | smell: 4 | taste: 4 | feel: 4 | overall: 4
Bomber with a whacky label poured into a tulip. Thanks Dan (dvelcich).
Clear amber colored beer with a very good head and retention. Kickass lacing. Great tropical fruit aroma typical of FFF with some piney notes. Crisp and bursting with great hop flavor, some bitterness, some sweetness and a hint of rye at the end. Medium finish and a faint lingering bitterness. Very easy drinking and very good.
4.5, 4, 4, 4, 4
★
417 characters

4.05
/5
rDev
-5.4%
look: 3.5 | smell: 3.5 | taste: 4.5 | feel: 4 | overall: 4
a: translucent copper. three finger head
s: citrus. caramel. getting a bit of honey as well. not much of the rye.
t: citrusy (esp grapefruit) hops. more rye presence here than in the aroma - peppery finish
m: medium body. clean finish.
o: I've seen references to this as Zombie Dust with rye and I think it's a good quick description. Very tasty.
★
350 characters

4
/5
rDev
-6.5%
look: 4 | smell: 4 | taste: 4 | feel: 4 | overall: 4
Poured from a 22 oz. bottle into a 20 oz. nonic pint glass
Pours a deep gold with orange hues and a clean white two finger head. Aroma of citrus with an undertone of pine. Grapefruit greets your taste buds upfront transitioning into a bit of pine and finishes with dry rye spicyness. Well carbonated with a slick medium body. A very balanced brew. Those that appreciate a drier pale ale will especially enjoy this brew.
★
420 characters
4.11
/5
rDev
-4%
look: 5 | smell: 4 | taste: 4 | feel: 4.5 | overall: 4
The legendary aasher sent this beer to me. In fact, it arrived today and I simply couldn't wait to open it. Cheers and thanks again, Al!
Brilliantly clear, medium orange color. Airy, off-white foam formation was large, leaves some sticky lacing behind and is retaining well. Great looking beer.
Citrus fruity hops greet the nose first. Also picking up some resiny pine. Malt seems mostly clean but I did get a whiff of spiciness.
Again fruity hops taking front stage but followed quickly by a firm malt backbone that shows off a tinge of dark toasty bread. Very slight smoky note in the background seems unusual for an APA. Bitterness is moderately high and continues to linger long in the dry finish.
Medium bodied with a moderate level of carbonation. Smooth.
Showcasing a great hop character but with ample malt support, Rye'd Da Lightning is certainly a tasty beer. As an American Pale Ale it has a malt flavor or two that might be considered out of style but none the less, definitely a beer I'd love a second (or third or…) pint of. Tasty stuff here, thanks again Al for sending it!
★
1,100 characters
4.22
/5
rDev
-1.4%
look: 4 | smell: 4.5 | taste: 4.5 | feel: 3 | overall: 4
From a bomber poured into a duvel tulip. Pours a clear orange copper with an inch of off white head that shrinks with nice lacing. Aroma is tangerine, pine resin, grapefruit, apricot, and rye. Flavor follows aroma. Blood fruit, tangerine, grapefruit, some tropical fruit, and a rye based malty backbone. Thin to medium mouthfeel. Very good.
★
340 characters
4.12
/5
rDev
-3.7%
look: 4 | smell: 4.5 | taste: 4 | feel: 4 | overall: 4
As a fan of the style & the brewery, i had to find this one asap! Poured 22 oz bottle into Duvel tulip.
This guy pours the color of orange cough syryp: nice, deep amber. Gorgeous, creamy head that retains for a while. Great snowcap lacing, and plenty of stickiness to the sides of the glass. Crown jewel of this brew is the smell: super hoppy nose, with a hint of rye spiciness. Strong citrus presence here, too: orange/tangerine.
Down the hatch! To me this tastes quite similar to Zombie, with a bit more of a bitter finish. Honestly: so many 3F brews taste so similar to me, which is not a bad thing. Not quite as pronounced of a rye presence as Founders or 2 Brothers version.
Overall: great brew, just lacking a touch for the style. Had I not known this was a rye beer, would likely rank a bit higher. Another winner from 3F!
★
833 characters

4.42
/5
rDev
+3.3%
look: 4 | smell: 4.5 | taste: 4.5 | feel: 4 | overall: 4.5
Short aging on this bad boy, maybe 4 weeks. First of all, the art is magnificent on the bottle. The awfulness of the name almost takes the bonus of the art away, but the art wins. But seriously, "da"? Come on, guys. Anyways...
A - poured from the bottle semi-vigorously into a bordeaux glass. Dark orange/golden in color. Almost opaque. Very pretty. The head is thin and initially fluffy with minimal lacing.
S - Maybe a little rye in the background, but I mostly smell caramel sweetness and tropical fruitiness. Don't smell the booze at all. It smells very much like a couple other fantastic FFF beers. I could sit here and smell it all night.
T - But maybe I'll drink it instead. Tropical fruitiness and a little malty sweetness. A tiny bit of bitterness at the end, but nothing palate-smashing, and it definitely doesn't stick around. At least the bitterness doesn't. You're left with a very nice aftertaste, mostly sweet malts. It actually tastes exactly like it smells. Which is to say, it is really, really good.
M - medium. The carbonation is spot-on, and leaves a nice crisp finish that offsets the malty aftertaste.
O - yeah, this one is amazing. Although I wouldn't put it in the category of Red's Rye and Hop Rod, it certainly has it's own place. The rye is not the main player here, but if you can get past that almost insignificant fact, you will love this beer. It is crazy good, and dangerously easy to drink. Would love for the boys in Munster to put this on a rotation. Maybe they could boot Jinx Proof for it.
★
1,534 characters

4.77
/5
rDev
+11.4%
look: 4.5 | smell: 5 | taste: 5 | feel: 4 | overall: 4.5
Bomber from the brewery, review based on notes
A - Light orange with one finger white head recedes quickly, colour is beautiful.
S - In your face fruitiness, smells up the room upon cracking the bottle. Peach, apricot tangerines and citrus.
T -Perfect balance of fruity juicy hops and biscuity malt really well balanced.
M - really light, easy drinking slightly heavy on the carbonation.
O - One of my favourite beers from 3 Floyds, easily drank a bomber and was wanting more! Really great and highly recommended.
★
518 characters

4.12
/5
rDev
-3.7%
look: 3.5 | smell: 4 | taste: 4.5 | feel: 3.5 | overall: 4
delicious beer and highly recommended.
great fruity-hoppy balance to a mild grainy-flavor from the rye.
very drink-able, and great (rye) ale flavor.
And i understand its a limited edition batch so I'm excited to have gotten a chance to try it, even out here in Boston!
(sorry for the short review, and thanks to Adam for bring this east for me and Jules)
★
355 characters
Rye'd Da Lightning from 3 Floyds Brewing Co.
93
out of
100
based on
54
ratings.