Dismiss Notice
Get 12 monthly issues of BeerAdvocate magazine and save $5 when you select "auto-renew."

Subscribe now →
Dismiss Notice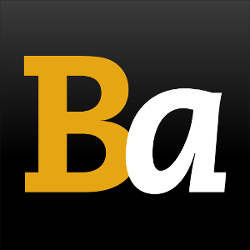 Join our email list →

And we'll send you the latest updates and offers from BeerAdvocate, because knowing is half the battle.
Good Karma Artisan Ales and Cafe
Reviews: 15 | Visits: 27

4.64
/5
rDev
+4.3%
vibe: 4.5 | quality: 4.5 | service: 4.75 | selection: 4.75
This place was doing craft beer in San Jose before craft beer became cool in San Jose. Lots of great choices now, but these guys deserve some props for doing it the longest and doing it damn well.
Vibe is super chill, about what you'd expect in a vegan/rasta kind of place. Music in the background. Eclectic art. Lots of character and characters galore. Patio seating where you can observe the weirdness that is 1st street in downtown San Jose.
Quality is very good. Correct glassware, well maintained lines, place is nice and clean.
Service is very good. These guys/girls know their stuff and they'll help you without talking down to you if you're not a huge beer nerd.
Selection is excellent. They always have interesting stuff on tap. Pliny the Elder is regularly on, as is Cellarmaker, Sante Adairius, Almanac, Alpine, and lots of other great beers. They also have an excellent bottle selection of current and older vintages.
I've been told the food is good, so I'm giving them a decent rating for that as there is no option for N/A. I don't come here for food, I come here for beer. :)
Overall one of the best places in downtown San Jose if you want some great craft beer. They're a short walk away from other great places like OG, ISO, The Brit and University Chicken.
★
1,281 characters
3.95
/5
rDev
-11.2%
vibe: 3 | quality: 4.5 | service: 3.5 | selection: 4.5 | food: 3
A small vegan cafe located in downtown San Jose. They have ready made vegan food in a case that they heat up when the order is placed. It was pretty good, but I'm not sure I would rush back here for the food. The taps were outstanding. They have 11 taps, when I stopped in they had:
-Ballast Point Sculpin
-Cuvée Van De Keizer
-Duchesse De Bourgogne
-DFH Palo Santo Marron
-Stone Cali-Belgique
-Lost Abbey Jugement Day
-Nectar Hemp Ale
-Lagunitas Gnarleywine
-Firestone Walker Solace
-Tripel Karmeliet
Most was served in the correct glassware. In the craft beer wasteland that is the Silicon Valley, this place has one of the better selections.
★
647 characters

4.13
/5
rDev
-7.2%
vibe: 4.25 | quality: 4 | service: 4.25 | selection: 4.25 | food: 3.75
Cool little spot in Downtown San Jose just wish Dowtown San Jose wasn't so scummy—don't get too drunk here... Great tap list. Bottles to go if you desire. They usually get a keg of Younger. Often have a couple SARAs on tap. They participate in SF Beer Week... Vegan food. Not particularly my thing but not terrible—nice to have something to nibble on. Overall, fun kooky little hippie joint with great beers!
★
412 characters

4.5
/5
rDev
+1.1%
My favorite place in San Jose. Went here for the vegan spread and was shocked by the awesome draft list and bottle selection. Lots of great stuff from Russian River, The Bruery, Alpine, etc.
★
190 characters

4.75
/5
rDev
+6.7%
This place consistently has great beer that can't be found in San Jose. The service is great and you can also grab some vegan grub there. Pick a nice day and head over here and get a seat outside to enjoy the "interesting" people walking up and down the street.
★
264 characters
4.53
/5
rDev
+1.8%
vibe: 4 | quality: 4.5 | service: 4.5 | selection: 5 | food: 4
Good Karma has become a major beer destination in downtown San Jose. You would be hard-pressed to find a better selection of beer on tap, and they are constantly rotating.
The restaurant started as a small hole-in-the-wall vegan place with mostly Vietnamese mock meat options. Excellent food, but no alcohol. More recently the restaurant changed owners and moved closer to San Jose State University. This also brought about major changes in the food, decor and most importantly BEER! They usually have around ten different ready-made vegan food options, all of which tend to be quite good. The beer ranges from local(ish) California craft brews liked Russian River to hard-to-find imports from Germany and Belgium. They regularly have beer on tap that you will not find anywhere else in the south bay.
★
802 characters

3.53
/5
rDev
-20.7%
vibe: 3.5 | quality: 4 | service: 2.5 | selection: 4 | food: 3.5
Best tap selection I've come across in San Jose. On my last visit I think I chose from Pliny The Elder, Duchesse de Bourgogne, Dogfish Head Palo Santo, FW Velvet Merlin, Lagunitas, and a handful of other quality craft beers.
Food is decent for vegan, certainly not terrible. Service is friendly but tends to lean towards slow/inattentive in my experience. If you're in a hurry you may need to wave for attention once or twice. Place is tiny, though, so it's not hard to flag someone down.
Located right across from the light rail station, or they'll validate parking.
College crowd mostly, good music playing always. Nice folks, and hey, it's craft beer in San Jose, so give 'em your business.
★
697 characters

4.2
/5
rDev
-5.6%
vibe: 3.5 | quality: 4 | service: 4.75 | selection: 4.25 | food: 4
I stopped in to pick up two bottles of Almanac FtB, and stayed for dinner.
The place is tiny inside, with some outdoor seating in front. Their beer selection was impressive. Besides what's on tap, they have a well-stocked variety of bottles.
I'm not a vegan, and you don't have to be to enjoy the food here. I had the stuffed bell pepper and the gluten-free mashed potatoes. Each came with their own sauce, and they were delicious.
The food is in a glass display and the server/bartender will heat your selection and bring it to your table.
I had a very pleasant weeknight dinner, but I imagine it gets crowded on weekends.
★
628 characters

4.28
/5
rDev
-3.8%
vibe: 4 | quality: 4.5 | service: 4.5 | selection: 4 | food: 4
This place is a serious hidden gem - I must have passed right by it hundreds of times & had no idea how much good beer was on tap! About 12 taps, a pretty eclectic set of beers with some rare stuff thrown in: Belgians, strong ales, Russian River Sours, hoppy stuff, etc. and they're always changing. The people are nice, food is amazing (this is coming from a non-vegan) prices are reasonable, and the vibe is low key. A great place to really relax and enjoy a great food/beer pairing. I usually try to stop in twice a month or so to see what's new & I'm never disappointed. Service gets bonus points from me because most employees seem into beer & fairly knowledgeable, plus they use the right glasses. Can't go wrong here!
★
724 characters

4.63
/5
rDev
+4%
vibe: 4.5 | quality: 4.5 | service: 4.75 | selection: 4.75 | food: 4.5
A true hidden gem. Solid beer selection, solid food selection, solid people working the bar. What more can you ask for? Maybe a little more room as it is smaller than expected for the crowds they can draw, but with a tap list like theirs, it's worth it!
★
253 characters
5
/5
rDev
+12.4%
Made my first stop here while traveling based on the ratings and went back for a second trip. Neal and Andy know their beers. Although others might have more taps, this was the best high quality tap selection I've seen. Great conversations and energy. Highly recommend.
★
269 characters

4.76
/5
rDev
+7%
vibe: 4.5 | quality: 4.75 | service: 5 | selection: 4.75 | food: 4.5
Best beer bar in the South Bay. Small place but with an awesome staff, solid vegan food, and a phenomenal tap list that tends to be quite IPA and sour heavy. I've seen some pretty ridiculous beers there before (Spontaneous Cheer, West Ashley, to name a few) but even on a regular day their offerings are impressive.
★
315 characters

5
/5
rDev
+12.4%
vibe: 5 | quality: 5 | service: 5 | selection: 5 | food: 5
I'm floored...flabberghasted (sp?) ...thoroughly surpised by this place. I found the listing up here, and my ignorant mind thought, vegetarian and PtE on draft...no way. But as fate would have it, my flight back to Michigan got canceled, so I made a beeline here. The food is incredibly good, and goes great with the PtE on draft. (Should I have the Firestone Walker DIPA next or another Pliny??). Proprietors are so down-home, nice and knowledgeable. The atmosphere reminds me of several places I used to frequent in Austin, TX and Okayama Japan - both college towns. Cool music and great atmosphere. Try this place and you will become a regular!!
★
648 characters
4.38
/5
rDev
-1.6%
vibe: 5 | quality: 4.5 | service: 3.5 | selection: 5 | food: 4
Great tap selection! Lots of local craft and belgian imports. Bottles too. They get tons of special releases that are hard to find too ie Lagunitas' Waldo, Drakes Aroma Prieta and Russian River's Pliny the Younger.
As for the food, it's the first time I've been turned onto vegan cuisine and i must say it is absolutely delish! The vegan pork buns, Jamaican Jerk and Pa Ram are all really good.
The vibe is kinda vegan artsy hippy/hipster. With indy music playing and art for sale on the wall from local artist.
Honestly the best place in San Jose area to get a fine beer!
★
576 characters
4.1
/5
rDev
-7.9%
vibe: 4 | quality: 4.25 | service: 4.25 | selection: 4.25 | food: 3
Friendly staff who do know some stuff about beer, they'll be glad to chat it up with you about whatever.
I've never had their food, but tons of people go in and out buying it and they all love it.
The beer selection here is very nice, they'll have whatever you're craving and you'll probably want to buy a bottle to take home also.
★
334 characters
Good Karma Artisan Ales and Cafe in San Jose, CA
95
out of
100
based on
15
ratings.