Dismiss Notice
Dismiss Notice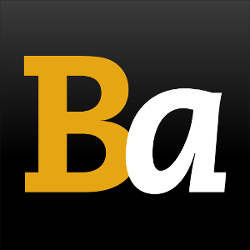 Join Our Email List →
And we'll send you the latest updates and offers from BeerAdvocate, because knowing is half the battle.
Dismiss Notice
He'Brew Bittersweet Lenny's R.I.P.A.
- Shmaltz Brewing Company
| | |
| --- | --- |
| Educational use only; do not reuse. | |
Reviews: 879 | Hads: 1,921

3.53
/5
rDev
-12.6%
look: 4 | smell: 3.5 | taste: 3.5 | feel: 3.5 | overall: 3.5
Pours a dark maroon color with an amber colored head that is pretty frothy and creamy head. Exceptional lacing leaves a thick white film on the glass, hiding the beer behind a veil of creaminess.
Aroma is huge malt and not as much hops. The hops that are present seem to be English due to the lack of citrusness. The malt is caramelly and tosty. Alcohol is subdued in the aroma department.
Taste is mostly malts, again, with a nice alcoholic kick. However, when I think of DIPA, I think more hops than malt, which this beer is not. Rye is left by the side of the road, writhing in pain; didnt taste it. Maybe a double brown or english barleywine?
Mouthfeel is full and creamy and finishes somewhat dry. Alcohol becomes more apparent with rise temp., as usual. Not a bad Double but seems a bit mixed on style.
★
820 characters

3.41
/5
rDev
-15.6%
look: 4.5 | smell: 3.5 | taste: 3 | feel: 4 | overall: 3.5
Clear dark copper appearance, compact head of about 1/2 an inch in height. Good thick dripping laces. Marmalade aroma, some suggestions of dark rye bread or rustic "black bread". Smooth full mouthfeel, not a lot of carbonation, works well. Hop bitterness early, earthy and musky. What's interesting is the malt detail, for a beer with this much girth and decent weight, its hard to pick out a sweet component (aside from that heavy dark bread that is featured in the smell), especially late as the beer passes a yellow mustard flavor and heads in an almost top-soil flavor direction with a bitter collard green close. The brew has some definite distinction, but not any that strike me -- different but I wouldn't pick this one up again. As a note, on the label there's a lot of that pretentious prose you find on some beer bottles that just makes you wish the brewer would stick to talking about the beer. For example, the malt bill would be a lot more interesting to read about than anyone's particular opinion about Lenny Bruce.
★
1,030 characters

4.6
/5
rDev
+13.9%
look: 4.5 | smell: 4.5 | taste: 5 | feel: 4.5 | overall: 4
The ale named after the former Leonard Alfred Schneider departs the bottle and enters the glass a robust red, shadowy, clear, with a high head, creamy/tannish toned. Looking lovely.
Aroma: Fat malt, outsized yeast, liquid bread...is this a doppelbock? But there's so much hop!...sniff again... Wow! Loud hop, rich, burnished, barleywine-like. Grapes and other dark fruits are at hand, feeling like a burgundy wine, perhaps due to the high alcohol, or the huge maltiness.
Now, let's taste...Woo! Bam! Whap! Shamalam! Enormous malt floods the mouth and is assisted in it's it's efforts by the blazing sidecar of hops. Big, big, big on the palate, outsized all the way, spilling flavor all over the place. Delicious dark fruits, grapes, cherries, more...Reminds me very much of a Bigfoot or similar barleywine-style ales. This is where the line between "American Double IPA"s and barleywines really blurs, the malt is as big or bigger than the hops in this one, and the flavor is almost the match for a barleywine.
And the 10% doesn't hit...right away..oh, no, you'll feel it, though...
I didn't really taste the rye at all, but it works so damned well, it doesn't matter.
(Wait, ...now, I'm tasting it...yup, it's discernible...)
I love it. I think Lenny would love it. Rest his smutty soul. R.I.P. (A. true American hero.)
★
1,339 characters

4.47
/5
rDev
+10.6%
look: 4 | smell: 4.5 | taste: 4.5 | feel: 4.5 | overall: 4.5
My first review for a He'brew. A 22oz bomber with more writing on it than any Stone bottle I've seen. First quote that caught my eye: "Satire equals tragedy plus time - Lenny Bruce". Love it already.
Appearance- Dark ruddy bronze/red with an alarmingly rising head that leaves thick chunks of lace on the glass. Don't pour too aggresively or it'll end up on the floor!
Smell- Fruity sweetness hits first followed by caramel malts, cherries, some alcohol not quite hidden by the sweetness. There is quite a lot of alpha hop aroma around too. Floral and some citurs as well. I can tell I'm gonna like this one.
Taste- Creamy; thick and creamy as hell. The sweetness is predominant but perfectly balanced by the hops. The alcohol warms nicely and the hops come through with a nice taste to match the smell, floral and citrus. Caramel and cherries come through nicely too. This is one well hopped and malted brew, both very well balanced. I like it!!
Mouthfeel- I've always had trouble describing mouthfeel so have patience with me here. The carbonation is just right, not too bubbly nor too flat like some stouts. It plays nicely in your mouth. The creaminess is the main attraction to the mouthfeel, it just slides down like something much thicker.
Drinkability- Obviously I love this brew and even at 10%ABV I could drink it all night (at home). He'brew has made a bold statement in the Double IPA market and I can't think of too many I like better. If you can find this one, get it and get as many as you can. My local IGA got a 2 cases and I'm gonna buy one for the cellar.
★
1,581 characters
He'Brew Bittersweet Lenny's R.I.P.A. from Shmaltz Brewing Company
90
out of
100
based on
879
ratings.