Dismiss Notice
Dismiss Notice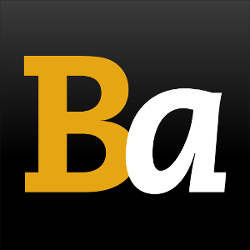 Join Our Email List →
And we'll send you the latest updates and offers from BeerAdvocate, because knowing is half the battle.
Dismiss Notice
Barrel-Aged Framinghammer
- Jack's Abby Brewing

Educational use only; do not reuse.

Brewed by:
Jack's Abby Brewing
Massachusetts, United States

Style | ABV
Baltic Porter | 10.00% ABV

Availability: Rotating

Notes & Commercial Description:
Beer added by: taez555 on 03-30-2012

The 2012 on tap/growlers were aged in Jim Beam barrels. The 2013 bottles were aged in Willet barrels. 2014 release was aged in Four Roses.
Reviews: 158 | Hads: 1,361

4.8
/5
rDev
+11.4%
look: 4.25 | smell: 4.75 | taste: 5 | feel: 4.5 | overall: 4.75
Poured from a bottle (Bottled "March 2013") into a snifter.
Very dark dark brown, not quite as pitch black as I expected. Little hints of brown and dark red when held up to the light, but very dark all the same. Pours with a tiny head, which dissipates in less than a minute and leaves little to no lacing. What existed of the head when it was there was a roasted tan color, somewhere around the color of crystal 60L.
The nose starts with a very prominent but balanced and inviting aroma of alcohol, bourbon vanilla and oak. All proportioned at a very nice ratio, they all mesh extremely nicely. The barrel aging doesn't take over like in some BA beers, but it has a great presence.
The taste is amazing. As is the rest of the beer. It starts very simple, malty, chocolate and vanilla flavors, sweet, and then moves to a alcoholic, whiskey strong middle, and ends sweet again with the vanilla and oak coming through in an amazing harmony.
Good mouthfeel, nothing to rage about, but it does not take away from the quality of this beer. Not very thick, with pretty medium carbonation levels. I am imagining how smooth and out of this world this beer would be nitro-carbed though.
Overall an amazing beer. The best bourbon barrel aged RIS/Baltic Porter I've ever had. No I haven't had the pleasure of trying some of the more famous hyped BA beers, but I would be extremely surprised if they were much better than this.
★
1,422 characters
4.84
/5
rDev
+12.3%
look: 5 | smell: 4.75 | taste: 5 | feel: 4.5 | overall: 4.75
Poured from bottle into a brandy snifter
A - Pours thick and syrupy. Body is as dark as a brown hue can get and completely opaque. A luxurious chestnut head foams on top.
S - Wonderful. Bing cherries, molasses, dark chocolate, oak and vanilla.
T - Even better than the smell. The sweetness of the malt hits you upfront, ushering in waves of brown sugar, raisin, chocolate, and vanilla. The finish is full of oak and saccharine bourbon. Just bit of heat from the alcohol as it goes down, especially as the beer warms to room temperature. Supremely balanced.
M - Pleasantly thick, though not overtly chewy. The carbonation is kept in check to let the rest of the beer shine.
O - Probably my second favorite barrel-aged dark beer after KBS. The bourbon flavor is present, but by no means dominates the beer. Jack's Abby has really asserted itself as an East Coast brewing artist, and this beer clearly shows the lofty heights of their craft.
★
943 characters

4.85
/5
rDev
+12.5%
look: 4.75 | smell: 4.75 | taste: 5 | feel: 4.75 | overall: 4.75
Thanks MJ0126 for these great beers! Pours pitch black with a thick mocha head that dissipates quickly. Minimal lacing. Lots of dark fruit on the nose along with vanilla, bourbon, chocolate and coffee. Bourbon, vanilla, chocolate and brown sugar on the palate. Most complex and outstanding! Velvety smooth on the tongue, medium bodied with low carbonation contribute to the velvety mouthfeel. Overall, this is an extremely drinkable Baltic Porter, great work Jack's Abby.
★
471 characters
4.88
/5
rDev
+13.2%
look: 5 | smell: 4.5 | taste: 5 | feel: 5 | overall: 5
Wow this was an amazing beer. I actually was able to score 2 growlers of this so I actualy had multiple glasses.
Nice tight espresso like head. Dark as night.
Lot's of whiskey notes especially compared to the non BA version.
Extremely drinkable. Tasted like it was 5-6 ABV not 13 % ABV. So smooth too. A lot of times some of these extreme dark beers are thick and overmalted. Not this one.
An absolute home run. I am convinced that if this was more avaialable it would be the next uber hyped American beer. I have been told they are gonna do this one again. I hope they do. Please bottle it too! I am very curious how this one would age.
Awesome stuff. World class.
★
673 characters

4.89
/5
rDev
+13.5%
look: 4 | smell: 5 | taste: 5 | feel: 4.5 | overall: 5
Notes from the Jack's Abby meet the brewers night at Armsby Abbey
Appearance- jet black with a dark brown foam around the edges that stuck around impressively considering the ABV
Smell- Very dark chocolate and bourbon forward. Some strong roasted coffee and sweet vanilla notes. I'm in love with the smell of this I can't get enough...
Taste- Deep roasted coffee and dark chocolate. Bourbon adds a certain light coconut and vanilla finish that compliment the bitter roast.
Mouthfeel- silky smooth with medium carbonation. Not syrupy heavy but a certain heft in the mouth was extremely satisfying
Overall- I genuinely love this beer. I'm so broke my girlfriend and I split a single appetizer while we were there but I couldn't help but buy a second glass of this. This beer seriously holds it's own, even against the heavy-hitting barrel aged stouts. I hope they make more
★
877 characters
5
/5
rDev
+16%
look: 5 | smell: 5 | taste: 5 | feel: 5 | overall: 5
it says barrel aged not bourbon barrell aged but who knows. jet black with a mocha head. sludgey looking consistency. Faint bourbon notes with lots of woodynotes, vanilla and oak, caramel, chocolate and coffee.
Wow! What the hell is this thing? It's damn delicious is what it is. Sweet bourbon notes up front with decadent chocolate malts runs into oaky barrel notes and finishes suprisngly bright and fruity. Huge thick body rolls over the tongue nicely. How did they get these deep bourbon barrel flavors to mesh with this bright fruity finish. One of the best beers i've ever had! 10%? Where? I think it may have to do with where they got the bourbon barrels from as the bourbon flavor is unlike anything i've ever had.
★
724 characters

5
/5
rDev
+16%
look: 5 | smell: 5 | taste: 5 | feel: 5 | overall: 5
Had a sample of this at the brewery and some out of a growler.
First sample was out of a tasting glass and the other out of a snifter.
Pours a black body with a nice tan head.
Smells like bourbon, chocolate, light coffee and toast.
Taste is boozy bourbon in the front carrying over to raisins and fruit cake to finish. Hops are there but subtle.
Full body and balanced with medium carbonation.
Maybe one of the best sipping beers I have ever had. This is where I think the rest in this style miss the boat with over the top representations of the style. Just a great sipping beer. Almost a reverse order in taste profile. Booze in front and not in the finish. Leaves you WANTING another sip, not BRAVING another sip.
★
722 characters

5
/5
rDev
+16%
look: 5 | smell: 5 | taste: 5 | feel: 5 | overall: 5
This beer pours a pitch black body with a small tan off/white head.
Nose is simply ambrosial. Waves of vanilla, oak, coconut, dark malts and bourbon.
Taste is full bodied, but not over the top thick. Immediately hits you with waves of bourbon, dark brown bread, vanilla, chocolate, dark chocolate, chocolate milk, oak, some mild smoke, licorice, figs, raisins, green apples, coconut, alcohol soaked cherries, a nice dark fruit backbone, touches of espresso or coffee. Very milky actually, almost has a Bailey's Irish Cream sort of flavor to it. Or… like you mix Bailey's with coffee kind of taste. Actually you know what, it tastes like an Irish Car Bomb. Bailey's and Guinness or something. It's crazy. Touches of leather, very faint smoke, loads of vanilla. Sort of tastes like a rum soaked dark chocolate covered cherry. Extremely warming, even after a few sips. You can really taste the 10% ABV in this beer. Hops are present and give it a nice bitterness balance, but the boubon aging really takes a front seat here. The aging actually takes some of the edge of too. I had a growler back the week they first released it in January 2012, and it's really mellowed nicely. The bourbon aging, like I've mentioned, just makes it perfect. Ends with a lingering bourbon, chocolate malt taste and mild bitterness that you just don't want to go away.
This is it, this is the real thing. Seriously… OH MY GOD THIS BEER IS AMAZING!! I've been a fan of JA for months now and stop by the brewery whenever they have a new beer. I have become somewhat of a fan-boy, and really enjoyed the original Framinghammer, but this bourbon barrel aging just takes it to another level. I mean seriously, this beer can hold it's own any day with the best bourbon stouts or porters out there. I'd go as far as to say this is actually BETTER than Founders KBS or Goose Islands Bourbon Stout. Wow. The bourbon aging was like the missing ingredient to perfect this beer. If they can get this in bottles I wouldn't be surprised if it sits permanently near the top of the BA 100. Try this beer NOW!!
★
2,100 characters
Barrel-Aged Framinghammer from Jack's Abby Brewing
95
out of
100
based on
158
ratings.