Dismiss Notice
Dismiss Notice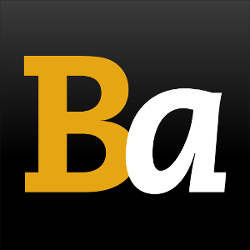 Join Our Email List →
And we'll send you the latest updates and offers from BeerAdvocate, because knowing is half the battle.
Dismiss Notice
Barrel-Aged Framinghammer
- Jack's Abby Brewing

Educational use only; do not reuse.

Brewed by:
Jack's Abby Brewing
Massachusetts, United States

Style | ABV
Baltic Porter | 10.00% ABV

Availability: Rotating

Notes & Commercial Description:
Beer added by: taez555 on 03-30-2012

The 2012 on tap/growlers were aged in Jim Beam barrels. The 2013 bottles were aged in Willet barrels. 2014 release was aged in Four Roses.
Reviews: 158 | Hads: 1,361

4.22
/5
rDev
-2.1%
look: 4 | smell: 4.5 | taste: 4 | feel: 4 | overall: 4.5
The pour is black in color with minimal head formation. Starts off with some bourbon notes (wood, vanilla, etc.), followed by lots of roasted malt and dark chocolate. A light fruitiness in the background. The palate also features the bourbon nicely along with some notes of coffee, chocolate, and roasted malt. Fairly simple and straight forward, but really nice.
★
363 characters
4.42
/5
rDev
+2.6%
look: 4 | smell: 4.5 | taste: 4.5 | feel: 4 | overall: 4.5
Reviewed from notes taken last night at Jack's Abby's One year anniversary.
Framinghammer Porter aged 6-weeks in Jim Beam Bourbon Barrels. Supposedly brewed in December and kegged about 3-4 months ago holding on to it for their 1-year anniversary.
Served in a Jack's Abby snifter.
A- Dark black with a slight translucent purplish hue around the edges, a little bit oily, pretty much no head when served, not too much in terms of lacing.
S- Dark fruits- grapes, plums, etc. balanced with dark chocolate, roasted malts, and some bourbon + oak in the background. Definitely more dark fruit then I was expecting.
T- Dark chocolate, roasted malts, dark fruits- grapes, plums, a tiny bit of cherries (again definitely more then I was expecting- not a bad thing though), some light bourbon + oak. Complex yet everything was very well balanced.
M- Very smooth, a little bit of heat but not bad at all for 10% abv, goes down easily, not much carbonation, well-balanced.
O- This was a very good BA porter, however I'm not sure if it exactly lives up the hype it has been receiving. It was definitely very flavorful, complex, smooth, and well balanced. It definitely can stand up to other top-notch BA porters and is surprisingly good for a brewery that just celebrated their 1-year anniversary. I would definitely like to revisit this beer in December when they start bottling it. The beer definitely showed some nice well-balanced bourbon characteristics however it might have lost some of it's presence sitting in a keg for a few months, I'd be interested to try it fresh.
★
1,572 characters
4.88
/5
rDev
+13.2%
look: 5 | smell: 4.5 | taste: 5 | feel: 5 | overall: 5
Wow this was an amazing beer. I actually was able to score 2 growlers of this so I actualy had multiple glasses.
Nice tight espresso like head. Dark as night.
Lot's of whiskey notes especially compared to the non BA version.
Extremely drinkable. Tasted like it was 5-6 ABV not 13 % ABV. So smooth too. A lot of times some of these extreme dark beers are thick and overmalted. Not this one.
An absolute home run. I am convinced that if this was more avaialable it would be the next uber hyped American beer. I have been told they are gonna do this one again. I hope they do. Please bottle it too! I am very curious how this one would age.
Awesome stuff. World class.
★
673 characters
4.5
/5
rDev
+4.4%
look: 4.5 | smell: 4.5 | taste: 4.5 | feel: 4.5 | overall: 4.5
A: Midnight black with a nice tan creamy head, great looking beer.
S: Strong scent of Bourbon and hints of chocolate and vanilla. Spent a good amount of time trying to deconstruct this beer.
T: Taste was amazing, let it warm up a little bit and it gets even better. Experienced wave after wave of chocolate, coffee and vanilla finishes. Near perfect mixture.
M: Silky smooth and travels easy.
O: I really enjoyed this beer. Jack's Abby is really cranking out great beers and this one is no exception. Tried a few premium Stouts and Porters last night (Year old GI's Bourbon County Coffee, Kate the Great, and a year old KBS! thanks wdarcy77) and this one was just as enjoyable. Try this beer, it's great.
★
710 characters

4.42
/5
rDev
+2.6%
look: 4 | smell: 4.5 | taste: 4.5 | feel: 4 | overall: 4.5
HUGE thanks to JM03 for hooking this up!
Pours black as night. Some carbonation was lost in transit it appears as it poured with a minimal dark tan head.
Aroma was a wonderful pleasant bourbon, oak and vanilla, with a little fruitiness, chocolate and roast.
On the taste you are hit with a big chocolate sweetness. A slight bit of dark fruits, and a complimentary bourbon and oak. Finishes with a vanilla sweetness. Nothings overwhelming and all balances out wonderfully.
Body was full to the max. Carb was little to none, but the silky body was fine without it.
This is a beautiful beer and I'm honored to have had the chance to try it!
★
646 characters

4.75
/5
rDev
+10.2%
look: 4.5 | smell: 4.5 | taste: 5 | feel: 5 | overall: 4.5
Thanks to Draught2012 for picking up this growler for me. I was out of town as the beer was released. We got a preview of this beer last weekend at a tasting hosted by the folks at Jack's Abbey. It was delicious and I've been looking forward to sitting with a glass.
A thin but evident finger plus of tan head forms and remains for a short visit. Very dark brown in color with just a glint of light shining through at the edge. Not much in the way of lace expected. A very glossy finish on the beer.
Aroma is fantastic. Bourbon, a hint of the toasted coconut to be tasted later and a sweet but dark chocolate. Some oak notes and a hint towards vanilla. But not straight vanilla. Perhaps more like vanilla bean, if that makes any sense.
It's pretty cool to have a special beer like this brewed about 8 miles from my house. The melding of the dark chocolate, toasted coconut, bourbon and dark roasted malt is just fantastic. A wonderful chocolate sauce laced with the toasted coconut/bourbon is the aftertaste.. The 10% abv is so well hidden it's a bit scary. You'll have a nice glow on before you realize it. As it warms you get some more coffee notes combining with the chocolate. Fairly complex here.
Velvety smooth mouthfeel, carbonation just brings this to life, but stays out of the way. Silky, silky.
A special beer, that's for sure. I can only wonder what the future holds for this one. Who knows where this beer and it's following can go. I'll get more if it's available. It's really quite awesome.
★
1,530 characters

5
/5
rDev
+16%
look: 5 | smell: 5 | taste: 5 | feel: 5 | overall: 5
Had a sample of this at the brewery and some out of a growler.
First sample was out of a tasting glass and the other out of a snifter.
Pours a black body with a nice tan head.
Smells like bourbon, chocolate, light coffee and toast.
Taste is boozy bourbon in the front carrying over to raisins and fruit cake to finish. Hops are there but subtle.
Full body and balanced with medium carbonation.
Maybe one of the best sipping beers I have ever had. This is where I think the rest in this style miss the boat with over the top representations of the style. Just a great sipping beer. Almost a reverse order in taste profile. Booze in front and not in the finish. Leaves you WANTING another sip, not BRAVING another sip.
★
722 characters

5
/5
rDev
+16%
look: 5 | smell: 5 | taste: 5 | feel: 5 | overall: 5
This beer pours a pitch black body with a small tan off/white head.
Nose is simply ambrosial. Waves of vanilla, oak, coconut, dark malts and bourbon.
Taste is full bodied, but not over the top thick. Immediately hits you with waves of bourbon, dark brown bread, vanilla, chocolate, dark chocolate, chocolate milk, oak, some mild smoke, licorice, figs, raisins, green apples, coconut, alcohol soaked cherries, a nice dark fruit backbone, touches of espresso or coffee. Very milky actually, almost has a Bailey's Irish Cream sort of flavor to it. Or… like you mix Bailey's with coffee kind of taste. Actually you know what, it tastes like an Irish Car Bomb. Bailey's and Guinness or something. It's crazy. Touches of leather, very faint smoke, loads of vanilla. Sort of tastes like a rum soaked dark chocolate covered cherry. Extremely warming, even after a few sips. You can really taste the 10% ABV in this beer. Hops are present and give it a nice bitterness balance, but the boubon aging really takes a front seat here. The aging actually takes some of the edge of too. I had a growler back the week they first released it in January 2012, and it's really mellowed nicely. The bourbon aging, like I've mentioned, just makes it perfect. Ends with a lingering bourbon, chocolate malt taste and mild bitterness that you just don't want to go away.
This is it, this is the real thing. Seriously… OH MY GOD THIS BEER IS AMAZING!! I've been a fan of JA for months now and stop by the brewery whenever they have a new beer. I have become somewhat of a fan-boy, and really enjoyed the original Framinghammer, but this bourbon barrel aging just takes it to another level. I mean seriously, this beer can hold it's own any day with the best bourbon stouts or porters out there. I'd go as far as to say this is actually BETTER than Founders KBS or Goose Islands Bourbon Stout. Wow. The bourbon aging was like the missing ingredient to perfect this beer. If they can get this in bottles I wouldn't be surprised if it sits permanently near the top of the BA 100. Try this beer NOW!!
★
2,100 characters
Barrel-Aged Framinghammer from Jack's Abby Brewing
95
out of
100
based on
158
ratings.