Dismiss Notice
Get 12 monthly issues of BeerAdvocate magazine and save $5 when you select "auto-renew."

Subscribe now →
Dismiss Notice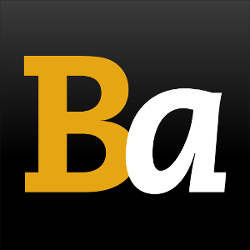 Join our email list →

And we'll send you the latest updates and offers from BeerAdvocate, because knowing is half the battle.
Craft Beer Market
Reviews: 11 | Visits: 14
Reviews by big_kevin:
3.63
/5
rDev
-9.5%
vibe: 4 | quality: 3.75 | service: 3 | selection: 4 | food: 3.5
Craft reminds me of a Yard House in the US.
The atmosphere is a little more rustic, classy and simply better illuminated. I liked the large selection of beers and most at 20oz pours. It's not cheap. The food is about what you'd expect, but totally edible.
★
257 characters
More User Reviews:

4.38
/5
rDev
+9.2%
vibe: 4.25 | quality: 4.25 | service: 4.25 | selection: 4.75 | food: 4.25
3.64
/5
rDev
-9.2%
vibe: 3.5 | quality: 3 | service: 4 | selection: 4.25 | food: 3.25
The pros of Craft are its selection--which is, indeed, world-class--and its atmosphere, which is laid-back but also naturally lit. The servers tend to seem to know their beer.
The cons?
A few reviewers below have said Craft serves most of its beers in 20oz pints. That might have been the case at one point, but no longer: the average pour now is somewhere in the neighbourhood of 450mL, which I would argue is unacceptable for a "beer first"-style bar. Add to that the fact that many of those brews are quite expensive, even by Calgary standards--you're looking at $8-$9 for sub-16oz pours (indeed, sometimes even 9$ for sub-12oz pours.
Additionally: the food is not great. The fries are very good, but the burger I had was merely *okay*. There are literally two bars next door to Craft, both of whom make a superior burger, and one of whom has a better (and better-priced) tap list. So . . .
★
896 characters
3.94
/5
rDev
-1.7%
vibe: 4 | quality: 3.75 | service: 4.5 | selection: 3.75 | food: 3.5
Immense selection of taps, although few are out of the ordinary. I appreciated the opportunity to sample a reasonably priced local flight. Pleasant atmosphere. Wide open space, high ceilings, exposed timber... Lots of high top tables and a massive bar. Hipster meets upscale sports bar. Enjoyable but not memorable flatbread. Service stands out. Incredibly friendly, helpful, and talkative.
★
397 characters

4.23
/5
rDev
+5.5%
vibe: 3.75 | quality: 4 | service: 4 | selection: 5 | food: 4
To me, this is "Beervana". The variety and choice is as good as it gets in my part of the world. Craft is a busy, loud, trendy place, but I have never had to wait long to find a place to sit. Service is a bit hit and miss, though any time I have been seated at the bar, I've found the bar staff to be right on top of things. Craft has a widely varied beer menu, with a tremendous range of styles and places represented. I love that they have daily specials and many of their dishes involve beer in the preparation. Overall, this is a great place for beer lovers and a pleasant place for those who just want to hang out at a trendy downtown Calgary pub.
★
652 characters

4.11
/5
rDev
+2.5%
vibe: 4 | quality: 4.25 | service: 4 | selection: 4.25 | food: 3.75

3.47
/5
rDev
-13.5%
vibe: 3.25 | quality: 3.5 | service: 3.5 | selection: 3.5
A bit of a "Calgary hipster" bar, very loud but with several decent selections, including De Ranke Saison with Michael and his wife, the agent. After a few of these beerhalls, my ears were ringing. I guess you come earlier in the day to escape that.
★
249 characters

4.04
/5
rDev
+0.7%
vibe: 4.75 | quality: 4.75 | service: 2 | selection: 4.75 | food: 4.5
went with family.. group of 8. got our drinks quickly, but took over an hour to get our food. apparently came during a shift change and our ticket got lost. it happens. they made it right by comping all our food. when we got it the food was definitely way above standard for a pub. really impressed. draft selection is insane. i could live here. went back later for just brews and was blown away.
★
396 characters
3.9
/5
rDev
-2.7%
vibe: 3 | quality: 4 | service: 4 | selection: 4 | food: 4
Huge place with a bit of a sports bar meets downtown suits feel. Packed on a Wednesday night but found a spot at the bar. 100+ taps but many are macro or pseudo-craft, maybe half are dedicated craft lines. Loud music, busy chatter, auction going on upstairs... really loud on this night.
Some nice rotating selections from places like Pike, Howe Sound, Rogue, etc... Had a Rogue Brutal IPA and a Howe Sound Total Eclipse of the Hop on this night and both were top notch. A touch pricey, $9 for the pink of Rogue but you pay for selection. Had wings which were decent but pricey for the 8 or so we got. Server knew what was on tap and that was all I ask for. Probably one of the top spots in Calgary and worth visiting, you'll find something you'l like to drink,
★
762 characters
4.05
/5
rDev
+1%
vibe: 4 | quality: 4 | service: 3.5 | selection: 4.5 | food: 4.5
I've been too Craft several times now with different outcomes. I went for a Unibroue beer dinner put on by Co-op and it was outstanding food with beers we all know and love. Great service this night and a great night in general. I've gone solo once or twice and got decent but clueless service and something I've never drank before each time. I've gone down with my lady a few times and had great service one time and didn't give a shit service another, but both times the food was solid. The place gets packed at night and on weekends so I suggest a quiet lunch. The thing about going early in the day is I'd be worried that first pint off the tap that day sat overnight in the "system". The beer seem to be stored well away from the taps themselves and I remember reading on the website that there's 150L of beer in the lines at any given time. That being said every beer I've had there so far has been quite good. Craft has a great concept and just needs to get some consistency with staff(easier said then done in Calgary). Did I mention the 120 taps of good beer?
★
1,068 characters
4.58
/5
rDev
+14.2%
vibe: 4.5 | quality: 4.5 | service: 4.5 | selection: 5 | food: 4
Excellent place for the beer lover - over 100 beers on tap, they have 2 of these huge islands with taps installed all around them. The kegs are all visible behind glass, and there are huge conduits running from the keg room, mounted on the ceiling, all the way to the taps...They give you a huge menu of all the beers aranged by styles. I was very impressed, the bartenders were very knowlegable about each beer, types of hops and malts used, etc.. definately coming back here everytime I come to Calgary! if you're in Calgary, do yourself a favor and check this place out!
★
573 characters

3.7
/5
rDev
-7.7%
vibe: 3 | quality: 4 | service: 3 | selection: 4 | food: 4.5
I've lived in Calgary all my life and was very excited to hear about Craft Beer House opening here. Calgary has never had a pub which paid specific attention to craft beer, especially serving them all on tap. The interior of the pub is pretty average and the tables seemed spaced a little too far apart to talk to anyone around your own table (even if you wanted to). The events they have (I was there for Oktoberfest) were fairly low key and not heavily promoted. I do like being a Facebook friend as they do provide really interesting updates on beer and beer facts. The recently opened "Beer Club" seems like a bit of a copy of another Calgary establishments Beer Passport program. The two major positives about Craft Beer Market are the beer selection as they try and have a decent variety of Canadian craft brews (not a huge amount of international craft brews) and the food is FANTASTIC.
So in summary, if you're looking for great food complimented by craft beer and arn't looking for an exceptional atmosphere Craft Beer Market will make you happy, assuming you don't mind paying a little above average price tag.
★
1,121 characters

4.45
/5
rDev
+11%
vibe: 4.5 | quality: 4.5 | service: 4 | selection: 5 | food: 4
I wish I would've come sooner! In one of my last days in Calgary, I visited Craft and immediately regretted not getting there sooner. A huge establishment with plenty of seating and modern decor, culminates at a centre island bar boasting over 100 taps, most of which are craft beer offerings. Styles to satisfy every palette from Belgians, to ESB's and IPA's, stouts and seasonals. Pints vary in price and size, but were typically in the $7-$8 range, so reasonable by Calgary standards. We ordered the wings and they too were fantastic. They have a cask night every Tuesday where they get cask conditioned ales from many of the different locals brewers including; Alley Kat, Wild Rose and Big Rock. Certainly one of the best beer bars in Calgary and highly recommended to anyone visiting.
★
789 characters
Craft Beer Market in Calgary, AB, Canada
90
out of
100
based on
11
ratings.