Dismiss Notice
Dismiss Notice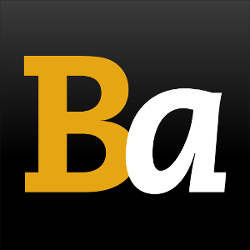 Join Our Email List →
And we'll send you the latest updates and offers from BeerAdvocate, because knowing is half the battle.
Dismiss Notice
Lucubrator Doppelbock
- Occidental Brewing Co.
| | |
| --- | --- |
| Educational use only; do not reuse. | |
Reviews: 6 | Hads: 14
Reviews by anarchia:

4.35
/5
rDev
+12.7%
look: 4 | smell: 4 | taste: 4.5 | feel: 4.5 | overall: 4.5
Almost black beer that only lets some light through. Medium carbonation. Sweet cherry-vanilla malts and nuttiness, some toffee and caramel in there too. Taste is cherry dominant, very nutty/bready with raisins, grapes, plums, hints of smokiness even. Finish is sweet, tangy, and roasty at the same time.
★
303 characters
More User Reviews:

3.7
/5
rDev
-4.1%
Pours a thin head on a ruby colored body.
The aroma is rich caramel and plum. Nice.
The taste is lots of caramel sweetness, but great balance and not too sweet.
The texture is thinner for a doppelbock with moderate carbonation.
It's nicely drinkable and true to style.
★
268 characters
4
/5
rDev
+3.6%
look: 4 | smell: 4 | taste: 4 | feel: 4 | overall: 4

4.02
/5
rDev
+4.1%
look: 4.25 | smell: 4 | taste: 4 | feel: 4 | overall: 4
22 oz bottle from LIfesource Natural Grocers in Salem OR. $5.99 Pours a deep dark brown with a thick, and frothy tan head. Good looking beer here! Mostly heavy malt aromas..including marzipan!! which I enjoyed!, chocolate cake and caramel also. Taste is very creamy smooth..the usual dopple tastes maybe a little subdued for a US one but to style! More along the Salvator line than Celebrator. Mouth feel is luscious,smooth,creamy but leaves a dry ashy hint in the end. Nice dopplebock..worth trying.
★
500 characters

4.19
/5
rDev
+8.5%
look: 4.25 | smell: 4 | taste: 4.25 | feel: 4.25 | overall: 4.25


3.65
/5
rDev
-5.4%
look: 4 | smell: 4 | taste: 3.5 | feel: 3.5 | overall: 3.5
Color is a dark amber red when held up to the light. Plenty of suds in the wine glass. Prickly mouthfeel with a malty substance.
Warm and rustic with a scratchy dark malt taste and some smooth caramel. Slight bitter aftertaste with a woody bite. Faintly lemony. Tannic tea and apple butter notes.
A pleasant gulp that is not overly strong for a all the malt. From the 22 oz bottle purchased at Whole Foods in Portland, Pearl District.
★
436 characters

3.54
/5
rDev
-8.3%
look: 3.75 | smell: 3.5 | taste: 3.5 | feel: 3.75 | overall: 3.5
Appearance- Pours up a good amount of head which appears to have excellent retention. The head is a light beige with hints of yellow while the body is a muddy mix of chestnut brown and dull garnet which appears as a deep maroon when held up to the light.
Nose- Very subtle from the glass, some brown bread but not much else. A little bit more presence from the bottle- stronger malt, more defined brown bread, some caramel, and subtle hints of raisins. Swirling shows a little bit more raisins which have a bit of a green character.
Taste- Very heavy malt notes- I can already tell you have to be a malt lover to enjoy this beer. Some caramel, brown bread, burnt notes of brown sugar, and molasses. Even a little bit of heat. Some woodiness, mostly of oak. Some raisins. Slight vinous notes. Some burnt toast. Solid, malt bill which makes this the type of doppelbock I generally don't enjoy. Pretty much above average but I imagine fans of doppelbocks would bump this up to a rating of good. Some citrus but it's fairly buried. No real flaws but pretty boring to my tongue. Some roasted notes (light coffee informs the bitterness) with hints of cocoa and chocolate.
Mouthfeel- Almost between medium and heavy bodied. Slight grittiness seemingly from particulate matter. I'm guessing that this beer is unfiltered. Light carbonation works well with the style.
Drinkability- Pretty easygoing and accessible for a beer with a heavy malt bill. Turns out to be a little more interesting than I thought at first but still could use more complexity. Reasonably priced at around 5 bucks a bomber. Wouldn't purchase again though.
Overall- Above average. Fair representation of the style. Worth a try but nothing amazing.
★
1,719 characters

3.5
/5
rDev
-9.3%
look: 3.5 | smell: 3.5 | taste: 3.5 | feel: 3.5 | overall: 3.5


3.68
/5
rDev
-4.7%
look: 3.75 | smell: 3.75 | taste: 3.75 | feel: 3.5 | overall: 3.5
Pours a very dark amber- brownish color with a bit of white head. There is plenty of bubble activity moving through the glass as well, though those same bubbles really don't stick much to the side of the glass.
Smell is dominated by malt, toffee, caramel, and hints of coffee. There is also some molasses present making for a bit of a sweet finish on the nose.
Malt and sweetness are up front on the palate, but caramel, coffee flavors, along with a bit of toffee are there as well. There is also a burnt sensation, almost similar to overly roasted coffee beans with this one. It is not really unpleasant, but it is most definitely a part of the flavoring. The main complaint that I have here is that the taste is not as full and a bit less robust than the classics of the style.
Lucubrator has moderate carbonation and is a bit lighter on body than I typically favor for a doppelbock.
Overall, this is a decent representation of the style. It is a bit less potent than the real monster players of the style. The roast and sweetness factor is not as balanced as I've seen in other doppelbocks. Still, this is a pretty enjoyable beer. It may be a good introduction to this type of brew for those who have yet to become acquainted with it before moving onto the more flavorful and complex versions.
★
1,316 characters
Lucubrator Doppelbock from Occidental Brewing Co.
-
out of
100
based on
6
ratings.