Dismiss Notice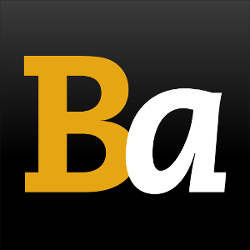 Site Performance Updates: We're aware of the nightly site outage, and working on resolving the issue.
Cloud Cover
| Kane Brewing Company BEER INFO
Brewed by:
Kane Brewing Company
New Jersey
,
United States
|
website
Style:
Witbier
Alcohol by volume (ABV):
4.80%
Availability:
Summer
Notes / Commercial Description:
No notes at this time.
Added by StonyB on 06-10-2012
Reviews: 10 | Ratings: 104

3.33
/5
rDev
-12.6%
look: 3.5 | smell: 3.5 | taste: 3.25 | feel: 3.25 | overall: 3.25
Pretty sure they listed this as a "farmhouse ale" at the brewery. Pale lemonade yellow with no head to speak of. Light on the nose with some lmon and maybe grapefruit. I found this thin and watery with a tinge of sour pink grapefruit to it. Just not enough body to rate it higher.
★
284 characters
4
/5
rDev
+5%
look: 4 | smell: 4 | taste: 4 | feel: 4 | overall: 4
I really enjoyed this one. It had an almost black peppery bite on the finish that complimented the nice lemon and Belgian yeast flavor that hit first. Always enjoy a Kane beer.
★
176 characters

4.23
/5
rDev
+11%
look: 4.5 | smell: 4.5 | taste: 4 | feel: 4.25 | overall: 4.25
Hazy bright yellow, a touch toward golden in color with a bright white head and soapy lacing that doesn't stick around long. Bright aromas of banana, clove, pear, apple, peppercorn and lemon. Follows the nose with big banana clove flavor, herbal notes, and a slightly tart lemon, orange and coriander finish that seems perfect and balances the sweetness. Light mouthfeel with a finish that's dry and refreshing. Sweetness is balanced by tart and it's got a great refreshing feel with enough complexity to keep it interesting for a session. Overall it's a great summer beer, one of the better ones I've had, and another great beer from Kane.
★
640 characters

4.03
/5
rDev
+5.8%
look: 4 | smell: 4 | taste: 4 | feel: 4.25 | overall: 4
Very interesting brew from the Jersey boyz. Pours a clean crisp head this beer has a floral touch to it. The taste seems to have peppercorns and banana. Some clove and biscuit malt with light sweetness are also present. May have honey also in the beer. Overall this beer was good and I would visit it again.
Bottom Line: Another good offering from Kane.
★
354 characters

4.04
/5
rDev
+6%
look: 4.25 | smell: 4 | taste: 4 | feel: 4.25 | overall: 4
On-tap at Elysian Cafe in Hoboken, NJ.
Was pleased to find local representation with both Kane Cloud Cover and Carton 077XX IPA on-tap at one of my favorite Hoboken restaurants. This is a review of the former.
Served in a Palm tulip glass, the beer had a hazy yellow color with a large, frothy white head. Subtle, yet pleasing aroma, consisting mostly of lemon with a touch of spice. Citrus flavor with a dry finish thanks to the spice. However, remarkably drinkable.
It has admittedly taken me too long to try this NJ brewery, but I'm happy I finally did. A great witbier that I wouldn't mind drinking anytime.
★
614 characters

4.07
/5
rDev
+6.8%
look: 3.5 | smell: 4 | taste: 4.25 | feel: 4 | overall: 4
On tap in a pint glass.
A- light golden yellow color, lemon-like, even. It was a bit hazy with some visible carbonation and a 1-finger white head that hung on as a film. Lacing? You bet, completely "Cloud Covering" the inside of the glass.
S- Crisp clean fruit and light malt aromas. Light fruits: pear, banana, lemons, apples. Dry Belgian-style wheatiness.
T- All the fruits listed above. So light yet packed with flavor. Lots of wheat, citrus, and spice.
M- Light and crisp, just like it should. Some tang from the carbonation and a kick from the wheat and spice. Long dry finish with bite, not bitter.
O- Insanely drinkable offering from a local NJ brewery that has yet to dissappoint me.
★
697 characters

3.79
/5
rDev
-0.5%
look: 4 | smell: 3.75 | taste: 3.75 | feel: 4 | overall: 3.75
Served on-tap at Cork City Pub in Hoboken, NJ
A: Pours a hazy medium straw yellow in color with some light to moderate amounts of visible carbonation and some lemon yellow highlights. The beer has a finger tall white head that slowly reduces to a thin film covering the majority of the surface of the beer and a medium thick ring at the edges of the glass. Significant amounts of lacing are observed.
S: Moderate aromas of wheat with lighter notes of citrus/orange/tangerine, clove, banana, spicy yeast, and hints of light fruit.
T: Upfront there is a nice light to moderate combination of wheat and pale malts with just a hint of light fruit sweetness. That is followed by some banana, clove, and spicy yeast. Light notes of citrus/orange/tangerine hops in the finish. Light amounts of bitterness that fade very quickly.
M: Just shy of medium bodied with moderate amounts of carbonation. Crisp upfront with just a touch of dryness in the finish.
O: A very easy drinking summer beer but not as impressive as some of the other beers that Kane has produced - feels almost like a gateway beer. That being said, this would be a great beach beer.
★
1,146 characters

3.69
/5
rDev
-3.1%
look: 4 | smell: 3.75 | taste: 3.5 | feel: 4 | overall: 3.75
From 05/24/13 notes. 16 oz. pour into a pint glass at Texas Roadhouse in Hoboken, NJ.
a - Pours a somewhat hazy, bright yellow color with one inch of bright white head and moderate carbonation evident.
s - Smells of bananas, cloves, spices, wheat, fruity malts, light citrus, bready malts, and some yeast. Almost hefeweizen like more than a wit, pretty nice nose.
t - Tastes of cloves, pepper, bananas, spices, apples, yeast, and wheat. Taste has more spice and less fruit than the nose; a slight step down for me.
m - Medium body and low carbonation. Body is smooth and crisp, and easy to drink.
o - Overall not my favorite style or Kane beer, but it's pretty good; I'd consider it a better alternative to Blue Moon. Could see a lot of non-craft drinkers liking this one a lot, and some fruit bananas and fruit in the nose. Easy to drink, could see myself having it again down by the beach this summer.
★
908 characters

3.35
/5
rDev
-12.1%
look: 3 | smell: 3 | taste: 3.5 | feel: 3.5 | overall: 3.5
growler poured into tulip - thanks pat
Pours a clouded burnt gold color with some browned hues. Crop of white head dissolves completely, leaving little lacing or retention.
Decent yeasty funk in the nose with cracked pepper and spice. Soft fruit with banana and light biscuit malt. A bit sweet.
Touches of peppercorns and banana up front. Some clove and biscuit malt with light sweetness. Bready with a dash of honey and Belgian-like yeast. A little funky and dry in the finish.
Fuller medium body, slightly higher carbonation, sticky and lingering on the tongue. This is a pretty solid, refreshing Witbier, although I've definitely had better from Kane.
★
661 characters
3.98
/5
rDev
+4.5%
look: 4.5 | smell: 4 | taste: 4 | feel: 3.5 | overall: 4
Brand spankin' new summertime beer from our new besties at Kane. Freshly tapped at Nip-n-Tuck in Long Branch.
Color is an extremely hazy yet bright orange gold. Barely any head to speak of. Looks a lot like unfiltered orange juice. Or, like the sun trying to peek its way through some fluffy clouds. Perhaps the genesis of the name "Cloud Cover"?
Fruit theme continues with the aroma. Orange peel, pineapple and grapefruit are the dominant notes. A bit of fragrant, perfume-like hops in the background.
Traditional witbier and hefe flavors up front. Banana and other tropical fruits, a hint of cloves and other spices. Alcohol surprisingly noticeable, though not a nuisance.
Mouthfeel leans thin, but still somewhat crisp and refreshing. As mentioned, the beer feels stronger than the ABV (4.8% per the brewery's co-owner, Phil) would suggest.
Kane's newest offering, Cloud Cover is perfect for summer and hot weather. Recommended as a good pool-sde sipper, or chugger. Try some.
★
994 characters
Cloud Cover from Kane Brewing Company
85
out of
100
based on
10
ratings.