Dismiss Notice
Get 12 monthly issues of BeerAdvocate magazine and save $5 when you select "auto-renew."

Subscribe now →
Dismiss Notice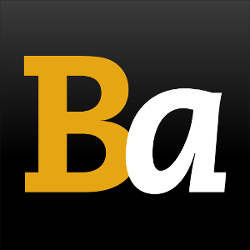 Join our email list →

And we'll send you the latest updates and offers from BeerAdvocate, because knowing is half the battle.
Trellis Garden Ale
- Odell Brewing Company

Educational use only; do not reuse.

Brewed by:
Odell Brewing Company
Colorado, United States | website

Style | ABV
American Pale Ale (APA) | 8.70% ABV

Availability: Rotating

Notes & Commercial Description:
Beer added by: beatenbyjacks on 07-02-2014

Brewed with locally grown herbs and spices from The Gardens on Spring Creek, Trellis Garden Ale is a stroll through the garden in a glass – a sip of summer and a harvest of flavor. Coriander, cilantro, pineapple mint, lavender and rose petal bloom in this bright pale ale. Hoppy hints of citrus and fresh cut grass balance the malty sweetness and enhance the subtle floral spice for a refreshing finish. $1 from each bottle of Trellis Garden Ale sold will go to The Gardens on Spring Creek.
Reviews: 11 | Hads: 97

4
/5
rDev
+3.1%
look: 4 | smell: 4 | taste: 4 | feel: 4 | overall: 4
Thanks to Tieman for sharing this one at Retsinis' tasting.
Pours a murky golden-orange with a foamy tan head that settles to a small cap on top of the beer. Foamy swaths of lace form around the glass on the drink down. Smell is of malt, spice, herb, mint, and earth aromas. Taste is much the same with grain, spice, herb, and mint flavors on the finish. There is a mild amount of herb and mint bitterness on the palate with each sip. This beer has a good level of carbonation with a crisp mouthfeel. Overall, this is a good beer with lots of interesting spice, herb, and mint characteristics all around.
Serving type: bottle.
★
628 characters

4.5
/5
rDev
+16%
look: 4.5 | smell: 4.5 | taste: 4.5 | feel: 4.5 | overall: 4.5
Trellis pours brilliant amber with a slight chill haze that goes away as the beer warms. The beer is clean with no sediment or particles floating around in the body. A 3" off-white foam cap clings to the side of the glass and marks each drink. Odell has crammed the contents of the Gardens on Spring Creek into this beer and it shows on the nose. A spicy, perfumey bouquet hints of flowers and a variety of spices and when melded with the malt sugars, hop citrus and grass, and yeast driven fruit aromas to suggest grapes and wine and traces of over ripe fruit. I can't sort out all the herbs and spices listed on the bottle but it definitely smells like a garden. A crisp, foamy, moussey texture rolls over the palate carrying tropical fruit, grapes, white wine, light malt sugars, lemongrass, citrus and a suggestion of papaya. The body is almost medium light with above average carbonation that produces a little carbonic bite on the finish.
★
948 characters

3.87
/5
rDev
-0.3%
look: 4.25 | smell: 4 | taste: 3.75 | feel: 4 | overall: 3.75
L - Pours a semi opaque amber body with an eggshell white head. Has great lacing & retention.
S - Has a nice citrus & tropical aroma. Good amount of hop bitterness as well.
T - The mint and the coriander really come through. A bit of hop bitterness and tropical fruits shining through.
F - Medium to light bodied with a high carbonation.
O - I really dig all the herbs & spices from the trellis. Really unique & different.
★
430 characters
4.2
/5
rDev
+8.2%
Pours an effervescent amber with w fingers of cream colored head. Stellar head retention & lacing, stays effervescent throughout (5.0)
S: Pineapples & mango, a little lavender (4.5)
T: Tropical fruit, breadyness, pears & orange peel up front. Some mint surfaces as this warms, plus pineapple, sage & white grape. Finishes dry with orchard & tropical fruit, lavender, plus a touch of hay (4.0)
MF: Medium bodied, firm carbonation, nice balance (4.0)
Drinks fairly easy, a bit busy for the style, but nice none the less (4.0)
★
535 characters
4
/5
rDev
+3.1%
Clear orange/light copper colored pour with a foamy one-finger white head. Highly carbonated. Really nice citrusy aroma. Taste has a lot of hop bitterness upfront with orange, citrus, and pine flavors. Also has an interesting spice edge with an herbal and peppery flavor. Herbal flavor carries over to the mildly bitter finish. Different and interesting.
★
355 characters

3.25
/5
rDev
-16.2%
POP goes the cork!
A clear copper colour, there's a 1 finger head of foam that appears to be shrinking slowly.
It smells like...like there's a hop pellet or whatever in my glass. It brings an intensely bitter aroma to my nose.
Oh my, it's tastes as intensely bitter as it smells. Except around mid palate when there's a break in the intensity but...I don't find that happening with every sip. I get more of an herbal hoppiness, bordering on vegetal than floral but it's there too.
Pretty full bodied to me, the carbonation is just right. Alcohol? Yep, no mistaking that it's not there.
Wow. This beer certainly has its good points but almost as equal are things about it that I don't like. Enough of the latter that I won't drink this again.
★
748 characters
4.05
/5
rDev
+4.4%
look: 4 | smell: 4 | taste: 4 | feel: 4.5 | overall: 4
Smashingly good brew, almost like a double IPA yet still pretty pale ale like in character. Hoppy as hell, yet with a good malt backbone and an amazing refreshingness that just doesn't match with an ale this high in ABV.
This one is amazing for mouthfeel, it's right up there with a grand DIPA that has a semblance of balance with it's normally suppressed malty side.
★
369 characters
2.9
/5
rDev
-25.3%
look: 3 | smell: 3 | taste: 3.25 | feel: 2 | overall: 2.5
Cork & Cage.
Look- medium amber, leaning towards light. Not-quite clear. Pours with a big, pillowy head that falls to nearly nothing, ok lacing.
Smell- Hoppier up front than anticipated, floral and mandarin orange. White tea and honey. A little sharp from either the booze or something a little acidic.
Taste- Similar to the aroma, much more aggressive than expected for a "garden ale". Orange pith, followed by pine and a really tongue-curling bitter finish. Lingering white tea and pine. There's some unusual herbal character there that I can't quite put my finger on, reminds me of lamb's ear for some reason.
Mouthfeel- Light to medium body, gritty and grainy with the hopping and a sharp twang towards the finish. Cottony.
Overall- Meh. A DAPA, I guess? It's not really working for me, whatever it is, and it has committed the worst of beer sins- mis-marketing. I buy a "garden ale", I'm expecting something light-ish and floral, maybe some honey and spice. This comes across a lot like a doubled-up Sierra Nevada Pale clone. I guess the ~9% ABV should have tipped me off. Avoidable.
Note: Read up on the beer after reviewing, and apparently it was brewed with herbs and flowers, those are definitely noticeable but the whole package comes across as aggressively bitter and astringent. I feel like they may have even resorted to overdone dry-hopping to cover up some sort of unusual herbal profile that turned out to be not so hot.
★
1,443 characters
3.8
/5
rDev
-2.1%
look: 4 | smell: 4 | taste: 3.75 | feel: 3.5 | overall: 3.75
Serving glass: Poured from bottle into IPA glass.
Appearance: Slightly hazy amber-orange with impressive, off-white head and bubbly lacing.
Smell: Smells like an APA or IPA with citrus and toasted malts, but there are also a lot of floral and herbal notes.
Taste: Toasted malt backbone with citrusy hops (orange, tangerine, slight grapefruit). Sharp spicy and herbal finish. I can't pinpoint everything listed on the bottle, but can detect the lavender and mint. A little too floral for my liking, as it makes it a harsh finish for me.
Feel: Moderate carbonation, fairly full body, dry finish. Body seems a little too big and boozy for what they were going for.
Overall: This is an interesting, unique beer, but I am not sure I like all of the ingredients and the beer is simply too big to be summery as intended. I still like it quite a bit, but would have liked it better as a lower alcohol 12oz beer.
★
908 characters
3.96
/5
rDev
+2.1%
look: 3.75 | smell: 4 | taste: 4 | feel: 3.75 | overall: 4
new cork and cage bottle from odell. i am loving the frequency with which these are coming out now, its awesome. this is an herbal brew, loaded with lemon thyme and other garden characteristics, true to its name. clear darker blonde, more copper, or getting hear it. airy white lazy head on top settles quickly. the nose on this is great, tons of lavender floral notes and the thyme and lemon balm. there is an herbal bitterness with the hops too, so its all very congruent. the flavor shows even more lemony herbal notes, and the hops pick up a fair bit in the finish. i love everything about the way this tastes, my only critique is the abv. they must feel they can't put out a 5% abv bottle and charge 13 bucks for it, so they crank the alcohol on beers like this, which benefit nothing from the additional strength. this should be about 5% abv, and it would be so much more delicate and drinkable, it would be a way better format than this strong ale, which makes the beer get a bit weighty. id prefer a sixes of session cans to this honestly, but i love true use of herbs and hops together in this ale. odell can't miss for me, although this is boozier than it needs to me, its a business after all.
★
1,204 characters

3.97
/5
rDev
+2.3%
look: 3.5 | smell: 4 | taste: 4 | feel: 4 | overall: 4
Appearance - Nice copper color, but the overly carbonated beer poured a huge head with minimal lacing that lasted
Smell - Like a great blend between a herb and floral garden, but not overly powerful. I was quite fearful of the beer, but wow did it impress.
Taste - crisp hops right out of the gate, followed by a sweeter after taste (rose petals?), with a nice floral taste and then the hops come back. All over the place with the taste
Mouthfeel - although it poured heavily carbonated this beer once settled had a great feel to it. smooth transition between the flavors that hid the alcohol well
Overall - this was a fun beer for a great cause. I was very skeptical of the beer at first, but it impressed me. Not an everyday beer, but a great change of pace
★
763 characters
Trellis Garden Ale from Odell Brewing Company
86
out of
100
based on
11
ratings.