Dismiss Notice
Dismiss Notice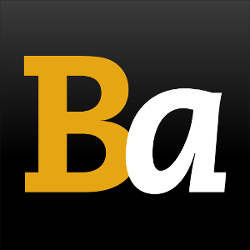 Join Our Email List →
And we'll send you the latest updates and offers from BeerAdvocate, because knowing is half the battle.
Dismiss Notice
Eric Jourdan Northwest Amber Ale
- Phillips Brewing Company
| | |
| --- | --- |
| Educational use only; do not reuse. | |
Reviews: 8 | Hads: 14
Reviews by wordemupg:
3.53
/5
rDev
-7.1%
look: 4 | smell: 3.5 | taste: 3.5 | feel: 3.5 | overall: 3.5
650ml bomber poured into pint glass 9/11/12 from notes
A clear copperish amber with plenty of big bubbles feeding a well sustained two finger foam that leaves some soapy lace
S some citrus and earthy woody notes mixing with the Phillips house yeast and a little toffee
T some spruce and more rind then I could smell, everything from the nose is still there, its pretty basic but decent
M not overly thick but far from water, bubbles are in-between airy and creamy, sweet rind lingers on the finish
O OK brew but I found it pretty simple, it tastes like a few of Phillips brews, somewhat generic but enjoyable
Worth a try but beside their Black Belgian IPA on the shelf for the same price I doubt I'll be stocking up on this one
★
738 characters
More User Reviews:
3.98
/5
rDev
+4.7%
look: 4.25 | smell: 3.75 | taste: 4 | feel: 4.25 | overall: 4
From a 650 ml brown bottle. Pours out a hazed yet bright russet copper hue, with a tall rocky ivory head that possesses excellent retention.
Grapefruit rind, spicy, leafy hops on the nose, balanced with some sweet bready, caramel notes.
Spicy and leafy hops up front in the flavour, grapefruit rind and pith, with clean neutral grains minding the backbone. Clean, dry finish, with an underlying herbal hop character lingering in the aftertaste, curiously coating and triggering on the base of my mouth rather than the palate.
Medium-bodied mouthfeel, clean, smooth and somewhat creamy texture, tied together with some effervescent carbonation.
This is a well put together beer for what it is, granted it is not the most complex of styles, however it delivers and the subtlety of craftsmanship shines through. I disagree with the reviewers who are calling this an IPA or Red IPA (although the lines with the latter can easily blur), I think perhaps they have yet to come across any of the intensely hop forward Red Ales that the West Coast of the U.S. is capable of producing, and have been for quite some time since it is a catch-all style that runs the gamut of extremes depending on the brewer.
★
1,200 characters

4.12
/5
rDev
+8.4%
look: 4 | smell: 4.5 | taste: 4 | feel: 4 | overall: 4
I agree with the other reviewers that this is an IPA due to the huge hops profile and lack of malt backbone. Much like Hop Head from Green Flash this is a red ale in colour only. That being said this beer is a very well made hoppy PNW ale that has a great hoppy nose and a big long finish . If this was in six packs I would buy it all the time.
I also think it is great that brewers such as Russell and Philips showcase winning homebrewers in bottled form. It shows the levels at which BC brewing is now at in 2012 and gives great recognition to the home brewers of BC.
★
570 characters

3.78
/5
rDev
-0.5%
look: 4.5 | smell: 4 | taste: 3.5 | feel: 3.5 | overall: 4
650ml bottle - nice depiction of an organized homebrew setup on the label.
This beer pours a slightly hazy medium bronzed amber hue, with two flabby fingers of densely foamy, puffy, and bubbly eggshell-white head, which leaves multiple layers of honeycombed lace around the glass as it displays stellar retention, gently sinking away.
It smells of bitter piney, leafy hops right up front, before a meaty caramel malt takes hold, followed up by some tame citrus peel notes, and a further herbal, earthy hoppiness. The taste is more zingy piney, forest floor hop bitterness, a kind of laid-back bready caramel malt, a consistently overshadowed, but still prominent citrus pith character, and fading herbal notes.
The bubbles are fairly restrained, and generally innocuous, the body a wavering medium weight, and mostly smooth, but as is the case with such hopped-up offerings, an expected, though inoffensive astringency kind of worms its way in. It finishes still good and hoppy, little changed since first crack and whiff, with the malt continuing its downward influential dive.
A pretty tasty affair, and, yes, much, much more of a west coast IPA, than any semblance of an amber ale - the malt backbone is just too weak, relatively speaking, to proclaim otherwise. Definitely worthy of a go, if you have any form of hop-head predilection, believe you me.
★
1,359 characters

3.53
/5
rDev
-7.1%
look: 3.5 | smell: 3 | taste: 4 | feel: 3 | overall: 3.5
First I'd like to say Congrats to Eric Jourdan, King of the Carboy, for winning the home brew competition with this (or some beer that led to this) delicious brew. This deep amber coloured ale is seriously more NW ale than amber ale! It packs a solid hop whallop, which is deceiving because the aroma is very tame. It has a smooth pale malt body with a hint of sweetness, and the lacing is incredibly heavy, which we don't often see from Phillips. The hops are citrusy, with hints of grapefruit, and a little of that typical northwest pine. The finish lingers a decent while, too. An all-around very well-put-together brew, very sessionable. The flavour is totally west-coast, think I'll have my next one with a cedar plank salmon steak. Cheers to Eric!
★
753 characters
3.45
/5
rDev
-9.2%
look: 4 | smell: 4 | taste: 3 | feel: 3.5 | overall: 3.5
A - clear light copper golden, two fingers of creamy head retained very nicely
S - grains, tropical fruit, pepper, and light caramel
T - peppery and grainy up front, some earthiness, unfortunately none of the fruit or sweetness shows up that was apparent in the nose
M - fairly light, peppery and hop dryness lasts throughout
O - its a good beer but not a really good amber, the maltiness just doesn't shine, its still tasty but just not what I was hoping it would taste like
★
475 characters

3.65
/5
rDev
-3.9%
look: 4 | smell: 4 | taste: 3.5 | feel: 3.5 | overall: 3.5
Poured from a 650ml bottle. This beer was named after the CAMRA homebrewing contest winner and this is apparently his winning beer which Phillips brewed. It says it's a "Northwest Amber Ale," but one sniff of the piney nose and you could be forgiven for mistaking it for a NW pale ale or IPA. Hope definitely dominate. The palate follows suit, although there are some nice sweet malt flavours to balance the huge hop hit. There is a persistent hop finish that sticks with you. Very bitter at the end.
★
500 characters


3.62
/5
rDev
-4.7%
look: 3.5 | smell: 4 | taste: 3.5 | feel: 3.5 | overall: 3.5
650ml bottle poured into a chalice
A- Clear golden copper, two fingers of head that stay around
S- Lots of Citrus, little toffee, pines, earthy hoppiness
T- Peppery earthiness, more earthy taste than citrus, decent amount of bitterness
M- Medium-bodied mouthful, very clean and smooth
O- Pretty decent beer nicely balanced. A nice hoppy amber
★
348 characters





Eric Jourdan Northwest Amber Ale from Phillips Brewing Company
-
out of
100
based on
8
ratings.