Dismiss Notice
Get 12 monthly issues of BeerAdvocate magazine and save $5 when you select "auto-renew."

Subscribe now →
Dismiss Notice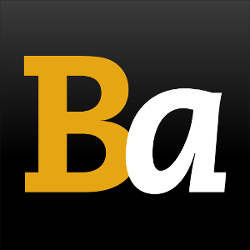 Join our email list →

And we'll send you the latest updates and offers from BeerAdvocate, because knowing is half the battle.
Lone Pine IPA
- Sawdust City Brewing Co.
| | |
| --- | --- |
| Educational use only; do not reuse. | |
Reviews: 37 | Hads: 119

3.83
/5
rDev
-3.3%
look: 4 | smell: 4 | taste: 3.75 | feel: 3.75 | overall: 3.75
(4.0) A: Attractive hazy copper colour with a modest amount of creamy and bubbly foam that slowly leaves a big patch in the middle and a thick ring around the glass – beautiful stuff.
(4.0) S: Pine, buttered breads, toffee, nutty qualities, and citrus pith. Full and robust with a buttery bread focused aroma.
(3.75) T: As per aroma with pine, buttery bread, and toffee the most dominant tastes. Citrus pith pops up in the finish. The emphasis is certainly on the pine but it's a smooth pine (not a dominant dry woody taste) and brings out the other flavours nicely.
(3.75) M: Medium-lighter bodied with an average carbonation for the style. Semi-slick with a cleaner texture for the style but it works well.
(3.75) D: Delicious IPA and something I will be picking up again. After only trying this at establishments that offered it on-tap I'm glad to see this in the liquor stores now.
★
897 characters

3.42
/5
rDev
-13.6%
look: 3.5 | smell: 3.25 | taste: 3.25 | feel: 3.75 | overall: 3.75
650ml bottle from the LCBO $5.25 served into a pint glass. dated 04/21/13
A- Clear golden/bronze color with a smallish head of light foam leaving minimal lace. a few stream of small bubbles rise to the top of the beer.
S- smell is as the name would suggest with strong aromas of pine as well aromas of freshly squeezed orange juice with a nice malty presence.
T- The taste though not bad is far from transcendent with strong flavors of pine and grapefruit with a balancing sweetness derived from the collection of malt which adds slight flavors of caramel and fresh bread. Finish is relatively clean with slight bitterness.
M -The mouthfeel is on the low side of medium with fairly light carbonation. Smooth.
D- The fact that the taste is well balanced and not overpowering greatly adds to the drinkability of this beer.
Overall I actually really enjoyed this beer from first pour to last sip. The flavor profile though good is far from dominating, that couple with the smooth mouthfeel and 6.5% abv make for a fairly good drinkable IPA. Sessionable even. My fist beer from Sawdust City and im liking it. Its also nice to see the actual varietals of hops and malts used noted on the label. I wish more Canadian breweries did this rather than just put - water,malt,hops,yeast. - Great job Sawdust!
★
1,303 characters
3.85
/5
rDev
-2.8%
look: 4 | smell: 4 | taste: 3.75 | feel: 4 | overall: 3.75
I'm assuming this was bottled April 21. From notes.
A - Strong carbonation, medium golden colour. Bright. One finger of soapy white head left good sticky lace and a half finger of retention.
S - Pacific Northwest hops. Citrus, sweet fruits. Nice.
T - Sweet malt and a good hop note. C hops. Boozy grapefruit and some pine.
M - Good carbonation, medium body, decent bitterness.
O/D - Decent IPA here. A bit later than I'd like to have tried it, but it seems to have held up. Nothing outside the box, but properly done and easy to drink.
★
541 characters

3.74
/5
rDev
-5.6%
look: 3.5 | smell: 3.75 | taste: 3.75 | feel: 3.75 | overall: 3.75
Lone Pine IPA has a faded yellow colour that heats up to amber in the light. It has an autumn leaf kind of tone that is deceitfully light-looking for a beer of 6.5% alcohol and 65 IBUs. As well as perfectly clear it is also entirely flat, somehow offering even less head than it does lacing.
The combination of Simcoe, Chinoook, Columbus and Summit hops offers a diversity of tastes and textures. This beer should serve as a hop pamphlet. In the nose, however, the earthy, leafy features of Columbus hops eclipse fruitiness and dank onion-y notes set-in courtesy of Summit.
These circumstances persist onto the palate where citrus fruit and pine are merely teases and the earthy/onion-y combination carry on, raking the tongue with oily, herbal bitterness. I remember previously tasting the juicy tangerine and grapefruit flavours that I long for now, but that was in earlier batches and poured from draught. Pineapple emerges as it warms.
Still, the hop notes should have more energy considering they've hardly spent a month in the bottle. The malts too for that matter - while they add plenty of body, it's rare to find caramunich and crystal malts so reserved with their toast and sweet caramel flavour.
I loved Lone Pine IPA the few times I had it on-tap. The few bottled versions I've tried since, however, haven't lived up to those initial impressions. I like it enough to keep ordering it - whether at the bar or retail store - and plan to re-review in the near future. In the meantime, rest assured that this new brewery is one definitely worth supporting.
★
1,572 characters

4.13
/5
rDev
+4.3%
look: 4 | smell: 4 | taste: 4.25 | feel: 3.75 | overall: 4.25
Bomber from the Orleans LCBO for $5.50
Appearance - Clear amber colour with a small size fizzy white coloured head. There is an average amount of carbonation showing and there is some great lacing. The head lasted for 4-5 minutes.
Smell - Hops, grapefruit, malts, caramel
Taste & Mouth - There is an average amount of carbonation and I can taste malts, hops, and caramel. There is also some apricot mixed with grapefruit and a bit of pineapple. It ends with a fairly bitter hoppy aftertaste with a light tropical fruit aftertaste.
Overall – Good stuff, up there with Camerons RPA in my books as far as west coast flavoured Ontario beers. It reminds me a bit of something Lagunitas would brew taste wise. I'll buy more if it's still around.
★
745 characters

4.09
/5
rDev
+3.3%
look: 4 | smell: 4.25 | taste: 4 | feel: 4.25 | overall: 4
Bomber bottle pours a clear golden orange with good head. Smells floral and citrusy. Taste is very piney and the chinook really stood out in this ipa. Some slight citrus and grapefruit in there too, but the taste is dominated with chinook. A very easy drinking IPA and its a pleasent suprise coming from Ontario. Regular availability would be nice to see for once in this province.
★
381 characters

3.43
/5
rDev
-13.4%
look: 3.5 | smell: 3.5 | taste: 3.25 | feel: 3.75 | overall: 3.5
Bottle dated 4/21/13. Poured in to tulip.
A - Translucent medium orange colour with half a finger of cream coloured head.
S - Piney aroma dominates with some lighter tangerine and grapefruit notes and some sweet caramel coming through int he background.
T - A good bitterness up front but the palate falls short of the nose and is completely one-dimensional pine (as expected, i suppose). A slight caramel malt sweetness is also present.
M - Medium body. Sticky. Light carbonation.
★
486 characters
4.27
/5
rDev
+7.8%
look: 3.5 | smell: 4 | taste: 4.5 | feel: 4.5 | overall: 4.25
Poured a one finger off white head upon a golden semi clear body, little retention with some sticky lacing - plenty of citrus and pine with some bready malt in the scent, taste follows the nose - oily citrus pine salad - one of the truly best Canadian "American" ipas I have had - hits all the right notes - lingering bitterness with a medium oily body - oh so drinkable - overall a tremendous brew which is now firmly in my rotation - really does hold up against its counterparts south of the border - hit beers of the world on the weekend in Rochester and stocked up on all of their west coast ipas - this stands up well with them - bravo
★
640 characters

4.43
/5
rDev
+11.9%
look: 4 | smell: 4.75 | taste: 4.5 | feel: 4 | overall: 4.25
From notes taken during a tap takeover at Imbibe (Kitchener) last night:
A stunning new Ontario APA. Although have enjoyed several times in the past, this is the best batch I have ever tasted and am delighted to hear it may be entering the LCBO as early as this April. Pours a beautiful golden copper with a decent off-white head and impressive lacing.
Offers an unbelievable aroma of pineapple and pine – all the best of all the "c" hops – truly magnificent for a west-coast hop lover. Flavour is also ideal for a hop lover, with the initial caramelized malt sweetness transitioning into a well balanced bitterness with loads of tropical fruit and citrus hop tones. A slick mouthfeel but not too oily, with enough malt to give it a satisfying body.
6.8% ABV is higher than I'd choose, but this is a truly stunning beer that can proudly stand up beside any Michigan or Californian APA. Well done, Sawdust City!
★
920 characters

3.8
/5
rDev
-4%
look: 4 | smell: 4 | taste: 3.5 | feel: 4 | overall: 4
Hazy orange colour, one finger of dense white head, some lace as well. Smell is quite hoppy, lots of citrus and tropical fruits coming out, grapefruit and orange being dominant, hints of biscuity malt, faint butter and a light sugestion of alcohol. Taste is dry and hoppy, mostly citrus fruits but some pine flavours are there, some malty points as well but mostly a hop bomb, there is also a mineral like earthy flavour present as well. Medium carbonation, medium body, fairly oily, drying sensation across the palate. Quite nice asctually, something I will defintley hit up when I see this around.
★
599 characters

4.25
/5
rDev
+7.3%
look: 4.5 | smell: 4.5 | taste: 4 | feel: 4 | overall: 4.5
On tap at WVRST, served in a 1L stein. Freezing cold when it arrived.
Hazy reddish orange with a dense white cap and sheets of lace. Good retention. Nose is wonderful, peach, nectarine, mango. Bright fruity hop notes all around and really juicy. Taste has more mango and juicy tropical fruit hop flavours. A long bitter piney/herbal finish, assertive in terms of bittering. Some sweet malt characteristics intertwined, but hops are the definite focus. Medium feel, and a bit of alcohol, perhaps more of a product of the serving size rather than the beer itself. Appropriate lighter medium carbonation. A substantially bitter IPA, which could be a solid addition to the Ontario scene if this saw greater production.
★
715 characters
3.5
/5
rDev
-11.6%
look: 4 | smell: 4 | taste: 3.5 | feel: 3 | overall: 3
On tap release party at the Burger Bar, regular tap version. Orange citrus aroma but also a bit funky smell in there. Carbonation right there. Served way too cold. Waited till warmed. A bit astringent. Simcoe, Centennial, and Cascade. Would like more malt backbone, the IBU comes right at you. hop juice, making drinkability somewhat difficult. Good head retention, 3/8"
★
370 characters
Lone Pine IPA from Sawdust City Brewing Co.
88
out of
100
based on
37
ratings.