Dismiss Notice
Dismiss Notice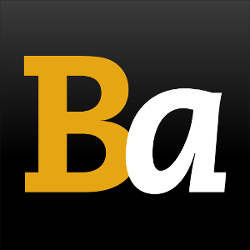 Join Our Email List →
And we'll send you the latest updates and offers from BeerAdvocate, because knowing is half the battle.
Dismiss Notice
Gangway IPA
- Red Hare Brewing Company
| | |
| --- | --- |
| Educational use only; do not reuse. | |
Reviews: 39 | Hads: 231

4.07
/5
rDev
+11.5%
look: 4.25 | smell: 4 | taste: 4 | feel: 4 | overall: 4.25
Gave an enthusiastic and vigorous pour into a snifter glass. It started with a telling creamy white head a full 3 fingers tall. Off course it eventually sunk down to mere skim, but I suspect that had I left the beer alone, that mere skim would last a good week or two. The body is a cloudy, hazy, handsome honey amber work of art.
The aroma is dominated by pine, with just a hint of citrus. A sweet underbelly of caramel malt lurkes not far below. They use a nice combo of Williamette, Chinook, Cascade and Falconers Flight hops here.
The taste reflects the nose for the most part with perhaps a little more lemon, but I also notice a fruity apricot flavor going on here that hits the spot.
The mouthfeel is light bodied, crisp and refreshing. The 7% ABV is hidden well.
Overall a great IPA. I look forward to more from this brewery in the future.
★
852 characters
3.69
/5
rDev
+1.1%
look: 4.25 | smell: 3.25 | taste: 3.75 | feel: 4 | overall: 3.75
So the website keeps logging me out as I submit my review, so this attempt will be short and sweet
A - Deep copper, with tons of head and sticky lace left on the glass. Looks as good as any IPA should ever look!
S - citrus hops and lots of grainy malts. Not a huge hop aroma...
T - A nice mix between citrus and bitterness. Well balanced. Enjoyable
M - Highly carbonated. Oily and slick
O - An enjoyable IPA for sure. Glad to have a local brewery canning and popping up in the local Kroger.
★
495 characters

4.2
/5
rDev
+15.1%
look: 4 | smell: 4.5 | taste: 4 | feel: 4.25 | overall: 4.25
Heard they changed the hops and updated the profile so I thought I'd update my review. Pours a great copper color and the smell is much cleaner and more hop refreshing then I remember. Cleaner and more citrus. Hops are sticky, sweet presence. This has much more of a dipa taste in a ipa abv. Getting that slight oilyness, citrus, hop bitterness. Canned 11 days ago this is a great beer and fresh. If you are in the area to try this one I suggest you do while it's nice and fresh. Shout out to Sprayberry Bottle for having a fresh supply.
★
537 characters

3.75
/5
rDev
+2.7%
look: 3.5 | smell: 3.5 | taste: 3.75 | feel: 4 | overall: 4
Poured aggressively from a can to a pint glass. Bought this as a 6-pack at the local Milton Ga beer store. The first for the unusual packaging.of a green plastic cover over each can. The packaging keeps the cans restrained.
I believe that if I read the can correctly it has a date of 2-10-17
Big head with lots of carbonation. The first IPA to have a 3 finger head. Bubbly lacing, cloudy yellow.
S
Slight citrus, but a clean smell.
T
Atypical IPA. Not hoppy, but smooth. Maybe the folks at Red Hare are going for their own special here. I like the taste but not what I was expecting.
M
Again, smooth, but not the carbonation I got with the pour.
O
Unusual IPA. A a smooth different IPA.
★
696 characters
3.6
/5
rDev
-1.4%
look: 4 | smell: 4 | taste: 3.25 | feel: 4 | overall: 3.5
Appearance: Pours a hazy amber color with a rocky head; nice, splashy lacing
Smell: Citrusy and floral, with a significant amount of toffee underneath; as the beer warms the hop elements fade and the malt takes over
Taste: The toffee flavors set the base and the hops add a bitter aspect in the middle; unlike the aroma, there are not any citrus flavors - just bitterness; after the swallow, the beer is more malty than hoppy, however
Mouthfeel: Medium body with moderate carbonation
Overall: Not sure exactly what the brewer was shooting for here, but the malts are a bit too big for my palate and the hops lack the flavor profile I prefer
★
644 characters
3.77
/5
rDev
+3.3%
look: 3 | smell: 4 | taste: 4 | feel: 2.75 | overall: 3.75
12oz can poured into pint glass
A - Appears a bright gold color with a white head. Retention and lacing are decent.
S - In a grapefruit bomb category, its aroma has a some nice complexity. Notes of apricot and more floral notes join typical grapefruit nose.
T - Flavor begins with a light malt sweetness. Again unlike typical AIPAs, there is actually a mid palate where subtle fruity sweetness is apparent before it works into the expected hop bitterness.
M - Medium/heavy body. Light on the carbonation.
O - Definitely worth a try. Nice to see a local craft not just cascading the heck out of a beer and calling it an IPA. May not be exactly what people are expecting, but that is a good thing in such a saturated category.
★
729 characters

4.13
/5
rDev
+13.2%
look: 4.5 | smell: 4 | taste: 4.5 | feel: 3 | overall: 4
Purchased at Whole Foods with a can on date of 11/15. Pours a golden color with a two finger head. Smell of pine hops hits your nose. Not an overly bitter IPA but the hops are there. There is a slight creamy taste and the beer drinks very smooth and tasted fresh. . The only drawback I would say is the mouth feel is a little thin and it feels like the beer needs a little more something whether it be hops or more of a malt backbone. Still a very solid beer, one in which I will revisit since I can get it relatively fresh. I had this back to back with a Sweetwater IPA and I had a hard time favoring one over the if at all. Since freshness matters with an IPA this could be a solid go to beer since it is local.
★
713 characters
4
/5
rDev
+9.6%
look: 4 | smell: 4 | taste: 4 | feel: 4 | overall: 4
Re-reviewed 5/4/15
Appearance: Slightly hazy yellow body, nice off while head good lacing.
Aroma: Medium intensity tropical fruits with a hint of pine.
Flavor/Mouthfeel: Piney and fruity hop character swap places from the nose. Bitterness is present but mild and doesn't linger. Medium-light bodied.
Overall: This beer has come a long way. It used to taste like dry hopped tortilla water. Now a solid option for less beer-nerd centric places across GA.
★
459 characters

3.12
/5
rDev
-14.5%
look: 3 | smell: 3.5 | taste: 3 | feel: 3 | overall: 3
served in a shaker pint glass from the tap at Taco Mac in Atlanta GA
appears a clear dark golden color with a small white head. aroma is a of earthy hops - grassy, herbal. Not overly bitter, decently balanced with pale malt flavor. thin to medium body, medium carbonation level.
★
279 characters
2.53
/5
rDev
-30.7%
look: 3 | smell: 2.5 | taste: 2.5 | feel: 3.5 | overall: 2
Served on tap at the brewery
Poured a golden amber color with small amount of head. No lacing.
This beer doesn't have the hop character that an IPA should have. Mild citrus flavor.
Overall, I wouldn't recommend this beer to someone who wants an IPA. Trying the Brown Ale a try next.
★
285 characters

3.41
/5
rDev
-6.6%
look: 4 | smell: 3 | taste: 3.5 | feel: 3.5 | overall: 3.5
Growler. Served at around 45F.
Pours clear golden amber with a good off-white head that leaves really nice drippy rings of lacing and holds a decent cap.
Aroma is grassy and floral with notes of citrus and apricot, some bready malt as well. Good strength, but not blowing me away.
Flavor is nice citrus, grassy hops, a bit herbal, malt provides notes of bread and caramel and lends decent sweetness, finishes with good bitterness.
Mouthfeel is medium bodied, a bit oily, good carbonation.
Pretty good IPA from this upstart Georgia brewery. I definitely like this better than Monday Night's IPA. Red Hare's Lager is really nice and will be trying the Brown later tonight.
★
679 characters
3.73
/5
rDev
+2.2%
look: 4.5 | smell: 4 | taste: 3.5 | feel: 4 | overall: 3.5
Not the biggest fan of IPA'S but I love the new Red Hare Brewery. This American IPA is one of the most pleasant I've had. The color is a hazy golden look, similar to bluemoon or shock top. Although its a dry hopped brew, the bitterness is not that strong. It has undertones of fruits with a spice to the after taste. I would drink this beer again...Definately different for an IPA.
★
381 characters

3.88
/5
rDev
+6.3%
look: 4 | smell: 3.5 | taste: 4 | feel: 4 | overall: 4
Comes out of the tap a hazy honey-golden with a thin white head. Hoppy aroma has a firm fruity undertone. Richly hoppy yet scarcely bitter flavor has a citrus undertone with lemon and grapefruit notes and a hint of pear. Fizzy, edgy, lively texture leaves a fruity and hoppy finish. Best of luck, Red Hare - may you hop into prosperity and success!
★
348 characters
2.83
/5
rDev
-22.5%
look: 3.5 | smell: 3 | taste: 2.5 | feel: 4 | overall: 2.5
16 ounce pour - $5.25 at Taco Mac in Woodstock, Georgia.
Appearance: Copper-hued body, quite hazy, and topped with a very thin, snow white head. Small scattering of lace on the descent.
Smell: Mostly, it's just a grainy nose with some small hints of pithy citrus. Given patience and time to warm didn't change things, it's just not the perkiest of aromas.
Taste: A firm, harsh graininess overlaying the pale malt base and barest hint of lightly sweet toffee. Citrusy hops push in, pithy, lightly tasting of white grapefruit and with some supporting resinous elements. Moderate bitterness. Very drying, still quite grainy, and lightly bitter finish with an enduring pithy hint.
Mouthfeel: Medium-bodied. Medium carbonation.
Overall: This one started with the exact same husky, graininess that their Long Day Lager had, leaving me, for a brief second, to wonder if I'd somehow been served the same beer. It's got that astringent quality like there's some oversparging or overboiling going on. I'd say some tweaks are needed here, but, who knows, maybe this is what they had in mind.
★
1,085 characters
Gangway IPA from Red Hare Brewing Company
83
out of
100
based on
39
ratings.