Dismiss Notice
Dismiss Notice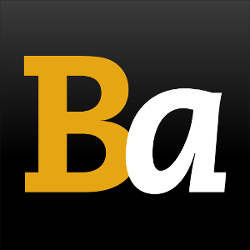 Join Our Email List →
And we'll send you the latest updates and offers from BeerAdvocate, because knowing is half the battle.
Dismiss Notice
Straffe Hendrik Quadrupel
- Huisbrouwerij De Halve Maan
| | |
| --- | --- |
| Educational use only; do not reuse. | |
Reviews: 161 | Hads: 637
4.2
/5
rDev
+3.2%
look: 4 | smell: 4 | taste: 4.5 | feel: 4 | overall: 4
11.2oz brown glass pry-top bottle. Label notched L:C, D, 13. Purchased at Winooski Beverage Warehouse.
Pours a deep, dark brown with frothy khaki head, looking like a traditional Quad. Nose is very bready and yeasty. Smells like freshly baked baguettes and caramels. Palate is structured and firm, a little booze slips through as heat. Not overly sweet, but flavors of milk chocolate and caramel dominate. Doesn't have the "classic" Quad fruitiness.
I rather like this brew as it's quite unique. If you're expecting the big dark fruit and leather thing that you get from Gouden Carolus or La Trappe's dark brews, you will be surprised. Gets big points for a unique interpretation of the "Quad."
★
696 characters

4
/5
rDev
-1.7%
look: 4 | smell: 4 | taste: 4 | feel: 4 | overall: 4
Pours a deep amber to brown-ish in color with a tan head. In the aroma, sweet alcohol, nutty, and some dark fruit. In the taste, sweet nuttiness, alcohol, and a mixture of raisin and figs. A smooth and medium bodied mouthfeel, with and dry dark fruitiness, especially raisin in the aftertaste. Dry and nutty, with a nice presence of dark fruit.
★
344 characters

3.8
/5
rDev
-6.6%
look: 4 | smell: 4 | taste: 4 | feel: 3 | overall: 3.5
Bottle shared at the May Santa Cruz tasting. Pours a dark cola color with a poofy tan head. Aromas of yeasty brown bread, candi sugar, vanilla, alcohol. Flavors of dark and red fruits with coriander, fruitcake, raisin, vanilla, licorice, and booze. A bit too hot and perfumey on the palate at 11 percent.
★
304 characters
3.88
/5
rDev
-4.7%
look: 4 | smell: 3.5 | taste: 4 | feel: 4 | overall: 4
A rather hard to find one at John's in Iowa City.
Pours an uncontrollable light tan head that leaves nice lacing. A pretty dark brown body but it can be seen through.
Nose has cherries at first, but afterwards has a dark fruit and alcohol smell.
Taste is dark cherries and earth.
Mouth feel has nice carbonation with not really heavy mouth feel for a strong one.
Overall this is a tasty beer.
★
399 characters

3.53
/5
rDev
-13.3%
look: 4 | smell: 3.5 | taste: 3.5 | feel: 3.5 | overall: 3.5
this beer pours dark brown/black, looks like purple along the edge. Somewhat dense foamy head, off-white
Aroma is sweet. Baked caramel and sweet bread. Fruity a bit like red plum and Gala apple.
Not quite the flavors I was expecting. Very sweet, but I didn't get the soft banana or orchard fruits. More plum, dark cherry, Jolly Rancher-purple. Overripe apple on the end though. Boozy
Sweetness hampers this beer a bit. Finished a bit twangy and sugary. Booze thins it out. Character is a puzzle
★
498 characters
2.71
/5
rDev
-33.4%
look: 4 | smell: 3 | taste: 2.5 | feel: 2.5 | overall: 2.5
Bottle from Beer Planet in Brussels. Split with a friend. From notes.
A - Poured a really dark, hazy brown. Some slight carbonation came up with a nice creamy one finger beige head. Good finger of retention but not much lacing.
S - Lo's of yeast, some sort of woody character, and fruit. Not entirely what I look for in a Quad. Lacks that rich dark fruit note.
T - Significant dark fruit improves up on the aroma quite a bit. Lot's of yeast. Sugar. Really yeasty and quite a fair bit of spice.
M - Strong carbonation and a medium body. Yeasty and spicy lingering notes. Body seems thin.
O/D - Not a big fan. An OK Quad but not what I look for. Too much spice and yeast and I could never have a full bottle of this.
★
719 characters
2.98
/5
rDev
-26.8%
look: 4 | smell: 3.5 | taste: 3 | feel: 2 | overall: 2.5
A - It pours a cola-brown, capped with a big khaki head.
S - The nose seems quite nice - but also quite different than most Quad/BSDA. There is a sort of woody-medicinal sharpness that seems like brettanomyces, but I don't think it actually is. Pale and pils malt seem evident, as does candi sugar and aged hops. Fruity notes of apple, pear, apricot, plum and banana are present, but not in the way one would generally expect.
T - The taste is not quite there; I wasn't sure how this was going to go down, given the unusual specificities of the aroma, but it is a letdown overall. The alcohol is way too strong here; its as if someone poured vodka into a Grimbergen or Corsendonk brown. As for the nuances, there is some medium and dark fruity notes (not enough), and a lot of pale malt minerality. This would make for a decent Tripel/BSPA, save for the color; as a Quad or BSDA, it is lacking the richness, complexity and decadence necessary.
M - Bad. Champagne-esque carbonation; prickly and somewhat thin.
O - As referenced earlier, this beer tastes, smells and feels like a Tripel. Way off the mark for the style, and not great regardless of style consideration.
★
1,170 characters
4.11
/5
rDev
+1%
look: 5 | smell: 4 | taste: 4 | feel: 4.5 | overall: 4
Served out of a bottle.
The appearance is spot on what one would expect with a nice frothy and foamy head that took a while to relax.
I'm having it colder than I should but here we go:
Smell is bready with almost an oat characteristic. Very nice lace is forming that clings to the glass like a dress.
The taste is slightly booze oriented for my liking. Lots of carbonation - border line too much for my liking. Champagne esque carbonation that is aggressive throughout giving a tingly mouthfeel.
As it warms the malty characteristics shine through more. Dark plum flavor and smell is developing. Almost like a plum/fig spread on top of a thick slice of multigrain bread.
Not my favorite Belgian quad but a nice break from the rochefort and saint bernardus I so thoroughly enjoy. The lace is truly spectacular on this guy.
★
832 characters

4.13
/5
rDev
+1.5%
look: 4.5 | smell: 4 | taste: 4 | feel: 4 | overall: 4.5
I bought this new Quad at Dranken Geers in Gent when i was there two weeks ago. The woman behind the counter advised me to try this one out.
I must say that this is a good quad, not the best there is, Westy 12, Pannepot, Amatus and Rochefort 10 are (much) better but hey, with those beers we talk about worldbest beers.
Poured the beer i my small Wesyvleteren tasting glass. The beer looks absolutely great. A very darkbrown/deepdarkred fluid with a very decent two finger lightbrown head which stays for quit a while. The is lots of carbonation going on in the glass.
The sweet smell of candisugar comes in the nose.
Taste is good but the carbonation is a bit too much in the mouth (and i like carbination!) it feels like a small carbonationexplosion in the mouth.
The alcolhol is well hidden and overall i have to say that this one is a very drinkable quad. I would like to see how this beer is when you age it a few years, it can only get better.
★
954 characters
4
/5
rDev
-1.7%
look: 4 | smell: 4 | taste: 4 | feel: 4 | overall: 4
Quad, relatively new product from this brewery.
Colour brown, with beige head. Big head, a lot of carbonation in the clear(!) drink.
Smell of caramel, dark fruits, some floral components, some alcohol too.
Taste is full malty, sweet. Dark fruit, caramel, koriander.
Medium to full body. lingering taste. In many ways it reminds of Rochefort 10. It's just not as chewy and complex.
It's a good drinkable beer. the 11% is not a big problem. It's covered well enough.
★
464 characters
3.98
/5
rDev
-2.2%
look: 4 | smell: 3.5 | taste: 4.5 | feel: 4 | overall: 3.5
Served on tap into a branded tulip at Cambrinus in Bruges.
A: Blackish purple on first glance, but red notes in the edges when held to light. 2 finger light tan head with good retention.
S: very sweet aroma of sugared dark fruits and jam. Yeast character subdued. Very sweet smelling with brown sugar rounding things out.
T: Sweet in the taste as well. Berries mainly. Slightly nutty character. Finishes long with a butterscotch and caramel note covered by yeast and brown sugar.
A good quad overall, and must be some special offer since I didn't even see this at the brewery.
★
588 characters
Straffe Hendrik Quadrupel from Huisbrouwerij De Halve Maan
91
out of
100
based on
161
ratings.