Dismiss Notice
Get 12 monthly issues of BeerAdvocate magazine and save $5 when you select "auto-renew."

Subscribe now →
Dismiss Notice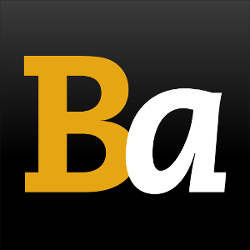 Join our email list →

And we'll send you the latest updates and offers from BeerAdvocate, because knowing is half the battle.
Adam's Stout
- Liquid Hero Brewery
| | |
| --- | --- |
| Educational use only; do not reuse. | |
Reviews: 10 | Hads: 67
2.76
/5
rDev
-18.1%
look: 2.75 | smell: 3.5 | taste: 2.5 | feel: 2 | overall: 2.75
Not one of the better stouts I've had. There was only a thin layer of foam that disappeared almost instantly, with zero lacing, and then almost no carbonation from that point on. Smelled like roasted coffee and vanilla beans, so it seemed pleasant. The taste was artificial-esque and too sweet, and not much coffee coming through, just a vague charred flavor and vanilla candy. The feel was syrupy and sticky. Between the syrupy feel, the sweetness, and the lack of carbonation, it was a lot like a flat vanilla Coke someone spilled some coffee in. I think if it was just more carbonated it wouldn't feel so heavy and cloying (ironic considering all the older reviews say it's too carbonated, maybe the brewery overcompensated?).
★
729 characters

2
/5
rDev
-40.7%
look: 2 | smell: 2 | taste: 2 | feel: 2 | overall: 2
Had a can less than a month from when it was canned. The beer was completely flat and tasted of cardboard. Local friends say its better, so hopefully just a canning issue.
★
173 characters

3.55
/5
rDev
+5.3%
look: 3.5 | smell: 3.5 | taste: 3.75 | feel: 3 | overall: 3.5
This is not a bad brew but it is way too carbonated and it gets in the way of enjoying it properly. If you can get to the liquid, then it has a pleasant vanilla/chocolatey taste. This beer can and should improve once the carb issue is solved.
★
242 characters

3.62
/5
rDev
+7.4%
look: 3.75 | smell: 3.5 | taste: 3.75 | feel: 3.5 | overall: 3.5
This looks more like a porter than a stout; hopefully I am not being too picky about that. Taste has some nice roasted tones. Very mild malt sweetness. Vanilla tones too. Decent enough, I guess. Kind of uninspiring.
★
215 characters

3.66
/5
rDev
+8.6%
look: 4.25 | smell: 3.75 | taste: 3.5 | feel: 3.5 | overall: 3.75
Poured from a 12oz can that produced insane head. Maybe 6 fingers or more from a moderate pour. Loads of carbonation. Dark chocolate brown color with think brown head that lingers and laces. I'm impressed already and wasn't expecting much. Aromas of coffee beans, but not overpowering espresso, with cocoa and dark chocolate. Very traditional old school stout smell. Taste is bitter dark chocolate, coffee and vanilla It is not a complex beer. Vanilla is real subtle. I taste it in aftertaste only. Barely bitter in my book. Lighter in the mouth than it looked which is a little disappointing. Goes down dry and smooth. Had an all world look to it, smell wasn't bad either but a little thin in the mouth and on taste. I could drink a few of these watching a game though. Great tailgating stout.
★
809 characters

3.5
/5
rDev
+3.9%
I have been slacking where The CANQuest ™ is CANcerned, reducing and eradicating my interminable bottle backlog, but I am now rededicated to the real mission, which is to review EVERY CANned beer in existence. I love the guys at Liquid Hero and have even been over to visit their digs in York, PA. When they began CANning, they knew of my affinity for beer in metal cylinders and began bringing me some at various events. Things bogged down while awaiting picture approval, but now, all is in readiness.
From the CAN: "When we were brewing in our garage, Adam was our very first Brew Pal; helping us brew beer on several occasions. Once, he asked if we could brew a stout. So we did and shared it with him and we simply named it Adam's Stout. The recipe has changed since then, but the name stayed the same! Cheers! [undersigned] Matt [,] Josh & Christian".
There are so many things that I love about CANned beers, BPA be damned! One is the auditory nature of the Crack!, usually followed by the visual of looking into a brimful CANtainer, proceeded by an inverted Glug, resulting in a pseudo-cascade. This one had all of the above! The three-plus fingers of dense, deep-tan showed no signs of letting up, so I took a diacetyl rest and surfed the 'net while waiting for it to fall. At last! But look at all of that sticky lacing it left behind! Who is going to clean that up? Adam had better plan on coming by, since it was his beer to begin with. Color was Opaque Black (SRM = 44), allowing zero light penetration. Nose was very roasty and smoky, but I was not really smelling much in the way of vanilla. Mouthfeel was full and creamy. The taste was not as bitter and charcoal as I girded myself for, based on the nose. Instead, it had more of a coffee ice cream flavor. I like coffee ice cream, so there was no problem in terms of taste. However, if you were expecting a vanilla-driven experience, you would be in for a letdown. Finish was dry, smoky, slightly bitter, but definitely a stout.
★
2,008 characters
3.67
/5
rDev
+8.9%
look: 4.75 | smell: 4 | taste: 3.25 | feel: 3.75 | overall: 3.75
A-almost perfect looking beer! Plus a deep black color with excellent light brown head that lasts and lasts. There is a quarter inch thick ring of lacing the entire time. The lacing actually sticks to the glass and stays there! Only one beer I've ever had that looks better...Guinness.
S-coffe bean and cocoa bean shine through. Typical stout smell.
T-bitter dark chocolate and coffee taste. Not much complexity or balance. I do not detect the vanilla at all but wish I did. This beer could use something sweet to counter the bitter.
M-full bodied and smooth. Goes down smooth. Little dry but good.
0-appearance is the star here. Smell is great but the rest is average. I like that it's in a can though. Good to take to the races!!
★
735 characters
3
/5
rDev
-11%
look: 3 | smell: 3 | taste: 3 | feel: 3 | overall: 3
Dark brown body, red-brown highlights, topped by four fingers of light tan rocky foam.
Stretchy lace.
Roast coffee/mocha aroma.
Roast coffee notes. Not much else. Not getting any vanilla (or chocolate notes for that matter. Very mild hoppiness/bitterness.
Smooth medium, maybe medium plus mouthfeel.
Inoffensive, but not much else.
★
335 characters

3.56
/5
rDev
+5.6%
look: 4 | smell: 3.5 | taste: 3.5 | feel: 3.25 | overall: 3.75
Review from notes taken a few months ago. On tap at Als served in a pint. The brew appears black in color with a thin tan film that leaves stringy fingers of lace on the glass. Some brown clarity is seen around the edges.
The smell includes notes of vanilla and roast. A bit earthen with muted notes of chocolate.
The taste is earthen with a minor herbal hop flvoring. Some minerals and citrus with stale coffee. A bit of vanilla is faintly noticed into the aftertaste.
This is a medium to lighter bodied brew with a moderate to low level of carbonation. It is overall not terrible but it really is quite lackluster and forgetable.
★
634 characters

3.79
/5
rDev
+12.5%
look: 4 | smell: 4.25 | taste: 3.5 | feel: 3.75 | overall: 3.75
First had: on tap at Liquid Hero
Dark brown-black pour, with a small tan head that sank to a ringlet. Nice nose, plenty of vanilla, with a dark malt roastiness. Strangely, the taste didn't quite live up to the aroma. The vanilla seemed less pronounced, standard roasty malts, with a fair amount of bitterness in the finish. Body was medium, maybe a bit on the thin side for a stout, but still robust enough to be enjoyable.
★
426 characters
Adam's Stout from Liquid Hero Brewery
80
out of
100
based on
10
ratings.