Dismiss Notice
Get 12 monthly issues of BeerAdvocate magazine and save $5 when you select "auto-renew."

Subscribe now →
Dismiss Notice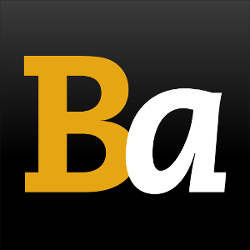 Join our email list →

And we'll send you the latest updates and offers from BeerAdvocate, because knowing is half the battle.
Party Boat IPA
- Port Jeff Brewing Company
| | |
| --- | --- |
| Educational use only; do not reuse. | |
Reviews: 15 | Hads: 100

4
/5
rDev
+3.9%
Port Jeff Brewing "Party Boat India Pale Ale" 7.7% ALC/VOL
12 oz. can, "06/04/14 IHC"... I'm assuming that's the canning date as it's quite fresh.
$2.70 @ Stinky Brklyn, 215 Smith St., Brooklyn, NY
Appearance: Hazy deep-amber / orange. Pillowy off-white head holds very well. Very good lacing. Seemingly moderate carbonation based on slow-rising tiny bubbles.
Aroma: Pungent, pineapple, pine, citrus, some malt. It could be brighter; and there is a kind of off-note that leaves it with a bit of a "Pine-Sol" character. Overall, still very good.
Flavor: More malt shows up, which is nice. Solid pine flavor backed by citrus fruit, pith, and pungency. The malt combines with the hops across the middle to deliver a sweet dollop of soft tangerine. Pungent and herbal in the finish. Solidly bitter. No sign of "Pine-Sol". Aggressively hoppy but somehow balanced - the moderate carbonation probably helps with that. Alcohol never shows, but you will feel it.
Mouthfeel: Wide, smooth maltiness with just a delicate tingle once it's been poured and warmed a little.
Overall: Credit for going to the level of intensity that the hops offer. It's a bit of a wild ride. Drinkability suffers, but that's a trade-off I'm willing to take. If you love hoppy beers this one should probably not be missed.
★
1,293 characters

3.99
/5
rDev
+3.6%
Acquired from Cuzco so a big "Thank You" goes out to him. Poured from a 12oz can into a US tumbler pint glass.
A: The beer is a deep gold color, with a thin off-white head that fades quickly and leaves a thin lace on the glass.
S: The aroma contains earthy hops, fruity citrus and caramelized malts.
T: The taste starts out with some mild sweetness from flavors of caramel and citrus. Then a strong but not over-powering earthy hops bitterness comes in. The malt character is hearty and brings a good balance. The after-taste is slightly hoppy.
M: Crisp and smooth, medium body, light-to-medium carbonation, finish is clean.
O: Tasty, goes down easily, not too filling, decent kick, good representation of style, this is a solid IPA to drink for a long time.
★
768 characters

3.94
/5
rDev
+2.3%
look: 4 | smell: 3.75 | taste: 4 | feel: 4 | overall: 4
This is a nicely done ipa. Consistent with a profile that doesn't get obnoxious. Pine is there, sort of a bit of resin; it's earthy. Seems very east coast in its execution. Thick feel on it. A nice sipper, which is definitely the way to approach this one. Glad to try something from this brewery.
★
296 characters

3.82
/5
rDev
-0.8%
look: 3.75 | smell: 3.5 | taste: 4 | feel: 4 | overall: 3.75
32 oz growler filled at Yorktown Bev in Yorktown , NY
Pours darker almond amber, sturdy khaki head, lasts nicely. Then leaves decent looking high light sheeting and strands of lace.
I just get some malt and dusty hops on the nose.
Full bodied and fairly balance IPA....Maple malts provide a nice comfortable and tasty base, moderate and understated grainy hops add the intrigue and provide the interest. Smooth drinking and solid if unspectacular offering.
★
459 characters
4.1
/5
rDev
+6.5%
look: 4 | smell: 4 | taste: 4.25 | feel: 4 | overall: 4
On draft at The Lark, East Northport, NY.
Poured a hazy, yet bright brassy hue with a one finger frothy white head. There was good retention and lacing.
The smell featured balmy waves of tropical fruit and pine.
The taste consisted of a resinous upfront hop, offering spicy pine and round pineapple notes. Soft malts exhibited as well.
The mouthfeel was toward the fuller side of the style.
Overall a tasty hop forward IPA.
★
433 characters

3.88
/5
rDev
+0.8%
look: 3 | smell: 3.75 | taste: 4 | feel: 4 | overall: 4
Quite hazy amber color with a one finger head with short to medium retention and leaving scattered laces.
Nice citrusy aroma with grapefruit, very fresh oranges, pineapple and caramel malt.
Nice flavor full of resins, pine, grapefruit, slightly toasted malts, spices and American yeast. Deliciously dry and bitter aftertaste with a good duration. It made me sneeze a few times, meaning passed the hop test.
Medium body with perfect carbonation. Alcohol of 7.7% abv is very well hidden.
Positive surprise (ps. It is fresh), it doesn't start so great, but it got a quite decent and bold flavor going on. It did beat the other three IPAs I just had from three well known brewers. Interesting how it has shown improvement noticeable in the most recent comments. So, keep the good work. Sure worth a risk.
★
800 characters
3.74
/5
rDev
-2.9%
look: 3.25 | smell: 3.5 | taste: 4 | feel: 3.5 | overall: 3.75
picked up a 16oz fill of this the other day. enjoyed from a blue point snifter while watching the giants season opener.
a - brew poured a transparent amber orange with a thin head that was gone quick. spotty lacing. slight visible carb.
s - juicy but malty. fruity. apples and pears. kind of nice.
t - wow...really comes alive on the taste. very fruity. again, apples and pears with a tropical vibe to the hop. fairly dank and rich.
m - medium bodied to full. bitter finish. the bitterness is on the tail of the feel and thickens things up on the beer. carbonation is soft.
o - overall a nice ipa. not really hoppy in the way that you'd expect an ipa to be hoppy with the big citric flavor...more on the backend in the bitter tail to the feel. the flavor is quite pleasant with soft tropical fruits.
★
804 characters

3.7
/5
rDev
-3.9%
Pours a hazy golden honey color with a frothy off-white head, lots of big bubbles. 3.75
The aroma is of tropical fruit hops. Lots of pineapple and some pine and grapefruit rind. Light bready notes from the malt. 3.75
The taste is more bitter than the aroma. More pine and resin come through. Some pineapple and apricot. Big chalky aspirin finish. 3.75
The beer has a moderate body with semi-soft carbonation. Quite bitter and dry on the palate. Lingering bitterness. 3.5
A quite bitter and dank IPA. Its a bit boozy but it doesn't come through all that much. 3.7
★
577 characters

3.74
/5
rDev
-2.9%
look: 3.5 | smell: 3.75 | taste: 3.75 | feel: 3.75 | overall: 3.75
On tap at the Lark, pours clear golden color with a foamy 2 finger head that faded and left minimal spotty lacing.
Smells and tastes of caramel, grapefruit, brown sugar, roasted grains, wheat bread, graham cracker, orange peel, piney hops, toffee, cinnamon and light spices that trails off with bread crust. The hops come through more in the second wave with sweet malt, citrus hops and some spicy floral hops.
Smooth and balanced, this is a fine local IPA.
★
460 characters

4.14
/5
rDev
+7.5%
look: 4 | smell: 4.25 | taste: 4 | feel: 4.25 | overall: 4.25
32oz Growler.
Light amber color with good carbonation. Great smelling tropical fruits, citrus, a little pine. Very strong citrus taste. Really nice sticky mouthfeel. Wasn't expecting this to be as good as it was. PJ not known for their IPAs. Would recommend and can't wait to try more.
★
286 characters

3.97
/5
rDev
+3.1%
look: 4 | smell: 3.75 | taste: 4 | feel: 4.25 | overall: 4
Picked up a half growler of Party Boat on a ferry trip to Port Jeff. I recommend the trip. Small but cool tasting room, nice and knowledgeable guys on call.
A: Pours hazy and amber, a little on the dark side. Nice and vibrant in the light. About a half finger of white head that settles into a ring.
S: Citrus hops, caramel malt. Smells nicely balanced. A little soapy.
T/M: Nice mixture of hop flavors -- mostly on the citrus side. Robust malt backbone. Distinct caramel malt flavor on the finish. Good hop bitterness nicely balanced by some malt sweetness. Moutfeel is medium, a little sticky, low-ish carbonation. The half growler goes down fast and easy.
O: Strong effort from Port Jeff. A nicely balanced and flavorful IPA.
★
732 characters

4.11
/5
rDev
+6.8%
look: 4.25 | smell: 3.75 | taste: 4.25 | feel: 4 | overall: 4.25
Direct from the PJ brewery. Bottom filled into growler and poured into glasses several hours later.
Surprisingly not too carbonated, a lot of GOOD body and texture,
Citrious notes but not too Piney, touch of malt feel on the tongue. Great mouthfeel for an IPA
★
259 characters

3.25
/5
rDev
-15.6%
look: 3 | smell: 3 | taste: 3.25 | feel: 4 | overall: 3.25
Pours an amber-ish color with little white foam. Head dissipates quickly, essentially no lacing. Citrus on the not so powerful nose. Good flavor, plenty of hops, pine, citrus, and bitterness. Really nice mouthfeel. A solid, drinkable IPA.
★
238 characters
4.06
/5
rDev
+5.5%
look: 4 | smell: 3.5 | taste: 4.25 | feel: 4.25 | overall: 4.25
Pours a hazy golden amber ale.
Mild hoppy smell.
Hoppy and sweet on the initial sip. A really nice hop profile comes around with a bunch of bitter and piney hops. A big improvement from the nose. Solid mouth feel, tasty, and enjoyable.
Pretty good shit for a local and now canned for the go.
★
296 characters
5
/5
rDev
+29.9%
look: 5 | smell: 5 | taste: 5 | feel: 5 | overall: 5
Very citrus based. Extremely drinkable. Leaves amazing resiny taste in the back of mouth after drinking. It's like a Florida citrus garden French kissed me.
★
156 characters
Party Boat IPA from Port Jeff Brewing Company
86
out of
100
based on
15
ratings.