Dismiss Notice
Get 12 monthly issues of BeerAdvocate magazine and save $5 when you select "auto-renew."

Subscribe now →
Dismiss Notice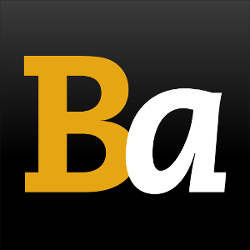 Join our email list →

And we'll send you the latest updates and offers from BeerAdvocate, because knowing is half the battle.
Hop Cakes
- NoDa Brewing Company

Educational use only; do not reuse.

Brewed by:
NoDa Brewing Company
North Carolina, United States | website

Style | ABV
American Double / Imperial IPA | 10.00% ABV

Availability: Rotating

Notes & Commercial Description:
Beer added by: Bung on 03-03-2013

NoDa Brewing will release four-pack cans of Hop Cakes, a double IPA brewed with maple syrup, at the taproom this Monday, Feb. 9. The cans will be distributed around town starting the next day, but if you want to try it on tap head to the brewery this Friday, Feb. 6 (kegs, too, will make their way to area bars next week). This beer first appeared as a small-batch NoDable beer almost three years ago when head brewer Chad Henderson interrupted a lumberjack convention to tell them about the beer. The brewery has since brewed larger amounts and had it on tap at the brewery, though not often. This will be the first time they have packaged the beer. This is the second in the brewery's line of specialty cans. The first, Hoppy Holidays, was released last December. Though it was distributed to many bottle shops around town, Hoppy Holidays didn't last long on the shelves. At more than 3,000 four-packs, Hop Cakes will be much more plentiful than Hoppy Holidays. Still, it's limited. I'd recommend trying to find it sooner rather than later, as it's sure to sell like — well, you know.
Reviews: 13 | Hads: 118
4.01
/5
rDev
-2.7%
look: 3.75 | smell: 4 | taste: 4 | feel: 4.25 | overall: 4
On tap at Michael Alexanders in Charlotte. Big double with big hop flavor. Yes this is close to pumped up HDR. You can pull out similar hop flavor if you know HDR well enough, just a little bolder and not as crisp and clean. Smell is boozy and hits your mouth initially boozy, then mellows. Mouthfeel is smooth with an easy bite for such a high ABV. Sweetness is noticeable start to finish. Well made, great hop mix like HDR. I think I'd like to see a bit more malt backbone and less sweetness but this is Hop Cakes!!!
★
518 characters

3.83
/5
rDev
-7%
look: 4 | smell: 3.5 | taste: 4 | feel: 4 | overall: 3.75
Had this on 2015-03-15 in Columbia, PA from a 16 oz can
A - Mildly hazy, burnt orange with a 2-finger white head and nice lace.
S - Mostly a dank aroma with some cereal and just a bit of maple sweetness. Smells like a DIPA past its prime.
T - Hop forward dank and bitter, toasted batter, pine, sweetness that isn't obviously maple, and citrus zest bitterness that lasts a long time; more than I expected from a beer wanting to emphasize maple syrup. This improved as it warmed; emphasizing more of the sweetness but I could have used more maple flavor and grain to offset the bitterness.
M - Medium-heavy body and light-medium carbonation. Resinous and quite prickly.
O - A decent-but-not-great DIPA. For comparison, I much-preferred this year's Bell's Hopslam (2015).
★
780 characters

3.9
/5
rDev
-5.3%
look: 3.75 | smell: 3.75 | taste: 4 | feel: 3.75 | overall: 4
Lots of HDR comparisons, but this beer is an entire different beast. Great balance between the hops and the single syrup malt. Hops shine in a can dated a little more than a month ago. Smooth, almost creamy mouthfeel and well hidden alcohol for a 10%+ beer. I loved Hop Drop when it first came out, and the cakes have restored my faith in a brewery that I felt was otherwise starting to cater to the snob conscious. (just stop putting TM after your beer names, please).
★
469 characters

4.25
/5
rDev
+3.2%
look: 4.25 | smell: 4.25 | taste: 4.25 | feel: 4.25 | overall: 4.25
Hop Drop on steroids. I wish the maple syrup came through more, but this is a solid, smooth 10+% ABV that hides the alcohol very well. Another winner from NoDa.
★
160 characters

4.34
/5
rDev
+5.3%
look: 4 | smell: 4.25 | taste: 4.5 | feel: 4.25 | overall: 4.25
Poured into a Funky Buddha Brewery snifter. Bottom of can says 02/09/2015.
A- Pours a dark amber color with a 1/2 inch off-white head that retains well before becoming a thick ring around the edge of the glass and a small side patch of bubbly surface foam. Semi-resilient lacing leaves a thin jagged ring behind.
S- Has that cereal grain sweetness that I like so much about Hop Drop coupled with the maple syrup sweetness. The hops meld in with this sweetness seamlessly.
T- Maple and cereal grain sweetness at first, then the hop bitterness slowly creeps in and then you're left with a bready aftertaste. At first I can't believe this is actually 10% ABV but after a few sips right in a row I taste the booze. Still, incredibly smooth and enjoyable.
M- Oily and slick with medium carbonation and a body leaning toward the fuller side.
O- So glad I was able to snag a can of this since it's a unique and super tasty take on the Double IPA style.
★
959 characters

4.25
/5
rDev
+3.2%
look: 4.25 | smell: 4.25 | taste: 4.25 | feel: 4.25 | overall: 4.25
From a growler poured into a tulip glass.
A - Pours a mainly clear with a touch of hazy ruby orange. One finger head that dissipated quickly.
S - Hops, front and center. A smidge of alcohol. Grapefruit/citrus.
T- Again, the hops dominate, and they are of the resinous, dank variety. Slight sea salt/onion, but not in a bad way. There is some malt/sugar sweetness, but you don't pick up much of the syrup until it gets warm. Butter.
M - Carbonation is mid-level, not sticky as you would expect, the feel is pretty crisp and clean and easy for a 10%er.
O - A solid DIPA, the only wish would be more of the syrup notes in the taste. The hops here (like the Hop Drop) are stellar. If I had to guess, I would say that the syrup primarily added the ability to get to a higher heat %, and throw in a touch of color and a little warmth.
★
849 characters

3.37
/5
rDev
-18.2%
look: 3.5 | smell: 3.25 | taste: 3.5 | feel: 3.25 | overall: 3.25
A: Pours a murky honey color with a finger of beige head that fades into a thin ring with a little lacing.
S: Maple syrup, caramel malts, and some light tropical hop aromas like pineapple, melon, and apricots.
T: Maple syrup and caramel up front with sweet melon flavors followed by a resinous pine kick and finish that is both sweet and bitter.
M: Medium body with lowish carbonation, this beer is sticky sweet but avoids being watery.
O: An interesting and decent beer, overall. I love maple syrup and was excited for this, but the maple adds so much sweetness that it's reminiscent of countless IPAs that are past their prime.
★
639 characters

4.24
/5
rDev
+2.9%
look: 3.75 | smell: 4 | taste: 4.5 | feel: 4 | overall: 4.25
Pours into a tulip glass a duller medium golden with a thinner but lacey white head atop.Herbal and oeverripe tropical fruit -like hops dominate the nose with not any maple syrup notes the hops were large and in charge though.Big hops with note being overly sweet on the palate wich was great,tropical fruits with a touch of herb with only light sugary sweetness and alcohol,not getting the maple syrup though,maybe a hint in the back end.Love this beer,anytime you can find a DIPA that's not saturated in caramel/sugary sweetness it's a good thing,really like this beer.
★
571 characters
4
/5
rDev
-2.9%
look: 4 | smell: 4 | taste: 4 | feel: 4 | overall: 4
Appearance: Pours a clear amber color with a very modest head though it leaves a surprising amount of splashy lace
Smell: Piney hops buttressed by a hint of caramel
Taste: Caramel with a hint of maple in the backbone; by mid-palate, the piney hops grow bold and pithy bringing bitterness to the finish; in the aftertaste, the sweeter tones linger
Mouthfeel: Medium to full body with moderate carbonation
Overall: When I heard this had maple syrup, I was a bit concerned but the maple is very subtle here; just a well-brewed DIPA
★
533 characters
4.36
/5
rDev
+5.8%
look: 4 | smell: 4.25 | taste: 4.5 | feel: 4.5 | overall: 4.25
draft at beet study in chapel hill.
dark yellowish/orange color with a nice head. smell is very hoppy and a bit citrusy...hops much more prevalent than the citrus. taste is huge on piney goodness....a ton of hops here to balance out the maple syrup that was added and the beer doesnt taste sweet almost at all,...just a tad on the back end. just an amazing beer for 10.2% (undetectable) perfect body for an IPA with good carbonation.
overall one of noda's best and a top 5 NC IPA in my book. great job guys
★
508 characters

4.29
/5
rDev
+4.1%
look: 4.25 | smell: 4 | taste: 4.5 | feel: 4.25 | overall: 4.25
This must be a revamped recipe because I've had this in the past and it was underwhelming. This years is very hoppy with mild maple flavors. One possible answer is I drank something that was literally canned yesterday, so its ultra fresh. Nice job. Seek if you can
★
267 characters

4.21
/5
rDev
+2.2%
look: 4 | smell: 4.25 | taste: 4.25 | feel: 4 | overall: 4.25
Poured bright gold with about of finger of white head and good lacing. Smell is great out of the gate - lots of citrus and sweetness with a touch of more earthy notes. Fantastic smell, but nothing to signal syrup. Taste was exactly what I expected after that nose - citrus, a touch of pine, some tropical fruit as well. Still no syrup. Light bodied for a DIPA, but that's where the beer style for this one gets a little confusing. I taste nowhere near 10.0% in this this one. I would peg this as a great IPA with around 7.5% or 8.0% alcohol. Very easy drinking and much lighter than I expected - DIPA made with maple syrup painted a much darker, slow-drinking picture for me.
Great beer that I hope becomes a regular rotating/seasonal offering.
★
745 characters

4.06
/5
rDev
-1.5%
look: 4 | smell: 4.25 | taste: 4 | feel: 4 | overall: 4
Tap at Revolution. Standard bright gold pour, thin layer of white head laces nicely.
Aroma, big floral and citrus hops. Faint bread or more biscuit in the background.
Taste, citrus, especially grapefruit. Pine is pretty light. Faint malty background. Tastes more like a straight ipa, a very nice ipa though.
Maybe medium bodied, very easy drinking. For the size this is insanely easy to drink, little alcohol presence.
Brewed with maple syrup, not sure what it did other than give some color. This is a real nice ipa in a dipa name.
★
542 characters
Hop Cakes from NoDa Brewing Company
88
out of
100
based on
13
ratings.