Dismiss Notice
Dismiss Notice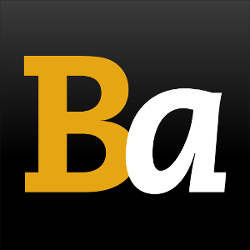 Join Our Email List →
And we'll send you the latest updates and offers from BeerAdvocate, because knowing is half the battle.
Dismiss Notice
Remy's Pappy
- Taps Fish House & Brewery

Educational use only; do not reuse.

Brewed by:
Taps Fish House & Brewery
California, United States

Style | ABV
Russian Imperial Stout | 12.00% ABV

Availability: Rotating

Notes & Commercial Description:
Beer added by: BierGiek on 02-16-2014

For Remmy's Pappy, we filled barrels from an exceptional Bourbon distillery with our award-winning Imperial Russian Stout and let them steep for many months the transformation result in a beer similar to our original Remy: rich and roasty, with incredible flavors of marshmallow, coconut, and dark fruit, with additional layers of chocolate ganache and rare whiskey goodness. Enjoy!
Reviews: 7 | Hads: 103
4.79
/5
rDev
+6.9%
look: 4.75 | smell: 5 | taste: 4.75 | feel: 4.5 | overall: 4.75
From a 750ml into a snifter
Vintage: 2013
APPEARANCE: The beer pours out dark brown, almost black, yielding a very thick, medium-heavy, creamy tan head with good retention. The head slowly fades away. It has a transparent black body with no carbonation evident, or lacing.
SMELL: There are lots of coconut, sweet vanilla cream, milk chocolate, oak, toffee, bourbon, and some clean dark chocolate notes.
TASTE: The bourbon, oak, toffee, vanilla, coconut are present at first taste . An intense long lingering finish full of oak, coconut, toffee, vanilla, and dark chocolate. After swallowing there are some very subtle hints of coffee left behind. This beer is very flavorful.
PALATE: With a medium body and light carbonation. It's light on the palate with a a very light hint of bourbon heat. It goes down smooth.
OVERALL: Outstanding beer! Was it perfect? No, but it's a great example of a very very well crafted Russian Imperial Stout. I highly recommend it...
★
971 characters
4.68
/5
rDev
+4.5%
look: 4.5 | smell: 4.5 | taste: 4.75 | feel: 4.75 | overall: 4.75
This is a great stout. Nose is sweet and a touch bitter. Body is smooth and flows on the tongue like nectar of the gods. Finish is the best part. No bite
★
153 characters

4.66
/5
rDev
+4%
look: 3.5 | smell: 5 | taste: 4.75 | feel: 4 | overall: 4.75
Thanks to Rado for sharing this one at AndrewK's tasting.
2013 vintage.
Pours an opaque black with a foamy dark khaki head that settles to wisps of film on top of the beer. Small streaks of lace form around the glass on the drink down. Smell is of dark roasted malt, cocoa, smoke, vanilla, toffee, maple, bourbon, and wood aromas. Taste is much the same with cocoa, vanilla, toffee, marshmallow, and bourbon flavors on the finish. There is a mild amount of roast and wood bitterness and an alcohol kick on the palate with each sip. This beer has a lower level of carbonation with a slightly crisp and medium bodied mouthfeel. Overall, this is a very good beer with lots of fantastic and complex aromas and flavors that make this beer one of the best bourbon barrel aged stouts I have ever tried.
★
798 characters
4.65
/5
rDev
+3.8%
look: 3.75 | smell: 5 | taste: 4.75 | feel: 3.75 | overall: 4.75
Bottle received in a trade about a year ago, finally opening it! '13 vintage, so Batch 1, as far as I know.
This one pours a basically still glossy black, with no head or lacing. Not the most appealing look, but that doesn't really matter when it comes to a beer like this.
This smells fuckin' fantastic, so much coconut and chocolate, with some oak and spicy bourbon. Can't wait to drink it.
Having only tried Pappy (20) once, I can sorta tell this was aged in Pappy barrels, though I have no idea what specific barrels it was aged in. The bourbon flavor is moderately strong, melded in well with everything else, both sweet and spicy. There's some spicy oak as well, with tons of chocolate and coconut. There's no roasted malt, but the non-sweet flavors coming from the oak and bourbon balance the other sweet flavors pretty well.
This is medium bodied, definitely not on the thick side for the style or ABV, like many people have said. It's definitely not thin, but it definitely could be a bit beefier.
This was absolutely excellent, top tier BA stout for sure.
★
1,070 characters

4.59
/5
rDev
+2.5%
look: 4.25 | smell: 4.5 | taste: 4.75 | feel: 4.5 | overall: 4.5
On tap in Brea. Bourbon really comes through, very smooth with a great finish. The smoothness reminds me more of bourbon county (in a good way). Definitely a beer worth seeking out.
★
181 characters

4.35
/5
rDev
-2.9%
look: 4 | smell: 4.5 | taste: 4.5 | feel: 3.75 | overall: 4.25
2013 bottle. Thanks Tim. Poured into a CCB snifter 7/19/2014.
Beer #1,000, Review #700.
A- Opaque pitch black body, with a one finger mocha head that is quite dense. Good retention. Thin streaks of lacing stick to the glass intermittently.
S- Huge chocolate fudge. Roasted malts, cocoa, vanilla, toffee, bourbon, oak, dark fruits. Complex nose that is packed full of all the aromas you would ever want from a BA stout. Some coconut along with the vanilla makes me think liquid marshmallows. Reminds me a lot of BCBS and to an extent, Rare. Gets even better as it warms up.
F- Roast malts, chocolate fudge, oak, bourbon. Similar to the nose, but the vanilla, dark fruits and chocolate fudge character seem to recede a bit in the background to the bourbon. The bourbon flavours on the finish are very clean and flavourful without getting too dominant. Quite well-done.
M- I have to agree with previous reviewers that for the amazing nose and complex flavours this beer delivers, the mouthfeel really hinders it's execution. It's on the thinner side of medium in body and is not very substantial on the tongue. Lower in carbonation as expected. Finish is chocolate fudge bourbon, slightly smoky and oaky but sweet.
O- This beer has all the markings of a top-shelf BCBS variant as far as the nose and flavour profile goes, but it lacks the vaunted thick, chewy mouthfeel. Definitely worth getting a bottle of if you've not tried it before, but there are BA stouts out there that offer a more complete drinking experience.
★
1,523 characters

3.96
/5
rDev
-11.6%
look: 3 | smell: 4.5 | taste: 4 | feel: 3 | overall: 4
Got this one from totoropanda a while back. Cheers for the set man!
From a 750 into a snifter
Vintage: 2013
APPERANCE: The bottle couldn't be any fuller. Pours out a transparent dark brown, almost black, yielding a two finger, medium, slightly creamy tan head with good retention. Head slowly fades to a full cap. Transparent black body with no carbonation evident. A ring and slight wisp remain but leave no lacing down the glass. Body is a little too transparent for the style but the head is better than the original Remy's.
SMELL: Like the original, this one smells great. Lots of coconut, sweet vanilla cream, milk chocolate, oak and toffee. Bourbon coconut cream with some smooth dark chocolate as well. Wonderful. Much the same as the original but with more coconut here. Excellent.
TASTE: Similar to the original Remy's. Bourbon, oak, toffee and coconut with vanilla cream up front. Almost identical. Bold and lingering finish full of oak, coconut, vanilla, toffee and milk chocolate, with a touch more wood and barrel and less dark chocolate bitterness than the original. Flavorful and barrel heavy. Lovely stuff.
PALATE: Medium body and medium levels of carbonation. Semi-creamy on the palate, a touch watery perhaps actually, goes down fine with a bit of a burn and finishes slightly sticky. Some heat ligners.
OVERALL: Like the original, this one is excellent and extremely enjoyable. The body is a little light and the feel could use some beefing up, but in the end, this is a decadent, barrel heavy imperial stout. Compared to its older brother, this one might have a bit more wood and coconut in the flavor profile, with less bitter dark chocolate as balance. Nevertheless, the differences are so minor that you could have told me it was the same beer and I would have believed you. Thanks again totoropanda!
★
1,842 characters
Remy's Pappy from Taps Fish House & Brewery
-
out of
100
based on
7
ratings.