Dismiss Notice
Dismiss Notice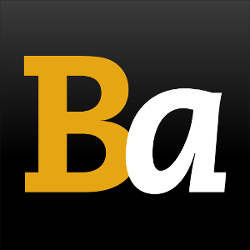 Join Our Email List →
And we'll send you the latest updates and offers from BeerAdvocate, because knowing is half the battle.
Dismiss Notice
Vienna Country Lager
- Taps Fish House & Brewery
Reviews: 9 | Hads: 12

3.48
/5
rDev
-5.2%
look: 3.5 | smell: 3.5 | taste: 3.5 | feel: 3.25 | overall: 3.5
On tap at Tony's Darts Away in Burbank, CA.
Pours a clear golden-orange with a foamy beige head that settles to a partial film on top of the beer. Small streaks of lace form around the glass on the drink down. Smell is of malt, grain, caramel, and slight grass aromas. Taste is much the same with grain, caramel, and grass flavors on the finish. There is a mild amount of earth bitterness on the palate with each sip. This beer has a low level of carbonation with an almost flat and medium bodied mouthfeel. Overall, this is pretty good beer that is tasty but the carbonation level on this one is too low in my opinion.
Serving type: on tap.
★
643 characters

4.42
/5
rDev
+20.4%
look: 4 | smell: 4.5 | taste: 4.5 | feel: 4 | overall: 4.5
Nice crisp golden appearance. thin white head with medium carbonation. Very inviting as an accompaniment to brunch.
Refreshing malty aroma. Not sweet but crisp with a bit of earthy hoppiness.
Light and cleansing on the palate. Clean and very well made. Malts and hops handled really well and supremely balanced.
One of the best lagers I've had in a while. Kudos to the brewer. My first beer during the visit and a good sign of things to come.
★
447 characters
3.93
/5
rDev
+7.1%
look: 4.5 | smell: 4 | taste: 4 | feel: 4 | overall: 3.5
Two finger fluffy yellowed head over a brilliant straw-golden liquid. Gorgeous. Smells vienna malt and floral hoppy just sitting on the table. To the nose, light malt, earthy hops, and hop-orange aroma. Some mineral and pils character, too.
Tastes moderate malt sweet with strong hop flavor and mild clean (but minerally) hop bitter. Malt is vienna (toasted bread) and that's about it. Hop flavor is very earthy herbally and much more potent than proper for the style. The minerally bitter really dries out the finish, which prevents any malt sweet from sticking. Orange aftertaste, like having had a mineral water spiked with a dash of bitters. Light in the mouth and strong stinging carbonation in the end combines with the high carbonate to really dry things out.
Pretty good representative of the style. Overall, it comes across like a beer that relies on mineral, rather than from effective use of hops to try to get the pilsner zip.
★
940 characters

3.46
/5
rDev
-5.7%
look: 4 | smell: 3 | taste: 3.5 | feel: 4 | overall: 3.5
On-tap at Taps
A: The pour is a golden amber color with a nice white head on it.
S: The nose is mostly bready and sweet, with just a faint floral hop aroma.
T: A nice sweet malt and wheat flavor that gives the beer a good bread type feel to it. The hops are mildly bitter and earthy and floral in nature.
M: The body is pretty good for a lager, we'll call it medium, with a lively carbonation.
D: A decent lager, but pretty boring overall. At least it wasn't just awful like some of their beers.
★
500 characters

3.48
/5
rDev
-5.2%
look: 3.5 | smell: 3 | taste: 3 | feel: 3.5 | overall: 5
A: poured a golden orange with yellow highlights that had a finger of head and left a little sticky lacing on the glass.
S: I get a grainy aroma with some malty sweetness with a hint of citrus, wheat, and slight spice notes.
T: it definitetly was big on the sweet malts on the taste as well with a very mild hop character and slight citrus notes like the nose.
M: light to medium body with a fair amount of carbonation that had a malty and mild bitter hop refreshing finish.
D: very drinkable refresshing beer that can easily be enjoyed on a hot summer day while having lunch outdoors.
★
589 characters
3.29
/5
rDev
-10.4%
look: 3.5 | smell: 2 | taste: 4 | feel: 3 | overall: 3.5
Taster glass, consumed 03/06/08.
Don't know why this beer is "retired" as I just had it three days ago at the brewery.
Anyway, it's a medium amber color with a thin skin of foam.
No aroma.
Smooth mouthfeel. Restrained maltiness up front, not particularly sweet. The end is unexpectedly complex, with a hint of peppery spice, some bitterness and a hint of sourness as well.
I would have assumed before trying it that this was going to be a Sam Adams knockoff, but it's actually an unusual and pretty drinkable variant on the style.
★
536 characters

3.85
/5
rDev
+4.9%
look: 3.5 | smell: 3.5 | taste: 4 | feel: 4 | overall: 4
Had this to wet my appetite (and for my 400th review), on to the beer:
The beer is a clear copper in appearance with a head that doesn't last too long. As for flavor, it's quite sweet. It reminded me of Sam Adams Boston Lager at the source, albeit with less hops. Quite enjoyable.
★
281 characters
3.63
/5
rDev
-1.1%
look: 4 | smell: 3.5 | taste: 3.5 | feel: 3.5 | overall: 4
Sampled at the Corona location this afternoon, won a silver medal at the 2004 Los Angeles County Fair
A-Medium amber color with brown highlights, small 1/4 inch white creamy head, not much retention, some lacing
S-Wheat, pears, apricots, spices, floral hoppiness, and tons of malt
T-Nice deep taste for a vienna lager, did not expect much from this one, but had a nice wheat flavor that had some sweetness and a somewhat bitter finish, nicely balanced overall, fruity tastes in the smell came out once it warmed, almost a hefeweizen but much thicker and darker
M-Medium body, chewy and dry mouthfeel, lots of carbonation, taste did not linger very long
D-Could drink a few pints of this, light on the stomach, low ABV, goes down easy and has some complexity
The brewmaster's special of the day that replaced the barlewyine a couple weeks ago, listed at 5.2% ABV, worth checking out if you see it on tap here
★
913 characters
3.83
/5
rDev
+4.4%
look: 4 | smell: 3.5 | taste: 4 | feel: 3.5 | overall: 4
I had this offering from Taps while attending their Spring Forward Beer Dinner on Wednesday. I was able to wrangle a growler fill from Victor, Taps' head brewmaster, after the dinner.
Vienna Country Lager had a clear light amber color, scarce carbonation and a one-finger light beige head that hung around for a minute or so before dying down to a thin cap, leaving no lace.
The smell had a fruity sweetness combined with an underlying wheaty malt aroma and a faint note of herbal hops. Medium-bodied and smooth, it had a pear-like fruity taste up front along with a solid malt backbone. The malt flavor lent a bit of a pilsener quality as did the modest herbal hops flavor which was picked up mid-palate. As I finished each mouthful, I got the flavor of wheat far back on the tongue. I asked Victor about it and he said they used a good percentage of wheat malts, thus the wheaty flavor.
Overall, this was my favorite beer of the dinner. It has good complexity and is easily drinkable. Glad I was able to get a growler for home and further *ahem* "analysis".
★
1,062 characters
Vienna Country Lager from Taps Fish House & Brewery
-
out of
100
based on
9
ratings.