Dismiss Notice
Dismiss Notice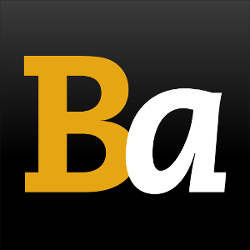 Join Our Email List →
And we'll send you the latest updates and offers from BeerAdvocate, because knowing is half the battle.
Dismiss Notice
Irie IPA
- Tighthead Brewing Company

Educational use only; do not reuse.

Brewed by:
Tighthead Brewing Company
Illinois, United States

Style | ABV
American IPA | 7.80% ABV

Availability: Year-round

Notes & Commercial Description:
Beer added by: elginirishpunk on 11-10-2011

A malty and complex IPA which supports the generous amounts of Chinook, Centennial, and Colombus hops. American Ale Yeast ferments this beer cleanly allowing the dank hop qualities to shine through.

134.1 IBU
Reviews: 10 | Hads: 128
3.05
/5
rDev
-20.4%
look: 3.5 | smell: 3.5 | taste: 2.75 | feel: 3 | overall: 3
8/2015...brewery draft. Pours cloudy copper, fast bubbles, some foam. Hoppy nose, resins. Heavy bitter overwhelms the malt and burns the palate. Resin-y taste as well. Harsh.
★
174 characters

4.14
/5
rDev
+8.1%
look: 4 | smell: 4.25 | taste: 4.25 | feel: 3.75 | overall: 4
Served on tap at the Oak Park Micro Brew Review. Appearance is a gold clear with soapy white head and nice retention. The nose is aromatic with juicy dry hops. Tropical fruit juice present with mangoes, pine, and a big of honey. The taste is sweet up front in the form of honey and caramel with a building pine bitterness as it goes. The finish is dry and slightly bitter. Mouthfeel is well carbonated and medium bodied. Overall, a very drinkable IPA which does not drink like it is 7.8%. The aroma hops are fresh and make for a great IPA.
★
539 characters
4
/5
rDev
+4.4%
look: 4 | smell: 4 | taste: 4 | feel: 4 | overall: 4
Enjoyed in a pint glass at ChiliU in Libertyville, IL...
Appearance - Came with a bout a finger of eggshell head, the body is a clear light straw amber, and left some pretty decent lacing after the session.
Smell - Lots of tart citrus, grapefruit and orange peels, pale malts.
Taste - Lots of sharp and bitter citrus peels/zests/pits, especially grapefruit, orange and tangerine. There's a whiff of bready malts at the center that just ever so barely balance the powerful citrus hops, but is crushed by more hops in a moment. The finish is bittering citrus peels and piths, with a bit of piney, resiney hops, and they remain long into the finish. Alcohol is perfectly hidden, no way does this seem like 7.8% ABV...careful ;o)
Mouthfeel - lighter side of medium, carb is also medium and pretty smooth, still providing enuff of a scrub to pave the way for the bitter/drying side of the hops.Very drinkable and satisfying.
Overall - If you like your hops citrussy and bitter, then this is your huckleberry - potent and powerful citrus hops here, but barely any sweetness to balance - this is a puckering ipa, there is no mistaking the 132 IBU rating here. I personally think a bit more sweetness would go a very long way, but to each his own - overall still an excellent ipa, and extremely pleased that this is brewed about 10 minutes from my home.
★
1,350 characters

4.05
/5
rDev
+5.7%
look: 4 | smell: 4 | taste: 4 | feel: 4.5 | overall: 4
Poured from a 64oz growler into two pint glasses. Thanks to HeatherAnn for the assist! Extra special thanks to the Dood for making the trek with daddy!
A: Pours a clear, bright copper orange. Capped with one finger of off-white foam. Carbonation is quite lazy. Not much in the way of lace is left behind.
S: Grapefruit peel, bitter orange, tangerine, and lemon zest. Healthy helping of toasty malt. Heavy on the citrus with notes of pine towards the end.
T: See above. Taste follows the smell, exactly.
M: Starts with a very slight sweetness before the hops got all bitter on my ass. Prickly and dry with bits of matly fullness.
O: Quite a nice IPA. Love places like this. Comes out of nowhere and crushes Lake frigging County with a killer IPA.
★
750 characters

4.1
/5
rDev
+7%
look: 4.5 | smell: 4.5 | taste: 4 | feel: 3.5 | overall: 4
On tap at Loafer's (of all places) and served in a 312 weizen glass.
Review from written notes.
The glass arrives with a puffy convex dome of head rising above the rim, with a deep saturated orange color to it. A ton of sudsy lacing sticks to the glass, and the head never dissipates for the duration of the glass.
Aroma is pungent with candied orange peel, light vegetal hop funk, and a light note of eucalyptus woven in also.
Flavors of bitter grapefruit and orange rind, some lingering orange flavors, and bready caramel malt. Dry finish. Medium bodied due to the malt content, medium carbonation levels. Clean and drinkable, though i'd guess it's pushing the high end of the abv spectrum for an IPA, maybe close to 7%. Reminds me a bit of Two Hearted with a bit more caramel malt to it.
★
797 characters
3.21
/5
rDev
-16.2%
look: 4 | smell: 3 | taste: 3.5 | feel: 2.5 | overall: 3
Listed as an APA but it was more like an imperial IPA. Not much head on the pour but it left great lace. The spell was fresh and hoppy. The taste was all hops. I didn't get a hint of the malts, I would guess basic light barley malt. Where it went wrong is the aftertaste. I needed water and peanuts just to find a balance.
I look forward to trying more of Tighthead beers but don't
Think I will go out of my way for this one.
★
428 characters
4.65
/5
rDev
+21.4%
look: 4.5 | smell: 4.5 | taste: 5 | feel: 4 | overall: 4.5
Poured into a pint glass
A- Clear and clean with a nice low foam
S- Biting hops and a strong scent make you appreciate it as an IPA.
T- Nice bitterness throughout the pint.
M- Light carbonation, could use more.
O- An excellent IPA.
Serving type: on-tap
★
258 characters
4.23
/5
rDev
+10.4%
look: 5 | smell: 4.5 | taste: 4 | feel: 4.5 | overall: 4
Great nose that you'd get with a centennial/Columbus hop bill. Bitterness is a bit overpowering but all in all in check. Great mouthfeel and great malt presence but if early hop additions were toned down I think this would actually be a GREAT beer, but that's being picky. Current classification would be very good as it stands now. An extremely promising example from a young startup brewery. Cant wait to see what they do next.
★
429 characters

4.08
/5
rDev
+6.5%
look: 4 | smell: 3.5 | taste: 4.5 | feel: 4 | overall: 4
11-28-11
Poured into a pint glass
A- Clear with a light straw color, and about a finger of ivory colored foam sits atop.
S- Light floral and citrus hop aromas meet the nose immediately...very inviting scent.
T- Grapefruit and pine hop flavors dominate the taste with a light lemony citrus as well. Moderate amount of bitterness throughout that seems to stay with you after every sip
M- Light bodied with medium carbonation
O- Fantastic IPA with an aroma and taste that helps it stand out in an overwhelming sea of IPAs that flood the market.
★
549 characters

4.09
/5
rDev
+6.8%
look: 3.5 | smell: 4.5 | taste: 4 | feel: 4 | overall: 4
Served in a shaker pint glass at The Firkin.
Part two of our intro to Tighthead via their debutante party at the Firkin. It pours a clear sunset bronze topped by a finger of dusty off-white foam. The nose comprises grapefruit zest, lemon zest, mango, pineapple, light pine sap, and some nicely light caramel in the background. Gotta say, this has one of the nicer smells I've encountered in an IPA in a long while. The taste holds notes of grapefruit zest, orange zest, caramel, light pine needles, and a touch of lemon peel. The last bit brings in a touch of residual bitterness for the finish, but keeps things to a healthy minimum. The body is a light medium, with a light moderate carbonation and a lightly dry finish. Overall, a very nice IPA, one I hope to see more of around these parts in the near future.
★
814 characters
Irie IPA from Tighthead Brewing Company
85
out of
100
based on
10
ratings.