Dismiss Notice
Dismiss Notice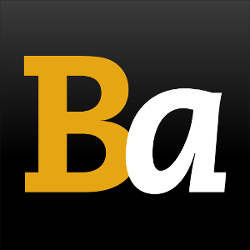 Join Our Email List →
And we'll send you the latest updates and offers from BeerAdvocate, because knowing is half the battle.
Dismiss Notice
Bronx Rye Pale Ale
- The Bronx Brewery
Reviews: 14 | Hads: 65
3.68
/5
rDev
-7.1%
look: 4 | smell: 3.5 | taste: 3.75 | feel: 3.5 | overall: 3.75
Raspberry!
Poured from tap into 16 oz plastic cup. What little head there was dissipated immediately. The top of the beer surface remains embossed with the pour, lending character and richness of body. What head remains is lace in the meniscus.
Darkly translucent. Even bright lights nearby don't shine directly though yet it's a terrific burnished copper color,
As noted before, there's complexity to the flavor, with little malt/breadiness, a bit of resin, and a good dose of dry fruitiness. Somehow I'm picking up raspberry from the taste and scent, I won't complain.
Savannah tells me that BxB has a good distributor, and can be found even at Madison Sq Garden - kudos to them!
Next time I'm in the area, I'll be sure to stop back in!
★
740 characters

3.79
/5
rDev
-4.3%
look: 4 | smell: 3.75 | taste: 3.75 | feel: 4 | overall: 3.75
This a mild rye. If that makes sense. Nice accents from it, but nothing overly boisterous. This is a beer I would drink 4th or 5th, when I'm not really paying too much attention to the finer points of things, but still want a beer of quality.
★
242 characters

3.88
/5
rDev
-2%
look: 4 | smell: 3.5 | taste: 4 | feel: 4 | overall: 4
Had an imperial pint at Jimmy's No 43 with my BBQ tacos. Nice pairing, the beer reminds me a lot of Bear Republic's Hop Rod Rye for the way the spicy rye blends in with the citrus hops. This beer is a little tamer, however, and is a fine beer fill up a 20 oz. pint glass with. It lacks more of the thick toasty malt from the regular pale ale, and effectively leans more toward the hops. Cool beer, give it a try.
★
412 characters

3.89
/5
rDev
-1.8%
look: 3.5 | smell: 3.75 | taste: 4 | feel: 3.75 | overall: 4
On-tap at Keg & Lantern, Brooklyn, NY
A: The beer is clear amber in color and has no visible carbonation. It poured with a thin white head that quickly died down, leaving some patches of bubbles on the surface and a collar around the edge of the glass.
S: Light aromas of sweet caramel malts are present in the nose.
T: The taste has flavors of caramel malts but isn't sweet because the malts are contrasted by spicy flavors from the rye.
M: It feels medium-bodied on the palate and has a moderate amount of carbonation.
O: This beer is easy to drink and has a good balance between the malts and rye.
★
601 characters

3.9
/5
rDev
-1.5%
look: 3.75 | smell: 3.75 | taste: 4 | feel: 3.75 | overall: 4
Easily the best Rye Beer I have sampled. The flavours work very nicely, leaving no doubt about the distinguishing ingredient. Definitely a pleasant surprise!
★
157 characters

3.91
/5
rDev
-1.3%
look: 3.5 | smell: 3.75 | taste: 4 | feel: 4 | overall: 4
16 oz can
Pours darker reddish amber, lite tan head that stays a while, and leaves thicker low sheeting and some strands of lacing.
Sniff is of a bit of the advertised rye, along with oranges and carmel malts.
On the palate its more orange/citrus notes, with more caramel malt character and minor rye.
I'm not a huge fan of ry beers, but this one is better then decent.....gotta like any better then decent ale that comes in a can
★
438 characters

3.96
/5
rDev 0%
look: 3.75 | smell: 4 | taste: 4 | feel: 3.75 | overall: 4
Served on-tap at the Keg and Lantern in Brooklyn, NY
A: Pours a crystal clear medium copper-ish amber in color with moderate to heavy amounts of active visible carbonation streaming from the bottom of the glass and some faint burnt orange highlights. The beer has a quarter finger tall foamy off-white head that reduces to a thin film covering the majority of the surface of the beer and a thin ring at the edges of the glass. Moderate amounts of lacing are observed.
S: Light to moderate aromas of caramel malts with lighter aromas of rye spiciness and a moderate amount of citrus/grapefruit hops.
T: Upfront there are moderate flavors of caramel malts with just a hint of sweetness and moderate flavors of rye spiciness. That is followed by moderate flavors of citrus/grapefruit hops and some lighter flavors of herbal hops all of which impart a moderate amount of bitterness which fades away fairly slowly.
M: Medium bodied with moderate amounts of carbonation. Light to moderate amounts of dryness int he finish.
O: This beer was really enjoyable because there was just enough rye spiciness in the flavor and aroma to differentiate it from a regular IPA but not so much as for the rye to dominate all of the other flavors. I found it to be fairly easy to drink and it hid the alcohol rather well.
★
1,305 characters

4
/5
rDev
+1%
look: 4 | smell: 4 | taste: 4 | feel: 4 | overall: 4
From 10/06/12 notes.
a - Pours a murky bright orange color with one inch of off white head and moderate carbonation evident.
s - Smells rye, citrus hops, grapefruit, fruity malts, bready malts, toasted malts, and some earthy notes. Rye is strong, as is the citrus. Pretty nice.
t - Tastes of citrus hops, rye, pine, grapefruit, fruity malts, toasted malts, and bready malts. Little less rye than the nose, and a little bit of bitterness from the hops.
m - Medium body and moderate carbonation. Pretty easy to drink and not much alcohol coming through
o- Overall a pretty good beer. I've yet to have their normal pale ale but wanted to seek this out, and enjoyed it quite a bit. I agree with the person who compared it to BR's Hop Rod Rye as it is easy to drink and a nice mix of rye and citrus hops. Worth checking out if you're a rye beer fan.
★
850 characters

4.06
/5
rDev
+2.5%
look: 4 | smell: 4.25 | taste: 4 | feel: 4 | overall: 4
Brown amber color. 2 finger head. Nice lacing. Smells of caramel and bread. The taste follows the nose with slight bitter finish. Easy drinking. I like this beer. Great for fall and winter months.
★
203 characters

4.08
/5
rDev
+3%
look: 4 | smell: 4 | taste: 4 | feel: 4.75 | overall: 4
16oz tallboy can, sample from the brewery.
Massive head, lots of lacing sticking to the glass. Hazed amber color. A little orangey, faint caramel, fresh bread, nutty rye, & wild pears in the nose. Bit of crispness but a whole lot of creamy smoothness. You can thank the rye for the body, lush. Some deep malt sweetness is balanced by the rye and hop bitterness and then rounded by a slight estery alcohol. A good amount of depth but easy to knock back, perfect level of rye as well.
★
484 characters

4.15
/5
rDev
+4.8%
look: 4 | smell: 4 | taste: 4.25 | feel: 4 | overall: 4.25
Had on tap at the Pizza Plant tonight.Poured into a standard pint glass a slightly chill hazed deep burnt orange with a thinner but well retained off white head.Aromas were quite spicy with a deep herbal sharpness,a faintly nutty base is there as well.Aromas are full on spicy rye and big earthy/spicy hops,a spicy explosion on the tongue,a firm nutty malt base goes well with the spiciness.A very good hoppy rye,my first Bronx beer is top notch.
★
446 characters
4.2
/5
rDev
+6.1%
look: 4 | smell: 4 | taste: 4.5 | feel: 4 | overall: 4
On draft at MSG, NYC.
Poured a medium copper hue with a two finger frothy white head. There was very good retention and good lacing.
The smell featured piney hops and a full on rye spice.
The taste consisted of a balmy herbal piney hop atop a robust spicy rye sweetness.
The mouthfeel was full for the style.
Overall a tasty and spicy pale ale.
★
353 characters

4.42
/5
rDev
+11.6%
look: 4 | smell: 4.5 | taste: 4.5 | feel: 4 | overall: 4.5
Had on tap at Stone Steet Tavern in NYC. Beautiful deep amber draught, big foamy head. Big hop and rye aroma. Crispy mouthfeel and hope nose.Bit of spice in the finish. Love it.
WAY better then the barely adequate Pale Ale that Bronx Brewery is doing.
★
252 characters

4.44
/5
rDev
+12.1%
look: 4.5 | smell: 4.75 | taste: 4.25 | feel: 4.25 | overall: 4.5
The beer comes in a deep reddish amber with a big two finger head.
The aroma is fantastic with spicy rye notes, tons of ripe citrus, big bready malt, and earthy pine.
The flavor follows with grapefruit, a bready malt, then tons of spicy rye notes. This beer surely shows off rye really well. Then the end has that Chinook earthy bitter notes. It's very herbal and bitter.
As said before, an extremely good beer and comparable to Hop Rod Rye. It has this wonderful balance of spicy rye along with the citrus and earthy notes. Chinook is not my favorite hop and the beer is quite bitter on the end, but I'm pleasantly impressed.
★
629 characters
Bronx Rye Pale Ale from The Bronx Brewery
87
out of
100
based on
14
ratings.