Dismiss Notice
Dismiss Notice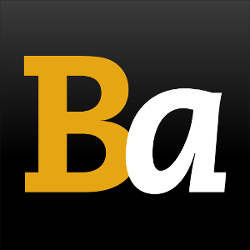 Join Our Email List →
And we'll send you the latest updates and offers from BeerAdvocate, because knowing is half the battle.
Dismiss Notice
Railsplitter IPA
- Triton Brewing Company
| | |
| --- | --- |
| Educational use only; do not reuse. | |
Reviews: 36 | Hads: 294

4
/5
rDev
+6.7%
look: 4 | smell: 4 | taste: 4 | feel: 4 | overall: 4
I had a bottle of this over at my brother's place on a recent visit to Indiana.
Served in a pint glass.
A: Poured a cloudy, dark orange color, with a Creamsicle" consistency, a mild white haze, and a 1/2 finger creamy head on top.
S: Strong scent of orange (juice), grapefruit, and a moderate malt component. This was more floral in nature as opposed to being a hop bomb.
T: Same citrus makeup as the nose. This was quite delicious and I really dug the fresh floral character in general.
M: Just the right amount of bitterness, not too sweet, and the fruitiness was organic as opposed to being artificial. Creamy and well carbonated for the style.
O: This was a great first outing with Triton Brewing Company, a new brewery in Indianapolis. Wahoo!
★
753 characters
4.45
/5
rDev
+18.7%
look: 4.5 | smell: 4.5 | taste: 4.5 | feel: 4 | overall: 4.5
Served at the brewery
After having this a bunch of times I figured I'd finally get around to reviewing it.
A: Pours a light amber color with a small heard, great lacing on the glass.
S: Citrus explodes into the nose. Tons of grapefruit just wafts out of the glass. Could smell it from 3 feet away.
T: Bits of pine up front follows by a smooth transition into the citrus on the backend. Hop bitterness is present but totally balanced throughout the whole beer.
M: Good carbonation. For a 7% abv IPA this is hidden beautifully. I could see myself getting in trouble if I didn't know how strong it is.
O: This is the best IPA in town hands down. I love what Triton is doing and really think they are firing on all cylinders. Grab this one if you're in Indy!
★
761 characters

3.67
/5
rDev
-2.1%
look: 3.5 | smell: 4 | taste: 3.5 | feel: 4 | overall: 3.5
Thanks to CWBlues for this extra.
A - Pours a burnt orange, amber color with a 1/2" white froth. Some lacing lingers around along with a frothy snowflake.
S - A little bit of pine with grapefruit and malt character. Nothing very overpowering but a good mixture.
T - Lots of pine with some hops. Not much fruit character or boozey notes.
M - A crisp pine bite with a dry finish that does not stick around for very long.
O - A good IPA.
★
444 characters

3.75
/5
rDev 0%
look: 3.5 | smell: 3.5 | taste: 4 | feel: 4 | overall: 3.5
Pours a hazy amber with a medium-sized white head. Smells nicely balanced but a little dull: citrus hops, biscuit malt.
Taste much more variegated while maintaining the aroma's balance. Medium strength hop profile of citrus and grapefruit starts things off, moving into a finish of dry, bitter barely.
A pretty boilerplate IPA, but it does a good job of staying drinkable in spite of its fairly high ABV.
★
408 characters

3.92
/5
rDev
+4.5%
look: 3.5 | smell: 4 | taste: 4 | feel: 3.5 | overall: 4
12oz bottle into snifter. Thanks for this one, Mark!
A: Pours a burnt amber with a couple fingers of light tan head that faded into a fuzzy film leaving streaks of lace down the glass.
S: Fresh citrus hops and tangerines fill my nose. I'm not getting much else. This is a perfumey and fragrant ipa.
T: Sweet and citrusy notes of tangerines and grapefruit with notes of tropical fruit nectars and even a hint of bubblegum. Pine shows up in the finish along with a hint of volatile alcohol, and the aftertaste is resinous and lightly bitter. Malt is present throughout with a low caramely sweetness, but hops really take the show in this one.
M: Medium body with a viscous mouthfeel that is rather refreshing. Carbonation is low but tingly.
O: A solid ipa that is very flavorful and easy to drink. Not my favorite but I would never turn this down or object to having a few of these now and again. Thanks again, HosP!
★
921 characters

3.74
/5
rDev
-0.3%
look: 3.5 | smell: 4.5 | taste: 3.5 | feel: 3.5 | overall: 3.5
Clean amber in appearance, with a huge off-white head. Sturdy and thick, but un-detailed lace.
Nose is delightfully hoppy -- citrus, grapefruit, and even a little hint of apricot.
Taste doesn't hold up as well. The grapefruit tones battle a substantial malt profile. The result is a dry, almost sour finish that didn't impress me. A decent, but unremarkable IPA.
★
364 characters

4.62
/5
rDev
+23.2%
look: 4.5 | smell: 5 | taste: 4.5 | feel: 4.5 | overall: 4.5
I've had this plenty, but first time reviewing it. Pours a hazy medium amber color with off white head. Sticky lacing. Smell is POTENT! Loads of citrus. Very grassy/wheaty. Just smells heavy. Taste is grapefruit forward with other citrus notes mixed in. Nice bitterness to it. Possibly a bit sour, but in a good way. Very heavy, full mouthfeel. The bitterness lingers and the grapefruit taste lingers. Overall, this is the best local (3 floyds not included) IPA around. So glad they started bottling. Very well done Triton.
★
523 characters
4.5
/5
rDev
+20%
look: 4.5 | smell: 4.5 | taste: 4.5 | feel: 4.5 | overall: 4.5
One of our new breweries bottling for the first time. I've enjoyed this beer on tap many times without doing a review.
Pours a bright orange/red with a 1.5 finger off-white head. Good lacing and retention.
Dank aroma. Weed with some grapefruit and tropical fruits. A decent amount of caramel malt to balance it out, but the hops shine through.
Flavor follows the nose. Citrus especially grapefruit hit up front. A touch of caramel peaks in, but the hops are still the prominent flavor. Finishes slightly piney with a big grapefruit pith kick. Bitter grapefruit lingers on the back of the tongue.
Just a touch sticky with good carbonation levels.
This is rapidly becoming my go to beer at bars if it's all stuff I've had before. I could (and have) drink this all day. Good bitterness, but still pretty smooth and tasty. Looking forward to more out of this upstart and definitely psyched they now bottle.
★
907 characters

4.07
/5
rDev
+8.5%
look: 4 | smell: 4.5 | taste: 4 | feel: 3.5 | overall: 4
A. Dark orange yellow pour with a solid inch thick head. Head faded raher quickly. Nice lacing.
S: great citrusy and floral hop scent. Much stronger than I was expecting. Wow that is a great smelling beer!
T: nice well balanced flavor. Kind of sweet up front with a solid hop bitter finish.
M: nothing spectacular. Soft up front then a dry finish.
O: I bought this beer as a last minute decision because I had never see it before and it is brewed in my state. Definitely glad I did. This is a pretty well balanced IPA with an awesome scent and great taste. I think I like the scent a little better than the taste itsself, but overall I, very glad I picked this up. Wish I had bought more than a single to taste.
★
718 characters

4
/5
rDev
+6.7%
look: 4 | smell: 4 | taste: 4 | feel: 4 | overall: 4
Birthday beer #3. On tap at Binkleys and my first beer from Triton.
It arrived a clear dark copper in color with a one finger creamy white head. The nose is moderately piny, dry, resinous, and bitter. The flavors are piny, fresh, resinous, and have an interesting crystal malt esque thing going on in the aftertaste. Nice addition! It adds a little something unique. It drinks light and dry with good carbonation. The alcohol isn't present at all. It drinks nicely. This is a nice IPA. I'm glad my first impression of Triton is a good one. Keep up the good work!
★
563 characters

4.28
/5
rDev
+14.1%
look: 4.5 | smell: 4 | taste: 4.5 | feel: 4.5 | overall: 4
Had on tap at Bleacher's.
A- Pours a light hazed golden orange color. Two finger white head shows good retention. Nice sheets of lace form as I drink this one down.
S- Citrus overtone in aroma right off the bat. This lingers pretty much throughout the whole nose. Light undertones of bready malts show up toward the middle. Hints of floral hops in the ending with a light alcohol crispness.
T- Huge citrus hop bite right off the get go. This leads to a light bready malt toward the middle of the beer. Light malts die down in the ending and there becomes another burst of citrus hops. Hints of floral hops come through toward the end with a nice alcohol cleansing to the overall ending.
M- Medium mouthfeel. Carbonation is lively and good for the style. Lots of citrus overtones left on the palate. Aftertaste is light alcohol, lingering citrus hops, hint of bready malt and a slight floral hop. Flavors were hop forward which show off the style well. No off flavors were present while drinking this beer. Medium alcohol drying on the palate.
O- This beer was a great bright west coast inspired IPA. Bursting with citrusy hops this beer doesn't overdue it. Not a hop bomb but very flavorful. Nice homemade IPA made in Indiana!!!
★
1,246 characters
Railsplitter IPA from Triton Brewing Company
84
out of
100
based on
36
ratings.