Dismiss Notice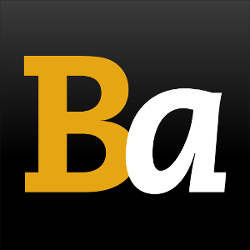 Site Performance Updates: We're aware of the nightly site outage, and working on resolving the issue.
Woodchipper IPA
| Fargo Brewing Company
BA SCORE
83
good
39
Reviews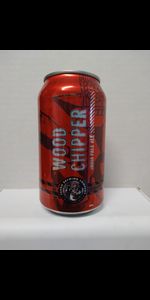 BEER INFO
Brewed by:
Fargo Brewing Company
North Dakota
,
United States
|
website
Style:
American IPA
Alcohol by volume (ABV):
6.70%
Availability:
Year-round
Notes / Commercial Description:
No notes at this time.
Added by THECPJ on 11-02-2011
Reviews: 39 | Ratings: 207

3.61
/5
rDev
-0.6%
look: 4 | smell: 3.5 | taste: 3.5 | feel: 3.75 | overall: 3.75
12oz can into snifter. Thanks again Pidzik12! No freshness date.
A: Pours a murky dark iced tea color with two fingers of dense off-white head that slowly faded into a greasy and fuzzy film/collar. Sheets of sticky lace were left down the glass.
S: The nose is full of pine sap and oily hop resin mixed with juicy scents of sweet citrus and toasted malt.
T: Follows the nose with flavors of lightly sweet citrus, greasy and bitter hop resin, foresty pine, roasted grains and toasted malt. A bit malt heavy, but hops are juicy and potent enough.
M: Medium-full body, slick and greasy mouthfeel with a good dose of hop resin. Low carbonation, smooth.
O: A great hoppy ipa. Love the heavy greasy hop resin quality. Thanks again, Paul!
★
732 characters

4.22
/5
rDev
+16.3%
look: 3.75 | smell: 4.25 | taste: 4.25 | feel: 4.25 | overall: 4.25
A-A little darker than most in this class but perfect head and nothing wrong with the look except it is more amber/cherrywood than most.
S-Aroma jumps out of the glass...one of those beers you can smell as it sits there and you are not paying attention to it...a lot of juicy citrus and tropical fruits...
T-Loaded with juicy citrus (tangerines,oranges) and tropical fruits (mango, papaya)....malt is just as impressive as it adds a slight toasted malt impression....really nicely balanced with a lot of flavor..
M-ABV is 6+ish but drinks like a full flavored APA..carbonation is perfect...
O-This is a great IPA...I love it...I have not tested it out in blind taste tests at this point but I am confident it would do very well..with that said if you are looking for a tight, bitter, dry IPA this is not it....
----
Old review when contract brewed (2/19/13). Rating=3.16
A-Slightly hazy golden..nice frothy white head.
S-Kind of a unique aroma...overripe fruits....thinking cantaloupe, oranges, tangerines, pineapple...very fruity but more of an odd overripe fruit aroma...
T-Hop forward IPA with good fruitiness but also a bit of butteryness to the maltiness....perhaps that is what was adding the odd "overripe" dimension to the aroma.
M-Firm medium body with a somewhat raw jagged bitterness on the finish
O-I liked this better the first time I had it on tap in Fargo a couple years ago I think. I got this six-pack in Detroit Lakes and it might be a ittle old although I don't think they've bottled this one for long. Better than the Brainerd Brewing IPA but still rough around the edges with an odd flavor/aroma dimension.
★
1,637 characters
3.5
/5
rDev
-3.6%
look: 3.5 | smell: 3.5 | taste: 3.5 | feel: 3.5 | overall: 3.5
Very good IPA, a little less hop forward than others. A little more malt than other IPA's, and quite a bit of grapefruit and wet hop flavor. It's a very good brew, one of Fargo Brewing's better offerings at the moment.
I have never had it from a can or bottle, so can't comment on that.
★
288 characters

3.77
/5
rDev
+3.9%
look: 4 | smell: 3.75 | taste: 3.75 | feel: 3.75 | overall: 3.75
At last, I have found a North Dakota beer. I've now had a beer from all 50 states. Thank you Brad!
The beer is golden yellow with a white head. Mild haze. The aroma offers pine, hops, resin. Hop forward with a sturdy malt body. Tasty with lingering pine notes. Well balanced and flavorful. A solid beer.
★
304 characters

3.38
/5
rDev
-6.9%
look: 3.75 | smell: 3.25 | taste: 3.5 | feel: 3.25 | overall: 3.25
12oz picked up in a great trade with Jake65... Thanks buddy!!. Pours a pretty clear orange brew with a nice white head and drapes of white lacing.
The nose leans toward a biscuity maltiness balanced by a good citrus/floral hoppiness.
Flavor mirrors the nose with a nice bitter follow-through on the finish.
Body and carbonation are both fine.
Thanks again Jake!!
3.75/3.25/3.5/3.25/3.25
★
391 characters
4.36
/5
rDev
+20.1%
look: 4.75 | smell: 4.25 | taste: 4.5 | feel: 4 | overall: 4.25
Just a fantastic beer. Have had this multiple times and this is a beer that should blow up among the micro scene. It is a great beer to introduce people to IPA's AND it is a great IPA to kick back and relax to. It has a great balance of taste and content. Has a similar amount of hops to a standard IPA but what makes it great is the balance that is created for a smooth beer. Would recommend to anyone who loves IPA's.
★
419 characters
1.56
/5
rDev
-57%
look: 2.5 | smell: 1.5 | taste: 1.5 | feel: 1.5 | overall: 1.5
Dull copper body with particulates suspended. Haze level is high. Aroma is butterscotch. Pure butterscotch. Flavor is off. Butterscotch over-rides everything else. This is a flawed beer. I have heard good reports of this beer on tap, but this one is off. I look forward to re-reviewing a truer sample with less diactyl.
★
319 characters
3.91
/5
rDev
+7.7%
look: 4 | smell: 4.25 | taste: 3.75 | feel: 3.5 | overall: 4
Served out of a bottle into a Pilsner style glass. A very nice amber color, with a great two and a half finger head. It has a nice hoppy smell with just a hint of what seems to be a citrus fruit aroma in it as well.
At first taste it has a very clean flavor, after letting it sit in your mouth for a moment or two a hint of citrus hits the tongue, and has a very nice full hoppy aftertaste to it
It feels slightly above average in how it feels in your mouth, it leaves a bit of a dry feeling on your tongue after drinking but during drinking it feels very smooth and somewhat creamy.
Overall I enjoyed the beer quite a bit, I am fairly new to beer tasting, especially reviewing beer, but I truly enjoyed this microbrew's excellent IPA.
Cheers and Godspeed,
McConnoisseur
★
776 characters

4.39
/5
rDev
+20.9%
look: 4 | smell: 4.25 | taste: 4.5 | feel: 4.25 | overall: 4.5
pours out a hazed deep golden colour accompanied by an ivory white head a quarter inch in girth. spotty lace. citrusy aroma...lemon and grapefruit pith with mango and kiwi highlights. smells really inviting. the flavour profile leans heavily on the the tropical fruit flavours the hop bill provides, and repeats what the nose already foreshadowed. pineapple, grapefruit, tangerine, lemon-lime with kiwi and mango. it's a juicy fruit bomb alright. on the other hand, there is a leafy, woody, herbal undertone that adds another layer, providing depth and hop complexity. the pale base maltiness just does enough to hold up this hop bomb. there is a bit of alcohol spice that melds well with the hop bitterness...lingering longingly on the tongue. finishes dry with a touch of blistering bitterness. the taste is quite impressive. this IPA has a sturdy body on it, paired by a lip smacking, tongue tingling luscious mouthfeel. drinkability is really nice...this sixer must be really fresh becasue the hop profile really seems to burst in the mouth.
overall...colour me impressed. i had this one time before on tap awhile back it didn't seem as good as this sixer is today. i would definitely recommend this for all the hop heads out there. good stuff!
★
1,249 characters

3.53
/5
rDev
-2.8%
look: 4.5 | smell: 4 | taste: 3 | feel: 4 | overall: 3.5
Purchased at the Ralph Englestad Arena in Grand Forks.
A bright copper body that is clear and has tons of white head and amazing lacing. Citrus and grapefruit hops on the nose with an underlying malt presence. The body has an enjoyable biscuity quality too it with notes of honey like sweetness. Light citrus hop flavour in the body. The beer though is hurt by an underlying "butter-y" flavour that detracts from the beer. Through the pour, the bitterness builds well. An enjoyable IPA with decent malt background, though a little light on the hop flavours, oh yes, and save the butter for the bread.
★
601 characters

3.51
/5
rDev
-3.3%
look: 4.5 | smell: 3.5 | taste: 3.5 | feel: 3 | overall: 3.5
64 oz growler split and poured into a Sierra Nevada tulip.
Received 09/30/11, very well sealed, (reviewed 10-03-11)
Thanks to Beerwolf77 for sharing this elusive state tick that turned out to be brewed in OUR home state FOR them. Oy, what an emotional roller coasted. :P
A - Beautiful lightly hazy golden amber in color, a tall pour from the growler produces a pillowy off-white head with thick swiss cheese-looking lacing.
S - Light shreds of oak and pine come flying into this brew with little citrus notes from the hops as well. Heavily biscuity malt provides a big base with just a drop of butter hiding in the background.
T - Lots of biscuity malt and toast with slivers of caramel and a light pungent resin and pine with just a pinch of citrus on the finish.
M - Medium-light bodied with a slightly tacky, faintly bitter finish. Just a touch of dryness and a pinch of minerals on the back end.
O - A little odd in aroma and definitely mellow for an IPA, unless of course it's an English style, Woodchipper is a great inaugural brew. Malty but unique, there's just enough hop to give it some bitterness but for an American-style IPA it could use plenty more.
★
1,169 characters

4.09
/5
rDev
+12.7%
look: 3.5 | smell: 4.5 | taste: 4 | feel: 4 | overall: 4
Finally reviewing this one after having this one many times. Reviewing this one from JL beers in fargo,ND. on tap into a tall boy a nice light brown gold color with a thick white head that leaves about a quarter inch of head. No bubbles as you stare throw it. Smell is of floral hops and some citrus. The taste is of great bitter hops and then mellows, but the bitterness lingers and there is some carbination once it enters. It's not really balanced it for a person who likes hops this is just right with the hop linger. Over all a well brewed beer keep it coming Fargo!!!!
★
574 characters

3.73
/5
rDev
+2.8%
look: 4 | smell: 3.5 | taste: 4 | feel: 3.5 | overall: 3.5
Growler courtesy of sweetwillyrolbar. Thanks so much for the elusive state tick Andrea.
A: Pours burnt orange mostly clear. Small amount of off white head. Decent retention with some lace remaining.
S: Mild citrus hop profile. A touch of pine with some bready malt rounding things out.
T: Again citrus hops dominate. A decent amount of resinous sticky hop flavor sticking to the tongue. Soft pale malt balances things nicely.
M: Medium to light body with an average amount of carbonation.
O: A very nice first effort from FBC. I hope they keep it up. ND is a thirsty place.
★
581 characters
3.53
/5
rDev
-2.8%
look: 4 | smell: 3.5 | taste: 3.5 | feel: 3.5 | overall: 3.5
Reviewed from notes:
Appearance: copper orange with 1 finger offwhite head
Smell: pine, hops, resin, caramel, bready, malts
Taste: was a little mellow for an ipa more of a pale ale.
Mouthfeel: mild carbonation, medium body
Overall: glad to finally get my hands on a beer from north dakota. Decent beer but not over the top.
Cheers,
The CPJ
★
345 characters
Woodchipper IPA from Fargo Brewing Company
83
out of
100
based on
39
ratings.