Dismiss Notice
Get 12 monthly issues of BeerAdvocate magazine and save $5 when you select "auto-renew."

Subscribe now →
Dismiss Notice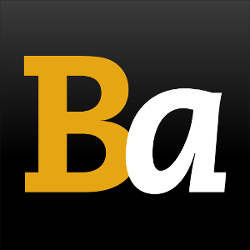 Join our email list →

And we'll send you the latest updates and offers from BeerAdvocate, because knowing is half the battle.
Isle Of MaGourdo
- Due South Brewing Co.
| | |
| --- | --- |
| Educational use only; do not reuse. | |
Reviews: 9 | Hads: 66

3.9
/5
rDev
+2.6%
look: 4.25 | smell: 4.25 | taste: 3.75 | feel: 3.75 | overall: 3.75
Received as an extra in a trade. Got lost in the fridge...oops.
A - Poured into my Duvel tulip a crystal clear dark chestnut hue with a thin one finger head that fades slowly to leave thin lacing and a light blanket.
S - Aromas of big winter spices, cloves, ginger. Not really baking spices, just big clove and ginger. Nice vegetative pumpkin as well.
T - Taste is similar to the nose. Nice spice notes, decent cloves and ginger. The pumpkin is solid too, vegative. There is something on the finish though, the aftertaste, that is slightly metallic.
M - Mouthfeel is lightly carbonated, crisp, just a little thin.
O - Overall this was a solid pumpkin beer. Certainly should have had it fresher but I'm glad it still drank pretty good. Solid.
Serving type: can
★
766 characters

3.67
/5
rDev
-3.4%
look: 3.75 | smell: 3.5 | taste: 3.75 | feel: 3.5 | overall: 3.75
It does my heart good to hear that my last hand-off to tone77 before he departed is serving him well! I am even happier to be getting in some CANQuest (tm) time as I CANtinue to whittle away at the insidious backlog her, especially those CANfounded bottles.
From the CAN: "Ale Brewed With Pumpkin And Spices"; "Isle of MaGourdo is a pumpkin ale brewed specially for the fall season. Years ago[,] our Brewmaster Mike went tuna fishing in Islamorada with Bo, Bryan and a great man named Martin. This beer is brewed each year the same time as that trip. For Martin - we miss you[,] buddy."; "Drink Fresh. Drink Local."
I love when the tab fights me during the Crack! because it means that I will take my revenge in the form of an inverted Glug. It also tried to fight me, making me think, briefly, that I needed to back off before it overflowed the rim. As soon as I took my foot off the gas, though, it began to settle. Pussy! I'd have put it in a stranglehold if it had tried anything and it sensed it. It puffed its little chicken self up to two finger of puffy, tawny head, but when it noticed me looking at it askance, it sat right back down. I ain't afraid of no CANned beer at this point! No sir! I then asked for its SRM and it told me "44". Are you kidding?!? It was Deep Amber/Light Copper to Copper (SRM = > 13, < 17) with NE-quality clarity. I backhanded it for its blatant lie. Nose was weak too, or maybe that was a good thing, since I was getting tired of being punched in the nose by these overly spiced Pumpkin Ales. Mouthfeel was medium and I warned it again about its mouth. I liked that it finally showed some much-needed restraint in terms of its taste. I had endured two heavily spiced Pumpkin Ales prior to this and I was no longer in any mood for more of the same. This was actually able to strike a pleasant medium between too much and not enough. The finish was dry, but not liquid alum dry. That is what spices in beer CAN do - dry it out to the point that a white wine would be refreshing, but not in this case. Here, I was able to breathe afterwards instead of gasping for breath. Don't mess with me, boyo!
★
2,137 characters

3.47
/5
rDev
-8.7%
look: 4 | smell: 3.25 | taste: 3.5 | feel: 3.5 | overall: 3.5
Even though I'm a thousand miles from home, the legacy of woodychandler lives on in the trunk of my car. This beer is another from him. Poured from a 12 oz. can. Has a bronze/orange color with a 1/2 inch head. Smell is mild pumpkin. Taste is pumpkin, malts, subtle spices, smooth and easy drinking. Feels medium bodied in the mouth and overall not the most flavorful pumpkin beer out there, but not bad either.
★
410 characters
4.2
/5
rDev
+10.5%
look: 4 | smell: 4 | taste: 4.25 | feel: 4.5 | overall: 4.25
Outstanding pumpkin beer. Done exactly right. Great flavor and you get all the hints of different tastes but it's not like a liquid pumpkin pie. The best pumpkin beer I've had.
★
179 characters

3.77
/5
rDev
-0.8%
look: 4 | smell: 3.75 | taste: 3.75 | feel: 3.75 | overall: 3.75
Bottle. Solid pumpkin orange brown color with minimal head that quickly dissipated. Smells mildly of pumpkin and pumpkin spicy with bready yeast. Taste is like a low calorie pumpkin pie. Not overly sweet and not overly spicy. Really good effort. Not bitter of course. Ale with pumpkin flavors.
★
298 characters
3.37
/5
rDev
-11.3%
look: 5 | smell: 3 | taste: 3 | feel: 4 | overall: 3.75
I recently tried three pumpkin beers. This one, Magic Hat Wilhelm Scream, and Southern Tier Pumking. I would rate this one in the middle with Magic Hat the lowest, and Pumking the best. Isle of MaGourdo is a decent pumpkin beer, but nothing spectacular.
★
253 characters
3.25
/5
rDev
-14.5%
I was all around disappointed with this beer considering the quality of beers Due South usually puts out. I will say there was good lacing and head retention, but the flavor was all around bland for a pumpkin beer. Most if not all of the pumpkin/ spice flavor comes in the first second of the beer hitting your pallet. There are definitely light hints of nutmeg and cinnamon, but the taste lingering on the pallet was less reminiscent of a pumpkin beer and more in the realm of an oktoberfest with toast or bread notes. There was little desire to go back for another sip with a slight bitterness in the finish.(this is also coming from a guy who really enjoys IPA's so bitterness in its place is something I really enjoy)
★
723 characters

4.29
/5
rDev
+12.9%
look: 4.25 | smell: 4.5 | taste: 4.25 | feel: 4 | overall: 4.25
Canned on 8/29/2014 poured into a snifter
Hazy orangey brown in color with one finger of off white to tan head. Great lacing and head retention.
Smells of cinnamon, pound cake, pumpkin, cloves and nutmeg plus more cinammon.
Taste is sweet cake, cinnamon with a hint of booze and pumpkin. Very complex yet tasty and drinkable.
Medium to light carbonation and nice mouth feel.
May be my new favorite pumpkin beer. Lots of cinnamon and just a hint of pumpkin!
★
462 characters

4.1
/5
rDev
+7.9%
look: 4 | smell: 4 | taste: 4 | feel: 4 | overall: 4.5
I had this one on draft during their Otoberfest festival where they released three different and new beers over a three day period. Pours from the tap a dark amber color with a decent sized white head that is quite foamy and intense. Great pumpkin aromas without being overdone. In my, there are three types of pumpkin beers: There is pumpkin pie, pumpkin cookie, and pumpkin cake. This one falls into the pumpkin cake category. Not too overwhelming but just enough to let you know the style. Not too bready and quite delicious. I didnt know what to expect from the these guys. THis is a new brewery and pumpkin beers is a hard style to nail down but I think they did a pretty damn good job. I even purchased some beer in bottles to go!
★
736 characters
Isle Of MaGourdo from Due South Brewing Co.
-
out of
100
based on
9
ratings.