Dismiss Notice
Dismiss Notice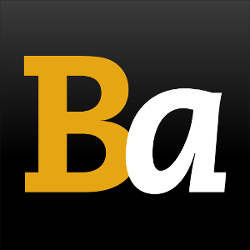 Join Our Email List →
And we'll send you the latest updates and offers from BeerAdvocate, because knowing is half the battle.
Dismiss Notice
Big Blue Van
- College Street Brewhouse & Pub
Reviews: 6 | Hads: 38
4.67
/5
rDev
+34.6%
look: 4.5 | smell: 5 | taste: 4.75 | feel: 4 | overall: 4.5
On an impromptu pub crawl in Flagstaff Arizona, had my first one of these. Loved it! It tastes like Boo-Berry cereal. First smell I was skeptical, but tasted exactly how it smelled. Super excited to see my local bowling alley now has this on tap. Maybe my bowling game will get better.
★
290 characters

3.69
/5
rDev
+6.3%
look: 4 | smell: 3.75 | taste: 3.5 | feel: 4 | overall: 3.75
Poured a clear straw golden body with one finger of foamy white head. It looks just like an American Pale Wheat should, no complaints here. Scents of blue berries, sweet cream, sugar cookie and hints of tangy wheat. Overall impression of aroma is of a rather sweet ale, very fruity and pleasant. Flavor begins with notes of sour yet sweet blue berries and a nice medium-light touch of vanilla. A light wheat tang is also present. The middle maintains these flavors with the tangy wheat becoming a bit more robust and a nice sugar cookie sweetness appearing. Finish is tangy with a light sweetness and the same flavors as earlier. Aftertaste is of vanilla. A light bitterness is present in the background throughout the sip keeping the beer from being cloying. Overall impression of flavor is of a relatively simple, sweet, straight-forward wheat ale. Not amazing, but not bad or off tasting at all. Mouthfeel is medium-light, with a creamy smooth feel and medium-high, pleasantly fizzy carbonation. Overall impression of mouthfeel is of a straight forward wheat ale. Quite pleasant. Overall this is a relatively good beer. There is nothing wrong with it on most counts, and it is overall quite well put together. It simply isn't an overall profile that I can say I like. Not bad, but lackluster.
★
1,295 characters
2.9
/5
rDev
-16.4%
look: 2.5 | smell: 3 | taste: 2.75 | feel: 3.25 | overall: 3
The beer pours a light amber color with an excessive amount of carbonation. There is a very faint fruit smell of berries, but you might not notice if you did not read the label. No taste or aroma of vanilla as promised. Beer is relatively smooth for not being very tasty. The quality is very poor as the beer's taste is faint, slightly below average and the labels were sloppily applied, which tells me that these guys are interested more in production than quality.
★
470 characters
4.25
/5
rDev
+22.5%
I do not like flavors being added to beer, nor do I like fruity beers and yet this beer is freaking outstandingly good! The vanilla and blueberry are perfectly combined, not over powering and very pleasant. I could not believe how good this was!
★
246 characters
3.22
/5
rDev
-7.2%
look: 2.5 | smell: 3.5 | taste: 3.5 | feel: 2.25 | overall: 3
Poured from a bottle into a weizen glass.
A - Pours a murky straw yellow with a one-finger perfectly white head of small even bubbles.
S - Healthy aroma of blueberry and vanilla. A hint of graham cracker.
T - Taste matches the nose, with blueberry forward, and sweet malts manifesting themselves in a kind of muffin flavor.
M - Thin bodied, with medium carbonation.
O - Decent fruit beer, but could use more body. Also not the best looking beer. A novelty, but not a rebuy.
★
478 characters
3.05
/5
rDev
-12.1%
look: 3 | smell: 3 | taste: 3 | feel: 3.5 | overall: 3
An unfiltered wheat made with real blueberry and vanilla.
Pours a hazy medium amber/gold tone with a short white head. A single blueberry is floated in the glass and one might conclude that is the result of the marketing department and not the brewer who would know better and who would not want to alienate real beer drinkers. While I was a bit offended by the floating fruit in my beer, I simply ignored it and went on tasting it.
Nose is very assertive vanilla - almost overpoweringly so with a hint of blueberry undertone. Nose is almost "too much" in that the vanilla is pure and strong; great if you love vanilla - not so great if you don't. Blueberry is lost on this and a better name might just be "Big Van."
Mouthfeel is medium with good balance and nice carbonation although one cares little for the mouthfeel as the nose is strong throughout the drinking/tasting and flavor follows, with a strong vanilla character and flavor profile. Almost synthetic the vanilla is so strong and the juxstaposition of vanilla and "beer" doesn't quite marry for me as does, say, coffee or chocolate.
Finish is simple yeasty with a light bitter character but, again, vanilla carries the day here. Not my thing but some will enjoy.
★
1,239 characters
Big Blue Van from College Street Brewhouse & Pub
-
out of
100
based on
6
ratings.