Dismiss Notice
Dismiss Notice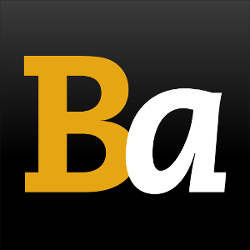 Join Our Email List →
And we'll send you the latest updates and offers from BeerAdvocate, because knowing is half the battle.
Dismiss Notice
Whiplash White IPA
- SweetWater Brewing Company
| | |
| --- | --- |
| Educational use only; do not reuse. | |
Reviews: 36 | Hads: 285

4
/5
rDev
+4.4%
look: 4 | smell: 4 | taste: 4 | feel: 4 | overall: 4
finally cold in Florida , picked up the tacklebox from Sweetwater Brewing a sampler pack we havent tried before to go along with chili,homemade bread this evening.
poured into a malt glass strong fine carbo. with heavy lacing as swirled
settles quickly appears natural carbonation so far almost amber appearance.
nose- cascade hops and another i can't ID citrusy nose
described on the bottle as a wreck between a 300 year old Belgian style and a pompous American hop collision
I have grown to like the Sweetwater Brews they have continued to Impress me and and in price range for the average working guy who cant afford the $6-12 a bottle craft beer err i like to call them microbreweries still.. you want to steer bud drinkers? this is how ..good flavor ale you'll purchase again and it's not junk
i give them a 4 across the board
Nice work and cheers to the brewmaster
★
880 characters

3.93
/5
rDev
+2.6%
look: 4 | smell: 4 | taste: 3.75 | feel: 4.25 | overall: 4
A - Pours a slightly hazy yellow with a finger of near white head. good retention, fantastic lacing.
S - Minimal caramel sweetness, biscuity malts, lighter grassy/floral hops. Smells very fresh and refreshing. Maybe even a hint of grapefruit.
T - Light citrus and grassy hops, very very clean drinking. A bit of clovey spice.
M - Light bodied, certainly well carbonated, great drink ability.
★
394 characters
3.75
/5
rDev
-2.1%
look: 3.75 | smell: 3.75 | taste: 3.75 | feel: 3.75 | overall: 3.75
12 ounce bottle - $1.99 at Total Wine & More in Kennesaw, Georgia.
Best If Enjoyed By: 02/24/14.
Appearance: Pours a lightly hazy, yellow-orange body with just over an inch of white foam. Lacing is light on the descent.
Smell: Florals, pithy citrus fruits, predominately, with lesser hints of earthiness and even spearmint on a deep sniff. Underneath, a fairly soft scented, mild maltiness.
Taste: A light, soft taste of pale malts augmented by a lil' smidgen of wheat. Subtle sweetness. Soft breadiness. Citrusy, lightly floral with a thin, underlying earthiness. Medium-plus bitterness. The hop flavors recede, leaving a stone fruit taste with minor phenolic spicing on the soft, smooth finish and final kiss of sweetness.
Mouthfeel: Medium-bodied. Medium carbonation.
Overall: Better than expected!
★
807 characters

3.96
/5
rDev
+3.4%
look: 4 | smell: 4.25 | taste: 3.75 | feel: 4 | overall: 4
Poured into a New Belgium goblet. Label says Best if Enjoyed by: 02/09/14.
A- Pours a medium amber color with a 1/2 inch off-white head that retains well before becoming a thick ring around the edge of the glass and a full sheet of surface foam. Semi-resilient lacing trickles slowly down the glass.
S- I'm willing to bet Citra hops were used in the dry hopping because this smells lovely. Very bright, citrusy, dank and sweet.
T- Damn. The flavor doesn't even come close to matching the aroma. Mild hop bitterness with some decent grassy flavor. Not getting much wheat or Belgian yeast. Just drinks like a normal IPA.
M- Slightly prickly from the hops with medium carbonation and a lightish body.
O- The aroma got me all pumped up but the rest of the beer wasn't quite as good. Still one of the better "White IPAs" I've had even if I'm missing the white part.
★
867 characters

4.26
/5
rDev
+11.2%
look: 3.75 | smell: 4 | taste: 4.5 | feel: 4.25 | overall: 4.25
Pours a beautiful clear amber with some white head. Hoppy aroma has a strong citrus undertone, more Mandarin orange than grapefruit. Flavor is monumentally hoppy and has a bold sour citrus tone, as much grapefruit as Mandarin orange. Texture is quite fizzy so you feel it inside you as it heads downstairs. This is one whiplash you will be glad you got!
★
353 characters

3.59
/5
rDev
-6.3%
look: 4 | smell: 3 | taste: 3.75 | feel: 3.75 | overall: 3.75
A: An orange, golden, honey color. Not much carbonation from the glass. A tiny head and some lacing.
S: Tropical fruit, orange, pineapple, Piney and lemon.
T: Similar to the nose. But you get that Belgian yeast taste. It's sweet but balanced.
M: I think it's light. Although you don't see much carbonation in the glass, you feel the carbonation on your tongue. It's nice.
O: This beer isn't amazing and I wouldn't seek it out. But it's new, and I love what Sweetwater has to offer. I think it's solid and well balanced. I'd recommend you try it at least once.
★
567 characters
3.2
/5
rDev
-16.4%
look: 3.25 | smell: 3.25 | taste: 3 | feel: 3.75 | overall: 3.25
Poured from the bottle into a regular ole pint glass.
A: Pure clover honey, but slightly more translucent. A ton of drifting bubbles, but none of them seem to be in a particular hurry, clinging to the side of the glass. Nice 1.5 finger head that craters in quickly in the center, but stays real sticky around the edges, like meringue almost. Decently thick, very constant lacing all around.
S: Lots of tart breadiness, even more so than regular old sourdough, almost reminiscent of a gose. Some candy-like sweetness to go along with it. Not quite citrus, but more like the center of a gobstopper. Some spiky woodsy notes as well. Burning leaves on the edges.
T: Sweetness shifts to a less tart place up front. Moves into an orange-rindy citrus. Maybe kumquats. Tons of belgian yeast, with pure pine hop resin on the back end with a much more aggressive charred bitterness lingering than I was expecting. A little too structured and linear; the flavors don't meld as well as they could have.
M: Really ideal carbonation level. It feels really active in your mouth, broadly speaking, but you don't get the sharpness on the tongue that would usually go along with it. Clear and concise movement across the palate.
O: Not a bad beer, but not one that I'm likely to buy again. It's refreshing, but I wouldn't call it drinkable. Maintains its IPA teeth rather nicely.
★
1,371 characters
3.62
/5
rDev
-5.5%
look: 3.75 | smell: 3 | taste: 4 | feel: 3.25 | overall: 3.75
So I noticed this beer in Publix and had never seen it before, so here we are. I really like this beer. It seems to be vastly different from Sweetwater has usually done. Has a great balance and all in all is very drinkable. This is pretty new beer and I would definitely suggest you go and pick some up to try for yourself.
★
323 characters

4.37
/5
rDev
+14.1%
look: 3.75 | smell: 4.25 | taste: 4.5 | feel: 4.25 | overall: 4.5
A- Light orange, golden color. Poured a nice creamy 1 finger head. Dissipated pretty quickly into nothing.
S- Tropical fruit, pine, grapefruit, caramel, earthy aromas, a little dank and some floral.
T- Sweet grapefruit, caramel, tropical fruit, and honey up front. Followed by nice pine, orange and lemon rind over a noticeable malt backbone. Finish is sweet and slightly bitter.
M- On the lighter side of medium. Oily and slick on the tongue. Nice drying finish.
O- This was a damn good beer. It was very well balanced with a nice complexity. I will be having this many more times to come.
★
594 characters
4.15
/5
rDev
+8.4%
look: 4.25 | smell: 4.25 | taste: 4 | feel: 3.75 | overall: 4.5
Pale golden amber appearance, with haze in the body, made it clear, that this was a beer drawing on both IPA and wheat beer traditions. The smell was sweet, delicate, floral, and lightly citric. The taste struck a good balance between a Witbier and an IPA, as I could first detect bubblegum, banana, and a peppery yeast, and then got a dose of grapefruit, and some pine. This was not quite a thorough melding of the two style, but more of a layering effect, with two distinct waves of flavors. The mouthfeel was creamy and soft, being close to basically a Witbier, while the finish was drawn out hops similar to, but not quite as intense as an IPA. Nicely done blend of styles.
★
677 characters
4.26
/5
rDev
+11.2%
look: 3.75 | smell: 4 | taste: 4.5 | feel: 4.25 | overall: 4.25
A 12oz bottle picked up as a 6 pack.
A - Golden yellow, with clarity and 1 finger of head and nice sticky lace left on the glass
S - Belgian yeast and hops. Nice combo for sure.
T - A hopped up belgian ale. Grapefruit, candy (but not too sweet..just right), and tons of dank hops. Excellent!
M - Highly carbonated, sizzles in your mouth.
O - Sweetwater nails this belgian IPA. Glad to have a new seasonal. A very close cousin to their IPA but with a belgian yeast strain. Great brew!
★
491 characters
Whiplash White IPA from SweetWater Brewing Company
86
out of
100
based on
36
ratings.