Dismiss Notice
Dismiss Notice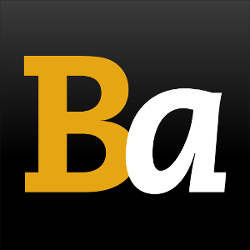 Join Our Email List →
And we'll send you the latest updates and offers from BeerAdvocate, because knowing is half the battle.
Dismiss Notice
Lion's Pride
- Golden Lion Brewing Company / Pub & Brasserie le Lion D'Or
| | |
| --- | --- |
| Educational use only; do not reuse. | |
Reviews: 10 | Hads: 14
None found.
More User Reviews:

2.71
/5
rDev
-14.2%
look: 3.5 | smell: 2.5 | taste: 2.5 | feel: 3 | overall: 3
Single 500mL bottle from Broue Ha Ha. Somewhat expensive for the bottle size (pushing $5), so we'll see if this random pickup was worth the price.
Poured into a nonic. Light chestnut amber, not much head to speak of.
Nose is, quite frankly, unpleasant. Grainy mush, slightly off hops, a bit of caramel, burnt sugar.
The taste is a little better, but not by much. Still has that grainy finish, very bitter, with some nuttiness and a touch of hops at the finish. The malt just tastes off, and the nose makes each sip a chore. Not a drain pour, but for two of my party, it was.
The beer's lone highlight is that the mouthfeel is actually pretty good, with decent carbonation and some body to it.
I try not to purchase brews based solely on what others have said - I like to make my own decisions and give brews a fair chance. Having said that, for the price of this brew, I really with I had done so for Lion's Pride. Very little worked here. Might try on tap to see what they were going for, but generally speaking this was a miss that I won't purchase again.
★
1,067 characters
1.59
/5
rDev
-49.7%
look: 3.5 | smell: 2 | taste: 1 | feel: 2 | overall: 1.5
This wasn't the worst beer I have ever had-that's the Bud which I had the great misfortune of trying again later the same evening. You have to really like Brown Ale. Maybe if it were very very cold. It was drinkable when I combned it with most of a flat beer I had in the fridge for cooking purposes.
★
300 characters
2.66
/5
rDev
-15.8%
look: 3.5 | smell: 2.5 | taste: 2.5 | feel: 2.5 | overall: 3
A- Dark still amber under an off white blanket of foam.
S- Woody with sour lemon hops and a bit of caramel. Honeydew.
T- Water. The hop taste instantly reminds me of Labatt 50 until it warmed up and more taste came through but nothing new. Follows the smell in a watery fashion.
M- Thin, dry. Medium carbonation. A bit of a boring mouthfeel.
D- Good, but no fun to drink.
This would be a good free beer or open bar beer I guess.
★
431 characters
2.94
/5
rDev
-7%
look: 4 | smell: 2.5 | taste: 3 | feel: 3 | overall: 3
Received in CANBIF 2006. Thanks, Matt!
This poured into my pint glass with a bubbly one-finger head that topped a brown body. The head dwindled to a ring that left some lace as I went.
The smell didn't give me a lot to look forward to: sour yeast that yielded only slightly to a hint of nuttiness. The taste was sweet, with a some chocolate and nuts, but the sourness carried over from the aroma and I couldn't get past it. I didn't detect any of "distinctive hop aroma" promised on the label.
Perhaps this beer's cross-country trip wasn't kind to it — its freshness date was Sept. 06. I'd be willing to give it another chance.
★
637 characters
3.15
/5
rDev
-0.3%
look: 3 | smell: 3 | taste: 3 | feel: 3.5 | overall: 3.5
Bottle: Poured a hazy brown beer with a huge head with medium retention. Aroma is quite light with some malts coming out of my glass. Taste is quite refreshing with a nice touch of malts. I didn't detect much bitterness, which is unusual for the style. Overall, this is a very enjoyable beer but it won't make history, in fact this style (bitter) will probably be seen as one the great.
★
388 characters

4.11
/5
rDev
+30.1%
look: 4 | smell: 3 | taste: 4.5 | feel: 4.5 | overall: 4.5
A dark amber beer with a small beige head. Roasted malt, caramel are perceivable. Her taste is caramelic, shy roasted malt and shy chocolate.
A bit of hops flavours come in to play tricks too, quite balanced in fact.
There some hoppish citrus flavours that were there, actually they were not in all my sips, but I would have liked more hops it would have been great.
★
369 characters
4.15
/5
rDev
+31.3%
look: 4 | smell: 4 | taste: 4.5 | feel: 3.5 | overall: 4
Presentation: 500ml bottle. Bought in Lennoxville...at the gas station in front of the brewpub (because the pub was closed on mondays and tuesdays.).
Appearance: Clear brown ale. The head is beige. This is interesting and different from the usual white head.
Smell: Malts and chocolate. Yummy.
Taste: Pretty good. A sweet mix of malts. Not much bitterness. The more I drink, the more I like it.
Mouthfeel: Quite flat and very watery. It is much typical of a draught rather than a bottled beer.
Drinkability: Pretty good and refreshing. I like it. The mouthfeel is a little weak, but it is still a good ale. It remembers me Newcastle, but brewed locally by craftsmen. Pride is really the right word.
★
713 characters
3.45
/5
rDev
+9.2%
look: 3.5 | smell: 3.5 | taste: 3.5 | feel: 3 | overall: 3.5
On tap at the brew pub. Pours a clear brown colour with thin head. Some mild lacing around the glass. Smells of toasted malt and caramel with mild chocolate. Flavour has a nice mix of bitterness and sweetness. Big carbonation. A nice enough brown ale.
★
251 characters
3.24
/5
rDev
+2.5%
look: 4.5 | smell: 3 | taste: 3.5 | feel: 2.5 | overall: 3
500 mL brown bottle, 3 months until best before date.
Dark copper brown beer with a fine white head.
Aroma is dominated by hops with some grainy notes.
Toasted, nutty malt gives way quickly to bitter hops. Not much hop character, just a general, slightly astringent bitterness. The finish is dry and lingering. Body is thin, a bit watery with moderate carbonation.
No real faults but nothing to get too excited about.
★
429 characters
3.73
/5
rDev
+18%
look: 4 | smell: 3.5 | taste: 3.5 | feel: 3.5 | overall: 4.5
The Golden Lion is one of Québec's oldest brewpubs with few offerings but a solid cult following among Bishop University students who essentially keep the place alive during the school year. Pride is their flagship brew.
Very deep amber sporting russet highlights beneath a tan head of lacy foam. Retention is average on this crystal clear brew but the warmth of the hues emanating from the depths of the liquid is stunning.
Aromas are typically english in character. A malty backbone buttresses both nutty and slightly toffeed notes that slowly give way to gentle hop aromas that mingle with notes of ripe orchard fruit. Not overly complex, but very fitting.
Flavours are straightforward malt, slightly alkaline, with grassy notes in the middle that are promptly chased by a touch of hop bitterness. It is slightly less fruity than the aromas would suggest but a hint of apples accompanies the middling notes of grass. The mouthfeel is on the dry side but has some structure, making this very quaffable.
A satisfying and unpretentious beer that is well suited to the happy hour crowd who seeks a solid session brew they will not tire of after two pints.
Santé
★
1,177 characters
Lion's Pride from Golden Lion Brewing Company / Pub & Brasserie le Lion D'Or
78
out of
100
based on
10
ratings.