Dismiss Notice
Dismiss Notice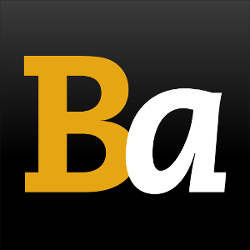 Join Our Email List →
And we'll send you the latest updates and offers from BeerAdvocate, because knowing is half the battle.
Dismiss Notice
Green Flash Little Freak
- Green Flash Brewing Co.
| | |
| --- | --- |
| Educational use only; do not reuse. | |
Reviews: 10 | Hads: 45

4.38
/5
rDev
+9.5%
look: 4.25 | smell: 4.25 | taste: 4.5 | feel: 4.5 | overall: 4.25
So much flavor coaxed out of this one, the Brett readily apparent, as well as some barrel-aging (not sure if this is just straight oak or previously used wine barrel. I think the latter.) This is a fantastic beer, sort of along the lines of aged Hill Farmstead Clara or Firestone Walker's Lil Opal.
★
298 characters
4.37
/5
rDev
+9.3%
look: 4 | smell: 4.5 | taste: 4.5 | feel: 3.5 | overall: 4.5
On Tap
Green Flash Brewing Co.
Mira Mesa, CA
Slightly hazed golden yellow with a thin white cap that eventually leaves small spots of lacing down the glass.
The aroma is full of fresh lemon flesh, lemon zest, a mild stinging sour note, and a tad of funky Brett yeast. About perfect. So far, so good!
The flavor is a wonderful balancing act of sweet and juicy lemon citrus, a moderate amount of stinging sourness, and barnyard/hay funk as well. This is nicely balanced, incredibly drinkable, and complex, all at once. Very nice.
Medium bodied with low to moderate carbonation. I would have loved to tried this beer with even more bubbles.
Other than the Silva Stout, naturally, this was the standout of the evening for me at the cellared Silva Stout release.
(I've had this before and it wasn't nearly as sour. Perhaps this is getting better and better (and more sour) as it ages at the brewery. This glass was divine.)
★
927 characters
4.28
/5
rDev
+7%
look: 4 | smell: 3.5 | taste: 4.5 | feel: 5 | overall: 4.5
On-tap at Beachwood I,
A: Pours a clear yellow, with a medium white head, excellent lace.
S: Acidic lemon zest, hint of Brett, lightly funky.
T: Lemons for days, with a clean bready malt overall flavour. Grassy, meadow type flavours. A pretty standard saison with a hint of the funk.
M: Light-bodied, crisp and clean. Very easy to drink. Frothy at times. Seamless.
O: I'm already a huge fan of the regular saison so is it any surprise I'm a huge fan of this. A very clean flavour and very pleasing to my palate.
★
516 characters

4.25
/5
rDev
+6.3%
look: 4 | smell: 4 | taste: 4.5 | feel: 4.5 | overall: 4
Enjoyed on-tap @ Stone's Bistro & Garden in Escondido, CA for $5. Poured into an 8oz Tulip Glass and excited to try this limited brew!
Note: Has on the Beer Menu 4.5% ABV!
Aroma- High and strong amount of sour and citrus aroma in the beginning of the nose. Very faint floral hops and has a clove like presence. I can detect this is going to be refreshing and at the same time very complexed!
Appearance- Received with a half finger of head that lasts for its meant to be time. Has a light golden body that is effervescent and the clarity is great! Good but small lacing afterwards.
Flavor- Starts with a fruity malt character with huge citrus flavor. Light amount of acidity and the sour characteristic that was found in the nose. Perfect! A bit of spice throughout the drink and then has a mild hop bitterness.
Mouthfeel- Medium Bodied, High Carbonation (hence effervescent note), and leaves a GREAT tart flavor on the palate afterwards. Not a strong tart, but just right.
Overall Impression- Whew! One of my top 5 favorite Saisons! Refreshing, sweet, and a highly carbonated summer beer. I could have enjoyed many more of these but moved on to a fuller bodied beer and new ones I haven't tried. Will be looking out for this in the future, because it doesn't look as though it is bottled yet.
★
1,303 characters

4.09
/5
rDev
+2.3%
look: 3.75 | smell: 4 | taste: 4.25 | feel: 4 | overall: 4
A: The beer is very hazy pale yellow in color. It poured with a short white head that quickly died down, leaving delicate lacing covering the surface and a thin collar around the edge of the glass.
S: Moderate aromas of white wine are present in the nose along with notes of funk.
T: The taste is similar to the smell, but the sourness and funkiness from the brett are a little stronger and balance against the wine barrel flavors.
M: It feels light- to medium-bodied and a little tart and dry on the palate with a moderate amount of carbonation.
O: This beer is easy to drink but has lots of complexities in the smell and taste that make this a beer you want to sip and savor.
★
681 characters

4.08
/5
rDev
+2%
look: 3.25 | smell: 4.5 | taste: 4 | feel: 4 | overall: 4
On tap for Beachwood Sour Fest at Beachwood BBQ & Brewing in Long Beach, CA.
Pours a clear gold with a foamy bone head that settles to wisps of film on top of the beer. Foamy streaks of lace form around the glass on the drink down. Smell is slightly sour and tart with malt, grain, fruit, and Brett aromas. Taste is much the same with fruit and Brett flavors on the finish. There is a mild amount of Brett bitterness on the palate with each sip. This beer has a good level of carbonation with a crisp mouthfeel. Overall, this is a good beer that is tasty but has a much better Brett presence in the aroma.
★
607 characters
4.02
/5
rDev
+0.5%
look: 3.5 | smell: 4 | taste: 4 | feel: 4 | overall: 4.25
i wish this would go into production and distro sooner than it is scheduled to, its so darn tasty. a blonde bretty brew aged in wine barrels, chardonnay from what my palate tells me, but i could be wrong. pale and hazy yellow hue to this, with chunks of yeast cake floating around by mid pour. lots in the bottom of the bottle. the nose is awesome, dry as they come, moderately acidic more from the wine than any bacterial activity, and smelling like new oak and wheat malt, its really nice. the flavor is all of the above, with the brett adding quite a bit of funk, and the wine flavors really taking over the finish of a beer that draws elements from both rayon vert and le freak, i think its highly successful, and sessionable as can be at a nice low abv. a flavorful blonde beer, thats where its at for warm weather. carbonation is rampant, refreshment is high, and the finish is dry and clean for how complex it is. one of the best green flash beers ive had, and i would love to have a fridge full of it. ive heard its a year or two away from colorado release, but i am already stoked for the day it arrives. awesome beer.
★
1,127 characters

3.68
/5
rDev
-8%
look: 4 | smell: 3.5 | taste: 3.5 | feel: 4 | overall: 4
On-tap at Sour Fest
A: The pour on this one is a hazy golden color with a very large white head.
S: Wasn't sure what this was at first, but it definitely makes itself known as a Saison. Lots of spicy phenols, especially pepper, and plenty of fruit notes. A nice pear and apple aroma and a bit of straw and grass.
T: The flavor profile is very similar to the aroma. Lots of pepper, straw, grass, and yeast notes. The fruit character is a bit more on the sweet side with a touch of apple juice to go along with the lemon zest and pear flavors.
M: On the lighter side of medium in body with a medium to high carbonation.
O: This was a nice Saison, and good on a hot day, but not an amazing beer.
★
707 characters
3.47
/5
rDev
-13.3%
look: 3 | smell: 3.5 | taste: 3.5 | feel: 3.5 | overall: 3.5
817th Review on BA
Draft to taster
4oz
@Churchills Sourfest 2011
App- A soft yellow with a tiny bubbly head and not a lot of lace or cling. A bit clear at the pour but settled to mentioned yellow.
Smell- A very flat saison note. Add a little Brett and some funk and that's about it. Had some pepper and yeastiness but very little.
Taste- Taste follows the nose. This wasn't the best effort from Green Flash. Lacked punch and finished very thin. The Brett added a little to the flavor but not much.
Mouth- Light bodied and a medium-high carbonation level. Left a little flat saison with some pepper notes.
Drink- I was very disappointed by this one. Saisons have become a new favorite and this let me down big.
★
717 characters
3.15
/5
rDev
-21.3%
look: 3.5 | smell: 3.5 | taste: 3 | feel: 3 | overall: 3
Gold color pour, immense white head to it. Pear, straw, apple aromas with some peppery phenolic notes, this is pretty much the standard saison without funk notes.
No real difference on the tongue than the nose, I'd say maybe the body got a little accustomed to it right away, as the first sip wasn't as pungent as the first bit of whifs. As this warmed, it got a little bit more sour, but ultimately, compared to many of the better beers at sourfest, this was lacking a sour component. Should have been advertised as a palate cleanser.
The brett notes were just too thin.
★
574 characters
Green Flash Little Freak from Green Flash Brewing Co.
87
out of
100
based on
10
ratings.