Dismiss Notice
Dismiss Notice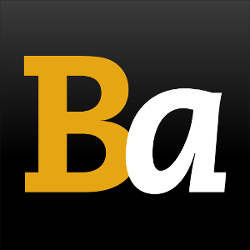 Join Our Email List →
And we'll send you the latest updates and offers from BeerAdvocate, because knowing is half the battle.
Dismiss Notice
Serrano Stout
- Green Flash Brewing Co.
Reviews: 15 | Hads: 120

4.8
/5
rDev
+18.2%
look: 4.75 | smell: 4.75 | taste: 5 | feel: 4.25 | overall: 4.75
This is possibly my favorite beer taste wise. Pours black with a mocha head. Smells of coffee beans. A coffee flavor evolves into a robust finish and the after taste is the perfect amount of spicy! The feel is not as silky as most stouts.
★
239 characters

4.75
/5
rDev
+17%
look: 4.75 | smell: 4.75 | taste: 4.75 | feel: 4.75 | overall: 4.75
Served on draft into a tulip at the Saucer on 3/15/13. Pours the deepest of black with absolutely no light penetration, topped unceremoniously with a dark brown head the color of brown sugar. It leaves just the finest of lacing as the glass empties rather quickly. The smell is all that the double stout was: roasted coffee and sweet milk chocolate slightly charred. Then there is the very present, but not over done chile throughout the nose. I really like the way the chile is balanced on the nose. The taste is not as chile forward as I would have expected either. It's a wonderful beer in its natural form, full of that roasty coffee and milk chocolate on the nose, with just a hint of sweet heat on the back end. The chile flavor builds over time to make a nice burn. Great mouthfeel as well. Great beer overall. It presents the chile flavor in a very subtle, but very present way that does not destroy the base product. I will have this again (on Sunday actually). Would love to try it on NITRO.
★
1,001 characters

4.52
/5
rDev
+11.3%
look: 4 | smell: 4.5 | taste: 4.5 | feel: 5 | overall: 4.5
Pours a dark brown, opaque. Fresh brewed coffee, olives, and fresh chilies on the nose. Mouthfeel is silky, creamy, and full. Chocolate up front. A lot smoke, olives, and fresh green chilies emerge in the middle. Finishes with a little puckerdness, if you will. This is a fun and magnificent beer.
★
297 characters

4.49
/5
rDev
+10.6%
look: 4.25 | smell: 4.5 | taste: 4.5 | feel: 4.5 | overall: 4.5
This luxurious stout is super solid black in appearance with a big light brown crown and gravel-like, foamy lacing that retains well. The aroma gives a chewy tobacco malt with a sure twist of chili powder. Nothing more need be said. Awesome. The flavor follows with sweet vanilla malt with more of that leathery tobacco and pleasant but deliberate chili pepper heat. Theres a touch of grassy brightness in the background as well but nothing i would define as hoppy, just a bit of contrast. This stuff is velvety smooth in feel with medium plus body, moderate carbonation. The pepper heat is clear but not overdone at all assuming you're any kind of fan of chili flavor and a little challenge to the taste buds. I love this stuff. It coats your throat with a pleasant pepper spiciness while maintaining deep malt pleasure and adequate sweetness. Woderfully balanced for this style. Bravo!
★
887 characters
4.23
/5
rDev
+4.2%
look: 4.5 | smell: 4 | taste: 4.5 | feel: 4 | overall: 4
On Tap
Green Flash Brewing Co.
Mira Mesa, CA
A beautiful beer. A nearly midnight black pour and a foaming light brown head that sticks and sticks leaving sheets of lacing down the entire glass.
The aroma isn't nearly as transformed as the flavor when compared to the base beer. Most of Double Stout's roast and chocolate notes shine through, with only a hint of the Serrano.
The flavor, however, is a perfect balance between the base beer (one of my favorite imperial stouts) and the addition of the Serrano: dark, roasted malts, and bitter chocolate, along with a decidedly warm, earthy spice from the Serranos which leaves the sides of the throat tingling with just the right amount of heat after the swallow. Quite extraordinary, actually.
Medium bodied with moderate carbonation.
I loved this spicy version of one of my favorite untreated imperial stouts.
★
866 characters

4.19
/5
rDev
+3.2%
look: 4.25 | smell: 4 | taste: 4.25 | feel: 4.25 | overall: 4.25
I had this at Harry's Hofbrau in San Jose served in a tulip glass, 8 oz for $5. There was a Green Flash rep at this event and he indicated this was the first time this beer was available on tap in Northern California.
Color is what you would expect for a double stout, perhaps the head receded a little quicker than other stouts. Smell is what I would describe as a cross between stout and a high end Napa Valley Cabernet Sauvignon; earthy with lots of vegetal pepper aromas...quite pleasant!
Compared to other chili pepper beers, the serrano chile in this beer is very subdued, which in my opinion, is a good thing.
An enjoyable beer that I would have again.
★
662 characters

4.08
/5
rDev
+0.5%
look: 4.25 | smell: 3.75 | taste: 4.25 | feel: 4.25 | overall: 4
On tap at Flying Saucer in Nashville.
A: Deep black with thin medium brown head. Spotty lacing as the glass is emptied.
S: Roasted malts, some chocolates, chilies. I was hoping for bigger nose on this one, but all smells were somewhat subdued. Might be a result of the tap and might be better coming from bottle.
T: Big chocolate with roasted flavors mixed nicely with spiciness from the peppers. The heat comes from the chilies is apparent up front while drinking, and carries forward afterwards. Very nice departure from the standard stouts.
M: Medium body and nicely carbonated. Coats the tongue nicely like most stouts in this group.
O: I liked this one quite a bit. Was pleasantly surprised how well the peppers were integrated and enhanced the flavor instead of overpowering it.
★
789 characters

4.05
/5
rDev
-0.2%
look: 4.25 | smell: 4.25 | taste: 4 | feel: 3.75 | overall: 4
Served in a tasting glass at the brewery.
A: Creamy mocha head. Opaque black beer
S: It smells like chilies. And roasted malt. And chocolate.
T: Spicy (duh) and chocolatey. Rich, sweet, and enjoyable. The chili cuts the sweetness perfectly.
M: Full.
O: I really enjoyed this!! A bit mild, a bit straightforward, but I like the trend and the example. Recommended.
★
371 characters

4.03
/5
rDev
-0.7%
look: 4 | smell: 4 | taste: 4 | feel: 4.25 | overall: 4
On tap @ Flying Saucer in Nashville
A - Black with a thin layer of light brown head.
S - Chili, chocolate, roast.
T - Roast, chocolate and and chili pepper. Good integration and balance. Spicy chili kick in the finish.
M - Medium to full body. Light carbonation
★
267 characters

4
/5
rDev
-1.5%
look: 4 | smell: 4 | taste: 4 | feel: 4 | overall: 4
At Meadhall, Cambridge MA
Black with a khaki head. Smells like smooth roast malt and chile peppers. Tastes like it smells. Some cacao too. Good amount of heat - it's enough to get the chile feel but not enough to be hard to drink. Thick body with low carbonation.
★
264 characters

3.9
/5
rDev
-3.9%
look: 4 | smell: 4 | taste: 3.75 | feel: 4 | overall: 4
Poured a black body with one finger tan head that quickly died. Aroma has mild sweetness mixed with roasted malts and mild chili peppers in it. For a chili double stout, beer is rather light bodied and smooth drinking. Balances some chocolate sweetness with roasted malts (hints of coffee malts) with chili peppers; the chili peppers add a little bit of heat and flavor but don't overpower the beer. Pretty good beer that gives off a sweet heat vibe.
★
453 characters

3.89
/5
rDev
-4.2%
look: 4 | smell: 3.75 | taste: 4 | feel: 4 | overall: 3.75
From 04/16/13 notes. Had this on tap at Rattle N Hum in NYC.
a - Pours a dark brown color with one inch of medium tan foam and moderate carbonation evident. Looks pretty nice, like the normal double stout.
s - Smells of milk chocolate, roasted malts, burnt malts, dark chocolate, light coffee, and light cream. Nice, like the normal double stout. Not getting much peppers in the nose, though I like it.
t - Tastes of milk chocolate, roasted malts, vanilla, hot peppers, spice, toasted malts, burnt malts, light coffee, and some light bitterness in the end. Peppers come through in the taste a bit, though nothing overpowering, which I appreciate.
m - Medium to full bodied stout, with moderate carbonation. Not too spicy.
o - Overall a nice stout and a nice variation on the normal double stout. I would put it on par with the normal version, with a little bit of spice in the taste. Worth checking out if you like the normal double stout and/or spiced stouts.
★
965 characters

3.72
/5
rDev
-8.4%
look: 4 | smell: 3.75 | taste: 3.75 | feel: 3.25 | overall: 3.75
On cask at Haven Gastropub in Pasadena, CA.
Pours an opaque black with a foamy dark khaki head that settles to a film on top of the beer. Small swaths of lace form around the glass on the drink down. Smell is of dark roasted malt, cocoa, chiles, and tortilla aromas. Taste is much the same with cocoa, char, and chile flavors on the finish. There is a mild amount of chile heat in the back of the throat after each sip. This beer has a low level of carbonation with an almost flat and medium bodied mouthfeel. Overall, this is a pretty good beer with some interesting aromas and flavors from the chiles used.
★
610 characters

3.71
/5
rDev
-8.6%
look: 4.5 | smell: 3.5 | taste: 3.5 | feel: 4 | overall: 4
A - Pitch black with a dark cocoa head that leaves spotty lacing down the glass.
S - Dark malts and grains. A lot of chocolate with a little pepper spice.
T - Very, very similar to the Imperial Stout. Peppers don't really show a lot of character. Mostly rich malts, chocolate, and coffee, followed up by a spicy tingle. Maybe this is what the brewers were going for since the used Serrano peppers. Not really sure, but I think it could use some help from the spice. Still a very drinkable, and marketable, pepper stout but could use some more heat.
M - Very rich with no alcohol present. Peppers add a little tingle to the tongue which is a great replacement for carbonation.
O - Great introduction to spicy beers, but doesn't quite live up to the name. If the brewers for going for a very moderate spice, then hats off to them because the spice is very light.
★
864 characters

3.15
/5
rDev
-22.4%
look: 3.75 | smell: 3 | taste: 3.25 | feel: 3 | overall: 3
Served in 12oz tulip. Poured a solid black with over an inch (which, when that settled, left me with about 9oz of actual beer?) that had low-to-moderate retention and low lacing.
The aroma was the typical sweet malt of the style, with no hint of pepper. On the tongue the flavor starts out as that of a typical example, but then the peppers kick in harshly on the back of the tongue. The pepper hotness lingered too long to be enjoyable.
The body was very thin for the style. Drinkability will depend on your taste for peppers. For me, this is a one-and-done tick. Overall, an OK brew, that's probably not for everyone.
★
621 characters
Serrano Stout from Green Flash Brewing Co.
88
out of
100
based on
15
ratings.