Dismiss Notice
Get 12 monthly issues of BeerAdvocate magazine and save $5 when you select "auto-renew."

Subscribe now →
Dismiss Notice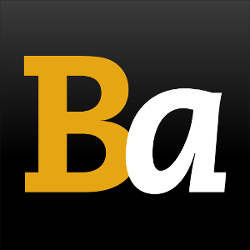 Join our email list →

And we'll send you the latest updates and offers from BeerAdvocate, because knowing is half the battle.
Ringwood Boondoggle Summer Ale
- Ringwood Brewery
| | |
| --- | --- |
| Educational use only; do not reuse. | |
Reviews: 12 | Hads: 23
3.54
/5
rDev
+4.1%
look: 3.5 | smell: 3.75 | taste: 3.5 | feel: 3.25 | overall: 3.5
Appearance - Amber red in colour with a foamy 2 finger head that has low retention and dies to light lace cover quickly and leaves little lacing in the glass...
Smell - very malty with a decent waft of bitter hop light blossom aroma of apple and cherry. Some notes of grape and prune.
Taste - Sweet malt of light caramel tones and very slight notes of fruit such as apple and cherry, but after a rather promising aroma profile this one is a real let down.
MF - Light to medium body a with average linger, which is no better than the most mediocre lager or Pilsner and a slightly dry end.
Overall - well balanced in the flavour it does have but it is slightly boring overall. Not bad by any stretch of the imagination but it is not very impressive either.
★
759 characters
3.25
/5
rDev
-4.4%
look: 3.25 | smell: 3.25 | taste: 3.25 | feel: 3.25 | overall: 3.25
Hand-pulled half-pint in The Wheatsheaf, Chetwyn Aston on 11th Jan 2014.
Lighter in colour and depth than it's bottled brother (the bottles 5% ABV), this is easy drinking but lacking in flavour.
It's OK but I do prefer the stronger bottled version.
★
255 characters

3.53
/5
rDev
+3.8%
look: 4 | smell: 3.5 | taste: 3.5 | feel: 3.5 | overall: 3.5
One of the local, seasonal ales we tried while visiting friends in Andove, England.
Good looking pint, golden liquid covered by a thick, dense, white head. Long lasting foam left beautiful lace.
Tried to coax some aroma out by swirling repeatedly, but not alot too it. Slightly sweet and grassy, some citrus hoppiness. Taste is sweeter, fruit and honey to start, and a light hop bite at the end. Mouthfeel and body are light, but works for a light summer beer. Carbonation fit well. A decent blonde.
★
500 characters

3.33
/5
rDev
-2.1%
look: 4 | smell: 3.5 | taste: 3 | feel: 3.5 | overall: 3.5
Pours a handsome pint, honey golden amber body thin in depth but thick in density white head.
Now the aroma, distinct and to be honest, maybe a little to honest it gives off a distinct smell of sweaty piss flaps, honestly we a talking about full on 2PM disco camel toe (which is nice in certain circumstances just not sure for a beer).
The taste is slightly better though there is strong honey flavours there (I don't like honey) without the sweetness leading to a quick hoppy bite, a bit of a wheat theme underlying.
Good mouthfeel don't quite know where they are going with this beer but the carbonation seems right for it.
overall ... hmmm? Interesting, very interesting.
★
678 characters
3
/5
rDev
-11.8%
look: 3 | smell: 3 | taste: 3 | feel: 3 | overall: 3
Dark amber orange with a larger bubbled head that went quickly. Smelled of grain and fuggles, little bit of orange and rind. Taste had some slightly sweet malt and citrus up front quickly moving to bitter and a bit harsh in the middle with a bitter dry finish. MF was medium light but rough and not overly drinkable. Overall it's not a bad beer but not one I would go back to and certaily not what I expect from a blonde, even a British Blonde. Sure it's better on Cask.
★
470 characters

3.23
/5
rDev
-5%
look: 4 | smell: 3.5 | taste: 3 | feel: 3.5 | overall: 3
500ml bottle, 5% ABV, BB Jan 2012.
This beer pours a slightly hazy, tarnished golden yellow colour, with one finger of dense soapy off-white head, which leaves some thin coral reef lace around the glass as it settles anon. It smells of leafy, musty, and mild citrusy hops, and subdued pale bready malt. The taste is innocuous, somewhat crackery malt, with a sharp, metallic mineral edge. It's hard to determine if this comes from the hops, or what, as there remains a strong leafy, earthy character, fairly bitter, one that tamps down any of the proclaimed refreshing fruitiness. The carbonation is present, but on the low side of the mean, the body kind of light, but not thin, a small edginess precluding smoothness. It finishes still quite bitter, the acerbic deciduous hops lording over the relative meekness of the malt.
While it's obvious that hop-forwardness was the goal here, unfortunately, I'm reminded of those hot sauces that prize heat over flavour. What you wind up with is a metallic, edgy experience, but without the balancing savoury component. That's what I get here. Kind of hard to drink, actually, not really in the vein of the typical EPA.
★
1,163 characters

3.73
/5
rDev
+9.7%
look: 4.5 | smell: 4 | taste: 3.5 | feel: 4 | overall: 3.5
Bright fizzy rusty orange with big but steady and sticky white head that rings.
Nose is some husk and big cut hay hops
Lean corn husk and golden syrup malts with a touch of cookie dough and grassy, straw hops that turns to wood as it warms. Fruity comeback, cantaloupe finish, and bitter linger.
Crisp, sticky, light to medium.
Summer Lightning knock-off? Going for the leanest, sharpest hops but no citrus in this case. A bit chewy and strong to quaff, though.
★
465 characters

3.65
/5
rDev
+7.4%
look: 3.5 | smell: 3.5 | taste: 3.5 | feel: 4 | overall: 4
My bottle is 500mL and is stated as a fruity blonde beer, which is also sitting at 5% alc/vol.
A- Pours with a slightly golden-ish color and I'm sure there is a bit of chill haze involved here. The head surprisingly, isn't super thick, but it is a puffy white color, and fizzles to a thin layer. Typical English carbaonation, mild and fine looking! As for lacing, this area stands out, with lots of filmy, bubbly residue clinging to my pint glass. Nothing spectacular overall, but not bad....
S- As the brewery states, the aroma is definitely hop dominated with some hints of citrus fruit....dried lemon rind. There is also a distinct yeasty note here as well as some wood and/or mild nutty smell. Lots going on here!
T- I also have to agree with Ringwood here, in that the flavor is fruity, but it most certainly is dominated by leafy hops. When I say this, I don't mean it's super bitter, but rather really herbal or earthy. There is also more of the yeasty/biscuit character found in the aroma. It's interesting for sure....just doesn't remind me of a blonde ale is all!
M- Solid medium body with a smooth mouthfeel due to the small bubbles that carbonate the beer. The leafy character of this beer really is allowed to shine through.
O- Thirst quenching?...yes! Flavorful?...yes! Blonde Ale?...maybe, maybe not. A little unbalanced in my opinion but still a better than average ale! I wouldn't go after this purposely but wouldn't say no. Would probably have a pint then move on to something else.
★
1,506 characters
3.47
/5
rDev
+2.1%
look: 3.5 | smell: 4 | taste: 3 | feel: 4 | overall: 3.5
Thanks to Jim at Sherbrooke for the sample. From a 500 ml brown bottle, abv listed at 5% on the label. Pours out slightly hazed pale golden hue, two fingers of loose-bubbled white foamy head that retains. Quite a bit of solid lacing left behind.
Clean rounded bready malt on the nose, with hints of biscuit and toffee in the background.
While the malt dominates the aroma, things switch around in the flavour. Puckering leafy, herbal hops from the get-go, from front to finish and into the aftertaste, while some clean grainy malt attempts to provide some sort of backbone deep into the background. Fairly intense hop character for such a low abv% ale, which is impressive.
Rather full-bodied mouthfeel, especially for the style, and it doesn't detract. Full yet slick texture, moderate carbonation.
A bit over the top in the hop dep't with this one, yet in general it has its moments and its strengths in other areas. Not my first pick for a Blonde Ale as it is listed as on the actual label, and it's a bit lopsided for a Bitter or an English Pale Ale either. I would pass next time.
★
1,089 characters
4.33
/5
rDev
+27.4%
look: 4.5 | smell: 4 | taste: 4.5 | feel: 4 | overall: 4.5
500ml brown bottle poured into a Young's pint pot.
A. Mid-amber coloured ale topped by a half finger thick foamy white head. Nice lacework left behind on the glass.
S. Citrus fruits, fragranced powder notes and a touch of hops.
T. Sweet malt and hop bitterness give this beer a slightly sweet and sour taste initially. Clementines and lemon fruit lead to a dryish bitter finish.
M. Medium.
D. Quite a nice summer ale from this Hampshire brewery.
★
450 characters

3.03
/5
rDev
-10.9%
look: 3.5 | smell: 3 | taste: 3 | feel: 3 | overall: 3
A 500ml bottle with a BB of Dec 2011. This version has 5% ABV; with a description of fruity and blonde.
Poured into a Sam Smith's pint glass. A golden-amber hue with light carbonation. Produces a small white head of foam that subsides quickly. Aroma has a hint of malt and a distinct harsh note that reminds me of burnt matches. Smells like the hops have been overdone. Not a brilliant balance.
Tastes of light malt with stewed leaves. Dry bitter finish but no aroma from the hops. Faint solvent notes. Mouthfeel is smooth but astringent. Leaves a bitter aftertaste.
Not the best ale I've ever had - it lacks flavour. There's plenty of bitterness, but no balance between malt and hops. Try it if you must, but I won't be revisiting this one.
★
744 characters
2
/5
rDev
-41.2%
look: 2 | smell: 2 | taste: 2 | feel: 2 | overall: 2
Maybe i was just bored of bitters at this stage, or maybe it was the weather was too hot by this stage. This sucked, really tame. With sulfur and boiled egg in the nose, thin grainy and edgy, really boring, unexciting cask bitter (Cask- ChelmsfordBF 03')
★
254 characters
Ringwood Boondoggle Summer Ale from Ringwood Brewery
80
out of
100
based on
12
ratings.