Dismiss Notice
Get 12 monthly issues of BeerAdvocate magazine and save $5 when you select "auto-renew."

Subscribe now →
Dismiss Notice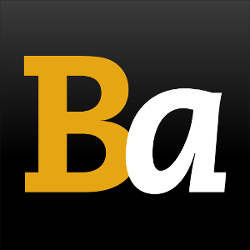 Join our email list →

And we'll send you the latest updates and offers from BeerAdvocate, because knowing is half the battle.
Icelandic White Ale
- Einstök Ölgerð ( Einstök Beer Company )
| | |
| --- | --- |
| Educational use only; do not reuse. | |
Reviews: 63 | Hads: 377
4.25
/5
rDev
+13%
look: 4.25 | smell: 4.25 | taste: 4.25 | feel: 4.25 | overall: 4.25
Draft December 2014 at Dillon Whiskey Bar, Reykjavik
I'm not sure which yeast they used on this one, but forget about notes of citrus and coriander, this is all about peaches, and it's damn tasty.
Nice presentation, full yet dry body and finish, yummy soft peach flavours and aromas.
★
285 characters

3.46
/5
rDev
-8%
look: 4.5 | smell: 3.5 | taste: 3.5 | feel: 2.5 | overall: 3.5
Looks cloudy but watery. Interesting to say the least.
Smells of citrus notes and wheat. Not that appealing to me.
Orange and corriander taste. Some spices coming through too. Different but not sure how much I like the taste. Im feeling a bit indifferent to it.
Feels a bit harsh on the carbonation. It seems to attack the tongue on every sip.
Overall I think its alright. Different but maybe not to my liking. The mouthfeel is the biggest turn off for me. Wish it wasn't quite as harsh on the tongue.
★
505 characters

4.38
/5
rDev
+16.5%
look: 4.5 | smell: 4.5 | taste: 4.25 | feel: 4.25 | overall: 4.5
Purchased at Vinbudin Reykjavik. Poured into a red wine glass. Tall head, cloudy pale straw yellow in color. Foam tastes like the orange peel used to spice this witbier, but hardly of the coriander, except for notes in the finish. Tastes lemony, with a estery aftertaste. Hardly bitter at all. Second smell exposes a mild phenolic character. It's hard to know for sure, since the alewifie and I are in Reykjavik right now and everything smells this way, but I swear I smell the sulfuric Icelandic water, which actually goes quite well with the character of the white beer according to us.
★
588 characters

4.24
/5
rDev
+12.8%
look: 4.5 | smell: 4.25 | taste: 4.25 | feel: 4 | overall: 4.25
I was given a six pack of this during a company beer exchange. to start, I am a fan of witbier. this one does not disappoint. a nice pour, , nice head, nice carbonation and a fantastic aroma . a hint of coriander , orange, lemon and some other yummy flavors. Overall this is a solid beer that could quench the thirst for most people.
★
333 characters

4.5
/5
rDev
+19.7%
In bottle from Nashville,Tn
Great tasting white ale, with hints of orange and coriander. It's like a more pale version of blue moon. Easy to drink, and nice subtle notes of citrus.
★
180 characters
3.98
/5
rDev
+5.9%
look: 3.75 | smell: 4.5 | taste: 3.75 | feel: 3.75 | overall: 4
Clear Amber color, strong pleasant fruity smell, very small head with moderate lacing, strong sweet lemon taste all the way through, very little aftertaste. Overall good, but not anywhere near my favorite wit, St Bernardus firmly holds that position for me.
★
257 characters
4.25
/5
rDev
+13%
look: 4 | smell: 4 | taste: 4.5 | feel: 3.5 | overall: 4.5
Nice appearance. Straw colored and cloudy. Fizzed over a bit on opening. Pineapple and citrus on the nose. Citrus and coriander are apparent. Mildly sweet. Watery mouthfeel. Light, crisp, refreshing beer with wide appeal. Good lunch beer on day after Christmas!
★
261 characters

4
/5
rDev
+6.4%
This is about as perfect a witbier as you will find anywhere. It's delicious and refreshing. I keep going back for more. It's as good as anything you can get from Belgium and quite a bit better than Blue Moon Belgian White.
★
223 characters
3.66
/5
rDev
-2.7%
look: 3 | smell: 4.5 | taste: 3.5 | feel: 3 | overall: 3.5
Pale, nearly clear amber colour. Nose is yeasty with a touch of mango and orange. Scent is definitely the best part of this beer. Flavour is crisp, suggesting the finest water is used. However other than a mild hint of coriander the taste is largely forgettable. Overall a pleasant but largely unmemorable beer. Would drink again but wouldn't go out of my way to purchase.
★
372 characters
3.76
/5
rDev 0%
look: 4 | smell: 3 | taste: 4.25 | feel: 3.5 | overall: 3.75
For me this was a refreshing beer. The taste was lighter than other Witbiers I have had. It was a little plain to my nose but I did get a sense of the orange peel. I enjoyed drinking it but would not put it as a favorite.
★
224 characters
4.38
/5
rDev
+16.5%
look: 3.75 | smell: 4.5 | taste: 4.5 | feel: 3.75 | overall: 4.5
When I opened the bottle, the smell immediately hit me; it had the aroma of toasted nuts and orange peel that was subtle yet aromatic.
It's a cloudy pale color and you can't see through the other side. Even though it's cloudy (due to it being unfiltered), the body isn't heavy or thick at all.
The best part is the taste. As the beer fills your mouth, you get hit with the citrus and coriander immediately. It feels like a carbonated drink, but calms down shortly after. It's a very refreshing and subtle beer with a mildly strong flavor. It carries many of the best aspects of other beers that I enjoy. Even though it's a proper witbier, it's one of the better ones I've tasted thus far. No hint of lasting bitterness.
Even though it feels and tastes like a pale ale, the aftertaste is quite subtle and less intrusive. It was surprising after the first wave of flavor hit me. I'm left with a citrus and toasty (due to the oats) aftertaste that makes me want to drink more.
★
980 characters

3.5
/5
rDev
-6.9%
look: 4 | smell: 2.75 | taste: 3.75 | feel: 4 | overall: 3.5
A: Beautiful pale gold with solid white head. Noticeable sediment left in the bottle.
S: Very faint lemongrass and a hint of malt. Aroma diminishes quickly.
T: Extremely clean, refreshing, slightly citrusy. Orange peel and coriander are noticeable, but as accents and not at all overwhelming. Much drier than most white ales.
M: Highly carbonated; fine-ish beads which hold up in hot weather. Relatively smooth.
O: One of the better white beers i've had. Not too heavy, sweet, or fruity. Again, very clean.
★
512 characters
2.87
/5
rDev
-23.7%
look: 5 | smell: 3 | taste: 2.5 | feel: 3.5 | overall: 2.5
I hate to go against the community, but I was unimpressed. I can appreciate subtle beer and this definitely is subtle, but I often found myself wondering if I was drinking beer flavored club soda. Personally I prefer a brighter white beer with a bit more impact. This has it's place and I would buy it again, but it just kind of struck me as "just being there".
★
361 characters
Icelandic White Ale from Einstök Ölgerð ( Einstök Beer Company )
85
out of
100
based on
63
ratings.