Dismiss Notice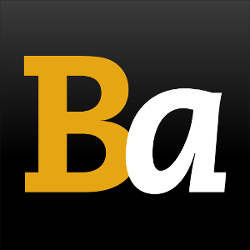 Site Performance Updates: We're aware of the nightly site outage, and working on resolving the issue.
Strange Brew Tavern
PLACE STATS
Reviews:

10

Ratings:

Avg:

4.17

pDev:

6%

Taps:

24

Bottles/Cans:

110

Cask:

N

Beer-to-Go:

Y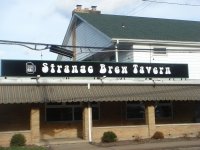 PLACE INFO
Type:
Bar, Eatery
1996 S 5th St
Allentown
,
Pennsylvania
, 18103-4909
United States
(610) 841-3610 |
map
strangebrewtavern.co
Notes:
No notes at this time.
Added by scottielovesbeer on 12-15-2011
Reviews: 10 | Ratings: 17
4.64
/5
rDev
+11.3%
vibe: 3.75 | quality: 4.5 | service: 4.75 | selection: 5 | food: 4.75
Very laid back relaxing place with awesome beer selection.
The food is extremely good with generous portion sizes made to order from scratch.
While the decor is nothing special the food , beer selection, staff and patron friendliness is second to none. This is our favorite beer bar!!
★
284 characters

3.91
/5
rDev
-6.2%
vibe: 3.75 | quality: 4 | service: 3.75 | selection: 4 | food: 4
Strange Brew started out for me as a place to try good craft beer but it has become much more than that. Like my church, the best thing about SBT is the people. Whether it's Scott, the owner, or Wood or Reef the cooks, or Chad, Sara or any of the other bartenders, everyone at SBT is very warm and caring. That includes the other patrons. There's just a really good vibe.
The beer selection is consistently impressive. There is always a choice or three for every taste, whether you like Belgians or IPAs or Stouts or Barleywines, you will find something you like. I own mug #39, which took me 6 months to earn. During that time, sampling craft beers from 100 different brewers, I began to really develop my knowledge of craft beer and have many personal favorites that I first tasted at SBT. I like to think that Scott orders certain beers partly because he knows I like them. Those 10 half kegs of Pumking were mostly all I had last fall!
The food is simply amazing. I have tried just about the entire menu and everything is excellent. I have given up even trying to finish a serving of anything. I just take the leftovers home in a box. And you don't have to order strictly off the menu. The folks at SBT will pretty much make you anything they have the ingredients for. We have made a habit of ordering the weekend specials, especially the sandwiches and desserts, because they are consistently good.
My wife and I and our friends are regulars at SBT and we have taken many members of our family there too, all of whom enjoy Strange Brew Tavern as much as we do!
★
1,568 characters
5
/5
rDev
+19.9%
vibe: 5 | quality: 5 | service: 5 | selection: 5 | food: 5
It just does not get any better than this in Lehigh Valley! I have been there a half a dozen times now and it just keep getting better! The food is awesome! If you walk out of there hungry... it is your own fault. Portions are BIG!!! Had the smokestack sandwich today and it was outstanding!!! Found out today... they smoke their own meat. I have gotten to know one of the owners, Scott. He is very hospitable and super friendly. He knows his business and put on quite a beer event on Tuesday Night called Hop Head Heaven 2. 17 IPA's including Hop Slam, Wings Of Armageddon, Hi Res, Jai Alai!!!! Are you kidding me?!?!!? No one topped that!! I was knockin down the doors just for those! Did I mention I travel 45 minutes to get there! I always have a lot of fun and am a lifer!! A definite A+++
★
794 characters

4.3
/5
rDev
+3.1%
vibe: 4.5 | quality: 4 | service: 4.5 | selection: 4.5 | food: 4
Located in the heart of a great working-class neighborhood on the City's South Side. This is the old Mountainville Inn for us life-long Allentonians. This place has gone through a number of name changes lately. It ain't fancy, but it is welcoming. There is a touch of Grateful Dead influence to the place, but it is not totally hippied-out.
One or both of the owners are almost always present and the owners staff the bar themselves. One of them is very personal and will talk to you all day; the other is friendly enough, but quiet.
Strange Brew has a selection that will please almost any craft beer lover. Next to Liberty Street, this place has the best tap and bottle selection in town. I also like their Mug Club program as it requires individuals to select a beer from 100 different brewers, but does not mandate specific brews (no bland wheats for me - yeah!)
There is nothing fancy food-wise, but everything that I've tried so far is very good. Also, they have something on special every day of the week and it is usually a good deal. Also, prices are pretty good, maybe the beer is a touch higher than average for the area.
★
1,136 characters

4.18
/5
rDev
+0.2%
vibe: 3 | quality: 4.5 | service: 4 | selection: 4.5 | food: 4
A phenomenal find during a return trip back to the Lehigh Valley, thanks to my buddy Curt.
The atmosphere is, admittedly, simple. And that is rather fine by me. It is the former Mountainville Hotel and the layout of the space is indicative of that. Still, spacious, clean and no one is sitting on top of one another. Win.
Scott and the folks at The Strange Brew do a great job of consistently rotating their taps and keeping their bottle selection fresh. Several beers during the multiple stops on this vacation were new to me, seasonal, and well cared for.
The food, while basic pub fare, is well above average. Wings and cheesesteaks top my personal list.
The Strange Brew, without question, will be on the short list of places I will repeatedly visit, every time home in the Valley.
Zum wohl!
★
801 characters

4.29
/5
rDev
+2.9%
vibe: 3.75 | quality: 4 | service: 4.75 | selection: 4.5 | food: 4
This place has a little bit of a strange vibe to it, perhaps that is the intent since it's named Strange Brew. Anyway, it's got a very big bar that nearly circles the entire platform when you walk in. There is a good amount of open space all around. There is additional seating in the back as well. The beer selection is pretty good, nothing too outrageous though. The service wasn't too bad, but wasn't overly impressed with it either. The food was pretty good, but wasn't spectacular either. Overall I think that the place might be better when there are a lot more people there. It just seemed dead the night I was there. I might go back one day, but I have places that are better in my opinion.
Update: 2-23-16 IPA Night for LVBW. Place was bumping, the tap list was extensive and had plenty of different hop forward brews sure to please some of the craziest hop heads in the area.
★
885 characters
4.13
/5
rDev
-1%
vibe: 4 | quality: 4 | service: 4 | selection: 4.5 | food: 4
I've been here several times since the location has re-opened as Strange Brew, and each visit has been better than the previous. The location was previously a BMC bluecollar local corner bar that actually cranked out (no pun intended) pretty decent cheesesteaks and wraps. The interior has been updated with a craft beer slant, but thankfully they have kept the sports-bar vibe (its nice to know that I'm not the only craft beer enthusiast that actually likes having things to do at a bar, like the good ol' days. Plenty of TVs, bartop games, pooltable, etc. Too many Philly places nowadays are going monk-minimalist, but I will never sit at a bar and read a book, that's just not why I go out.)
Quality is high for the Lehigh Valley, especially considering the location. More comments on this in the selection and food sections.
Service is good and relatively friendly, especially for a place still figuring out the crowds. The owners and employees all have backgrounds in the local pub scene, and it shows.
Selection is rather impressive for a place that's relatively new. Tailgate from San D was flowing one night (first time I've ever seen it in PA) as well as the usual local PA craft offerings (Nugget Nectar even made an appearance.) Majority of the draft lines are craft (SN, Stone, Bells, etc) and everything I have had has tasted nice and fresh.
The food menu is creative (Lamb stew, chicken breast rueben sandwich, etc...) and everything that I have eaten has been tasty. Pierogies are highly recommended!
Value is $$ - some things are cheaper than I would expect, but some of the draft pricing and serving sizes have puzzled me. Overall its a great value considering so many places jumping on the craft beer / gastropub bandwagon recently.
If you are in the Lehigh Valley and looking for a pint and a bite, Strange Brew should be at the top of your list!
★
1,872 characters
4.28
/5
rDev
+2.6%
vibe: 4 | quality: 4.5 | service: 4 | selection: 4.5 | food: 4
I started going to Strange Brew because my regular spot was:
A. Lacking things I really wanted to drink.
B. Closed on Sunday.
So I took a chance and went for it one sunny winter Sunday. I've not missed a weekend since.
When I first went in, Scott, the owner was the only one there (it was admittedly early on a Sunday afternoon, and they'd only been open for about 7-8 weeks), and he was great to meet. He's a fellow beerlover, and we talked for awhile, and he was very knowledgeable about what he had on top.
So, as far as what's on tap: 24 taps total, ten of which have the regular macros for the nonbelievers, plus Guinness, Woodchuck, Sam, and Yuengling Lager (which you can't NOT put on tap in our area). The other fourteen rotate, and pretty frequently. He updates Twitter when something kicks, and I'd say one or two or three change every week. The variety is great. As we speak, there's a cuveé, a saison, some IPAs, a bock or two, and more on that list. Then, we get to the bottles. He tells me he's over 90. I have pictures of the list, but I haven't counted yet. I believe him. That has some good stuff on it, as well, and I haven't had one that wasn't fresh yet.
Part of the reason for the bottles is the mug club, which involves drinking beers (draft or bottled) from 100 different breweries on the list. Thankfully, unlike other clubs I've done, I don't have to force Coors Light or Bud down for that.
As far as food, I haven't had a bad meal yet. The worst meal I've had was okay. The best meal I've had was fantastic. I thoroughly enjoy all things they beer batter, as the batter is delicious. The burger I had was also really really good, and the shepherd's pie on St. Pat's day should be a regular menu item (please?), it's that good. I have not gone for wings yet, so can't comment there. Overall, it's not fancy, but it's good quality bar food.
Atmosphere is what I like about the place. It's a mix of folks coming in to watch "the game", whatever that may be at the time, along with people who have realized it's a beer destination here, along with neighborhood regulars, it seems. Scott mingles, as does the chef, and they always want to know how they're doing. Points for that. I haven't been in on weekend nights, yet, but there's live music Friday and Saturday, and it sounds like it gets busy. I can't wait til the patio opens, because I'll likely spend my summer there.
Overall, if you want to drink good beers, and a lot of them, but you don't want to break the bank, and you don't want to go somewhere snooty or smoky (locals, you know where I mean), Strange Brew is it.
★
2,608 characters

4.25
/5
rDev
+1.9%
vibe: 4 | quality: 4 | service: 5 | selection: 4 | food: 4
What a gem of a find in an area with a big population that's on the lighter side of good beer establishments.
Nice and relaxed, laid back, and lots of space to move around. I've been to too many extablishments with tight quarters and I feel like I'm in a sardine can or attending the local cattle call. There's LOTS of TV's around the bar and dining area so everyone has a nice eye shot of the screen, especially convenient during the NFL playoffs when we visited. I've been to this place under the previous ownership and the beer menu was lacking in a BIG way. The atmosphere now presents itself as a hybrid of neighborhood/food/beer/sports bar with live music...can it really get any better than this? It's getting tougher to find live music these days and traveling (5) states on business on a regular basis, I can only name a small handful of beer bars that offer live music. Nice touch.
Since we were with a group of friends I didn't take the time to copy down the beer selection, but trust me, the beer list favors the craft beer crowd and there's enough selections to please all walks of beerdom, including the macro lovers. Being a HUGE fan of hops and IPA's, it fell a little short the night we were there, but taps are constantly rotating. I spoke with Scott (one of the owners) who is a fellow hop head and he had some great hoppy kegs sitting on deck; sure enough, before the night was over, they tapped a pretty fresh keg of Green Flash West Coast IPA - FIST PUMP!
The food menu spans from appetizers to sandwiches to some select entrees. In our group of nine, everyone enjoyed their meals. I was impressed to see Scott mingling amongst the tables along with the Chef (every now and then), that was impressive. Our waitress was right on the ball and we never had an empty glass for more than a few minutes.
Good food, good atmosphere, good beer selection, and better yet, 'doesn't break the bank...we're definitely going back.
★
1,944 characters
3.95
/5
rDev
-5.3%
vibe: 3.5 | quality: 4 | service: 4 | selection: 4 | food: 4
First off, I'm really glad that this place opened up in what was a regular haunt of mine in days past. The new owner, Scott, seems to really understand what this area needs (i.e. a decent place to grab some bar grub, drink some craft, and watch a game on a flatscreen). There's been several establishments opened up relatively recently in the Lehigh Valley that offer great beer and food but nothing that i could/would call myself a regular at due to the rather high-end nature of these places. Strange Brew offers quite a selection of craft offerings both on tap and from the bottle with more selections to come. As an example, i've had Mad Elf, Anchor Our Special Ale, and Arrogant Bastard on tap. The bottle list is short but very diverse (HotD Adam for instance) but will expand once they've been open for a bit. Quite honestly though I would be content if the bottle list would stay as is. Also worth noting is that none of the beers that i've had so far have been more than $4.50. As for the food, I've only had the Cheesesteak with hot peppers but this may be my favorite cheesesteak that i've ever had. The roll was perfect which for those who know know that's essential. As for the layout, there's A LOT of seating around the bar (maybe 30?) and every seat has a good view of whatever's on the tube if that's your thing. There's also a seperate dining area if that's your thing although this is more of a neighborhood bar than a restaurant. All in all I'm very excited to have this right down the road from me and would recommend this to anyone in the area that wants some good beer and food but don't want to shell out a ton of money. I'm also looking forward to having live music there as well which should happen sometime in the near future.
★
1,753 characters
Strange Brew Tavern in Allentown, PA
92
out of
100
based on
10
ratings.