Dismiss Notice
Dismiss Notice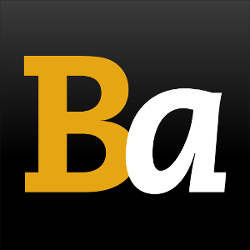 Join Our Email List →
And we'll send you the latest updates and offers from BeerAdvocate, because knowing is half the battle.
Dismiss Notice
Aureus
- Draai Laag Brewing Company / Saints & Turncoats Public House
Reviews: 14 | Hads: 39
4.35
/5
rDev
+11.3%
look: 4 | smell: 4 | taste: 4.5 | feel: 4.5 | overall: 4.5
Draai Laag
Aureus
12oz stubby bottle. Pours a hazed burnt orange color, decent amount of sticky white foam and lacing. Aroma is full of Belgian yeast, wheat malt, bubblegum, fruity esters and mild spice. In the flavor, ester-y Belgian yeast giving off mild banana, clove and spicy notes, as well as a touch of citrus and honey oat bread. Alcohol is not apparent for a beer clocking in around 8% ABV. Mouthfeel is medium bodied, lively and well carbonated. Overall, many a beer lover appreciates a well crafted brew, and Aureus qualifies. This offering is very tasty. Perfect on a hot sunny day.
★
595 characters
4.34
/5
rDev
+11%
look: 4 | smell: 4.25 | taste: 4.5 | feel: 3.75 | overall: 4.5
A: Cloudier than normal for a Belgian Strong, which I liked. You can actually see the living cultures on the beautiful, sunny day when I had it at Pointe Brugge in the Steel City.
S: Heady, with strong fruit notes. Banana, citrus, and a little boozy.
T: Mmmmm... The boozy smell unleashed itself at the outset, which was coupled mightily by banana cream and other fruits. Sweet, without overpowering my palette and ruining dinner. The best pre-dinner beer that I've had in some time.
M: A healthy, pleasant carbonation, but strong nonetheless.
O: A very good, affordable Belgian. I can't wait to see whether Drai Laag changes and grows this lovely beer.
★
660 characters

4.32
/5
rDev
+10.5%
look: 4 | smell: 4.5 | taste: 4.5 | feel: 4 | overall: 4
Aroma: Overall this one smells like a tripel. Lots of esters, orange, apple, and lots of sweet banana. Bread. Spicy pepper. By far the most prominent and accurate banana aroma in any beer that I've ever had.
Appearance: Pale, cloudy orange. Almost like grapefruit juice. Pours a medium white head, fades away noisily. Leaves a thin coating of head atop the liquid. Some lacing.
Taste: Bold, bold esters in the form of banana, apples, apricot, and orange. There's that bready flavor, followed by spicy black pepper. Impressive. Some alcohol at the end.
Mouthfeel: Medium body. A bit frothy from the carbonation. Slick and oily. Medium carbonation.
Overall: Where did this brewery come from? Bold complex, and easy to drink. Lots of pleasant fruit flavors with a mild chili pepper bite that lingers on the tongue. Excellent Belgian brew from the Burgh!
★
854 characters
4.31
/5
rDev
+10.2%
look: 3.5 | smell: 5 | taste: 4 | feel: 4 | overall: 4.5
Slightly cloudy, but it's bottle conditioned, with a full creamy head. Aromas of banana, orange and Belgian yeast esters...Beautiful! This beer is well attenuated, but doesn't necessarily clear the pallet. The esters linger slightly with an overall creaminess...all around great beer. Very impressive and definetly one of the better beers around. Can't wait to experience the other offerings from this brewery.
★
410 characters

4.09
/5
rDev
+4.6%
look: 3.5 | smell: 4.5 | taste: 4 | feel: 4 | overall: 4
12 oz.
Pours a light hazy lemon gold with a sugar white head, about an inch, which dissipates quickly to a lacing.
Smells of coriander, lemon peel, white grapes, bretty yeast, banana esters and fresh wheat malts.
Tastes of tart citrus and bananas with mild candi sugar sweetness and fresh wheat malt. Whispers of dry bitter hops.
Medium to full body with prickly carbonation in the throat.
Delicious and flavorful saison-like ale. Very light but potent flavors with a nice balance of the different elements. Hides its strength to a degree. I'll be looking for this one again.
★
584 characters
4.04
/5
rDev
+3.3%
look: 3.5 | smell: 4.5 | taste: 4 | feel: 3.5 | overall: 4
Appearance: Pours a cloudy honey color with a fluffy head that fades rather quickly leaving just a few dots behind
Smell: The vanilla pervades the aroma, with orange peel also dominant; banana and wheat bread underneath, as well as peppery phenols
Taste: Unlike the aroma, the orange peel and peppery yeast elements dominate, up front, and it wouldn't surprise me if there is some coriander in the mix, as well; by mid-palate, the banana and vanilla hit their stride; lots of spicy phenols, after the swallow, with the vanilla lingering in the aftertaste
Mouthfeel: Full bodied and creamy, with prickly carbonation
Overall: One of those style benders - I would call it a Double Wit (or maybe a Tripel Wit) rather than a BSPA; interesting, though it is a bit too yeasty and phenolic for me
★
792 characters

4.03
/5
rDev
+3.1%
look: 4.5 | smell: 4 | taste: 4 | feel: 4 | overall: 4
Poured into a stemmed tulip: Slightly rusty orange, translucent but hazy, under 2 fingers of beautiful, fluffy white head that really lasts. Thin, fast strands of nucleation all around replenish the head. Really nice-looking brew.
Very hefe-like smell, banana-forward, creamy orange sherbet, lemon zest, bubble gum, with just a little bit of peppery spice grounding it. Sweet & complex.
Taste brings overripe banana & orange cream at first, with a mild, spicy sharpness (anise?). Booze heat & dryness kick in, ending with a curling vanilla yogurt kind of flavor, tempered by the alcohol.
Full-bodied, frothy & creamy with that bit of heat & booziness thinning it out a bit. The yeast character is strong & sticks in my throat a bit, something that's my personal struggle but may be a little aversive to others as well. Not bad, though.
I feel like I could eat this with a spoon: rich, complex, dessert-like. An impressive first offering from these newcomers, but pretty satiating. I can't see drinking multiples in a sitting; one is good.
★
1,042 characters

4
/5
rDev
+2.3%
look: 4 | smell: 4 | taste: 4 | feel: 4 | overall: 4
Strong effervescence from this stubby 12 ounce bottle as the carbonation is released as I pop the cap, who would have thought Millvale would be home to the next production brewery in Pittsburgh. Appears a cloudy sunshine golden orange slurry with a bright white head forming thick and fleeting quickly. Fine speckled lacing left behind on my shapely glassware. Aroma strong spices accented with a soft vanilla bean profile all upon a citrus peel canvas of aromatic pith and skin from the fruit. Alcohol and fruit esters fill the air bewteen each sniff. A bit of chalky bubblegum esters maybe hints of clover and vanilla again this sniff around. Flavors quite sweet with banana and clover and vanilla bean encompassing the palate with a chalky dry finish very sweet with residual sugars pressing on toward the sides of the palate with each gulp. Very sweet crushing the palate with sugar and marshmallow fluff like flavor profiles fresh juicy pear, hints of tropical fruit and banana cocktail going on...the vanilla bean freshly scraped and citrus peel with a hint of acidic dryness on the back of the throat and between burps shining through in a very unique way. Mouthfeel is cloying and warm with alcohol but still easy to consume due to the level of sweetness spice/citrus/vanilla to balance things out. Let this one settle down very unique beer drinking experience these guys are ready for big league flavor just need to start fine tuning all of the firepower and start using a bit more finesse.
★
1,499 characters

4
/5
rDev
+2.3%
look: 4 | smell: 4 | taste: 4 | feel: 4 | overall: 4
Pours a hazy orange-ish to yellow color with an off white head. In the aroma, a sweet yeast, and a small bubblegum. In the taste, same as the aroma, a sweet yeast, bubblegum like and a dry end. A small bite and a medium bodied mouthfeel, with a small dry bubblegum like yeast in the aftertaste. Sweet to dry bubblegum like yeast, yet, kinda nice.
★
346 characters
3.99
/5
rDev
+2%
look: 3 | smell: 4 | taste: 4 | feel: 4.5 | overall: 4
Pours a cloudy yellow, grey with a fluffy white head. Really ugly beer.
Smells of peppery/phenolic Belgian yeast with orange peel and just a hint of vanilla coming through the other lighter fruit notes.
Taste shifts from vanilla to orange to bready Belgian yeast up front before going into a more stone fruit and bitter middle before ending with a nice light fruit and vanilla finish. The flavors all blend surprisingly well.
Lighter body and high carbonation make this spot on for the style. Alcohol is present but not out of balance.
This beer is very similar to La Fin Du Monde but has a nice variation with more overt orange and subtle vanilla notes. I like it and would gladly get it again...too bad it is so unappealing in appearance, heh.
★
752 characters

3.86
/5
rDev
-1.3%
look: 2.5 | smell: 4 | taste: 4 | feel: 3.5 | overall: 4
In a tulip glass.
Muddy, dark grey-straw color with a finger-and-a-half of off-white head. A little ugly.
Smells sweet, yeasty, and musty. Candied oranges, big waves of wheat, and some alcohol. Nice swatches of coriander spice and candi sugars.
Cereal grains mesh with red apple sweetness, juicy orange sweetness, peppermint candy canes, and a spice rack full of seed notes. A tad musty and vinous like a semi-sweet white wine. Nicely disguised alcohol. A lollipop like sweetness mixed with a mustardy spice character. Very fruity.
Medium body with medium carbonation. Not thin, or overly boozy.
This is the second time I've enjoyed this local offering. A character all its own, but reminiscent of some of the greats from Belgium.
★
735 characters

3.82
/5
rDev
-2.3%
look: 4 | smell: 3.75 | taste: 3.75 | feel: 4.25 | overall: 3.75
The theme for Draai Laag beers seems to be a heavy one, and this beer follows suit. But it stands alone and unique, as do all their other beers. A pretty strong yeasty tone to it all with a soapy thing going on as well. Again, as with their other beers. It stays firmly consistent. And unusually so, since so many other American producers make the oddest Belgian ales that are nowhere near what you get from across the pond. Another good Draai Laag brew.
And after trying it via bottle, I like it much better than the tap version. Great subtleties; you know, like how Belgian breweries usually are. I'd score the bottle an overall 4.2, if I was selecting the number.
★
667 characters

3.78
/5
rDev
-3.3%
look: 4 | smell: 3.5 | taste: 4 | feel: 4 | overall: 3.5
Picked up a single for 3 bucks. Was told this one was better than Simon Gurty which I also enjoyed.
A - Damn a blast of carbonation creating over an inch of bubbly white head. Color is a bright yellow kind of cloudy since it has a bit of sediment at the base of the bottle.
S - Mostly smelly like your typical Belgium triple with fruity yeasts, mild hops, and a bit of orange peel.
T - Taste is pretty balanced with a touch of sweet vanilla like flavors in the finish. I also get some mildly bittering hops next to typical sweet candied sugars and fruity yeasts. Taste is as expected.
M - A bit heavy but still medium bodied. A nice sipper.
Overall a pretty nice beer, a touch smoother than the Simon Gurty but not as sweet as expected. Needs more vanilla sweetness.
★
772 characters

3.54
/5
rDev
-9.5%
look: 2 | smell: 3 | taste: 4 | feel: 3.5 | overall: 3.75
Poured chilled in two small ale glasses, for comparison. Reviewed with buzzlitebeer.
A: not much carbonation; straw, cloudy (but only on the bottom, wherein the yeast lies), no head
S: sour, yeasty (at bottom), pear, cider, slight aroma.
T: sweet, peach flavor; yeast gives a banana key tone flavor; finishes clean with a bit of sour on the end; not aggressive
Quite good, overall.
★
383 characters
Aureus from Draai Laag Brewing Company / Saints & Turncoats Public House
86
out of
100
based on
14
ratings.