Dismiss Notice
Dismiss Notice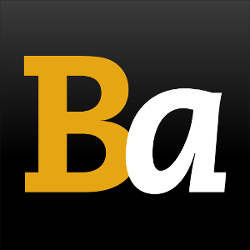 Join Our Email List →
And we'll send you the latest updates and offers from BeerAdvocate, because knowing is half the battle.
Dismiss Notice
Select Beer Store
Reviews: 8 | Visits: 22
4.65
/5
rDev
+5.4%
vibe: 4.5 | quality: 4.75 | service: 5 | selection: 4.25
This is a neat place. Be sure and stop by if you're in the area. You won't be disappointed.
The prices can be a little on the high end sometimes, the selection may not be the best (it's pretty good, though), but everything else more than makes up for it. The employees are really knowledgeable and really friendly. The place is clean and organized (looking at you, Sunset Beer Co.!), and it's spread out some so it doesn't feel crowded.
They have 18 rotating taps of good brews and they post their freshly-tapped beers on their Facebook page (https://www.facebook.com/pages/Select-Beer-Store/205652336162363).
I like the vibe there. There are no TVs but there is music playing and plenty of lively conversation with the bartenders and with the other patrons. Everyone there seems to appreciate good beer and good music. I like that.
I feel like I've been lucky to find parking the few times I've been there. I can see how parking could be an issue during events. There is a tiny lot in front of the store and more parking in back but I've usually found street parking just around the corner from there.
No food served here but they let you bring food in.
★
1,161 characters

4.4
/5
rDev
-0.2%
vibe: 4.75 | quality: 4.75 | service: 4.75 | selection: 5
This place is only about beer and lots of it. They have a little bar with about a dozen rotating drafts sandwiched between beer coolers on the left and stocked shelves on the right. Don't forget to ask if they have any new stuff in the back coolers. I did get a bit of a locals vibe here but I bet that would wear off after a few visits. I wish I lived a little closer.
★
369 characters
3.25
/5
rDev
-26.3%
vibe: 3 | quality: 2.5 | service: 3.5 | selection: 4
Cool place. Great selection on tap & in bottles. You can buy a 6 pack from the cases and they'll keep the bottles in the cooler until you need them. One complaint though - seems like nothing is ever cold enough. Maybe that's the way the owners like it but it doesn't work well for me. It's enough to keep me from going back very often.
★
335 characters

4.3
/5
rDev
-2.5%
vibe: 4 | quality: 4.5 | service: 4 | selection: 4.5
I stopped in here this past weekend since it was in proximity of a tasting I was heading for. An interesting little spot that is half store and half bar. There were a great selection of beers available with some in coolers and some on shelves. They had about 10 taps available but nothing really stood out to me. Service was good and the cashier was helpful. The only real downside is some of their prices were a bit high compared to other stores in the area. Still worth a visit if you are in the area.
★
503 characters

4.3
/5
rDev
-2.5%
vibe: 4 | quality: 4.5 | service: 4 | selection: 4.5
Select Beer Store reminds me much of the City Beer Store model, a small shop (though this is larger), nothing but beer, and a handful of taps pouring. It's a workable model, and with some extra space inside, there's potential that the inventory grows over time.
A simple interior. Some small tables off to one side. A small tasting bar along the back with the dozen tap options (Weihenstephaner, Strand, ammny others). Hundred of different bottles options, most of them refrigerated, and most of them tagged with associated prices. Expect to find many American and Belgian finds, with the occasional English oddball (Old Tom anyone?) and Shelton Bros import. Glassware is available to purchase; it all sits behind the bar and is also used to serve whatever draft beers are on.
Not as expansive in inventory as Total Wine, but Select Beer Store does let you drink beer while you browse for stuff you don't normally find. Right now, its biggest flaw is the lack of parking in front of the shop!
★
996 characters
4.5
/5
rDev
+2%
vibe: 4.5 | quality: 4.5 | service: 5 | selection: 4
It's great to finally have a proper tap room in the south bay. They have a frequently rotating selection of twelve brews on tap with a good variety of styles. You can buy bottles either to take away or enjoy on site for a fee of $1.50. The selection of bottles is not very large, but most everything in stock is high quality. If you get a mix and match six pack they will give you a 10% discount which is nice.
The shop is run by a husband and wife who were very nice when I came by. Overall a very good experience and I hope they stick around.
★
545 characters

4.36
/5
rDev
-1.1%
vibe: 4.5 | quality: 4.5 | service: 4.5 | selection: 4
So pumped to have a beer bar in South Redondo!
They've got 12 beers on tap with a good selection of local and harder to find drafts. There has been a lot of thought put into serving beers in proper glassware which is great. Prices and sizes vary depending on the beer. 4oz tastings are offered for $2.50 - $3.
There's no food, but you can bring it in and Rivera Mexican is right next door - solid food.
Nice open interior with some square pub tables in the middle. About 10 seats at the bar and then some waist-height tables in the front. More than enough room for standing or sitting.
The selection is pretty good. They just opened so I'd expect to see more more rarities gracing the shelves as they establish better relationships with their distributors.
For now, I'm just glad this place is two blocks away from my house.
★
829 characters

4.47
/5
rDev
+1.4%
vibe: 4.5 | quality: 4 | service: 5 | selection: 4.5
Visited Select Beer Store a few days ago with a buddy and was pretty impressed with it.
The store has a pretty modern design and feel with plenty of interior space. You shouldn't feel claustrophobic here. There are several coolers stocked with beer, and on the opposite side are shelves of non-refrigerated beer. There are several tables with chairs and about a dozen barstools at the bar.
12 beers on tap with a pretty good variety. Had a Celis White, New Belgium prickly pear saison and Staropramen. Coolers had a pretty good variety of beers in stock. Everything from pale ales to sours. One thing I do like is they pour full beers, not just tasters.
Got to meet and chat with the owners, Wes and his wife. Very cool people. Wes is a homebrewer and member of the Strand Brewing Club, so he knows his beer. Super friendly.
Overall a pretty nice new establishment that I will definitely be frequenting. Cheers!
★
916 characters
Select Beer Store in Redondo Beach, CA
-
out of
100
based on
8
ratings.