Dismiss Notice
Dismiss Notice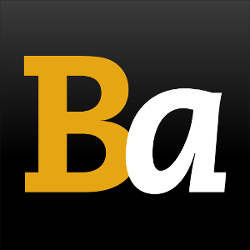 Join Our Email List →
And we'll send you the latest updates and offers from BeerAdvocate, because knowing is half the battle.
Dismiss Notice
't Gaverhopke Zingende Blondine
- Brouwerij 't Gaverhopke
| | |
| --- | --- |
| Educational use only; do not reuse. | |
Reviews: 36 | Hads: 73
3.98
/5
rDev
+2.1%
look: 5 | smell: 4.5 | taste: 3.5 | feel: 4 | overall: 4
11.2 oz bottle into a tulip at Hopleaf...The beer pours a nice medium honey gold with tons of carbonation. At least fourt fingers of creamy thick head, had to pour three times...Great retention, as it falls, falls in chunks, nice lacing...The aroma is all yeast, a little honey, pepper, very similar to Duvel with that tingly yeast on the nose....Taste is light, but very sweet honey dominates. Not any of the yeasty. This is crazy easy to drink at 10%, I basically chugged it. A little sweet for my taste but good overall.
★
523 characters
3.68
/5
rDev
-5.6%
look: 4 | smell: 3.5 | taste: 3.5 | feel: 4 | overall: 4
Sample from bottle at Mondiale 2010. Mostly yeasty aroma. Decent above average mouthfeel. In your face taste. Suitable carbonation. Surprisingly tangy, citrus, pepper,some sour, honey, and complex, in addition to candi. good Belgian, good drinkability.
★
252 characters
3.98
/5
rDev
+2.1%
look: 4 | smell: 3.5 | taste: 4.5 | feel: 3 | overall: 4
New beer at our pub since early april. Remarkably good. But pay attention: almost 10% alcohol, but you hardly remark it. It does not have that much body, but it surely has a delicate taste. I'm a bit more inclined for brown beers, but this one is really good, and not brown at all. Nice glass, but nothing special.
★
314 characters

4.12
/5
rDev
+5.6%
look: 3.5 | smell: 4 | taste: 4 | feel: 4.5 | overall: 4.5
Received as a gift after a friends recent trip to Frisco, thanks Stanzi. Poured into crystal tulip. Poured a semi-hazy golden yellow with just a thin white head that had OK retention and minimal lacing.
A lovely yeast, spice and slight fruit aroma glides into the nose. The flavors have all those aspects as well, with the fruit a bit more pronounced on the tongue than in the nose.
The body is wonderfully full and well-rounded. For a 10% beer, this beauty is far to easy to drink. I would love to have several, but, I only have the one bottle.
Overall, an extremely nice beer. If you see it, do not pass it by. I'm going to try to find more.
★
646 characters
3.87
/5
rDev
-0.8%
look: 3.5 | smell: 4 | taste: 4 | feel: 4 | overall: 3.5
Appearance: Pours a dim, dull golden body with a small, but resilient white head. The bottle was a bit of a gusher and the surge of bubbles kicked up a fine yeast sediment which imparted a cloudiness.
Smell: Lightly sweet-scented nose of mildly bready malts (in the way the squishy insides of a standard-issue dinner roll tastes) with notes of ripe orchard fruits and light floral and spice accents.
Taste: Soft barley and perhaps even some pils malt with just a minute amount of tanginess and a moderate amount of sweetness. Overly ripe peach fruitiness comes in with, maybe, a small hint of green apple and white grapes. Then, a bit more sweetness hits the tongue. Subtle florals. Touch of sour dough yeast character. Some slight peppery alcohol tones as you near the dry finish.
Mouthfeel: A hair above medium-bodied. Medium-plus carbonation.
Drinkability: Not a bad lil' Belgian. It's got a nice array of complexities and goes down fairly easy for being almost ten percent alcohol. If you can't get this in your area, RblWthACoz will trade you for it.
★
1,059 characters

3.48
/5
rDev
-10.8%
look: 4 | smell: 3.5 | taste: 3.5 | feel: 4 | overall: 3
A: The initial pour yielded a turbid tangerine color with an overwhelming solid foam structure for a head standing 5 fingers high at first. Snow white in color the head was very well lasting leaving sticky patches of foam adhering to the glass walls. Visible effervesce was incredibly strong with a steadfast showering display.
S: Upon first uncapping the nose was pungently strong with a lemon sourness while in the glass it was a bit more tame. Musky flowers with a tangerine sourness and lemon juice like quality are most evident along with a fading representation of wet hay and wheat.
T: The flavor was acidic with a tangerine sourness backed by a cream of wheat flair. There is a good deal of sourness here, almost mouth puckering at times like lemon juice. The alcohol is noticeable but pretty well manageable and concealed by the pungent lemony sourness. While I like sours this even made me squint like popeye at times and left a sour twang of questionable grapefruit pulp juice that lasted until the next morning deep in my throat.
M: The mouthful is lively with a burst of carbonation. Creamy, yet very fluid on the tongue with a smooth character.
D: A sour blonde with a bit more sourness then hopping. Packs quite a punch so one is more then plenty. A slow methodical sipper that was only moderately enjoyable overall.
★
1,339 characters

4.26
/5
rDev
+9.2%
look: 3 | smell: 4.5 | taste: 4.5 | feel: 4 | overall: 4
Sometimes it is nice to go back to where you started with beer. When I first got into craft it was nothing but belgians for this guy, which was great because I lived near the Publick House at the time. Never had this one before so here goes.
A: Fast dissipating white soapy head that leaves no lacing and minimal foam behind. Somewhat cloudy and looks a bit like lemonade in the light.
S: Some crazy esters going on in here. It smells almost exactly like juicy juice white grape juice with its sweetness and dryness. Just one of the fruitiest smells beers I have ever encountered and I actually enjoy it.
T: Again lots of fruity esters. Grapes, green apples, pear. A slight pepper note is detectable as well. There is almost a tannic quality as well.
M: The flavors are rather mellow and the finish is dry. The body is light and a slight amount of booziness is detectable
D: As i mentioned, I used to drink nothing but belgian beers but have since broadened my palate. This one does go down like grapejuice but I dont think i could have more than one in a sitting
★
1,069 characters
3.95
/5
rDev
+1.3%
look: 4 | smell: 4 | taste: 4 | feel: 3.5 | overall: 4
Bottle (labeled "Singing blonde"). Pours a cloudy light golden color with a small white head. Aroma of sweet fruits, peppery spices, and yeast. Flavor is bready/yeasty upfront with spices and a sweet finish. Pretty good BSA, very enjoyable.
★
240 characters

4.27
/5
rDev
+9.5%
look: 4 | smell: 4.5 | taste: 4 | feel: 4.5 | overall: 4.5
Picked up a bottle at Abe's Cold Beer in Bethlehem. Judging by the number of reviews, this must gave just hit the shelves. I did a little digging and this beer was just introduced in Oct 08.
Poured a clear gold with an aggressive head and only turned hazy because I let a little sediment in. The aroma is an interesting mix wine vinegar, cider, and scented burning candles - in the sense that it reminds me of spiced wax if that makes any sense. The flavor has bit of orange peel, lemon juice, mild pepper. The finish if fairly balanced with subtle bitterness with light sour tang. Complex and easy to drink. Heck of a beer.
★
625 characters

4.33
/5
rDev
+11%
look: 4.5 | smell: 4 | taste: 4.5 | feel: 4 | overall: 4.5
A.K.A. Singing Blond
Pours a fogged in orange gold with a thin creme head. Mild sour nose. Fruit is also there. At first when I poured it I wanted to say it was apricots. But alas we have moved on to minor funk. Flavor is superb. Smooth. Mature fruit tones and sweetness. A slightly firm acidity barely appears. Minor funky. It's all mixed and mashed together beautifully though and seems to go funky on my mouth one time and then fruity the next. Just clings to the next bit of character and you get a real smooth ride of flavor. Feel has a carbonation that bites too much at the tongue, but it isn't enough to interfere with the flavor. Damn. This is good. I mean, really good. A must try. If you can't get this in your area, I'll trade you for it.
★
751 characters

4.38
/5
rDev
+12.3%
look: 4.5 | smell: 4 | taste: 4.5 | feel: 4.5 | overall: 4.5
From a very tiny west Flanders brewpub (producing less than 10 barrel batches) comes Zingende Blondine. It's the first new beer since brewster Gundrun took over the brewing duties, and it was released in October of 2008.
The singing blonde pours a hazy golden body beneath a short but creamy head of white foam. The head retention is excellent, and it leaves short walls of solid lace that rise up at the edge of the glass. Very tiny bubbles, due to natural bottle-conditioning, race to the surface and help it to maintain its head.
The nose is yeasty, bready, a bit sour and vegetal, candyish, and a touch candyish and floral.
In the mouth its dextrinous medium body foams up readily, becoming pillowy soft and smooth.
The flavor is surprisingly complex, offering a combination of sweetness and piquant tartness. It's gently bready, lightly candyish, subtly spicy, fruity (apple, white grape, berry, soft plum), and floral and grassy. It's got just enough bitterness underneath the malt sweetness to keep it from becoming cloying, but its funkiness helps to ground it. It's musty, with some bar-room-floor sourness, and even some vinegar and vegetable. The alcohol is remarkably well-cloaked, and it never shows that it's almost 10%. A swirl of delicate spice and mildly grassy and straw-like hops appear in the finish, and then linger with a delicate coat of sugar and bready notes as it subsides.
Really, really interesting! Absolutely worth seeking out.
★
1,463 characters
't Gaverhopke Zingende Blondine from Brouwerij 't Gaverhopke
87
out of
100
based on
36
ratings.