Dismiss Notice
Dismiss Notice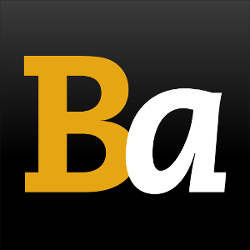 Join Our Email List →
And we'll send you the latest updates and offers from BeerAdvocate, because knowing is half the battle.
Dismiss Notice
Appreciation
- Sante Adairius Rustic Ales

Educational use only; do not reuse.

Brewed by:
Sante Adairius Rustic Ales
California, United States

Style | ABV
American Wild Ale | 7.20% ABV

Availability: Rotating

Notes & Commercial Description:
Beer added by: Jefe73 on 06-08-2013

The beer inside this bottle is our homage to the brewers who came before us; a tribute to those who paved the road on which we walk and discreetly left a breadcrumb trail for us to follow. It is for the beer geeks, the tickers and raters, and the newbies who opened their minds to try something new and unfamiliar. It is something that comes from our heart, an offering of appreciation for the supporting us and allowing us to play in the game. The beer in this bottle wouldn't exist with out you.

With appreciation,

SARA
Reviews: 12 | Hads: 127

4.59
/5
rDev
+4.6%
look: 5 | smell: 4.75 | taste: 4.5 | feel: 4.5 | overall: 4.5
Pours like a goddamn fruit loop, or fruit leather, or something that's absolutely fruity but in no way wake: dark berry-colored with a small purple head.
Smells sharp, tart, but smooth. More like actual fruit than some bacterial approximation of fruit. Tart cherry, milder raspberry, little hints of grape. Very nice.
Tastes like fresh berries with a tiny bit of yeasty pepperiness. There's not a gigantic amount of things going on but the things that are going on are fantastic. This is one of the very best fruit profiles I've ever encountered in a fruit beer, right up there with Serendipity, only somehow instead of achieving that through a melange of acutal fruit they did it through some boysenberries and funk. It's delicious.
★
739 characters

4.62
/5
rDev
+5.2%
look: 4.5 | smell: 4.25 | taste: 4.75 | feel: 4.75 | overall: 4.75
Poured from bottle at brewery, initially too cold, let warm, great rich red color from boysenberries. Nice funk, with a solid tanginess from the fruit. Solid beer!
★
163 characters

4.83
/5
rDev
+10%
look: 4.75 | smell: 4.75 | taste: 5 | feel: 4.5 | overall: 4.75
Beer pours a beautiful violet-red with about an 1" head that dissipates rather quickly. Aroma is full of boysenberries and funk with the taste following suit highlighted by the Sante funk with nice tartness blending into a rush of boysenberries. Mouthfeel is thin but balanced with a nice amount of carbonation given the BA nature of the saison.
★
347 characters
4.67
/5
rDev
+6.4%
look: 4.75 | smell: 4.5 | taste: 4.75 | feel: 4.5 | overall: 4.75
Poured in a big Sante bulb at Sante. Big opaque purple beer with little to no head. Smells of tart blackberries and some funk, taste is mostly the same. Great beer that is reminiscent of FP#2 or (less so) de Garde's The Boysen.
★
227 characters

4.68
/5
rDev
+6.6%
look: 4.5 | smell: 4.5 | taste: 4.75 | feel: 4.75 | overall: 4.75
Bottle shared by ygtbsm94. Thanks Brad.
The beer is ruby hued with a thin collar. Fruity, funky, oak, yeast, wild, awesome aroma. Wow. Silky smooth and absolutely delicious. Cherries, funk, oak, gentle acetic finish. Outstanding.
★
230 characters
4.25
/5
rDev
-3.2%
Bottle: Poured a deep reddish color ale with a large pink color head with good retention and some lacing. Aroma of sweet cherry notes is very pleasant with some tart notes easily noticeable. Taste is a great mix between some tart notes with some sweet cherry notes light oak and some vinous notes also apparent. Body is quite full for the style with good amount of carbonation. A nice balance to avoid too much acidity which ends up in a great complex but easily drinkable beer.
★
478 characters

4.5
/5
rDev
+2.5%
Shared at a 10K review beer tasting; drank from a Hill Farmstead stemmed snifter.
Thanks to pushkinwow for the bottle!
Pors a nice rosey color, clear with lots of head and lacing. The nose is fantastic, a big cherry aroma, tart, acidic with some sweet doughy malt. On the palate, it is much drier, with lots of tart cherries, raspberries and lactic acid. Congrats on 10K Luc!
★
379 characters

3.78
/5
rDev
-13.9%
look: 4 | smell: 3.5 | taste: 3.75 | feel: 4 | overall: 4
750 mL bottle poured into a snifter.
Appearance - Light purple body. Small white head. Thin collar and some wisps on the surface.
Smell - Lightly fruity and lightly acidic. Mildly oaky. Not a really intense aroma.
Taste - Decent berry flavor. A little musty. Oaky and pleasantly sour.
Mouthfeel - Well carbonated. Medium light body.
Overall - Well, it's a good beer, but didn't blow me away.
★
397 characters

3.84
/5
rDev
-12.5%
look: 4 | smell: 3.75 | taste: 3.75 | feel: 4 | overall: 4
Pour is bright ruby with a mostly white head. Nose has a ton of raspberry with a subtle balance of sourness and bret presence. Taste is similar but not super bright. Lots of raspberry, fair bit of bret and notes of vanilla. Short finish, hints of bitterness, nice carb and light body.
★
284 characters
4.31
/5
rDev
-1.8%
look: 4 | smell: 4.25 | taste: 4.5 | feel: 4 | overall: 4.25
750ml bottle (one of about two cases they brought) poured at the HF Festival of Farmhouse Ales. First beer sampled, actually had a clean palate for this! About a 4oz serving poured into a HF stemmed glass. Surprised Sante Adairius brought this considering the low bottle count. Reviewed from notes taken while drinking at the fest.
A- Pours a translucent pinkish-red raspberry color with a faint slightly white bubbly head that recedes to a flat top with some remaining bubbles, some minimal lacing clings to the side of the glass. Overall a very inviting appearance.
S- Fruity raspberries with hint of tartness and balanced malts. Fairly aromatic with a very nice fruit presence.
T- Sweet lightly tart raspberries with a nice sweet fruity tartness balanced with a light malt backbone. Incredible balance between the sweet fruitiness of the raspberries and a tartness that is done just right.
M- Medium bodied, very drinkable, medium to low carbonation.
O- This was a fantastic beer that I never thought I'd be able to try. In my opinion it definitely lived up to it's hype and is easily one of the better fruited American Wilds that I've had. Appreciation definitely put Sante Adairius on my radar and I will most certainly be looking to try more of their brews. I wouldn't trade the cellar for it, but it is definitely worth seeking out.
★
1,344 characters

4.54
/5
rDev
+3.4%
look: 4.75 | smell: 5 | taste: 4.25 | feel: 4.5 | overall: 4.5
Bottle shared at Sour Sunday at Jupiter Brewpub. Pours an attractive guava color, totally opaque with haze, with a clingy pinkish white head. Aroma is fantastic: tons of jammy dark berries with a lemonade tartness. Strawberries and oranges make an appearance too. Flavor is lactic and tart with lemon rind, Himalayan blackberries, raspberry lemonade. Great acidity on the back end, really hits the corners of the mouth and dries the palate. Awesome beer.
★
454 characters

4.61
/5
rDev
+5%
look: 4.5 | smell: 4.75 | taste: 4.75 | feel: 4 | overall: 4.5
Received this bottle in a recent trade with Afrokaze, thank you!
750ml wax top bottle...one of 300 for the recent 1 yr Anniversary party at Sante Adairius poured into their logo snifter.
A - The beer pours a hazy, pale-pink with a fizzy, finger-width off-white head.
S - Loads of dark berries in the nose...a combination of sweet and tart with a little funk in their too.
T - Just like the nose, big dark fruit flavors...boysenberry, blackberry, tart cherries and red grapes. Not a lot of funk here, but you do get some lip-smacking tartness on the finish. Also picking up some oak from the barrels. I really expect this one to change as it ages in the bottle and will acquire more funk and complexity along the way.
M - Medium carbonation with a little acidic tart, dry finish.
O - This is my 4th Sante Adairius bottle and none of them have disappointed me yet. Definitely seek this one out along with Saison Bernice, West Ashley and Bright Sea Blonde...they're doing amazing things with the funk.
★
1,017 characters
Appreciation from Sante Adairius Rustic Ales
91
out of
100
based on
12
ratings.