Dismiss Notice
Dismiss Notice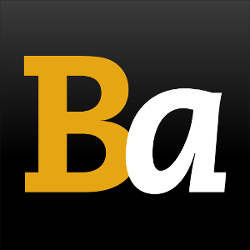 Join Our Email List →
And we'll send you the latest updates and offers from BeerAdvocate, because knowing is half the battle.
Dismiss Notice
La Vache Folle - Milk Stout
- Microbrasserie Charlevoix
| | |
| --- | --- |
| Educational use only; do not reuse. | |
Reviews: 109 | Hads: 225
4.3
/5
rDev
+4.4%
look: 4.5 | smell: 4.5 | taste: 4 | feel: 4.5 | overall: 4.5
I really enjoyed the old 5% Vache Folle, too bad they don't make it anymore. Thanks to grub for sharing this 500ml bottle!
Pours an opaque dark brown, almost black, huge and thick light brown head forms, leaves a ton of lacing on the glass, very sticky, settles to a thick ring, looks real nice. Smell is great, very milky, lactose, sugary, chocolate, caramel, brown sugar, lightly smokey, some dark fruit, very rich and smells great. Taste is similar, very sweet at first, lactose and caramel, sugary, bit of banana bread, brown sugar, chocolate, some bitter roast, smoke, biscuit, sweet but balanced in the finish, real nice. Mouthfeel is great, medium to full bodied, very thick and milky, low to medium carbonation, silky smooth and the alcohol is very well hidden. Charlevoix is pretty underrated, this is a great beer. Thanks Russ!
★
838 characters

4.22
/5
rDev
+2.4%
look: 4 | smell: 4.5 | taste: 4 | feel: 3 | overall: 5
A: Pure black. Head is tan and has a nice volume. Nothing overly exciting, but a nice looking brew nonetheless.
S: Really good chocolate smell. Lactose help the beer to have a lesser roasted smell than most stouts, much more smooth. Good malty sweetness, great and powerful dark fruits are there (cherry, raspberry).
T: Unlike the smell, roasted malts come upfront with a dark chocolate taste. Kind of a powdery cocoa feel. Lactose is present and helps the brew to rise the taste of the dark fruits to a much higher level than most stouts. Surprisingly very balanced, nothing too powerful.
M: Well, that's where I'm a bit disappointed. Medium body, with mid carbonation. I would have expected something much more heavy from a 9% ABV brew.
D: Mouthfeel being low, the lack of alcohol warmth, taste being balanced and not too powerful are all some "weaknesses" that makes this Imperial Stout almost as drinkable as a Guinness.
A very good brew that would make it a great session stout even for the ABV.
★
1,005 characters

4.4
/5
rDev
+6.8%
look: 4 | smell: 4 | taste: 4.5 | feel: 4 | overall: 5
Au dépanneur Tremblay (avenue Cartier) de Québec
A - Black with little dark brown reflects, nice creamy tan head
S - Sweet chocolate, roast coffee, little fruity but discret with the alcohol
T - Little sweet because of the addition of lactose, chocolate & roasted coffee just like the smell, high alcohol rate is really not aggresive, well-balanced
M - Smooth, Great body, very gooddd in mouth
D - One of my favorite beer from now in 2008, really appreciate the style, the sweetness is fabulous, can get one every night after dinner
★
540 characters
4.36
/5
rDev
+5.8%
look: 5 | smell: 4 | taste: 4.5 | feel: 4 | overall: 4.5
After my explosive experience with Vache Folle ESB in Quebec City its with some trepidation that I open the Vache Folle Milk Stout. Superb appearance! Pitch black with a huge mocha head straining to escape the glass and billowing upwards. Good cocoa aroma alongside a dark roast coffee. The initial taste is a nice sweet chocolate, but this is prevented from becoming cloying by a dose of bitter coffee that quickly follows it. As the beer warms some dark fruit and Kahlua begin to appear. The mouthfeel is smooth, and the carbonation helps clean the palate of excess residual sugars.
This is a very well-crafted beer and dangerously drinkable at 9%. It hides the alcohol very well and I found myself drinking this as if it was a sessionable stout. Charlevoix have not disappointed me so far, and I look forward to trying more from this brewery, and returning to this beer.
★
874 characters
3.8
/5
rDev
-7.8%
look: 4 | smell: 4 | taste: 4 | feel: 3 | overall: 3.5
500mL bottle purchased about 4 months ago at Jovi in Gatineau for $4. Pours black with a nice velvety creamy brown head. Nice roasted malt aroma. Flavour is initially roasty and toasty, perhaps a bit spicy (or perhaps I shouldn't have eaten that pepperoni stick before reviewing a beer). There's a nice tang to the flavour, but when cold, it drops out after that and the aftertaste is a bit thin. Initially, it certainly doesn't feel like a 9% beer. As it warms, the flavour starts out richer, almost a bit syrupy, and the alcohol seems more noticeable. Definitely let this one warm up. But still, not one of my favourite big stouts.
★
633 characters
4.33
/5
rDev
+5.1%
look: 4.5 | smell: 4 | taste: 4.5 | feel: 4 | overall: 4.5
Served at 50 degrees. 500ml bottle.
A: Poured a thick looking pure black with ruby hues around the edges of the glass. A thick 3 fingers of light-brown foam came close to escaping the realms of its glass prison. The head then fades into a nice thick film that leaves impressing lacing on the glass.
S: Roasted coffee is what comes first with a bit of alcohol. As I plunge my nose deeper into the darkness, I find some fainter notes of chocolate. Alcohol gets more apparent as it warms.
T: Initial chocolate sweetness followed on some sips by a bitter roasted coffee taste that balances the whole experience quite nicely. Finish is an extension of the roasted coffee bitterness, at times it can be surprising but never overwhelming.
M: Smooth like liquid silk. As an overall creamy feel but carbonation tingling is also perceptible and surprised me at first although I quickly got used to it.
D: Alcohol was well-hidden and I found myself reaching for another sip faster I knew was right for a 9% brew. Went down faster than I intended and I felt it. But it didn't prevent me from wanting more. Yum!
Overall, a very pleasant late night sipper. Another strong offering from Microbrasserie Charlevoix that I will revisit.
★
1,225 characters
4.47
/5
rDev
+8.5%
look: 4.5 | smell: 5 | taste: 4.5 | feel: 4 | overall: 4
500 ml bottle.
A- Pitch black, Very nice creamy moka head with good durability and that leaves a thick layer of suds on the glass as it goes down.
S- Chocolate with a touch of roast coffee. Faint hint of plum/prune and alcohol.
T- Slightly sweet, but not excessively. Chocolate. Touch of roasted coffee and a bitter aftertaste. Alcohol and drid fruit hints come through as it warms.
MF- Smooth. A bit highly carbonated. Good body. Some alcohol warmth.
D- A very nice sipping stout with high ABV well hidden. Not everyone will like the sweetness, but I did. A desert beer for the end of the evening.
★
603 characters
4.25
/5
rDev
+3.2%
look: 4 | smell: 4 | taste: 4.5 | feel: 4.5 | overall: 4
Apparantly the winter 2006 version was 9% (same old label, abv corrected with a marker).
A: Black with a fluffy, tan head; good retention & lacing.
S: Chocolate; malty (bready with roasted nuts); light floral & alcohol.
T: Dark chocolate with a pleasant maltyness (reminiscent of Ovaltine), subtle roasted malt flavour, slightly smokey, molases. The residual sweetness is balanced with the roasted bitterness.
M: Moderate body is smooth & creamy with a slightly acidic finish.
D: Easily approachable, very drinkable, but somewhat filling.
★
554 characters
3.53
/5
rDev
-14.3%
look: 4 | smell: 3.5 | taste: 3.5 | feel: 3.5 | overall: 3.5
Bottle: Poured a deep black color stout with a nice dark brown foamy head with pretty good retention and lacing. Aroma of medium roasted malt with a nice touch of lactose. Taste of roasted chocolate malt is pretty dry with no noticeable hops. I'm not sure if my mouth was playing trick with me but I could really distinguish lactose in there. Interesting take on a style that I don't have access to very often.
★
412 characters
La Vache Folle - Milk Stout from Microbrasserie Charlevoix
91
out of
100
based on
109
ratings.