Dismiss Notice
Dismiss Notice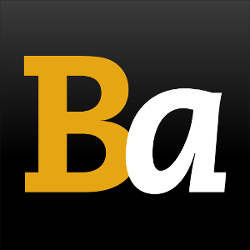 Join Our Email List →
And we'll send you the latest updates and offers from BeerAdvocate, because knowing is half the battle.
Dismiss Notice
C.O.B. (Coffee Oatmeal Brown)
- Free Will Brewing Co.
| | |
| --- | --- |
| Educational use only; do not reuse. | |
Reviews: 33 | Hads: 219

4.05
/5
rDev
+4.7%
look: 3.75 | smell: 4.25 | taste: 4 | feel: 4 | overall: 4
Bottle from CJ's next to Towamencin Beverage & Pudges.
I've seen this pop up all around. Wegmans, North Penn Bev., etc.
CJs had single bottles--what a concept, right. So I grabbed the last one to see if I want a 6 or 12 pack. Free will Pale Stout was solid so hoping this would deliver.
Overall this is a great beer. Color is light for a brown, especially when I pour stouts 90% of the time. Some minor carbonation & slight head and lacing. After a few minutes it is flat with no head and no legs. Can now see the full brew as a redish-brown like a clay color.
Nose is excellent. All coffee. Dark & rich espresso like with a hint of sugary sweetness.
Taste is full on rich dark roast coffee. A hint of sweetness in the middle and then a dark and full coffee finish. Oatmeal? Maybe in the process but no flavor from it detected. Actually kind of light mouthfeel. When cold it was real creamy but thins out after warming.
Overall, try it. If you like coffee and beer then you're all set. The ABV for me was not detectable. If this was bourbon barrel aged I'd be buying growlers every few days (hint). I see they have a Choco nib & vanilla version. I may need to hunt that down to fill in between my BCBS coffee. Win/win!
★
1,226 characters

3.73
/5
rDev
-3.6%
look: 3.5 | smell: 3.5 | taste: 3.75 | feel: 4.25 | overall: 3.75
12oz bottle poured into a shaker pint.
Appearance
Deep mahogany brown with 1 finger of off-white head that dissipates quickly. Good clarity.
Nose
Coffee grounds, medium roasted coffee, espresso...yeah, basically coffee.
Taste
Again, coffee grounds, medium roasted coffee with cream and sugar and hints of espresso. Caramelized brown sugar, hazelnut and touches of overripe black plum.
Mouthfeel
Medium bodied, silky and smooth.
Overall
8.3% abv is well hidden and tastes like COFFEE.
★
488 characters
3.66
/5
rDev
-5.4%
look: 3.5 | smell: 3.75 | taste: 3.75 | feel: 3.5 | overall: 3.5
I had this on tap at Brass Rail Deli, served chilled in a pint.
The color is a murky brown with light off white cap with ringlets of lace sticking and ultra fine bead not the best appearance, but better than average. The smell is a mix of sweet malt with fresh coffee odor with nutty light bean-like roasted nose and light herbal hop scent. The feel has a creamy, worty texture with sweet roasted grainy aspect and semi-dry finish with a slight coffee acidity mid palate.
The taste is good and pretty much follows the aroma with full malty toasted oatmeal aspect with a light coffee element and moderate hop influence with an herbal flavor. The coffee tastes good, but midway it starts to bring a vegetal element and there is light alcohol with nutty dry taste in the finish. Overall a pretty good brown, not great -if you take away the oats and coffee it is pretty ordinary and the coffee doesn't really improve it enough to warrant a second taste to me. I like the concept but it could use some refinement as it seems like an under attenuated strong ale. The sweetness level is ok and the coffee is more earthy than I prefer considering the style + Abv but it is good drinkability wise
★
1,193 characters

3.88
/5
rDev
+0.3%
look: 3.75 | smell: 3.75 | taste: 4 | feel: 4 | overall: 3.75
Came to me in a tulip, very dark brown in color a mocha head sat on top and was pretty tall.
Aroma has a lot of coffee grounds in it. Some toasted malts and sweetness too.
Drinks like the nose with a big coffee taste. But as it warms the coffee mellows and some roasted malts maybe even a bit of toffee come through. Hints of cocoa mingles in the taste too.
Drinks a heavy medium on the palate, smooth but alittle washed out.
A very good beer.
★
443 characters

3.79
/5
rDev
-2.1%
look: 3.25 | smell: 4.75 | taste: 3.5 | feel: 3 | overall: 3.75
Appearance is a cloudy, muddy copper with an orange hue and more than a finger of fizzy head. The coffee and espresso notes are clearly present in the nose as well as some robust hoppiness for a brown. The coffee flavors are rich and strong, but the body is a bit thin even for a brown. The finish is dry with a bitter finish that comes from both the hops and the roasted coffee.
My final assessment is a mixed bag. Many beers erroneously claim to have a coffee flavor; this offering is the real deal when it comes to coffee without a doubt. The problem is that the elements of a classic brown are present, but they are overwhelmed by the coffee.
★
647 characters

4
/5
rDev
+3.4%
look: 4 | smell: 4 | taste: 4 | feel: 4 | overall: 4
I recently had this beer at The Washington House in Sellersville, PA. This beer is brewed in Perkasie, PA and the brewery itself is only about 2 miles away.
Served in a goblet-like glass
A - Beer arrived with a half-finger, mocha-colored head. It's a very deep brown, almost black color, totally opaque. Nice lacing left after drinking.
S - A nice coffee aroma
T - A huge coffee presence mixed with some chocolate-like sweetness. The beer is rather bitter but it goes down really smooth. The oatmeal isn't really noticeable. The ABV is slightly noticeable but never overpowers the beer.
M - A medium body. Medium carbonation. Leaves a slightly bitter aftertaste
O - I really enjoyed this beer. The brewery is less than 3 miles from my home and I'd gladly pick up a growler of this. I've had several of Free Will's offerings and I've been impressed with them all.
Cheers!
★
877 characters

3.72
/5
rDev
-3.9%
look: 3.5 | smell: 4 | taste: 4 | feel: 2.5 | overall: 3.5
Pours a translucent brown color with a khaki medium size head that recedes rather quickly.
Aromas begin heavy on the java with coffee grinds, then some toasted bready malt, toffee and some minimal cocoa powder. Not detecting much of an Oatmeal presence.
The tastes follow the nose with lots if coffee balanced by a strong molasses, cocoa and a nutty, biscuity maltiness. Sweetness is minimal.
Mouthfeel is medium bodied with medium-low carbonation. Finish is slightly bitter but mainly subpar for any beer advertising Oatmeal; it is missing that creamy oat induced chewiness.
Overall this was a tasty beer and quite drinkable any day of the year but especially tasty late fall after a nice dinner. The only ding for me is the weak mouthfeel and semi-watery mouthfeel for much a strong beer.
★
795 characters

3.85
/5
rDev
-0.5%
look: 3.5 | smell: 3.5 | taste: 4 | feel: 4 | overall: 4
Having on draft at Pearly Baker's Alehouse in Easton, PA.
Appearance: The beer poured a minimal head that reduced to a thin layer. It is an amber mahogany color with good clarity and slow moving bubbles coming up through the glass.
Smell: Roasted coffee dominates the aroma. You do pick a bit of oatmeal and some fruitiness.
Taste: Coffee mellows out well with the oatmeal and malty flavors. Some lingering bitterness too from the coffee that is nice.
Mouthfeel: Smooth, full bodied, low to medium carbonation, roasty, and delicious.
Overall: Pretty good find here while traveling through Easton, PA. Nice and roasty and delicious.
★
647 characters
C.O.B. (Coffee Oatmeal Brown) from Free Will Brewing Co.
86
out of
100
based on
33
ratings.