Dismiss Notice
Get 12 monthly issues of BeerAdvocate magazine and save $5 when you select "auto-renew."

Subscribe now →
Dismiss Notice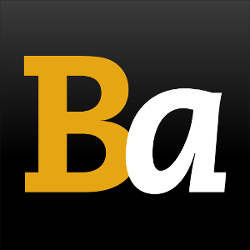 Join our email list →

And we'll send you the latest updates and offers from BeerAdvocate, because knowing is half the battle.
Ninja Vs. Unicorn
- Pipeworks Brewing Company

Educational use only; do not reuse.

Brewed by:
Pipeworks Brewing Company
Illinois, United States | website

Style | ABV
American Double / Imperial IPA | 8.00% ABV

Availability: Year-round

Notes & Commercial Description:
Beer added by: MasterSki on 01-23-2012

Ninja vs. Unicorn celebrates the epic battle between two of the biggest hop-heads of lore. Brewed with over five pounds of hops per barrel, this unfiltered double IPA is sure to please the most discerning hop lover. Whether you're rooting for the mythical horned horse or the deadly assassin of the east, we hope you'll enjoy Ninja vs. Unicorn.
Reviews: 258 | Hads: 1,875

4.11
/5
rDev
-3.1%
look: 4 | smell: 4.25 | taste: 4 | feel: 4 | overall: 4.25
Served in a Half Acre tulip.
A- pours a cloudy golden-orange with a 2 finger off-white head. Small blotches and strings of lacing remain.
S- sweet malts, honey, lots of citrus (orange and grapefruit)
T- sweet honey malt, orange, bitter grapefruit rind, and bitter pine hops.
M- medium body and carbonation. Fairly easy to drink with a lingering bitter aftertaste.
O- good dipa that is more bitter than most. Looking forward to the next batch in a month or two.
★
466 characters
4.18
/5
rDev
-1.4%
look: 5 | smell: 4.5 | taste: 4 | feel: 4 | overall: 4
Poured extremely pretentiously from bomber into snifter. Got my bottle at Binny's in the South Loop.
Leaves a soft white fluffy head and great lacing. Great orange color, crystal clear. Love the way this one looks.
Smell is a great combo of pine, tangerine, little grapefruit, little bit of floral aroma in the back. Very nicely done.
Nice malty backbone, kinda has a similar profile to Hopslam without the ridiculous stickiness. I like it. Leaves a little more bitterness at the back end than I like, but overall very drinkable. The same hop profile of pine, citrus, and floral notes is definitely present but not overpowering.
Very easy to drink, a little thinner than most IIPAs, but very good. The residual bitterness is for some people, but just not my cup of tea.
Been hearing great things about these guys and I have to say I'm impressed. If you can find a bottle, get it. Their first offering is very good. If they keep making beers like this they'll be big players in the Chicago market. Nice job on the first effort.
★
1,033 characters
4.15
/5
rDev
-2.1%
look: 4.5 | smell: 4.5 | taste: 4 | feel: 4 | overall: 4
Reviewing the Ninja Vs. Unicorn from Pipeworks Brewing Company, a new brewery out of Chicago.
Score: 93
2012 vintage bottle served in a pint glass and enjoyed on 03/09/12. Thank you BeerAdvocate user RobbieMoy13 for sharing this bottle with me.
Appearance: Pours a transparent-ish golden honey color with two fingers of sea-foam head that ultimately settles into a thin layer atop the glass. Above average lacing, superior retention. 4.5/5
Smell: Sticky, resiny pine sap and fresh grapefruit dominate the first pull. There's tons of lemon zest, tangerine, and pineapple. Floral hops, freshly cut grass and candied citrus too. There is definitely an orange peel aroma as well, in addition to honey. Maybe a little bit of rose pedal. This is a very pleasant smelling imperial IPA. 4.5/5
Taste: Fresh grapefruit, tangerine, pineapple juice, honey and orange juice. Lots of juicy citrus and lemon grass coat the midpalate. Some candied orange and a light amount of bready malt as well. The hops here are really light and grassy, maybe a little floral. Not a hop bomb by any means. This brew is smooth and refreshing. This is a really juicy IPA, not unlike the Double Daisy Cutter -- albeit it with more consistent flavor throughout. The bitterness level is pitch perfect for the style of IPA. 8.5% ABV is completely hidden. Finishes with a piney citrus flavor. 4/5
Mouthfeel: Medium bodied, medium carbonation. Oily, juicy mouthfeel. Finish is slightly malty, a bit dry and modestly bitter. 4/5
Overall: I had never heard of this brewery until Robbie brought over a bottle, but this new Chicago brewery is most certainly on my radar now. The label for this beer is absolutely one of the coolest that I have ever seen on a beer bottle. Beyond the artwork, however, is a really stellar juicy-style imperial IPA. Very flavorful, very refreshing. I would absolutely buy this one again if it was not so damn hard to find (apparently).
Recommendation: Seek this beer out. Even casual beer drinkers should enjoy this one.
Pairings: Kuma's Corner hamburgers.
Cost: $9.99 for a 22 oz (bomber) bottle.
★
2,096 characters

4.2
/5
rDev
-0.9%
look: 4.5 | smell: 4.5 | taste: 4 | feel: 4.5 | overall: 4
Glad to see Pipeworks' first beer from the brewery out into the world...
Into a tulip glass it pours a bright saturated golden orange. Plenty of lacing all around the glass forming drippy irregular patterns.
Eucalyptus and light citrus aromas, initial blast of resinous hops, slight pale malt sweetness bleeds through eventually.
Citrus rind, grapefruit and tangerine, a moderate bitterness, and an exceptionally light feel for an 8.5% DIPA. Crisp and clean, finishes with lots of hoppy nuance to keep you interested. Some vegetal bitterness lingers alongside pleasant citrus notes. Very tasty and a solid first entry into the market.
★
638 characters

4.12
/5
rDev
-2.8%
look: 4 | smell: 4.5 | taste: 4 | feel: 4 | overall: 4
22 oz. bottle purchased from West Lakeview Liquors poured into a snifter.
A: Pours a beautiful deep golden amber with orange hues. Two finger bright white head, gorgeous lacing. This brew could not look more inviting.
S: Citrus, grapefruit, orange, and lemon notes with piney undertones
T: Clearly a DIPA that means to be reckoned with. Strong floral and citrus notes dominate upfront-orange peel and orchid. Transitions into a slight sweetness and a touch of malt. Finishes with a crisp, sharp hop bite with pine undertones that gradually relents into smooth silk.
M: Medium body that is very appropriate and completely adequate for a DIPA. Medium to lower carbonation, enough to gentle tickle the tongue and roof of the mouth beckoning you to partake in another mouthful. Silky smooth.
O: Impressed. Simply impressed. The other DIPA that Ninja vs. Unicorn reminds me of is FFF Dreadnaught, but lacking some of the complexity in the middle. Still, for me to even compare a brewery's first release to the complexity of FFF's Dreadnaught, one of the best DIPA's available in my opinion, is truly an accomplishment. That being said, Ninja vs. Unicorn is truly it's own beer. I had high expectations for Pipeworks--they were exceeded. Can't wait to see what they do with stouts!
★
1,282 characters

4.05
/5
rDev
-4.5%
look: 4 | smell: 4 | taste: 4 | feel: 4.5 | overall: 4
Bottle from WLV Liquors. Poured into Darkness tulip.
A - Pours a clear darker golden/slight orange color, white head that creates a think collar and wisps on top with some bubbles here and there.
S - Dank hoppy nose, big pine, light malty sweetness. The bitter hops hit you right away and the slight sweetness finishes things off nice and smooth. As it warms, the malts shine though a bit more, but there's always that pine hitting you again and again.
T - Smooth hoppy bitterness, some citrus peel, pine, malty sweetness. The booze is surprisingly there for 8.5% disappoints me a little bit, I was hoping it would be as smooth as the nose. Finish is huge bitter hops that attack the palate relentlessly.
M - Light body, good carbonation, oily finish.
O - Well, color me impressed with Pipeworks first official release. I like that fact it's 8.5% and not something like 12% where I can only have a glass. Gerrit & Beejay, good stuff guys, keep 'em coming!
★
960 characters

4.3
/5
rDev
+1.4%
look: 4.5 | smell: 4.5 | taste: 4 | feel: 4.5 | overall: 4.5
A beautifully clean and clear body presents itself for viewing. We have an occasional bubble here and there cascading from the bottom of my glass to support the froth on top. Easy to generate head, crisp wedding lace appearance, good lacing, and great retention. Its an unusual color for a DIPA. Its... yellow... like a process yellow. Very interesting. Lighter than every other one I've ever encountered.
Rocks you right off the bat. A smashing pine branch right up my nose. I can't help but be flattened to my seat as I try to get beyond the initial blast. As it flares out and my nose gets used to the pine I find oranges... tropical notes.. Aroma of sweet citrus. Gentle, caressing, nothing overpowering. It is there, lemon grass... oh man lightly basted lemon juice on chicken generates this type of gentle aroma.
Flavors aren't as complex as the nose unfortunately. It opens big bitter bite. Slips you a pine note and generic slice of regular bitterness. The middle is sweet as it should be to balance out this huge hop presence. I'm finding orange rind and sucrose. Finishes with a nice chunk of alcohol accentuating some bitterness into the finish. Mixed in is peaches, tangerines, and... Long, long, looong lingering bitterness. Great stuff and dry as all hell.
Full bodied, crisp tingling bitterness right as you imbibe it shocking me. The vision doesn't show me that and I'm tickled pink!... Well, process yellow to be honest. Creamy, thick, silky smooth. A long bitter tooth with extreme dry tendency makes me smile as you don't find that too often with DIPAs.
This isn't the best DIPA I've ever had. But damn if it doesn't try to get there. I love how it has a delayed burst of bitterness. You get the initial spike as you expect from a DIPA, but then it settles down to give you time to recuperate and explore the sweet middle/alternative hop flavors. Just as you decipher its hidden code BOOM! Slaps your mouf out with a second wave of bitterness and alcoholic heat for a finish. It is truly an amazing first beer from Pipeworks and I can't wait for all of the others.
★
2,089 characters

4.25
/5
rDev
+0.2%
look: 4.5 | smell: 4.5 | taste: 4 | feel: 4 | overall: 4.5
Bottle purchased at Binny's - Marcy St. Served in a Darkness glass.
A - Two fingers of creamy white foam that settle to a thin cap, thick collar, and splotchy lace. Transparent bronze body.
S - Hefty doses of citrus zest, tropical fruits, pine, and perhaps a touch of sugar cookie malt in the background. Definitely on the more attenuated side of the double IPA scale, which I appreciate.
T - Taste is solid, but not quite as defined as the aroma. More on the ripe orange and tangerine citrus side of things, with less of the exotic tropical flavors. Perhaps a tad more in the way of malt balance - some lightly sugary and bready flavors - but still pretty hop-forward. The last 6oz are pretty palate-bruising - *almost* too much.
M - Carbonation is on the lower side of things, and the body is a tad thin, which combines to make this feel a touch watery. Otherwise it's a nice smooth medium body, with an exceptionally dry finish. Perhaps a touch of alcohol warmth, but not out of line for 8.5%.
D - This is a really good beer. I've never been particularly impressed with Pipeworks' test batches so this is a pleasant surprise, and also bodes well for the future. I hope this becomes a rotating offering as I'd intersperse my Dreadnaught and Maharajah purchases with this beer. Drank the whole bomber on my own with no problem whatsoever.
★
1,344 characters
Ninja Vs. Unicorn from Pipeworks Brewing Company
94
out of
100
based on
258
ratings.