Dismiss Notice
Dismiss Notice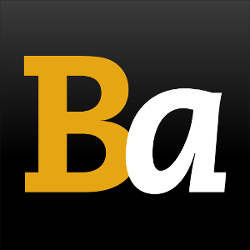 Join Our Email List →
And we'll send you the latest updates and offers from BeerAdvocate, because knowing is half the battle.
Dismiss Notice
Close Encounter
- Pipeworks Brewing Company

Educational use only; do not reuse.

Brewed by:
Pipeworks Brewing Company
Illinois, United States

Style | ABV
American Double / Imperial Stout | 8.50% ABV

Availability: Rotating

Notes & Commercial Description:
Beer added by: MasterSki on 03-14-2012

Close Encounter is a bold venture into depths unknown. The best of both worlds co-exist between a rich roasted malt er'n character and an aggressive hop presence that will probe your taste buds like +thing you have experienced before. Don't fear the unknown, embrace it! You never know who or what you may encounter…
Reviews: 40 | Hads: 238

3.58
/5
rDev
-9.6%
look: 4 | smell: 3.5 | taste: 3.5 | feel: 3 | overall: 4
A: opaque brown with dark brown head, decent level Of lacing
S: deep earthy pine hop character, roasted pine needles and wood chAracter, a bit of dark chocolate present
T: dry and bitter up front, almost no malt sweetness , plenty of bitterness, notes of tobacco
Mf: not as heavy as it looks, high carbonation
O: lots of flavor, heavy on bitterness and earthy quality, worth a try
★
384 characters

3.78
/5
rDev
-4.5%
look: 4.5 | smell: 4 | taste: 3.5 | feel: 4.5 | overall: 3.5
Served in a Chicago Bears shaker pint glass.
Finally getting around to this bottle, something I picked up before the Expo last week. It pours an inky black-brown topped by a slightly fluffy finger of brown foam. The nose comprises minty greens, cocoa powder, roasted malts, molasses, and a small pinprick of grapefruit peel. The taste holds notes of grapefruit zest, dark chocolate powder, light roasted malts, light molasses, light pine, earthy greens, and a touch of mild char buried deep in the background. Some toasted pine needles linger on deep into the night, erasing much of the stout characteristics from my tongue, leaving me wanting more. The body is a light hefty, with a very light moderate carbonation and a fairly silky-leaning feel. Overall, a pretty solid hoppy stout. I'd've liked to see the balance between thick roast/chocolate and hops hang on through the finish, rather than have the stout take a dive and the hops dance about for a bit, but it's still tasty regardless.
★
993 characters

4.32
/5
rDev
+9.1%
look: 4 | smell: 4.5 | taste: 4.5 | feel: 4 | overall: 4
Definitely pours stout dark. Frothy dark brown head, nice lace.
The hopping is definitely aggressive! Big notes of pine and resin, but unlike a lot of hopped up stouts, the big roasty, chocolaty notes punch through the hops.
The taste is definitely a bitter beast. Again though, the bold stout qualities (big roasted notes, chocolate, coffee) are easy to pick up too.
The feel is nice and full, almost chewy.
In a way, this reminds me of McNeils Dark Angel and like it, it's a very well made, hoppy, yet flavorful stout.
Thanks to injuredreserve for sharing!
★
567 characters
3.9
/5
rDev
-1.5%
look: 4.5 | smell: 4.5 | taste: 3.5 | feel: 4.5 | overall: 3.5
Batch 19
Appearance: Pours an obsidian color with a creamy tan head that displays great retention and a patchwork of lacing
Smell: Waves of roasty chocolate and pithy grapefruit alternate
Taste: The hops don't even wait a millisecond for the malts to establish a presence, dominating the flavors, up front, with a bitter, piney character; though the dark chocolate flavors in the malt profile add depth by mid-palate, the hops dominate this beer from start to finish
Mouthfeel: Medium to full body with moderate carbonation
Overall: As great as it smells, I was slightly disappointed by the flavor profile and would have liked to see a more rounded approach to the hop presence in this beer; I think this is a different beer from the Cascadian IPA as the malt bill is much more stout-like so I would agree that it is a very hoppy double stout
★
847 characters

3.63
/5
rDev
-8.3%
look: 4.5 | smell: 4 | taste: 3.5 | feel: 3 | overall: 3.5
Poured from a 22oz bottle into a Libbey tall tulip.
A: Pours a deep black with a huge, chocolate-colored head. The head is sticky and spongy, retains well, and leaves some monster lacing.
S: Big hoppy nose on this one. Grapefruit, pine, coffee, chocolate.
T: Bitter dark chocolate, some roasted coffee, and piney hop resin on the end. Not nearly as hoppy as the nose, but they're definitely there. Slight hop bitterness throughout.
M: Nice thick mouthfeel, but almost no carbonation on this one. Odd.
O: This had the makings of a great hoppy stout or black IPA, but the hops seem weak in the taste, and the lack of carbonation is detrimental. Still tasty, but not great.
★
675 characters

4.27
/5
rDev
+7.8%
look: 4 | smell: 4.5 | taste: 4.5 | feel: 3.5 | overall: 4
A: Appears black in the glass, but a very tiny bit of light is capable of poking through the edges, revealing an exceedingly dark brown beer. Forms a good inch plus of tan colored head that slowly reduces down to just the faintest surface coating. Some spotty lacing.
S: Lots of citrus hops mixed with a very nice roasted malt base. Grapefruit, pine, chocolate, and a hint of molasses.
T: Starts off with a good dose of hops. Mostly grapefruit with a little pine mixed in before the heavily roasted malts take over. Finishes with a moderate pine resin bitterness and some residual char.
M: On the heavy side of medium and rather light for the style. Carbonation, while not aggressive, is noticeable and is a bit heavy for the style as well. Mild to moderate bitterness.
O: If I had tasted this one blind, I'd guess it's a Black IPA (which is probably the reason I liked it), but the bottle clearly lists this as a double stout. The feel of this beer is light for the style and even the ABV would suggest that it's just barely breaching the Imperial Stout border. Regardless of the classification, I enjoyed this beer quite a bit and would certainly be willing to revisit it again.
★
1,187 characters

4.18
/5
rDev
+5.6%
look: 5 | smell: 4.5 | taste: 4 | feel: 4 | overall: 4
Bottle purchased at Binny's. Served in a Darkness tulip.
A - A few fingers of tan mocha foam settle to a thick cap, leaving glass-coating lace behind. Body is a very dark near-black color that suggests a much bigger beer.
S - It's hoppy alright - tons of floral and piney hops with a kiss of citrus in there as well. Malt character is largely cocoa powder and caramel, with a light roast character to it. Really nice stuff.
T - Unfortunately the taste isn't quite as good, as there's a bit too much bitter grapefruit and charry roast, and a tad less sweetness than I prefer. This is definitely borderline Black IPA in flavor, but it's got a bit harsher than I prefer and could use a tad more sweetness.
M - Surprisingly zesty carbonation, with a medium-full, chewy and mildly creamy body. Roasty finish, but with some residual stickiness.
D - Reminds me of old-school Storm King, but with more citrus and less pine in the hop bill. In any case, the Pipeworks guy seem to have hoppy beers in their wheelhouse. Might be a challenge to drink a whole bomber, but a glass was quite enjoyable.
★
1,092 characters

4.18
/5
rDev
+5.6%
look: 4.5 | smell: 4 | taste: 4 | feel: 4.5 | overall: 4.5
Back from time out and ready to review!
A- Super creamy froth, I'm talking thick creamy froth with some cystic acne scars disturbing your vision. Thick lacing, very sticky, long lasting. Its almost perfect.
S- Orange rinds, delicious grapefruit zest and pulp, some lightly toasted grains. Its about the hops in the nose, as you'd expect from this super hopped stout. There is a light pine zest off the finish as well.
T- Ooo, thats grapefruit zest, orange rind, lightly bittered vegetal bite. Milk stout sweetness. It finishes just a tad bit bitter. Like the perfect amount for a stout thats supposed to be hoppy, but not be a Cascadian Black Ale. The finish has a nice acrid bitter grain as well to complement the hops.
M- Super creamy... insanely velvety and smooth. The carbonation in the beginning pairs with a nice alcoholic bite... like mouth puckeringly crisp at times. This doesn't contend too harshly with the smoothness of it all though. Its both crisp and smooth. Both creamy and sharp. What a dichotomy.
I really love this beer. Its so awesome. It really has the power to be both hoppy, and presence of being a stout. I just wish I got more roasty nature, more toasted grain... something stronger in the flavor category.
★
1,240 characters
3.92
/5
rDev
-1%
look: 4 | smell: 4.5 | taste: 3.5 | feel: 4 | overall: 4
(poured into a snifter)
This beer pours a dark, cola-like color with a lovely coffee-colored head that holds its shape nicely. The nose is met with plenty of hops and a hint of coffee. The coffee is the real player on this one; lots up front and the finish. Has the mouthfeel of a porter. Overall a tasty brew but from their description I was expecting a bit more hop profile.
★
377 characters
4.23
/5
rDev
+6.8%
look: 4.5 | smell: 4 | taste: 4.5 | feel: 4 | overall: 4
22 oz. bottle served in a CBS snifter. Batch #7
A: Pours a dark black color in the body with dark brown edges where the light begins to penetrate. A thin dark khaki head forms on the pour and recedes to a thin collar.
S: Intense piney and citrus like hops hit you right away up front and slowly afterward the roastiness of the malts and some mild chocolate sweetness carry you to the finish.
T: The hops from nose have the same level of intensity in the taste. Nice pine and citrus hop flavors are up front, but the toasted malts and chocolate flavors come on quicker than the nose. They carry you into the finish where a light astringency paired with a mild hop bitterness await.
M: Medium bodied with a nice carbonation. This mouthfeel is exactly what I went in a beer like this. Nice solid stout feel, but with the drinkability of an IPA. There is a mild drying feel on the finish.
O: I thoroughly enjoyed this beer. Whenever I hear the term "black IPA" I sort cringe in terror, but this beer is exactly what I had hoped every other one of those beers tasted like. I'm still putting this in the stout category, but it definitely straddles that line. Very well balanced. Recommend.
★
1,188 characters

4.2
/5
rDev
+6.1%
look: 4 | smell: 4 | taste: 4.25 | feel: 4.5 | overall: 4.25
22 oz bottle, batch numberrr.... you forgot to write it on there guys! Anyway I picked up from Binny's on April, 10, 2012. Poured into a tulip glass.
A-Pours black with a finger of creamy mocha head that settles down to a ring over several minutes, the head is nicely responsive when I swish it around in my glass. Leaves nice lacing.
S- Big pine and resin aroma, paired with an also quite strong coffee aroma and roasted grain, some char.
T- Dominated by a big piney hop flavor, some light citrus. Followed very shortly by a roasted malt flavor with coffee and bittersweet chocolate. Slight roasted astringency. Has a wonderfully long finish of bitter coffee and sweet chocolate.
M- Medium-bodied, smooth creamy feel, slight astringency.
O- One of the best Cascadian Dark ales (which is what it seems like to me more than a stout) that I've had in a really long time. Pipeworks has seriously been nailing every release lately, and this beer really lives up to the awesome lineup they've been building.
★
1,007 characters

4.32
/5
rDev
+9.1%
look: 4 | smell: 4.5 | taste: 4.5 | feel: 4 | overall: 4
Poured from bomber into Half Acre tulip.
A- pours a nice black/brown with a 2" dark mocha, almost cola colored head. Head takes awhile to reside and leaves behind lots of waves and swirly lacing.
S- big coffee and pine aroma is noticeable right away. Some roasted malts and ash in there as well.
T- some sweet chocolate followed quickly by big roasted malts, coffee and big pine bitterness. Leaves a slight ashy finish as well.
M- medium body and carbonation. Very drinkable and maybe just a little thin, but not in a bad way.
O- Pipeworks just keeps impressing me. Every beer so far is been solid. I wouldn't call this a imperial cascade Ike stone 15th or Hop Juice Black but more of a hopped up stout like the description says.
★
734 characters

4.32
/5
rDev
+9.1%
look: 3.5 | smell: 4 | taste: 4.5 | feel: 4.5 | overall: 4.5
22 oz. bomber from Rogers Park Fine Wine and Spirits. My friendly neighborhood purveyor of craft beer. Served in a 70's vintage Goblet.
Appearance is black as night with mocha foam that reduces to a ring with thin foam across the surface. Low to moderate lacing.
My sensors pick up roast and piney hops but not real intense. A bit of citrus hops too. Like the other reviewers noted it smells more like a black DIPA. Similar to Odell Mountain Standard without the grapefruit aroma.
Taste consists of nice roasted malt (black patent?) and hoppy pine resin. Dry and well attenuated. No sweetness that I expected just focused on the hop profile with roast in the background. A nice roasted flavor that is not overshadowed by the hops. They are fighting for dominance but hops win by a nose. I really like this one. Not at all like Dubhe but very much similar to Odell Mountain Standard which is my current favorite of the black DIPA style (with Two Brother's Black Hop Juice right up there at the top of the list). This will be my local (Central Standard) substitute!
Mouthfeel is medium and nicely carbonated with a dryness that is pleasant.
The hype and anticipation was high but this first taste of Pipeworks did not let me down. I first read their blog two years ago and finally the fruits of their labor hit the Chicago market. I am excited that their new facility is located only blocks from my workplace. I see frequent growler fills (beginning at the end of summer) in my future when the taproom is pegged to open. Can't wait to share with my brother as he is pumped to sample their wares. Next up is Ninja vs Unicorn chillin in the fridge...yes!
A loud shout out to Pipeworks Brewing for a great intro!
★
1,713 characters

4.15
/5
rDev
+4.8%
look: 4 | smell: 4 | taste: 4 | feel: 4.5 | overall: 4.5
Poured into a Bells tulip glass, it's jet black with a layer of creamy mocha foam on the surface. Long lasting foam and rings of tan lace all over the glass.
Grassy, with notes of turned earth and deep roast at first. Smooth and creamy, plenty of coffee, dark chocolate, blackened malt, and a lingering grassy pine bitterness. Starts out dry and barely sweet, also finishing dry with the hoppy aftertaste remaining for quite awhile. Comes across almost like an imperial black ipa of sorts. Uinta Dubhe comes to mind, one of few I enjoy for the style.
★
552 characters

4.14
/5
rDev
+4.5%
look: 3.5 | smell: 4.5 | taste: 4 | feel: 4.5 | overall: 4
Had this at the (disappointing) Chicag Beer Fest. I will say that pipeworks was the only brewery that really brought out some awesome stuff (aside from GI bringing BCS '10 and Marisol which was pretty nice). Everyone else brought regulars, mostly stuff I could find off the shelf but the standout star of the night was pipeworks.
Poured much like a stout with very dark body and khaki head which receded to a ring around the glass. Aroma struck me much more like an IPA than a stout. Very similar to Ninja vs. Unicorn with regards to the hop profile. Very nice piney citrus aroma complemented by a nice amount of roast. Flavor had a similar IPA character with a bit more roast and cocoa than the aroma. There is a lot of piney flavors along with a bit of mild roast and cocoa. the mouthfeel is a bit light, but this plays more into the idea of a dark IIPA than the idea of a hoppy impy stout for me, which is probably how I would rather think of this beer.
I am not a huge fan of the black IPA movement, but I will say that despite the BA (and pipeworks) classification as an impy stout, this beer is by far the best cascadian ale I have come across. The darkness is not just a color, but a flavor which (to me) oddly complements the piney, resiney, mildly citrus hop character. Though they bill it as a hopped up Impy stout, it would be much better thought of as a dark IIPA.
★
1,380 characters
Close Encounter from Pipeworks Brewing Company
88
out of
100
based on
40
ratings.