Dismiss Notice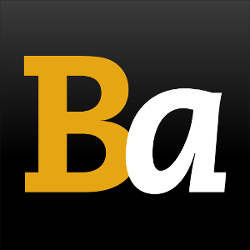 Site Performance Updates: We're aware of the nightly site outage, and working on resolving the issue.
Shambolic
| Tired Hands Brewing Company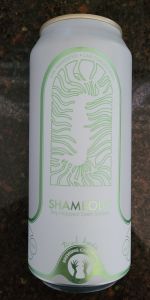 BEER INFO
Brewed by:
Tired Hands Brewing Company
Pennsylvania
,
United States
|
website
Style:
Saison / Farmhouse Ale
Alcohol by volume (ABV):
6.50%
Availability:
Rotating
Notes / Commercial Description:
Dry Hopped Spelt Saison. Well hopped with Nelson Sauvin and Simcoe. Bright and dank... Herbaceous pineapple juice.
Added by Rifugium on 02-21-2014
Reviews: 15 | Ratings: 169

4.09
/5
rDev
-1.4%
look: 4 | smell: 4.25 | taste: 4 | feel: 4.25 | overall: 4
Big fan of this brewery in general and this beer is no different. A light funky saison that is easy drinking with a wonderful yet light hop character throughout.
★
161 characters
4.66
/5
rDev
+12.3%
look: 4.25 | smell: 4.5 | taste: 4.75 | feel: 4.75 | overall: 4.75
The smell jumps out of the glass. Brett, funk, aged cheddar, bright tropical fruits, and a hint of grassiness. The flavor is bold but under control. I get guava, peach, pineapple, mango, hay, and brett throughout. So much flavor. Mouthfeel goes from juicy to just the right amount of dryness on the finish. Absolutely superb saison in structure and hop integration.
★
371 characters
4.35
/5
rDev
+4.8%
look: 4 | smell: 4 | taste: 4.5 | feel: 4.5 | overall: 4.5
Sample (4 oz.) on tap at the Fermentaria.
Look: Looks like most saisons I've seen. A bit cloudy.
Smell: I can pick up the pepper, a ton of lemon, a bit of orange and a bit of a dank, hop characteristic.
Taste: Tastes amazing! Super dry and perfectly tart. Picking up on all of the notes in the nose with a slight addition of a vegetal taste. So delicious!
Feel: Smooth and dry. Nothing to complain about but nothing that stands out.
Overall: I really enjoyed this beer. It was my first beer of the night and it left a very great impression of the brewery in my head. I will definitely make it a point to come here as often as possible.
★
641 characters
4.31
/5
rDev
+3.9%
look: 4 | smell: 4.25 | taste: 4.5 | feel: 4 | overall: 4.25
Pours a cloudy golden yellow. Aroma is very inviting with pineapple, lemon citrus, white grape, a bit of yeast and an awesome dank earthiness. Taste is similar with an even better citrus punch that is very tart, bread yeast like and refreshing. Also a bit of woody spice in the mix. The feel is crisp, light and well carbonated, yet mouth puckering. Not a typical saison with all the lovely hop goodness and tartness but I like it!
★
435 characters
3.98
/5
rDev
-4.1%
look: 3.5 | smell: 4.25 | taste: 3.75 | feel: 4.5 | overall: 4
Thanks to Jerry for this one. 16oz. capped bottle into Tired Hands stemware.
Pours a .5 finger coarse white head with little retention. Beer is a slightly cloudy dark goldenrod. Lacing is stringy with good cling. Solid.
Nose is a pleasant sweet tropical fruit. Hints of papayas, clementines, pineapple and peach. Nice citrus spice and a bit of cane sugar. Aromatic and very enticing.
Opens citrus and clementine. Bright tartness with hints of citrus rind, lemon and starfruit. A tropical fruit hoppiness in the middle with some foam and deep woodiness. End is lightly bitter and spicy with some clove and peppercorn. Finishes puckering and crisp. Pretty good.
Light bodied with ample carbonation. Aggressive and sparkling in the mouth and goes down dry and puckering. Accented, puckering finish with a lingering, slightly filmy aftertaste. Excellent!
A really well made beer overall but nothing stands out here. Aroma makes this really enticing but somehow the flavor doesn't match what I'd expect. Still, really drinkable and worth trying.
★
1,048 characters

3.73
/5
rDev
-10.1%
look: 4.25 | smell: 3.75 | taste: 3.5 | feel: 4.25 | overall: 3.75
Beautiful appearance. Golden with a rocky head that recedes and pills. Intense floral aroma. Pineapple. Something phenolic though. Tangy, slick, and musky. Foxy grapes, gooseberries. I think this is the nelson coming through in a particularly intense way. Quite strange.
★
270 characters

4.21
/5
rDev
+1.4%
look: 4 | smell: 4.25 | taste: 4.25 | feel: 4 | overall: 4.25
From 08/23/15 notes. On tap at the TH Fermentaria in Armore, PA.
Pours a hazy golden yellow color with one inch of white head and low carbonation evident. Oranges, tropical fruits, brett, fruity malts, wheat, herbal and grassy notes. I did not see a mention of brett on the menu but it certainly tasted like it had some to it, which I loved and is fine with me. Medium body and low carbonation.
Really good, would love to have this one again.
★
444 characters

4.19
/5
rDev
+1%
look: 4 | smell: 4.25 | taste: 4 | feel: 4.75 | overall: 4.25
The beer is a yellow-orange color and quite cloudy. The head is white and puffs up big. Very good retention and lots of lacing. The aroma is full of juicy hoppiness with milder funky, earthy saison flavors underneath. Fresh grain sweetness. The hops are full of grapes, raspberries and tangerines. It's a big floral, fresh fruit flavor. The yeast is a bit drowned out by the excellent hoppiness, but there's a nice dusty, mushroomy note in there. The taste is very juicy with hop flavor, but more of the yeastiness shines through. No real bitterness despite keeping the hops front and center. Nice and dry with a barnyard twist. The feel is soft and light. Very well made. Excellent hoppy saison.
★
700 characters

3.97
/5
rDev
-4.3%
look: 4.5 | smell: 4.25 | taste: 3.75 | feel: 3.75 | overall: 4
A - Two plus fingers worth of rich creamy airy whipped snow white froth... Decent retention gives way to a thick lush veil lacing... The color is a hazed pale lemony gold... Still with no discernible carbonation... Sheets of lacing cling to the sides of the glass...
S - A very exquisite and inviting aroma... Competing for top billing are a dank hop presence and the traditional grassy / Belgian yeast notes... Next are notes of lemon zest and faint pineapple are next... Earthy undertones of fresh cut grass... A very light spicy component lingers as well... Lots of depth and complexity...
T - The traditional Saison components take center stage on the palate... Belgian yeast... Fresh grass... A light spice character... The hops are next and take a mix of earthy and lemony... There is a faint yet undeniable oak component that lingers a bit beneath the surface..
M - On the lighter side of medium bodied... Much more carbonation than expected... Dry throughout... A bit of a chalky finish...
D - Another solid Saison from the fine folks at Tired Hands... However it didn't leave up to my expectations which may be artificially inflated for this brewery... The appearance and aroma are exceptional, but the palate and mouthfeel fall a bit short... Still a must try for fans of both the brewery and style... By no means will I have any trouble making this growler disappear...
★
1,413 characters

3.92
/5
rDev
-5.5%
look: 4.25 | smell: 4 | taste: 3.75 | feel: 4 | overall: 4
Poured from a bottle into TH teku.
L: hazy sunshine yellow with a huge, rocky, four finger head. Excellent head retention, eventually dissipating into a volcanonisland island.
S: dry hopping is apparent, fresh pineapple, orange pith, bready/doughy.
T: quite bitter for a Saison (but nowhere near an ipa), fresh pineapple, a good amount of funk and malt, like a mellow sourdough, Meyer lemon.
F: dry at first, but less so on subsequent sips. Light/medium-high feel.
O: I like it but don't love it. The beer itself is fine, I just prefer less hops in my Saison.
★
564 characters

4.56
/5
rDev
+9.9%
look: 4.5 | smell: 4.75 | taste: 4.5 | feel: 4.5 | overall: 4.5
Poured from a bottle into a Tired Hands teku. Bought today at the brewpub.
A - Pours a cloudy orange/straw color with a 2 finger bright white head. Good retention, eventually receding to a collar that leaves wispy patches of lace.
S - Aroma is full of bright, pungent hops... Meyer lemons, pineapple, white grape, orange, and some dank, piney notes. Some bready, peppery saison yeast lying underneath.
T/M - Full of tropical/citrus hops up front, with big pineapple, mango, slight lemon pith, tangerine, grape skin, and some peach. Some tangy, peppery saison character comes out in the middle and through the finish, with lingering fruity hops, slight pine, and moderate bitterness all melding together in great harmony. Creamy with a soft, rolling carbonation, finishes quite dry.
O - This is one damn amazing hoppy saison... In fact, as far as hoppy saisons go, this is probably my favorite. I love that Tired Hands brews and releases bottles of this every few months, it's certainly worthy of the bottle treatment. Just terrific, juicy stuff.
★
1,053 characters

4.3
/5
rDev
+3.6%
look: 4 | smell: 4.5 | taste: 4.25 | feel: 4.25 | overall: 4.25
32 oz growler filled 11/28 poured into a teku
A- A hazy golden orange with a twp finger white head.
S- Pineapple, earth/musty funk, bready pale malts.
T- Tropical fruits, citrus, paired with a nice funky/earthy finish and a nice bready malt backbone.
M- Smooth, crisp, nice carbonation, medium body.
O- A nice twist on a Saison, truly a great beer. Looks like this is one Tired Hands will keep rotating into the line up and that's a good thing!
★
450 characters

4.21
/5
rDev
+1.4%
look: 4 | smell: 4.25 | taste: 4.25 | feel: 4 | overall: 4.25
Served on-tap at the brewpub. Pours golden yellow with a one and a half finger tall white head, slowly dissipating down to a light film, leaving spotty streaks of lace on the sides of the glass.
Smells of lots of piney and citric hops, bit of fresh cut grass, some light musty funk, dash of herbs and some bready pale grain. Taste starts off with lots of hop bitterness up front with the saison core coming in after the bitterness dies down to even things out. The grains come in last, helping to keep it in check. Bitter, slightly chewy feel with some light must mixed in.
Overall a very nice hoppy saison. It has all of the intended flavors and it is very drinkable, both of which make it a joy to consume. Glad I could finally try this one.
★
745 characters
3.71
/5
rDev
-10.6%
look: 3.75 | smell: 4 | taste: 3.5 | feel: 3.75 | overall: 3.75
I had this on tap at Tired Hands served chilled.
The color is golden with hazed look and thick white head with fine bead. The smell is yeast dominant until it warms slightly with hops emerging and some tropical aroma with yeast adding a phenolic edge and hops have slight floral accent. The feel is semi-dry with bitterness above average with slight peppery grassiness and mild astringency in the feel, but finish is more dry.
The flavor is good with dank hop aspect, moderate tropical fruit however the yeast gives a slight medicinal edge with raw hop flavors fighting for dominance. The tropical fruity taste increases from the first sip but the plastic note stands out to me. Overall a good beer, but I think the yeast detracts slightly from the hop juiciness it could have, decent but not the best i have had from Tired hands
★
834 characters

4.12
/5
rDev
-0.7%
look: 4.25 | smell: 4 | taste: 4.25 | feel: 4 | overall: 4
On tap at TH.
Golden-orange pour, hazy, with a finger of white head, nice soapy lacing. Aroma was juicy with citrus and fruity esters, floral, bready yeast. Pretty fruity in the taste too, with some tropical fruit and citrus notes that eventually settled into a candied lemon rind flavor, with a hint of grassiness. Came off more an APA or even IPA than saison, thanks to my good friend Mr. Simcoe, most likely. Bitterness was moderate to low. Mouthfeel was crisp and clean, body medium, carbonation appropriate. Drinkable and enjoyable.
★
538 characters
Shambolic from Tired Hands Brewing Company
89
out of
100
based on
15
ratings.