Dismiss Notice
Dismiss Notice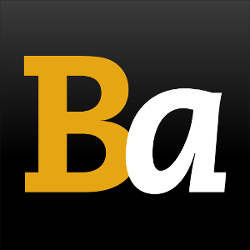 Join Our Email List →
And we'll send you the latest updates and offers from BeerAdvocate, because knowing is half the battle.
Dismiss Notice
Alloy
- Tin Man Brewing Company
| | |
| --- | --- |
| Educational use only; do not reuse. | |
Reviews: 15 | Hads: 76

3.68
/5
rDev
+25.6%
look: 3.75 | smell: 3.75 | taste: 3.5 | feel: 4 | overall: 3.75
Clear golden straw colour with a great head leaving a great lace on the glass.
Malts, citrus and some pine.
Soft subtle citrus, pine and malt tastes.
Good mouth feel. Fairly dry with a mild hint of bitterness.
Not such a bad offering from Tin Man.
★
247 characters

3.43
/5
rDev
+17.1%
look: 3.75 | smell: 3.25 | taste: 3.5 | feel: 3.25 | overall: 3.5
Think the stamp says pull by 112914, so it's definitely got some age on it. Didn't realize when purchasing.
Aroma is floral and fairly skunky, with a sweet, lightly bready malt backbone. That skunk character really starts to dominate. Almost gives it a metallic note. Becomes much more citrusy as it warms.
Flavor reveals fairly bready malt at the base, with an initial punch of grapefruit, tangerine, and mango that fades to bitter, resiny, earthy hops that linger in the aftertaste.
I like the fruity hop character, but the bitterness overwhelms. That harsh character lingers and really outweighs the decent flavor.
★
620 characters

4.08
/5
rDev
+39.2%
look: 3.75 | smell: 4.5 | taste: 4 | feel: 3.75 | overall: 4
This beer has received exceptionally low reviews and I'm not sure why. Picked up a 4 pack this weekend and it's honestly a solid pale ale. has all the qualities I look for in a nice sessionable APA, crisp citrus on the nose, and a nice bitter aftertaste that doesn't linger too long. Certainly worth checking out
★
312 characters

3.75
/5
rDev
+28%
look: 3.75 | smell: 3.75 | taste: 3.75 | feel: 3.75 | overall: 3.75
Was just going to give it a number score (3.75), but having read reviews...thought I'd throw in my two bits.
First, despite a number of earlier reviews. and I know the can says IPA. I think this is a good American version of Pale Ale. So I'm looking for hops, but not that big. Much more about malt and hops balance. I'm also found a more Pale Ale smooth draft mouth feel for a good session beer.
Also, I had fresh on tap at Tin Man vs can. So it might be my expectations are different than others.
I liked it. Didn't change my world...but on tap, this is a really nice APA. I'd be happy to grab a pint anytime.
★
615 characters

2.35
/5
rDev
-19.8%
look: 3.25 | smell: 2.5 | taste: 2 | feel: 2.5 | overall: 2.5
Appearance is hazy gold with fluffy head and heavy lacing. The pour yields mostly head which requires some settling time. Aroma is piney and bitter with harsh hoppy bitterness. Smelling something off, smells like an off batch of home brew IPA I made one. Taste is deep and earthy with heavy unpleasant bitterness. Finish leaves a earthy herbal taste. Mouthfeel is over carbonated. Overall, this is a poor example of an IPA. Not a fan.
★
434 characters

2.48
/5
rDev
-15.4%
look: 3 | smell: 2.5 | taste: 2.25 | feel: 3 | overall: 2.5
16 oz. can poured into a tumbler.
A- Pours a very sedimentary brownish/gold body, with an off white head that doesn't hold on long, but gives off some thick lacing.
S- Malt heavy aroma, some caramel, and a little bit of a citrus note.
T- Malt tips the scale again in this one, and it shouldn't. The finish brings a bitter earthy/pine taste.
M- Full body. Bitter and dry finish.
O- Flavors and aroma, and most characteristics of this beer don't fit the style at all. This is nothing like any IPA I've had, or want.
★
519 characters

3.71
/5
rDev
+26.6%
look: 3.75 | smell: 3.25 | taste: 4 | feel: 3.5 | overall: 3.75
Pint can poured into Spiegelau glass.
A: 3.75 dark golden, 2 fingers of white foamy head that reduced over a minutes time.
S: 3.25 not a whole lot going on here. I get a lot more malt aroma than hops, and at a lower IBU for the style that doesn't surprise me.
T: 4.0 the malt takes lead, which is uncharacteristic for IPA, but the hops are not forgotten. There is quite a nice blend of flavors going on which makes this very drinkable.
M: 3.5 silky, smooth, carbed nicely
O: 3.75 I really enjoy this beer. While it doesn't exactly fit what I was expecting, given the way IPAs are going, Alloy is a solid beer. I am surprised to see it rank so low, but to each his own. For me to rank this higher, I would need more bitterness and a much stronger hop presence on the nose. I will be buying more of this beer, just wish it came in 6 pack and not 4s!
★
852 characters
3.02
/5
rDev
+3.1%
look: 3.5 | smell: 2.75 | taste: 3 | feel: 3.5 | overall: 3
473ml can poured into tulip 26/7/13
A clear orange amber that gets darker towards the center pf the glass, thumbs width of tan foam doesn't last that long and only leaves a few patches of lace
S faint orange peel, brown sugar, musty leaves, and earthy notes, not a very "American" IPA, pretty lame even if it was labeled from across the pond
T more rind and just a hint of pine but shes still pretty weak, orange creamsicle and lots of malty toffee, meh
M medium bodied, slightly creamy from the bubbles, not very bitter for the style with a faint herbal rind finish
O nothing remarkable going on here, nowhere near the hops needed for the style and its rather boring, too mellow for my liking
another beer that's not really worth seeking out, pretty lame IPA that's unlikely to excite you
★
799 characters

3.11
/5
rDev
+6.1%
look: 4 | smell: 3 | taste: 3 | feel: 3.5 | overall: 3
16oz single can, and the start of my All-American night of beer appreciation, in deference to our southern neighbour's Independence Day (and the reason why Colbert and the Daily Show are off for two whole weeks).
This beer pours a hazy medium copper amber hue, with three fingers of puffy, honeycombed off-white lace, which leaves a decent array of layered storm cloud lace around the glass as it slowly and evenly subsides. Hey, good lookin'...
It smells of biscuity, grainy caramel malt, mild orange and grapefruit bitters, a hint of dry pine resin, and a further tame floral, earthy hoppiness. The taste is once again malt forward - grainy, lightly bready, and weakly caramelized - with some timid muddled citrus 'zinginess', forest floor after a few days of rain, so musty and piney, I guess, with a bit floral, somewhat perfume-like heat rising as it barely warms.
The carbonation is decently non-provocative, with a wee frothiness here and there, the body an adequate medium weight, and actually pretty smooth - no hop overreach here, boyos. It finishes off-dry, the malt barely desirous of taking advantage of the hop anemia here.
Not a bad 'beer', by any stretch, if said beer was a simple Yankee amber ale. But Tin Man had to go and plaster IPA-isms all over this product, so they are fair game. A wan, rather underwhelming IPA, this is - the hops just too restrained, wall-hugging, and uninteresting when they do venture forth.
★
1,441 characters
1.54
/5
rDev
-47.4%
look: 2 | smell: 1.75 | taste: 1.25 | feel: 1.5 | overall: 1.75
A: It was a decent color but the head quickly dissipated and no lacing
S: It smelled kind of like an IPA but was really lacking the punch that you expect.
T: I did get some biscuit notes but the malt backbone was not very strong. The bitterness was very low and didn't seem to match the style well. Very little in the realm of those beta acids.
M: Low carbonation, but that could be due to the tap and the server didn't poor very well. Watery. Thin.
O: It was not the worst beer I've had, but needs to have some work done on the recipe if it wants to stay.
★
557 characters
1.44
/5
rDev
-50.9%
look: 3.5 | smell: 2 | taste: 1 | feel: 1.5 | overall: 1
Appearance: fine, slightly amber crystal clear IPA. Head vanished rapidly.
Smell: Slightly hoppy but not much going on...
Taste: Bitterness, but nothing else. I got little to no hop flavor on the nose and finish, which was watery and bland.
Mouthfeel: Dry, low carbonation. May have been the tap. There wasn't much body to this beer, it just seemed to be lacking on all fronts.
Overall: Very disappointing. It feels like they pumped a ton of money into the "vibe" of the place (which is kinda cool, industrial) but didn't care about what they were making.
★
561 characters

2.98
/5
rDev
+1.7%
look: 4 | smell: 4 | taste: 2.5 | feel: 2.25 | overall: 2.75
Pours from the pint can a cloudy amber, with a huge and frothy head. Beautiful and heavy lace.
Nose is pleasingly grapefruit-lemon citrus hops. Yum!
Taste is...mild. The hops are dialed way back here, subdued to well below normal American IPA levels. The body here is light, too, even bordering on watery. I get very little hop snap or bitterness here. I understand that this is meant to be a "gateway" or starter IPA (and not meant for serious hop-heads), but this is weak even for a standard pale ale. Disappointing.
★
520 characters

1.94
/5
rDev
-33.8%
look: 3.5 | smell: 1.25 | taste: 2 | feel: 4.25 | overall: 1
putting IPA on this can is a joke
I'm sorry Tin man as far as I'm concerned you can pack your bags and leave town.
This is a solid slap in the face to IPA fans.
Look's like an IPA Big head that dissapates at a low rate of speed
Tastes like a watered down Sierra Nevada. I mixed a 3 Floyds the other day with a Bush Light and it had more flavor than this. Metallic as Metallica and as wussy as Nirvana.
★
407 characters
3.61
/5
rDev
+23.2%
look: 4 | smell: 3 | taste: 3.75 | feel: 4 | overall: 3.75
Tried at Winterfest 2013
A: Nice light copper/pale color with nice white head.
S: This is a little light in the nose but still has some subtle hints of piney earthy aroma coming through. Needs to be a bit stronger here.
T: Nice malty start as it slides down the tongue to finish off with a piney/earthy bitterness on the back of the tongue. I did not pick up a whole lot of citrus notes in this one.
M: Light-Medium body on this with a bitter finish on the back of the tongue.
O: This is really close to a great beer. Hopefully some subtle tweaks are being made to this to enhance it all the way to great. I would drink this again.
★
636 characters

1.27
/5
rDev
-56.7%
look: 3.75 | smell: 1 | taste: 1 | feel: 1.5 | overall: 1.25
After suffering through the sampler platter here, I chose "Alloy" simply because I feel that trying the IPA is the best was to sample the actual brewery.
Served in the appropriate glassware.
A: Poured out a slightly chill-hazed orange color, with a head that was in line with what I think an IPA should look like.
S: Can I rate this lower than "1"? If I could, I would. Even the citrus I got on this smelled peppery and moldy, not to mention almost non-existent. Not good.
T: Not much better. As a matter of fact, it's worse. Once the hops made an appearance, it was like kerosene with a bit of orange. Nothing fresh or bright in this one. As a matter of fact, the whole hop profile tasted diluted.
M: Thin and diluted. The carbonation was actually okay here, but everything else was absolutely subpar. Some lacing left on the glass, but not much. Still, if the experience is bad, why come back?
O: Not the worst beer I've ever had, but it was certainly the worst IPA I've had in the past 10 year. I'll take any first time homebrewer's IPA effort over this one any day of the week.
★
1,100 characters
Alloy from Tin Man Brewing Company
74
out of
100
based on
15
ratings.