Dismiss Notice
Get 12 monthly issues of BeerAdvocate magazine and save $5 when you select "auto-renew."

Subscribe now →
Dismiss Notice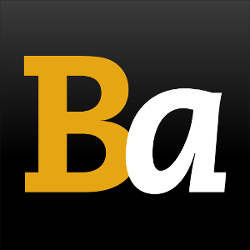 Join our email list →

And we'll send you the latest updates and offers from BeerAdvocate, because knowing is half the battle.
Circuit
- Tin Man Brewing Company
| | |
| --- | --- |
| Educational use only; do not reuse. | |
Reviews: 12 | Hads: 58

3.62
/5
rDev
+21.9%
look: 4 | smell: 3.75 | taste: 3.5 | feel: 3.75 | overall: 3.5
16oz can. I know that this brewery is going for a metal/computer theme, but do you really want to describe the finish of your Czech Pilsener emulation as 'crisp and metallic'?
This beer pours a rather hazy, pale golden amber colour, with three fingers of puffy, rocky, silken white head, which leaves a uneven ring of chunky, droopy cloudy lace around the glass as it slowly abates.
It smells of biscuity, bready white cereal malt, a hint of strangled caramel, soft overripe lemon peel, and somewhat muted earthy, grassy hops. The taste is more bready, grainy cereal malt, with a suggestion of corn pops, a thoroughly neutered lemon essence, and leafy, dead grassy, and yes, kind of metallic hops.
The carbonation manifests on the mild side, with a slight, weak fizziness, the body medium-light in weight, and actually quite smooth. It finishes mostly dry, the middling Saaz hops grassy, and indeed still somewhat metallic in a flinty manner.
Not a bad tasting pale ale (not quite sure why Tin Man calls it a pilsner), with a moderately successful attempt at Bohemian sexing-up. Nothing overtly remarkable about this one, but I could foresee having a couple of these before I got bored.
★
1,190 characters

3.5
/5
rDev
+17.8%
look: 4.5 | smell: 3.25 | taste: 3.25 | feel: 4.5 | overall: 3.5
Crisp, Smooth, Balanced, Dry
More and more breweries in the US are getting into the lager game, and I've got nothing to complain about there. With all the right malts, hops and yeast, the brewer's intention here is quite apparent, too. Clear and crisp with spicy Saaz hops throughout, Circuit is grainy and grassy, appropriately bitter and has a drying finish. All in all it's a good rendition, though the flavors seem a bit strained; both the malt and hops fail to really pop.
Look 4.50 | Smell 3.25 | Taste 3.25 | Feel 4.50 | Overall 3.50
Review from BeerAdvocate magazine issue #106 (NOV 2015)
★
606 characters
2.62
/5
rDev
-11.8%
look: 4.25 | smell: 2.25 | taste: 2.5 | feel: 3.25 | overall: 2.5
473ml can poured into my tall pilsner glass 26/7/13
A lots of tiny particles with a couple chunks being moved around by lots of big bubbles, two fingers of foam retains well and leaves a couple thick rings of lace
S heavy on the butterscotch, honey and caramel with some soggy cereal and little else, not what I was hoping for
T more of the same with a hint of grassy hops but not much, a slight improvement over the nose but still pretty lousy
M has some body and the bubbles work but the aftertaste leaves something to be desired
O off can perhaps? or just a crappy pilsner? doesn't really nail any pil characteristics and I finished it but I was pretty thirsty
one and done, not overly offensive but I wouldn't bother buying it
★
740 characters

3.57
/5
rDev
+20.2%
look: 4.25 | smell: 3.5 | taste: 3.5 | feel: 3.75 | overall: 3.5
I'm not one to wax on about appearance, especially in a lager but this foamed up to a dense merangue of a head that was a gorgeous crown on a lemon yellow body.
Decent nose of light Pilsner malts, cracker and cereal grains.
Light flavor and feel, I get wheat like malts, cereal grains, Pilsner malt, yeast (Belgian) and a touch of lemon. Not sure I understand the poor reviews as this is well done for the style.
★
414 characters

1.64
/5
rDev
-44.8%
look: 2 | smell: 1.75 | taste: 1.75 | feel: 1 | overall: 1.5
Another "session" brew by Tin Man... (insert eye roll here)
Again, my wife and I came into this place expecting great things. The marketing campaign is ingenious!
Served in the appropriate glassware.
A: Poured a slightly chilled hazed crayon yellow color, without much of a head or visible carbonation to speak of. I must say: Others have boasted of a nice head and carbonation bill on this one. WTF?
S: I got some honey, grains, and sort of a soggy cereal/syrup compound. Pretty gross.
T: About like the nose. I need to mention here that this was the brew that truly made my wife want to flat out walk out of the brewery. Nearly devoid of any type of hop component and infinitely honey-like. My wife kept referring to this one as a mead. She wasn't far off.
M: Stupidly low in carbonation, much less flavor. This was one of the more syrupy German lagers I've ever tasted. No lacing.
O: To Tin Man: I understand why you might consider consumerizing such styles as the IPA and stout, but isn't the German pilsener already in a somewhat mass appeal-esque state?
★
1,066 characters

2.79
/5
rDev
-6.1%
look: 4 | smell: 3 | taste: 2.5 | feel: 2.75 | overall: 2.75
Pours a clean, golden in my lager glass, with a huge head of lovely foam. Nice and thick lace, too.
Nose is malty/grainy, even approaching an adjunct. I get sweet corn and a hint of sharp wheat. Very average.
Taste is also grainy and sweetly malted up front, with a sweet corn-like funk up front, followed by a tinge of hops toward the finish. Leaves me with a metallic weirdness, too, which I can't forgive or forget. Not a favorite.
★
436 characters

2.71
/5
rDev
-8.8%
look: 3 | smell: 2 | taste: 3 | feel: 3 | overall: 2.75
A- Pours a chill hazed orange-ish/gold color that resembles honey. There isn't much head retention, contrary to what the description on the can tells me....what there is, is a small patchwork of thin white foam. Lacing appears decent at first but becomes unimpressive, as the bubbles go from thick patches but quickly dissipate into small strings back into the beer.
S- This smells more like a weak pale ale than a pilsner.....lots of malt upfront with subtle notes of hop bitterness on the finish. The bitterness has no real citrus quality and the strength of the overall aroma seems like it is lacking effort....maybe the Saaz hops used were old....
T- A funny tasting pilsner is what I am experiencing! Overall, it follows the aromas and is weak. It is balanced nicely between sweet malty goodness and bitter finish, but it seems like it is quite metallic and slightly of adjunct. The more I drink it, the less flavorful it becomes unfortunately. I'm not an expert, but could the American Ale Yeast have something to do with the off flavor? It just seems like a run of the mill lager, with much more malt than normal.
M/O- The body is medium and it is a creamy beer to drink, as the carbonation is very smooth and refined....this is nice but not of the style in my opinion. There is no crispness or puckering on the palate....to use a wine term, this is a flabby beer! It's not a bad beer, but I think it's mislabeled and even then, I think there is much better out there. I'm disappointed and probably wont buy this again...it doesn't do anything for me!
★
1,572 characters
3.78
/5
rDev
+27.3%
look: 4.25 | smell: 3.75 | taste: 3.75 | feel: 3.75 | overall: 3.75
Poured into a pilsner glass. Crystal-clear pale straw color with a thick and delicate white head. Nice head retention. Aromas were mainly light grain and cracker with some spicy noble hops. Taste followed, with bread and cracker followed by a fairly bitter spicy hop flavor. Clean finish. Medium-bodied.
★
303 characters

3
/5
rDev
+1%
look: 2.5 | smell: 3 | taste: 3.25 | feel: 2.75 | overall: 2.75
16 oz. can poured into a pils.
A- Hazy yellow, goldenrodish body. Pillowy white head with big rings of lacing. Retention is really good.
S- Some straw, bit of hop spice. A little metallic in the nose, along with a bit of sweetness.
T- Spice hop upfront but not bitter, and the dry straw malts bring up the rear.
M- A little creamy. Mild carbonation and a very smooth finish. Just a bit drying.
O- This isn't a bad tasting beer, but it definitely is not a pilsener. Luckily, BA has it cataloged as a more appropriate style. Far from a pils really, since it isn't even actually a lager. Even if they renamed it, I would give it a better review, because I try to look at a beer by the style it is supposed to be. Tin Man should know that this isn't what they say it is, since their yeast strain for this beer (written on the can) contains "ale". One compliment on Tin Man, though: every beer i've had from them has produced a great head. Work out the kinks, and it could be successful.
★
989 characters

2.85
/5
rDev
-4%
look: 3.5 | smell: 2.75 | taste: 2.75 | feel: 3.75 | overall: 2.5
Finally my first taste of this new beer from our Evansville Brewery. I went to the brewery after they first opened only to wait in a line to long and end up leaving.
From can to glass. Bought @ Liquor Locker on Morgan
This beer looks awesome, 2 finger head dark yellow color just what you expect from a real pilsner.
The smell is slightly metallic with lots of cereal grains smell with a touch of citrus of hops
And taste...that sad sad taste
VERY disappointed with this. I was hoping for some real German style pilsner just to end with something that taste like a mouthful of wet uncooked oats and grains.
The metallic smell comes through more in the taste and where did the citrus hops go?
I would rather drink this over a bud, but not by much. I believe some recipe altering may still be needed.
★
807 characters
1.39
/5
rDev
-53.2%
look: 3.5 | smell: 2 | taste: 1 | feel: 1 | overall: 1
Appearance: Bright gold, fluffy pilsner head
Smell: Smelled like pilsner, noble and malty
Taste: Buttered popcorn. No hops, no crispness, not refreshing, just butter and salt. It was disgusting. My buddy was able to pound it before we left, so I guess that's a plus.
Mouthfeel: Creamy and rich, bohemian? not really sure what that means.
Overall: I don't think this is a pilsner. I really don't know what it is. It is not a good beer.
★
439 characters
4.24
/5
rDev
+42.8%
look: 4.5 | smell: 4.25 | taste: 4.25 | feel: 4 | overall: 4.25
Another tried at Winterfest.
A: Nice straw-golden color with crisp white head that lingered nicely.
S: Nice malty sweetness upfront with the subtle hint of Sazz hops coming through.
T: This had the same flavor profile as the aroma shining through with a crisp clean finish.
M: Light-Medium bodied with a crisp dry finish.
O: Thought this one was the strongest I have tried out of all theirs so far. I could see enjoying this one all summer long if I didn't brew my own to do the same with.
★
494 characters
Circuit from Tin Man Brewing Company
76
out of
100
based on
12
ratings.