Dismiss Notice
Dismiss Notice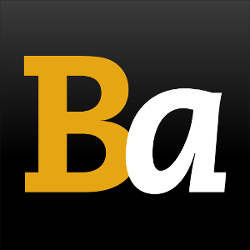 Join Our Email List →
And we'll send you the latest updates and offers from BeerAdvocate, because knowing is half the battle.
Dismiss Notice
Bell's Poolside Ale
- Bell's Brewery, Inc.
Reviews: 40 | Hads: 55

3.6
/5
rDev
+2.6%
look: 4 | smell: 4 | taste: 3.5 | feel: 3 | overall: 3.5
On-tap at Flying Saucer served in a standard pint glass a nice murky orange with a decent diminishing off-white head. Aroma is an interesting blend of cherries, wheat and spice. The taste is a decent amount of cherry in front of the typical wheat beer flavors of banana and spice. The beer is somewhat light bodied, but the tart cherry makes it a little tougher to drink. This is an interesting beer, but not likely one I'd have again.
★
435 characters

3.85
/5
rDev
+9.7%
look: 3.5 | smell: 3.5 | taste: 4 | feel: 4 | overall: 4
On-tap at The Big Hunt in DC in a pint glass.
A- Pours out a very cloudy hazy orangish red color that you cant see through. No head on this from the tap, just some lacking bubbles.
S- A very light wheat hit as per the style here with a semi tart cherry smell lingering. A small amount of bread and yeast, all together light. Poolside does not smell fake or medicinal.
T- Really tasty stuff on a hot day, this is cherry forward but it's not bold. Light cherry followed by some pale malt and wheat with light bread. There is a very small amount of tartness here thats hardly a thing.
M- Pretty much light bodied with a nice amount of carb even though you would not get that from looks. A slight pucker towards the end. Not a sweet linger to speak of.
D- Very drinkable for summertime. I would go for a two pints before tiring of it. This is a great beer that balances alot while retaining it's lightness. Glad I tried it.
★
924 characters

3.2
/5
rDev
-8.8%
look: 4 | smell: 4 | taste: 2.5 | feel: 4 | overall: 3
According to Bell's this beer is 4.6% percent but I guess we're rounding up here. Beer is dark yellow with almost a red hue to it. Its also completely hazy like a hefe. White head with some lacing and low carbonation.
Some cherry in the aroma and some banana esters, smells interesting enough.
Beer is medium to light in body and kind of boring. Its creamy with a mild cherry almost medicinal flavor. The aroma is better than the beer by a lot.
★
446 characters

3.34
/5
rDev
-4.8%
look: 3 | smell: 4 | taste: 3 | feel: 3 | overall: 3.5
On tap at Eccentric Cafe.
A - A clear wheat with decent head. Nothing overly memorable.
S - Has a nice wiff of cherries with the typical wheat smell of the style.
T - Kind of a let down. The cherries are a faint after though of an average wheat ale.
M - Finishes a bit dry, pleasant but again, nothing memorable.
D - Not a bad summer beer, but not something I would seek out.
★
380 characters

1.96
/5
rDev
-44.2%
look: 3 | smell: 2 | taste: 2 | feel: 3 | overall: 1
Split with the wife at the Eccentric Cafe in Kalamazoo, Michigan.
Looks like a wheat beer with absolutely no odor coming off the brew. Very, very wheaty, to the point of being a bit of a turn off. The cherry is a faint afterthought. More cherry & less wheat would have been a better combo, methinks.
This got actively unpleasant as it warmed - the aftertaste was a killer.
★
376 characters
3.96
/5
rDev
+12.8%
look: 4 | smell: 3 | taste: 4.5 | feel: 4 | overall: 4
This thing poured a pretty hazy golden with a foamy white head. The smell wasn't nothing spectacular--very malty and that's about it. I couldn't smell the fruit at all. But it was definitely there in the flavor! It was just a hint of cherry, nothing overbearing, and very delicious. I'm not a huge fan of the fruity ones, but this one was subtle enough that it was very enjoyable. Bell's does it again!
★
402 characters
3.88
/5
rDev
+10.5%
look: 4 | smell: 3.5 | taste: 4 | feel: 4 | overall: 4
Had on-tap at Ashley's in Ann Arbor, MI.
A: Nice light orange bordering on apricot color with almost not noticeable head.
S: Wheat malts with a faint citrus smell. Finishes clean.
T: Sweet malts lead to a sudden pang of fruit flavor: the taste of cherries and apricots stab at the palate and then leave as quickly as they came. Finishes somewhat yeasty and malty again.
M: Light and crisp.
D: Very good for kicking back; I guess they call it "Poolside Ale" for a reason.
★
479 characters

3.82
/5
rDev
+8.8%
look: 3 | smell: 3.5 | taste: 4 | feel: 4 | overall: 4
Served on tap at the Eccentric Cafe.
Appearance: Poolside pours a golden peach color with a very light head and not much carbonation. Virtually no lacing, and it even almost seemed flat when it was coming out of the tap.
Smell: Cherry malted wheat is the straightforward aroma I sense, although it is a faint smell.
Taste: With the first sip, the tart, up front cherry taste is at its most extreme. With each subsequent sip, the taste becomes more mellow and smoother. While the malt dominates, the cherry tartness provides a nice complement for the light hop flavor.
Mouthfeel: The feel is soft and quite easy on the tongue. Light carbonation means it is not crisp, but this suits the beer well.
Drinkability: This is definitely beer meant for sipping outside on a summer day, if you are in the right mood.
★
814 characters
4.05
/5
rDev
+15.4%
look: 3.5 | smell: 3.5 | taste: 4.5 | feel: 4 | overall: 4
Reviewing notes.
Had on tap at the Cafe.
A- Poured good golden amber color. Almost no head while it was being pour and given to me. Don't know what I am in for. What little lacing there is slides down the glass while I drink it.
S- Nice strong cherry smell upfront with a wheaty almost bready/clove smell following it. Not to strong of a smell but pretty faint.
T- Nice tart cherry upfront taste. Nice suprise for me because of the smell and look. Also, the bready/clove smell comes to life a little more making up the backbone of this beer. interesting to say the least.
M- Nice light mouthfeel. Crisp and refreshing. Good carbination helps the beer move gently against the palate. I like the cherry aftertaste that goes on with this beer.
D- This is a good refreshing summertime beer. The only bad thing is I drink it too fast to really enjoy it. Here is to the summer!
★
877 characters

3.97
/5
rDev
+13.1%
look: 3.5 | smell: 4 | taste: 4 | feel: 4 | overall: 4
A-Reddish tinged golden with the thinnest of bright white rings.
S-Pungent fresh cut wheat with a slightly sour underlying cherry twang.
T-Wheat malt biscuit swirl with tart cherry and citrus flavours. I found the taste to be quite pleasant and light. Not cloying or fake like others have reported.
M-Medium-light and refreshing. Nice crisp tartness adds to the enjoyment.
D-Light and refreshing with nice balance between the malt and the tart fruit. A nice summer refresher. Surprised to see this one on in late November. Maybe that is why it was $2 for any size!
★
569 characters

4.27
/5
rDev
+21.7%
look: 3.5 | smell: 4 | taste: 4.5 | feel: 4 | overall: 4.5
On tap at Bell's brewpub on 11/28/08. Served in a 20-oz. Imperial pint glass. Billed as "Poolside Cherry Wheat" on the beer board.
A - Hazy peach-colored, cherry-tinged body with virtually no head other than a very thin ring around the rim of the glass.
S - Mildly tart cherry pie filling and a bit of sourness up front with some Belgian yeast and hint of soft clove to spice up the aroma a bit.
T - Really tasty mildly tart cherry presence, akin to cherry crumb pie. There's some faint funky yeast and clove spiciness in the back that adds some depth to the flavor and balances the sweetness of the brew.
M - Light to medium bodied ale with moderate carbonation and a tart, mildly sour finish with some residual spiciness from the yeast.
D - Very nice cherry wheat with a pleasant cherry character, subtle spicy notes and a bit of funk to boot! This one certainly exceeded my expectations and was a winner at our table.
★
930 characters
3
/5
rDev
-14.5%
look: 4 | smell: 4 | taste: 2.5 | feel: 2 | overall: 3
I had a Poolside poured from the keg into a short (10 oz.) glass at the Bell's Brew Pub.
A: Pours a hazy, thick yellow with hints of orange. It will remind some drinkers of the Oberon, on which it's apparently based. Not much head. Nice opacity.
S: A nice fresh wheat beer smell. It is rather fruity and promising to the nose.
T: As a fan of Oberon, I was not pleased with this variety. The cherry or citrus hints others have noted come off as cloying, something other, cheaper beers have in spades, but which is unusual in this brewery. Though it looks and smells fresh, there's something sort of "canned" or too-well preserved about this flavor. It hit the back of my throat with an unpleasant, sweet but not tasty tang.
M: The tanginess of the wheat beer base and whatever cherry (or whatever) flavor was added made this a bit unpleasant to have in the mouth. It's nicely carbonated and easy to swallow, but a bit too much sweet and sour in the drinking.
D: It's light enough to drink down, and carbonation is nicely balanced, but the flavor would not get me to come back for more.
★
1,089 characters

2.6
/5
rDev
-25.9%
look: 2 | smell: 2 | taste: 3 | feel: 3 | overall: 2.5
Pours a hazy orange-ish color with a red hue, and no head. In the aroma, quite faint wheat notes. In the taste, dry wheat notes and faint cherry syrup in the end. A small bite and medium mouthfeel, with a clean and small cherry aftertaste. Ok, no head, lack of aroma, and flavors quite muted.
★
292 characters

3.03
/5
rDev
-13.7%
look: 3.5 | smell: 3 | taste: 3 | feel: 3 | overall: 3
A- Well, it looks like grapefruit juice. Cloudy pinkish color with almost no head and had white bubbles on top leaving no lacing.
S- Not a whole lot going on here. Some yeast, bready smells and tiny bit of fruit. Maybe cherry if you really dig deep in there.
T- Wheat and bread tastes. Some fruit flavours as well. Again not a whole lot here either.
M- Medium body
D- Glad I got to try this one. Probably will pass the next time. Its easy to drink.
★
454 characters

3.65
/5
rDev
+4%
look: 3.5 | smell: 3.5 | taste: 3.5 | feel: 4 | overall: 4
Tried this one on tap at Bell's. It's a lot like Oberon with some cherry added. They call it a "cherry wheat ale."
Hazy orange, with no head, but a thin white lacing. Nose is yeast and bready wheat, with slight bits of fruit. Oddly, it doesn't smell like cherry. Taste is wheat and yeast, lots of tang, a bit metallic on the end and very mild cherry with a slight tartness. Mouthfeel is quite full. Good drinkability with the low ABV.
★
435 characters
Bell's Poolside Ale from Bell's Brewery, Inc.
81
out of
100
based on
40
ratings.